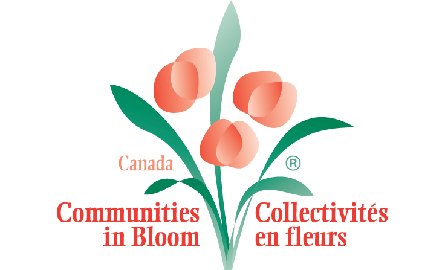 In the Town of Orangeville, we take pride in the beauty of our community. We participate in the Communities in Bloom program which focuses on maintaining our landscapes, parks, green spaces, and natural heritage and taking environmental action.
Communities in Bloom is a Canadian non-profit organization which holds provincial, national and international community challenges to enhance green spaces through community involvement.
Best Bloomin' Garden Showcase
Do you have the Best Bloomin' Garden? Join this fun event with prizes - and bragging rights!
Photo nominations will be open June 14 to July 7, 2021. Winners will receive a best garden sign and Scotts Miracle-Gro coupons. Submit your garden photos or simply browse the photo submissions.
Best Bloomin' Garden Showcase Submissions
Local events
View our community events calendar or follow us on Facebook to find out about upcoming Communities in Bloom events. We host a National Judges Tour and hold an annual garden event, winter lights contest, community clean-ups and more!
Communities in Bloom Profile Book
Check out the Communities in Bloom Profile Book to find out about local programs and initiatives to help maintain the aesthetics of our community. The profile book includes information about:
tidiness
environmental action
heritage preservation
urban forestry
landscapes
floral displays
community showcases
What can I do to support Communities in Bloom?
Get involved and help Orangeville bloom! If you would like to be part of the Communities in Bloom Committee, or participate in one of its initiatives, please contact us.
Make sure that your property meets all of the regulations outlined in our Property Standards By-law.
Achievements
The Town of Orangeville has received the following Communities in Bloom awards.
2019 awards
In 2019, Orangeville received the following awards:
National Circle of Excellence recipient of 5 Blooms – Bronze
Special recognition for the Utility Box Art Program
Outstanding Achievement Award for Environmental Action
2018 awards
In 2018, Orangeville received the following awards:
National Edition Recipient of 5 Blooms – Silver
Special recognition for Friendship Gardens at Headwaters Health Care Centre
2017 awards
In 2017, Orangeville received the following awards:
National Edition Recipient of 5 Blooms - Bronze
Special recognition for Collaborative Partnership
Outstanding Achievement Award for Community of Gardeners
2016 awards
In 2016, Orangeville received the following awards:
Provincial Edition Recipient of 5 Blooms
Special mention for the Tranquil Gardens and dedicated volunteers at the Headwaters Health Care Centre Hospital
Outstanding Achievement Award for Heritage Conservation
2015 awards
In 2015, Orangeville received the following awards:
Provincial Edition Recipient of 4 Blooms
Special mention for Tree Sculptures
Outstanding Achievement Award for Environmental Action