Recreation
Programs
Come on out and enjoy a variety of recreation programs. Drop-in and registered programs are a great way to get involved. Simply watch our Recreation Events section for upcoming registration dates and program details. We have lots to offer everyone.
Drop-In Programs
Explore drop-in recreation programs and view schedules, program descriptions, rates and more.
Winter I Recreation Programs
Registration for Winter I recreation programs, including swimming lessons is open now.
For more information please contact Customer Service at [email protected] or 519-940-9092.

Recreation facilities are open from 7 a.m. to 10 p.m. daily*. Customer service hours vary based on facility usage.

*hours are subject to change
Swimming Lessons and Aquatics Leadership
Swimming Lessons are back. We have planned a program to keep the safety of all participants and staff in mind. Check out some great options we have for family lessons to keep your little ones all in the same family bubble even during swimming lessons. Smaller class sizes and time between classes will allow for physical distancing.
Take swimming lessons or an advanced aquatics leadership program with the Town of Orangeville. We offer Lifesaving Society Swim for Life programs that focus on skill development and safety in the water. Swimming is a life skill and we can help your child learn to be confident in the water.
Looking for great leadership opportunities? Become a swimming instructor or a lifeguard. Great opportunity for future employment with Orangeville Recreation.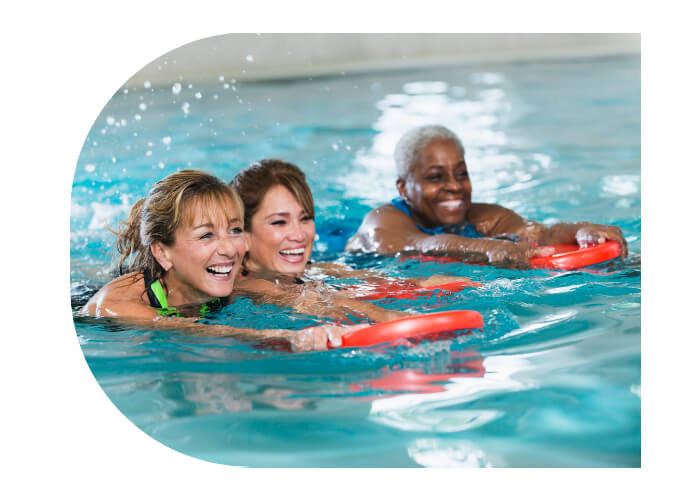 Children and Youth Programs
The Town of Orangeville offers many youth programs including sports, art, cooking, drop-in programs, skating and more!

Child & Youth Programs
Recreation E-Newsletter
View the Winter 1 edition. Program updates, news, and more in this interactive publication!

Recreation E-Newsletter

Drop-In Programs
Keep active in a variety of drop in programs and find a program that fits your busy schedule. We offer a variety of drop-in programs including aquafit, lane swimming public swimming, shinny and public skating to name a few. Check out our basketball and pickleball court bookings and bring your family or friends. Purchase one of our recreation passes to save money. Pre-register by using the links below.