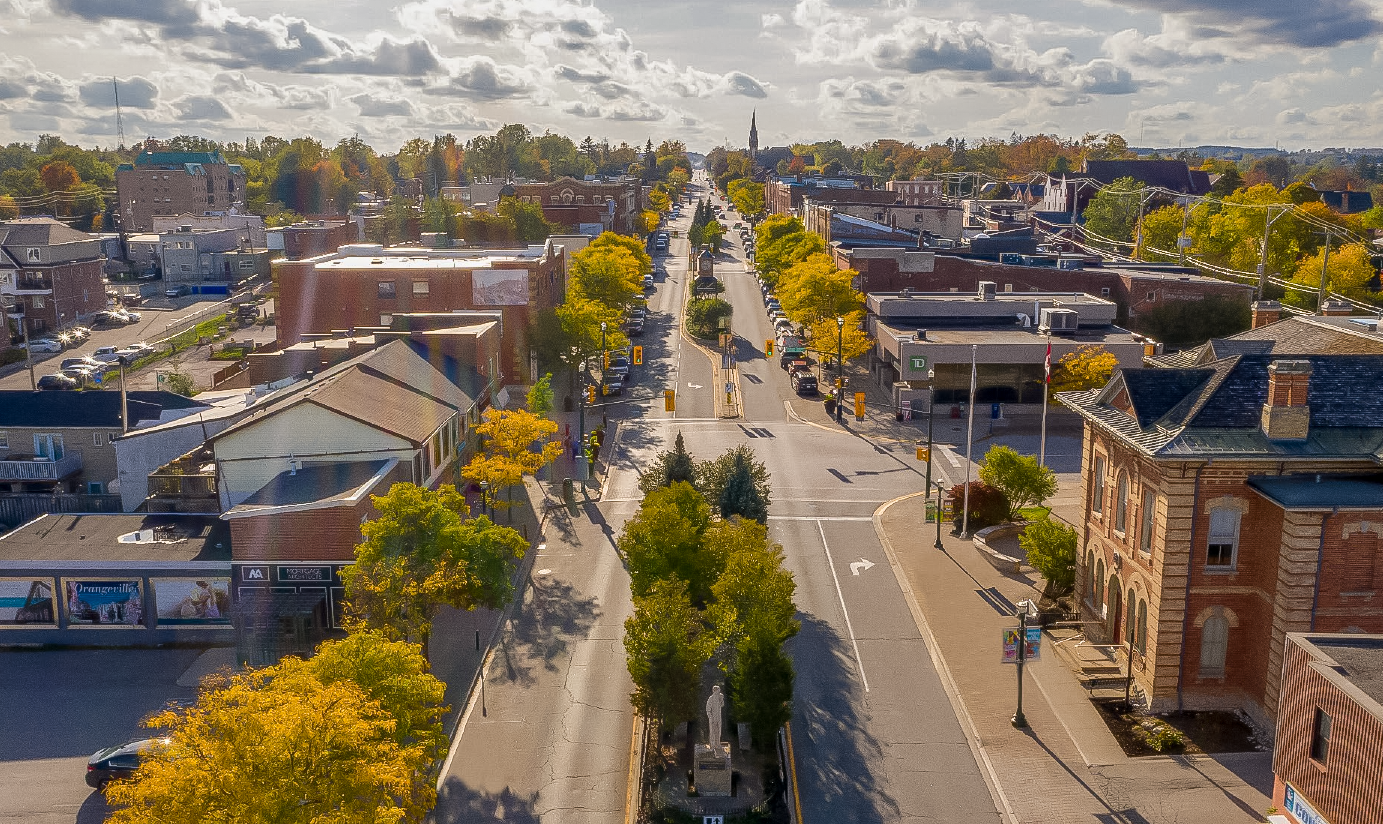 The Town of Orangeville uses a Corporate Strategic Plan to help guide its operations, better equipping the municipality to serve its residents and make decisions that help the Town achieve its goals.
2023-2027 Town of Orangeville Corporate Strategic Plan
What is a Corporate Strategic Plan?
The Strategic Plan is a roadmap for the Municipality to guide decisions, planning, and budgeting over a five-year period. Council and Municipal staff benefit from this corporate guide, as it enables all levels of the Municipality to advance priorities for services and infrastructure, strengthens our municipal operations, and helps provide guidance on allocating resources effectively, helping the Town achieve its goals.
During its development process, the plan seeks to identify priorities of the Town and its residents, in turn helping guide the goals of the Municipality each year.
How was the 2023-2027 Corporate Strategic Plan created?
The Town of Orangeville retained a 3rd-party organization to help coordinate the planning initiative with the community. As part of a comprehensive, inclusive, and transparent process, the creation of a new plan includes a review of key background reports and analysis of the local economy.
Another key part of the process is engagement with Town Council, management and staff, as well as members of the public including both businesses and residents. Consultations with the public provided local stakeholders with the opportunity to share experiences, knowledge, and aspirations.
More details on how the plan was created can be found in the Strategic Plan.
Strategic Plan
The Town of Orangeville's Strategic Plan defines a common vision for the municipality, identifies priorities and provides Council and staff with a framework to guide decision-making.
Strategic Plan Vision
The Town's new Vision Statement showcases a positive perspective on the future, telegraphing hope and optimism:
Orangeville is a sustainable, safe, and diverse community that is friendly and open to new people and innovative opportunities.
Strategic Plan Goals
In order to fulfill our vision, the Strategic Plan identifies four goals.
Corporate Capacity
An effective level of corporate capacity means that the Town of Orangeville is organized, resourced, positioned, and ready to deliver its current mandate.
Key Objectives:
Approachability – Ensure access to Council and Town staff
Innovation – Promote service delivery innovation through modern approaches
Collaboration – Lead and support regional and subject-matter alliances
Future-Readiness
The Town of Orangeville can prepare itself to meet the needs of tomorrow through thoughtful policymaking, robust financial planning, and well-prepared infrastructure.
Key Objectives:
Due Diligence – Confirm applicable governance and policy regimes
Sustainability – Secure the financial viability of the municipality
Capacity – Ensure infrastructure facilitates desired development
Community Vitality
The Town of Orangeville nurtures the livability of its community through pride of place, and by supporting groups that cultivate positive, supportive connections across society. The Town wants to reinforce a tangible feeling of belonging among those who live, work, and play here.
Key Objectives:
Vibrancy – Build a more inclusive community, and ensure citizen involvement
Well-Being – Support citizen and staff health, security, and wellbeing
Economic Resistance
The Town of Orangeville wants to ensure the resilience of its economy by providing an ecosystem of support and flexibility. The Town works to meet the changing needs of developers and entrepreneurs and to take an active role in economic development.
Key Objectives
Readiness – Ensure availability and affordability of employment lands and housing
Ecosystem – Retain local business
Competitiveness – Attract new business activity and employment
2017 Strategic Plan
The 2023 Strategic Plan replaces the 2017 Strategic Plan.
A number of accomplishments were achieved during the term of implementation.