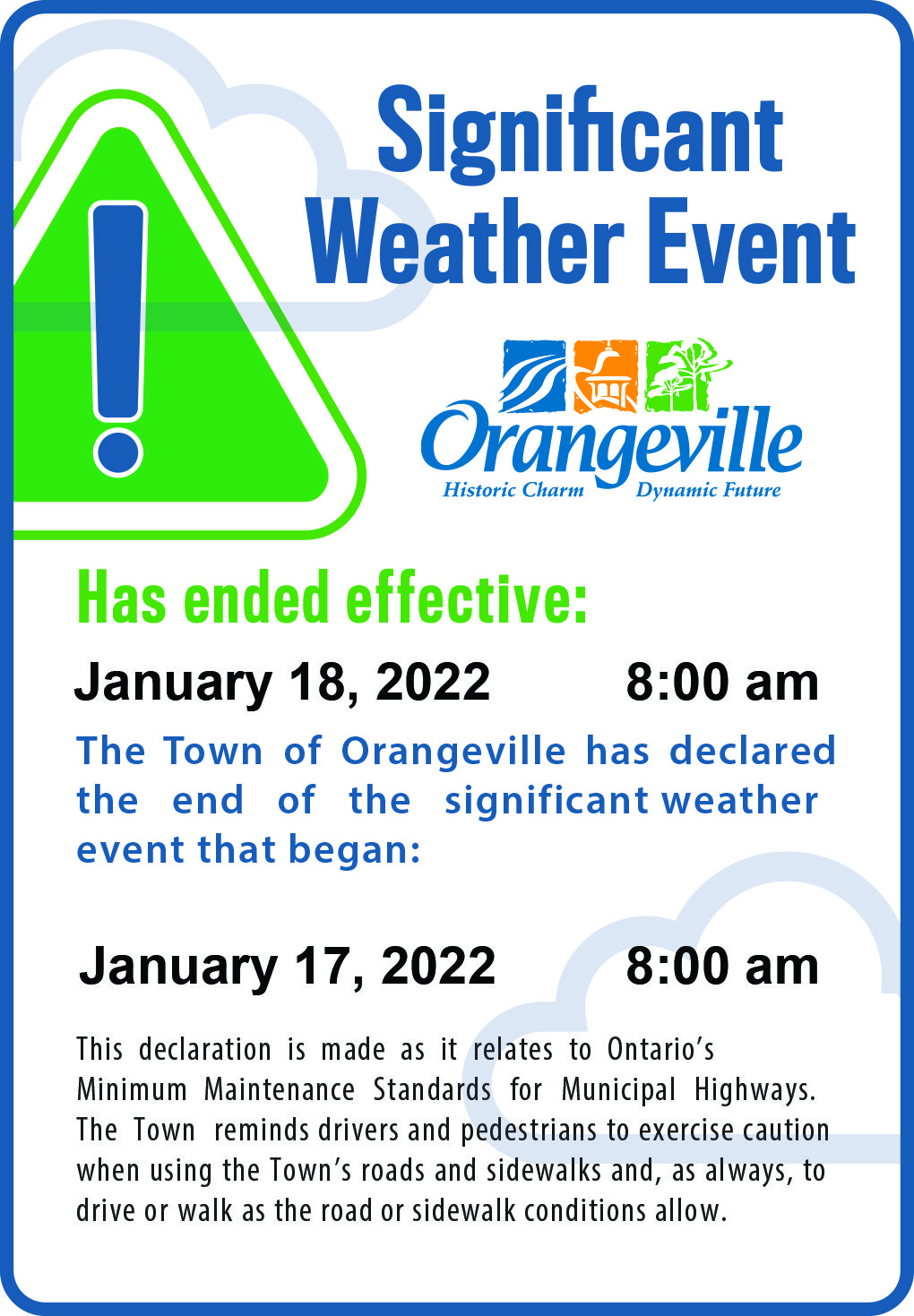 Posted on Tuesday, January 18, 2022 05:20 PM
Yesterday's significant weather event has ended in the Town of Orangeville following heavy snowfall.
Posted on Tuesday, January 18, 2022 08:09 AM
ORDC sells land in Brampton – The Town, as owner of all of the shares of Orangeville Railway Development Corporation (ORDC), confirmed the sale of ORDC lands in Brampton to the City of Brampton for a sale price of $24.5 million and directed the issuance of the tabled press release.
Development of 82, 86-90 Broadway – Council received a report regarding the development of 82, 86-90 Broadway, and directed staff to bring forward recommendations on or before June 2022 on options for the next steps for...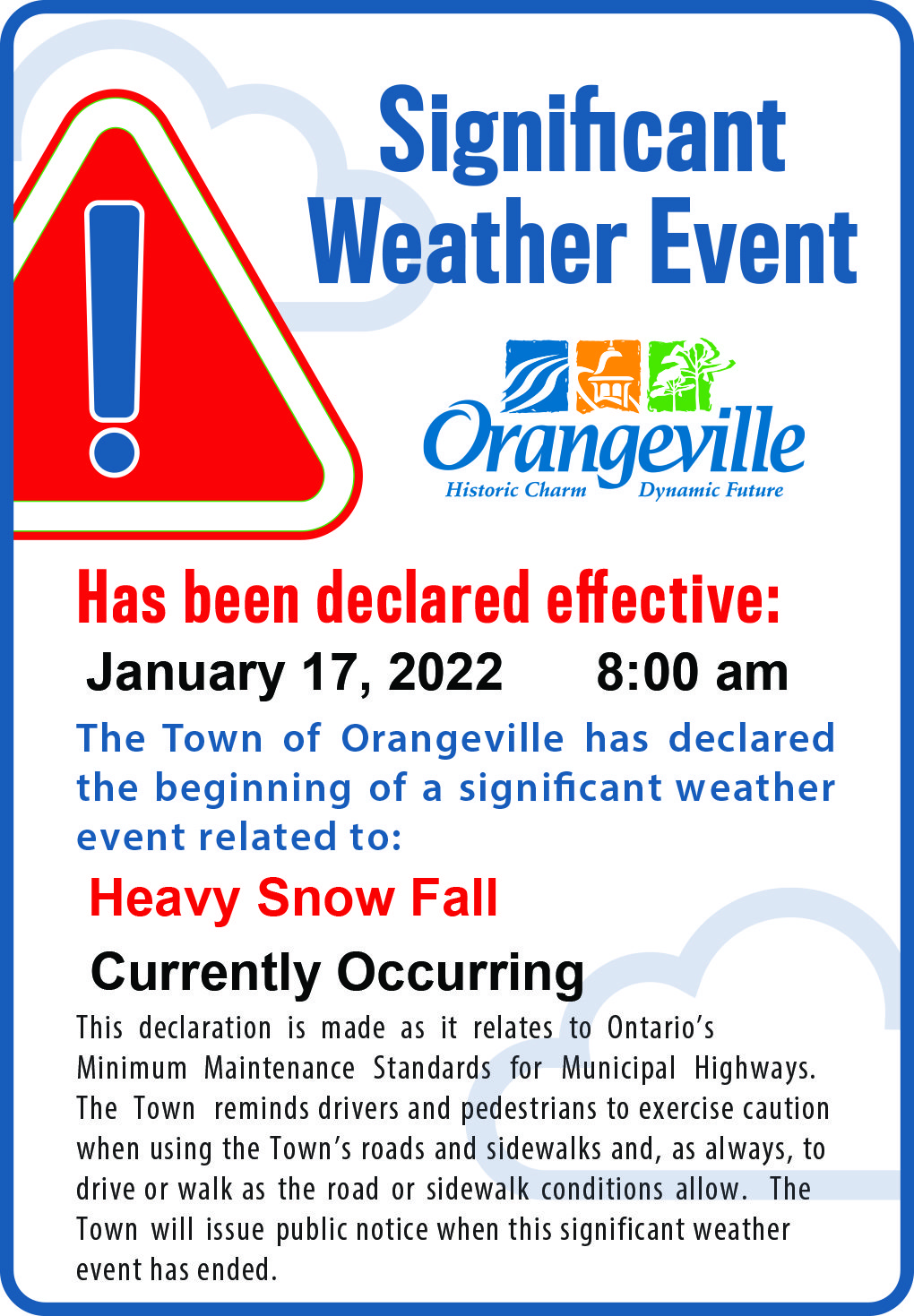 Posted on Monday, January 17, 2022 08:11 AM
A significant weather event has been declared in the Town of Orangeville due to heavy snowfall.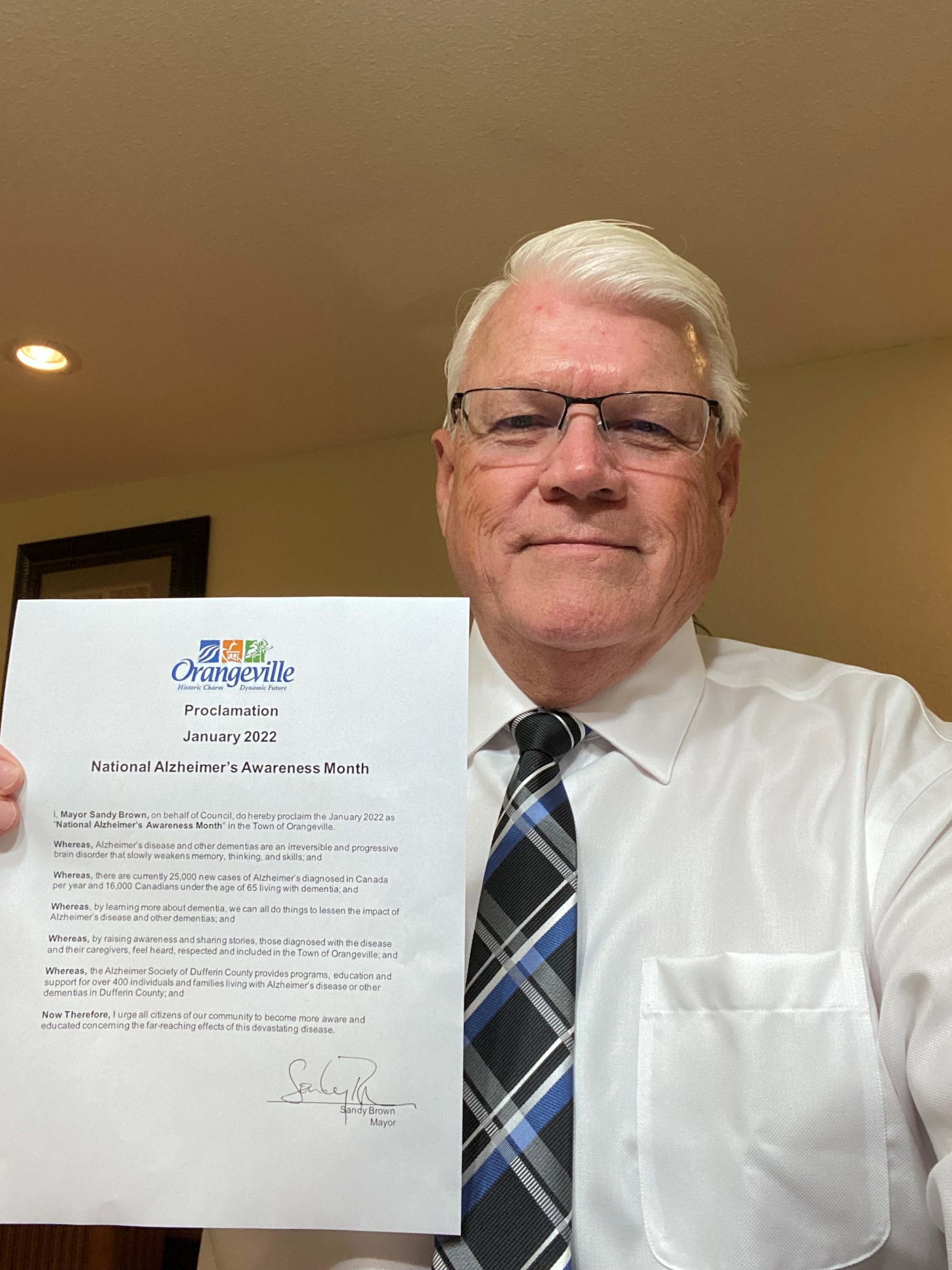 Posted on Friday, January 14, 2022 03:28 PM
I, Mayor Sandy Brown, on behalf of Council, do hereby proclaim the January 2022 as "National Alzheimer's Awareness Month" in the Town of Orangeville.
Whereas, Alzheimer's disease and other dementias are an irreversible and progressive brain disorder that slowly weakens memory, thinking, and skills; and
Whereas, there are currently 25,000 new cases of Alzheimer's diagnosed in Canada per year and 16,000 Canadians under the age of 65 living with dementia; and
Whereas, by learning more about dementia,...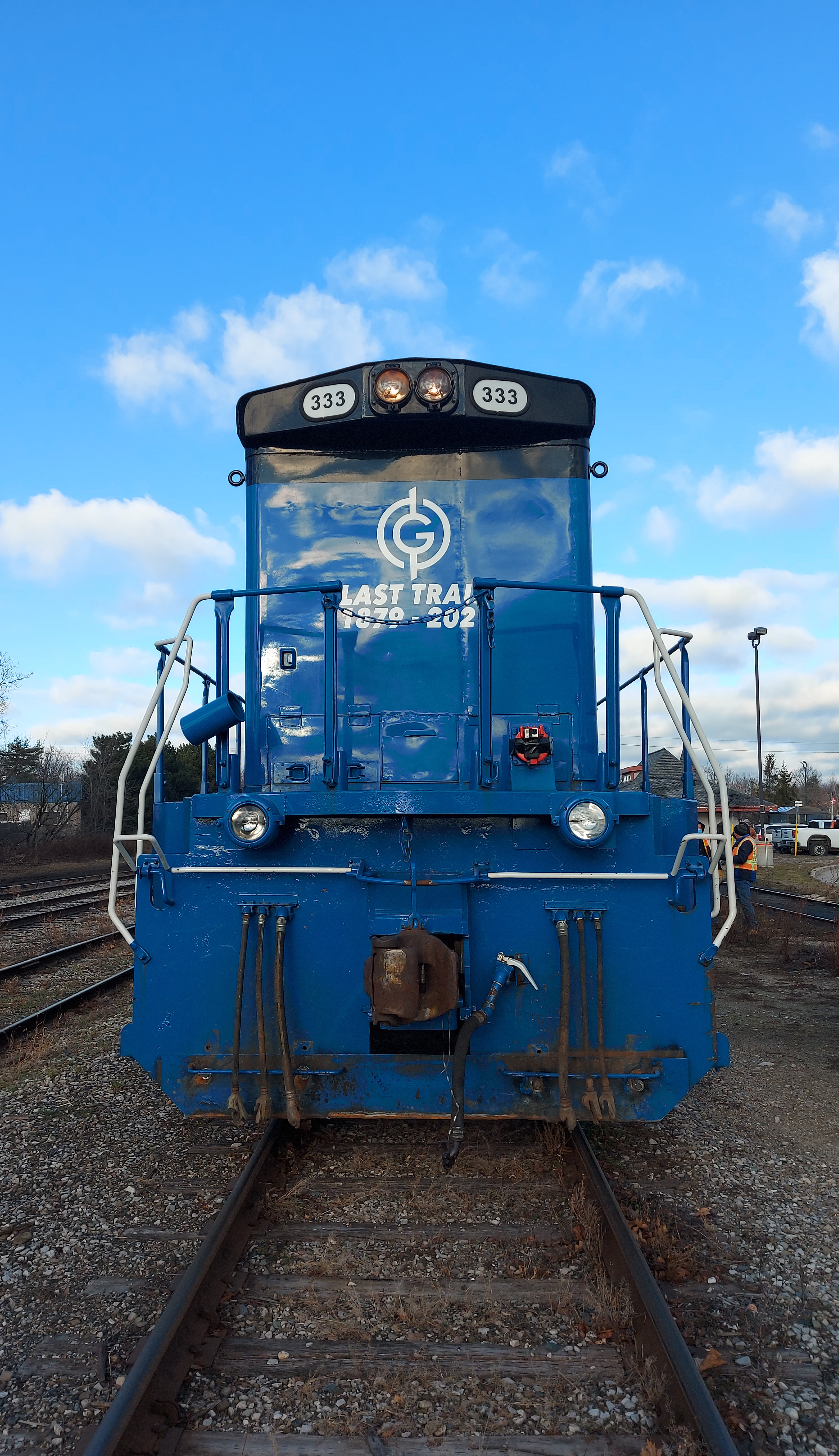 Posted on Monday, January 10, 2022 07:23 PM
Just over five acres of land in downtown Brampton has been sold to the city by the Orangeville Railway Development Corporation (ORDC). The deal, following months of discussions, will see the site off Nelson Street, change ownership at a cost of $24.25 million. In 2020, Orangeville Council, as the lone shareholder of ORDC, directed the board to sell or lease rail line assets.
The Orangeville-Mississauga rail line has a long history for the area, leading to settlements that developed into thriving...
Posted on Friday, January 07, 2022 08:26 AM
Posted on Thursday, January 06, 2022 02:52 PM
The Town of Orangeville has completed a Schedule B Municipal Class Environmental Assessment (EA) study to identify a preferred solution to allow the Town to meet its future water supply capacity requirements.
The Municipal Class EA is a planning and approval process that applies to a variety of municipal infrastructure projects, including municipal water projects, and involves five phases of evaluation. Public consultation is an important component of this process.
The Town has posted the final Project...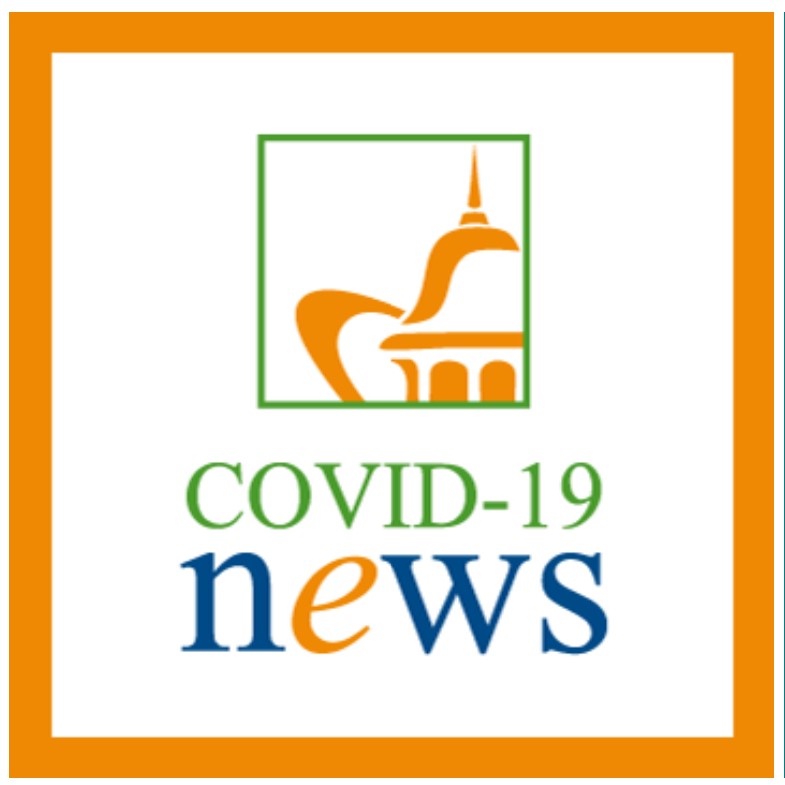 Posted on Tuesday, January 04, 2022 12:46 PM
The rapid spread of the Omicron variant and increase in COVID-19 hospitalizations will see the province introduce a Modified Step Two of the Roadmap to Reopen on January 5, 2022. The province expects to stay at this level for at least 21 days (until January 26), subject to public health and health system indicators. The goal is to prevent hospitals from becoming overwhelmed as the booster dose rollout continues.
As a result, the Town of Orangeville announces that facilities will close effective January...
Posted on Tuesday, December 21, 2021 12:00 PM
The last train rolled down the track from Orangeville to Brampton on December 17, 2021, marking the end of a long rail line history for the area.
The rail line brought life and commerce to the settlements along its route. It was April of 1871 when the first train arrived in Orangeville. Regular service began in September of that year and by 1873 there were 117 miles of railway line between Weston and Owen Sound. When this railway and the Credit Valley Railway became part of Canadian Pacific Railways...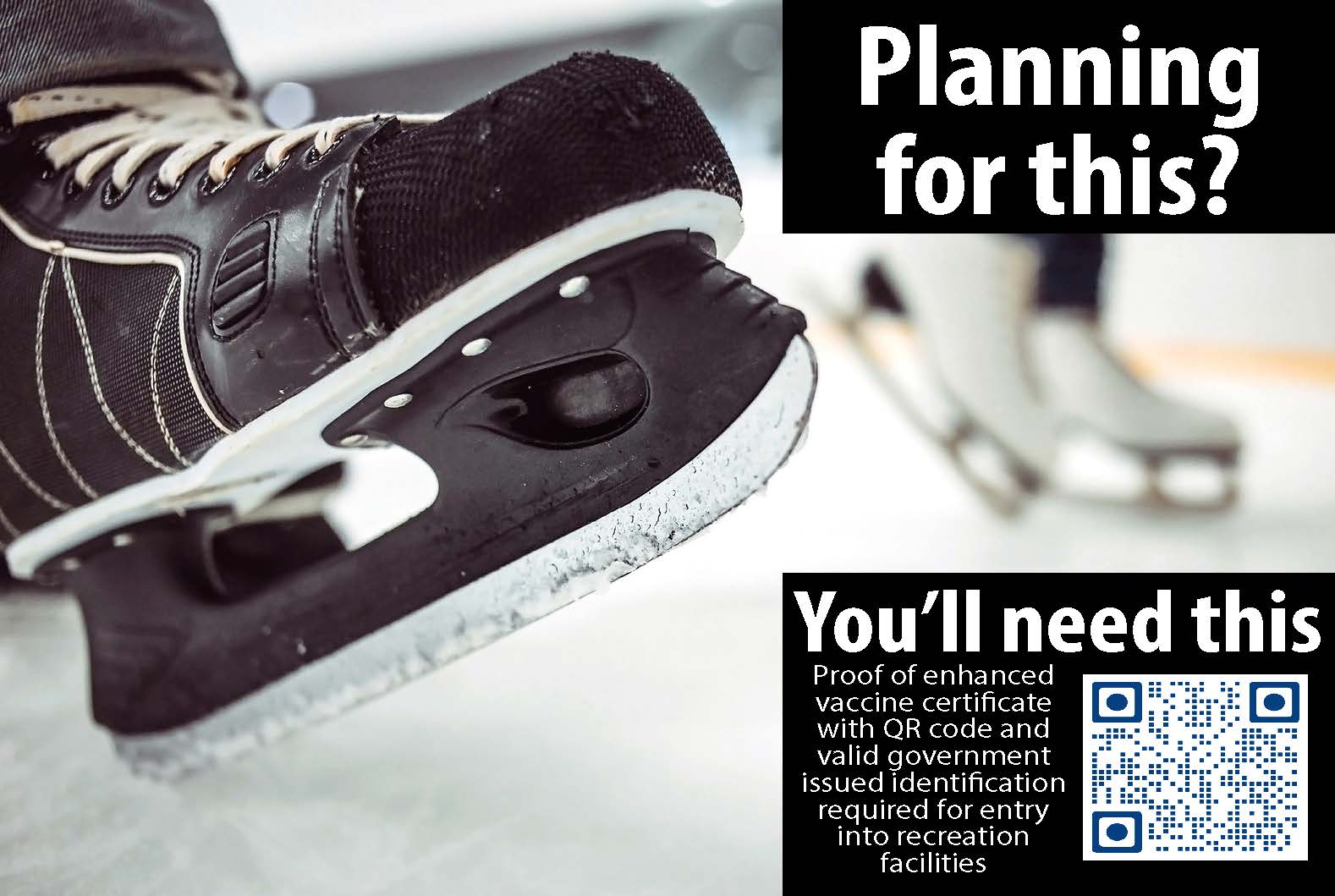 Posted on Wednesday, December 15, 2021 03:06 PM
Recent changes have been announced to provincial public health guidelines. On December 10, Ontario's Chief Medical Officer of Health advised that employers should make every effort to allow employees to continue to work from home. Accordingly, Town Hall office staff will remain at minimal coverage until further notice.
Customer service counters will remain open, as they have since reopening in early July, plus customer service is available via phone (519-941-0440 ext. 0) or email (customerservice@orangeville.ca)....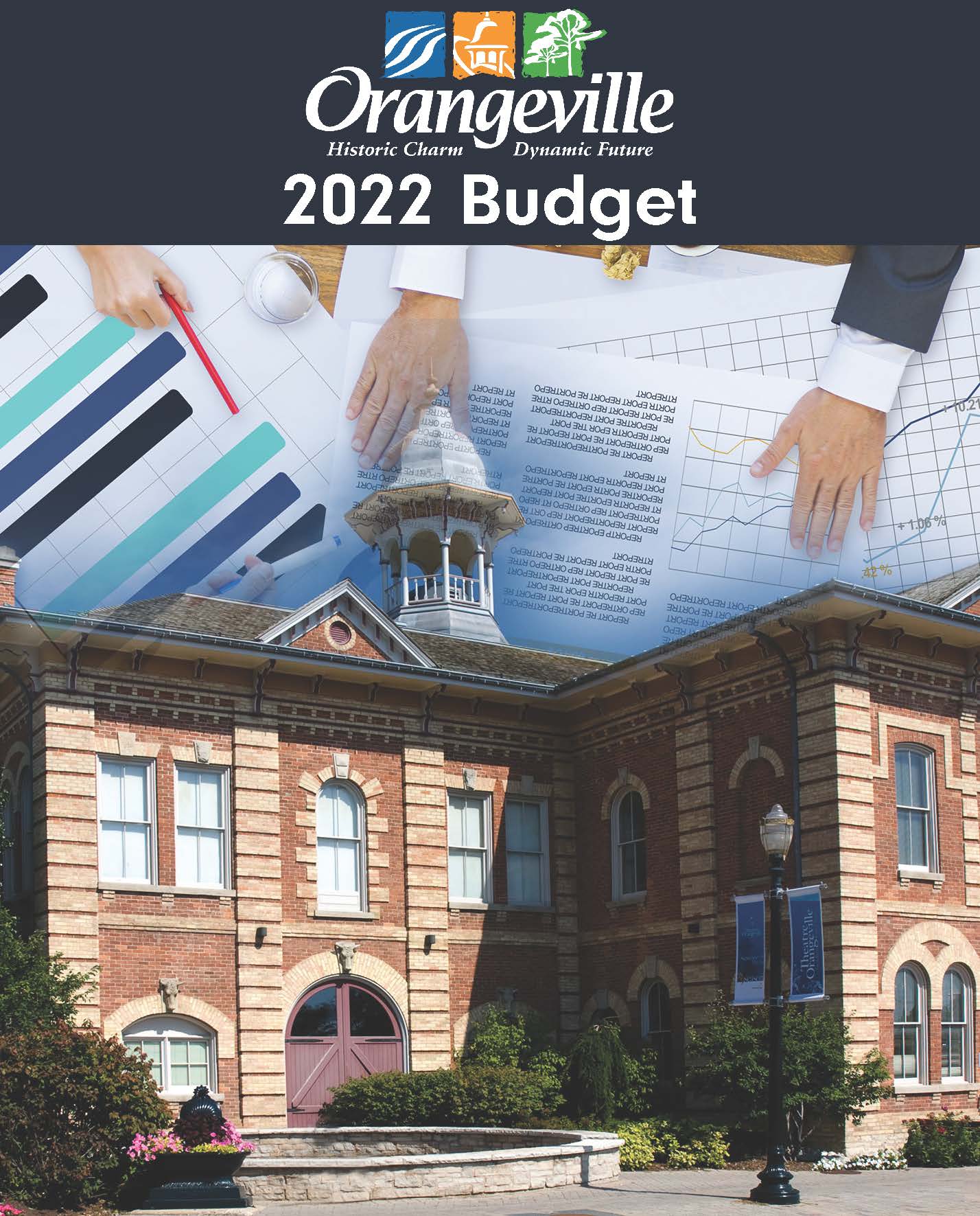 Posted on Wednesday, December 15, 2021 01:17 PM
The 2022 Town of Orangeville budget limits the tax levy impact while maintaining desirable service levels and capital infrastructure commitments. Following budget meetings on December 13 and 14, Orangeville Council passed a consolidated budget with a net levy increase of 0.83 percent (or $310,952) from 2021.
Each year, Council and municipal staff work to balance the cost of providing Town services with existing resources. The consolidated budget of approximately $70 million requires $37.7 million...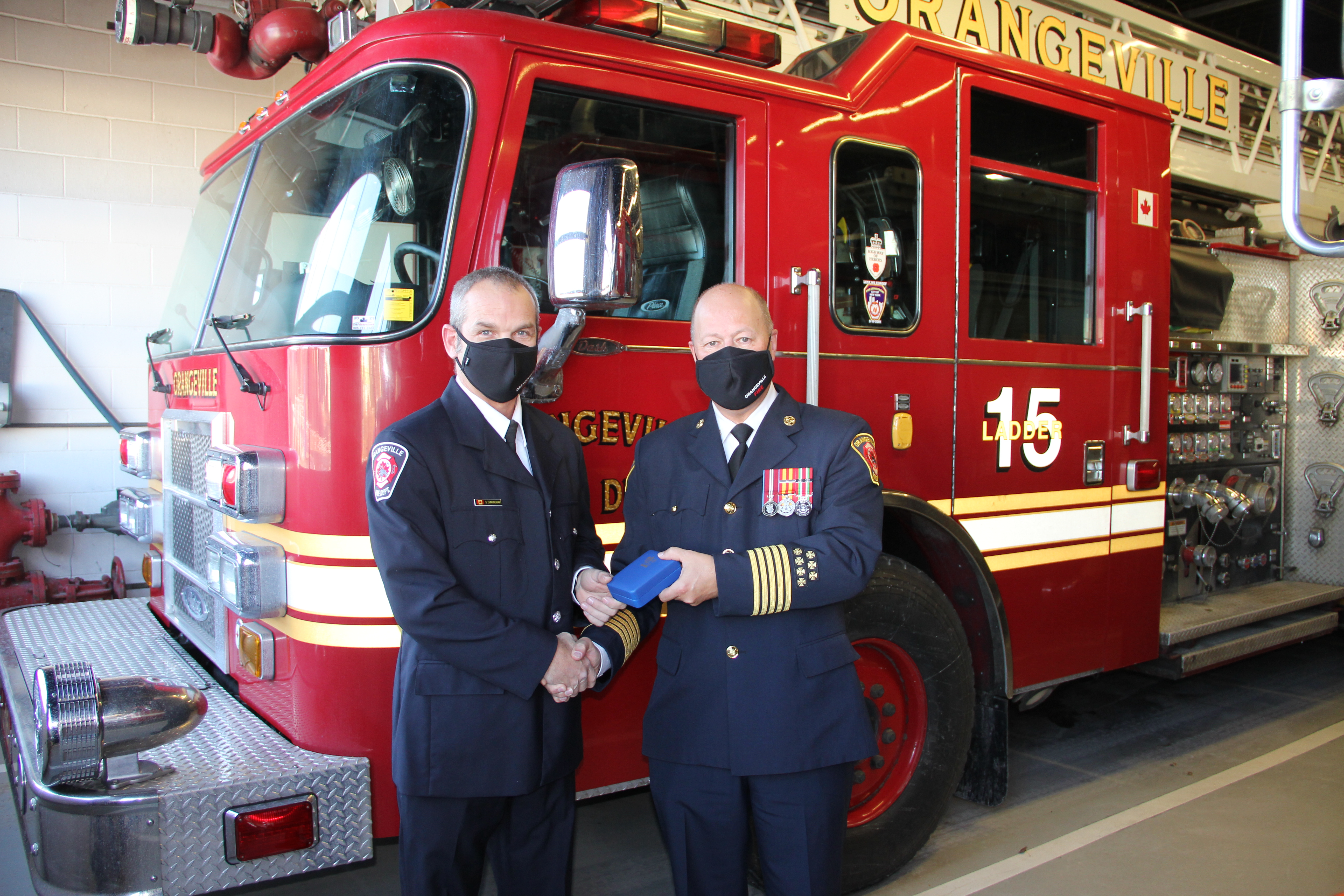 Posted on Tuesday, December 14, 2021 04:22 PM
Six members of the Orangeville Fire Service have received awards for long and exemplary service to our community. Orangeville Fire Chief Ronald Morden and Deputy Chief Mike Richardson attended the December 6 ceremony to congratulate the firefighters for their contribution to fire prevention, safety, and suppression.
"Our firefighters are committed to serving and protecting our community," Chief Morden said. "Some members spend years as volunteers before joining our fire service as full-time firefighters....