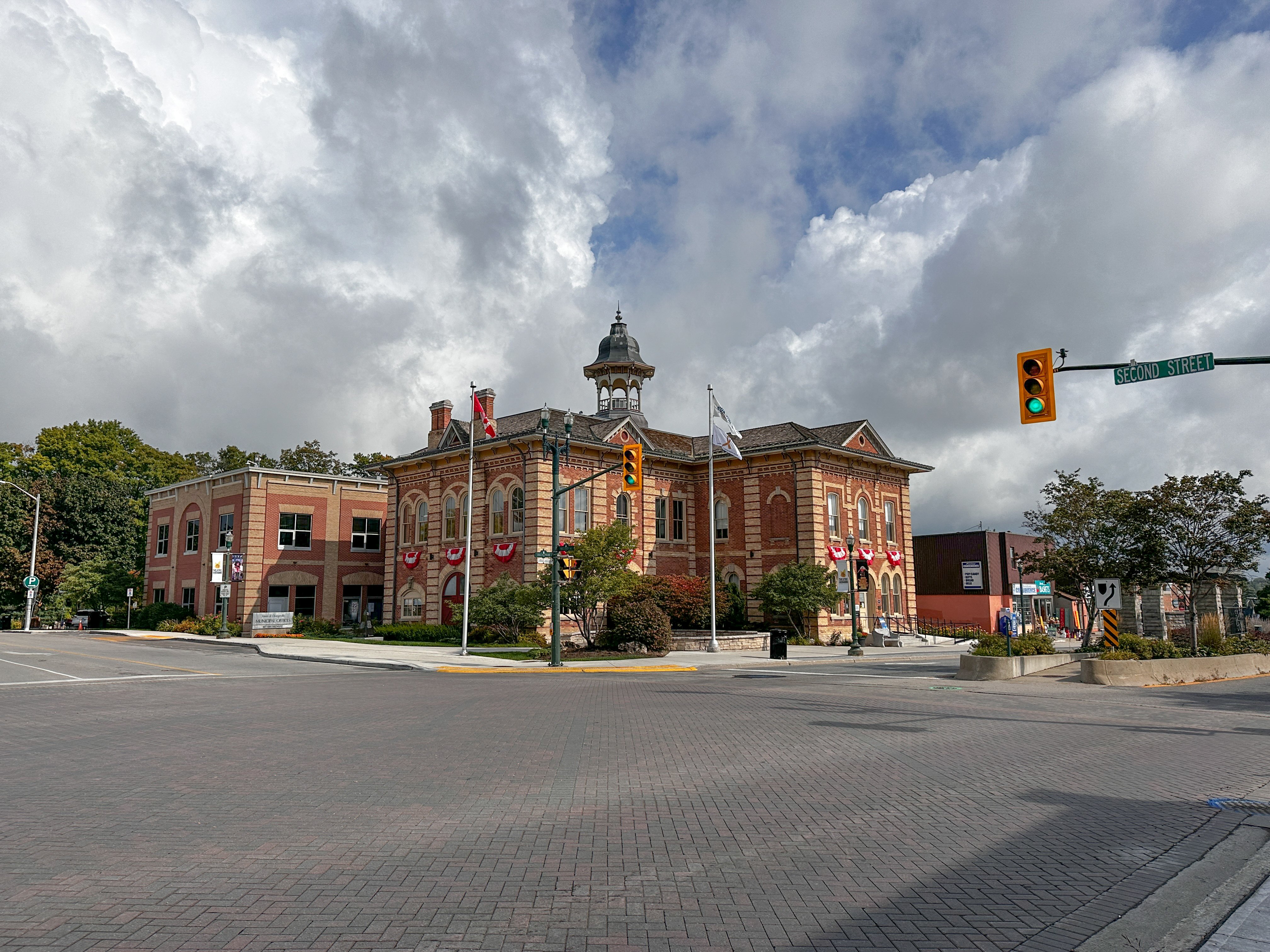 Posted on Friday, December 08, 2023 09:24 AM
The Town of Orangeville is pleased to announce the appointment of Antonietta Minichillo as the General Manager of Corporate Services. Minichillo brings more than 16 years of experience in municipal government, most recently as Chief Planner and Director of Planning with the Town of Caledon.
Over the course of her career, Minichillo has also worked for the Town of Grimsby and the City of Brampton. Minichillo served on the Board of Directors Ontario Association of Heritage Professionals and has a...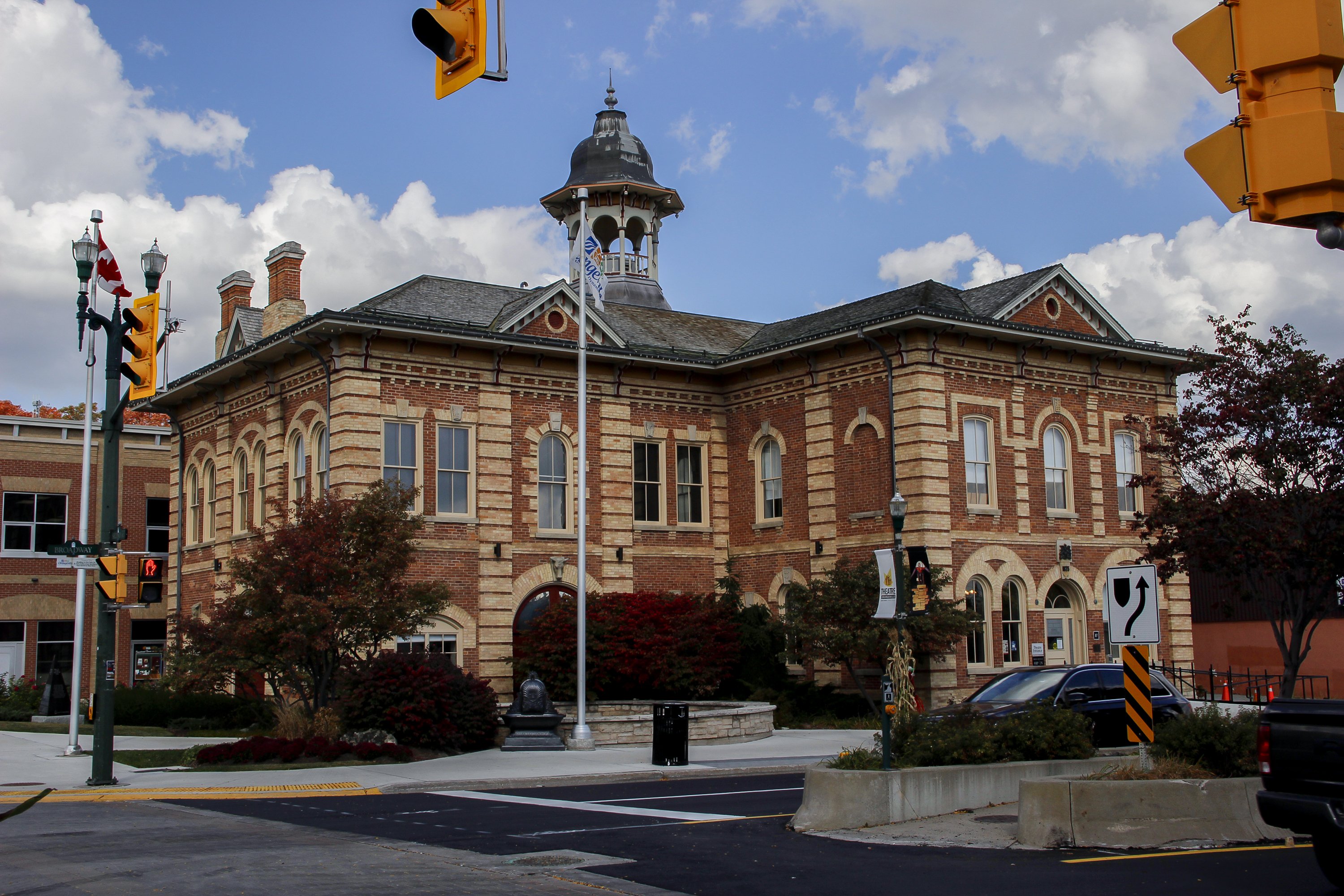 Posted on Wednesday, December 06, 2023 06:39 PM
On December 4 and 5, Orangeville Council met to review the proposed 2024 Budget, as tabled on November 27. After deliberation of the documents, the budget was unanimously passed, resulting in a 4.5 per cent net levy increase, which equates to $145 annually for the average property owner.
During its development, Town Staff faced a number of challenges to present a reasonable levy adjustment, including inflation, growing demands for services, and low assessment growth. Although Orangeville is a...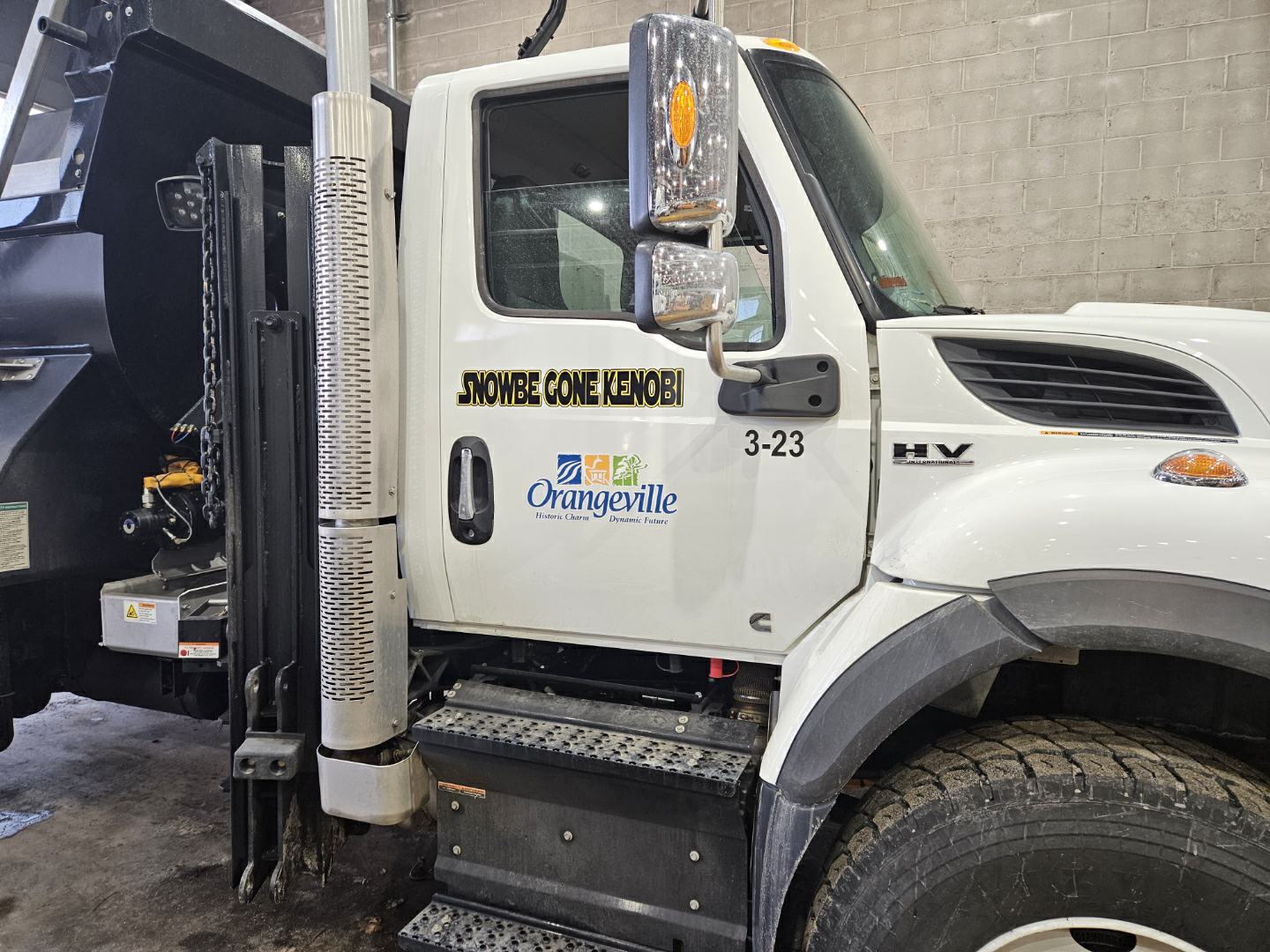 Posted on Friday, December 01, 2023 12:11 PM
After much anticipation, the Town of Orangeville has revealed the winner of its snow plow naming contest. Ryan Ondusko, Manager of Public Works, made the announcement at Mayor Lisa Post's public Town Hall meeting on November 29.
The new 2023 International Workstar plow, the first of its kind in Orangeville, will be known going forward as Snowbe Gone Kenobi.
"Our current fleet is assigned based on numbers – this will be the first plow we can call by a name," said Ondusko.
Over the fall, residents...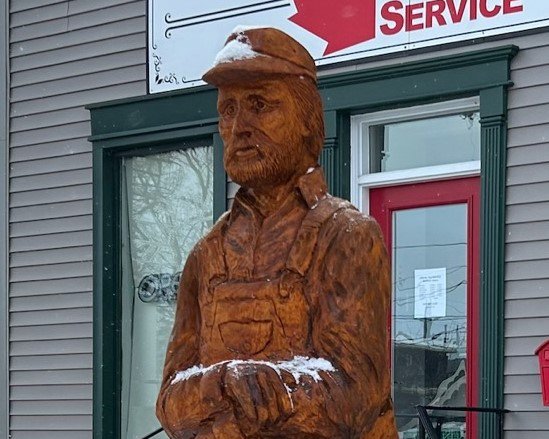 Posted on Thursday, November 30, 2023 02:30 PM
The Town of Orangeville has added a new tree sculpture to its unique collection of public art.
The Farmer stands at 64 Broadway, at the corner of Wellington Street in downtown Orangeville. He is dressed in overalls, a shop hat, and sturdy boots. The Farmer contemplates his day of hard work as he leans against a wooden fence post. In front of him are the finished fruits of his labour, a sack of flour labelled Anchor Mill.
The sack represents the grain mills that once operated along Mill Creek in...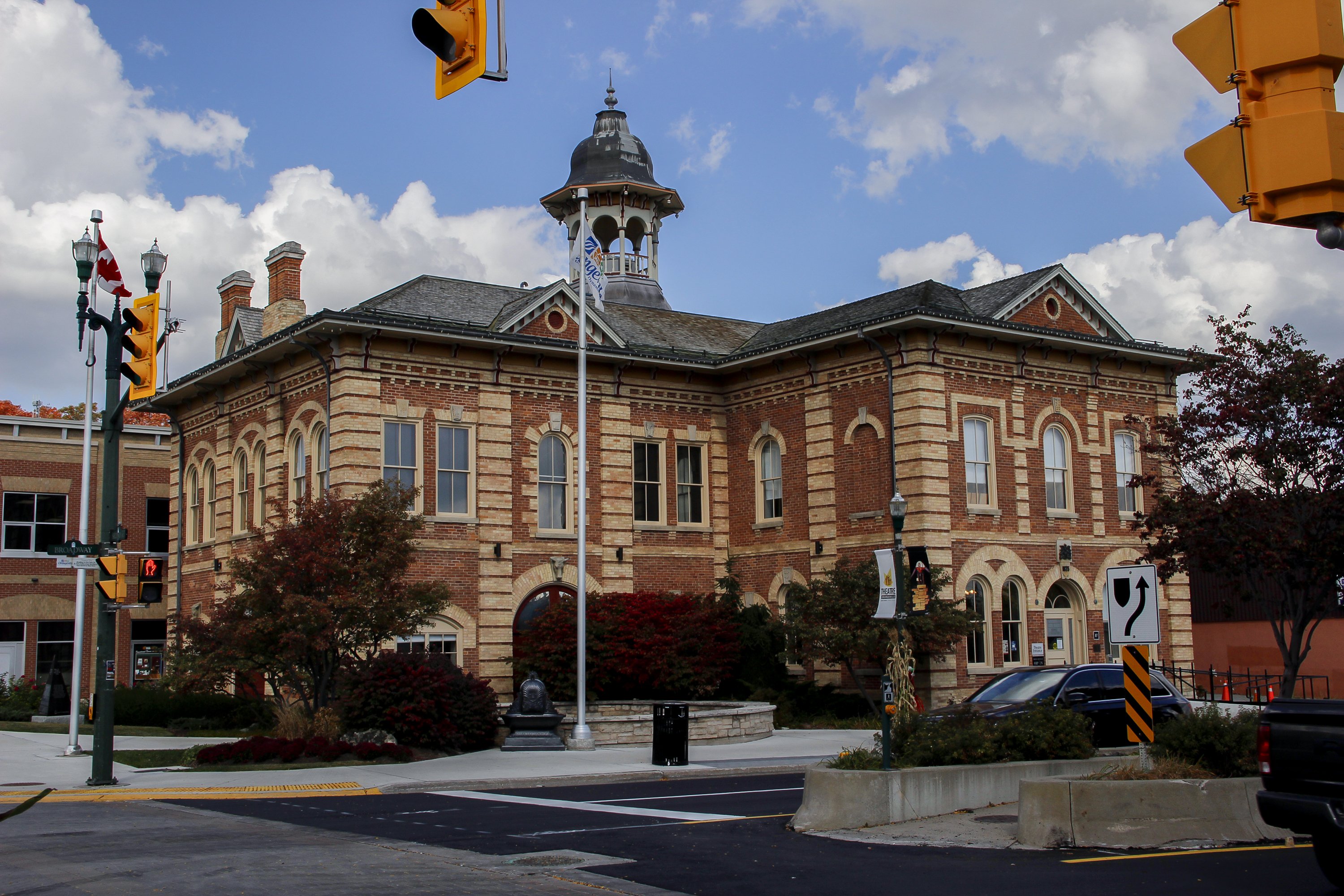 Posted on Monday, November 27, 2023 09:03 PM
At its November 27 meeting, Council received the Town of Orangeville's proposed 2024 budget. If passed, taxes for Orangeville residents would increase by 4.5%, or $145 annually for the average property owner.
"Effective budgeting in any year requires staff to balance strategic priorities, fiscal prudence, and value for money for the taxpayers," said David Smith, Chief Administrative Officer. "To build a balanced budget during a period of economic instability requires resiliency. This has been a...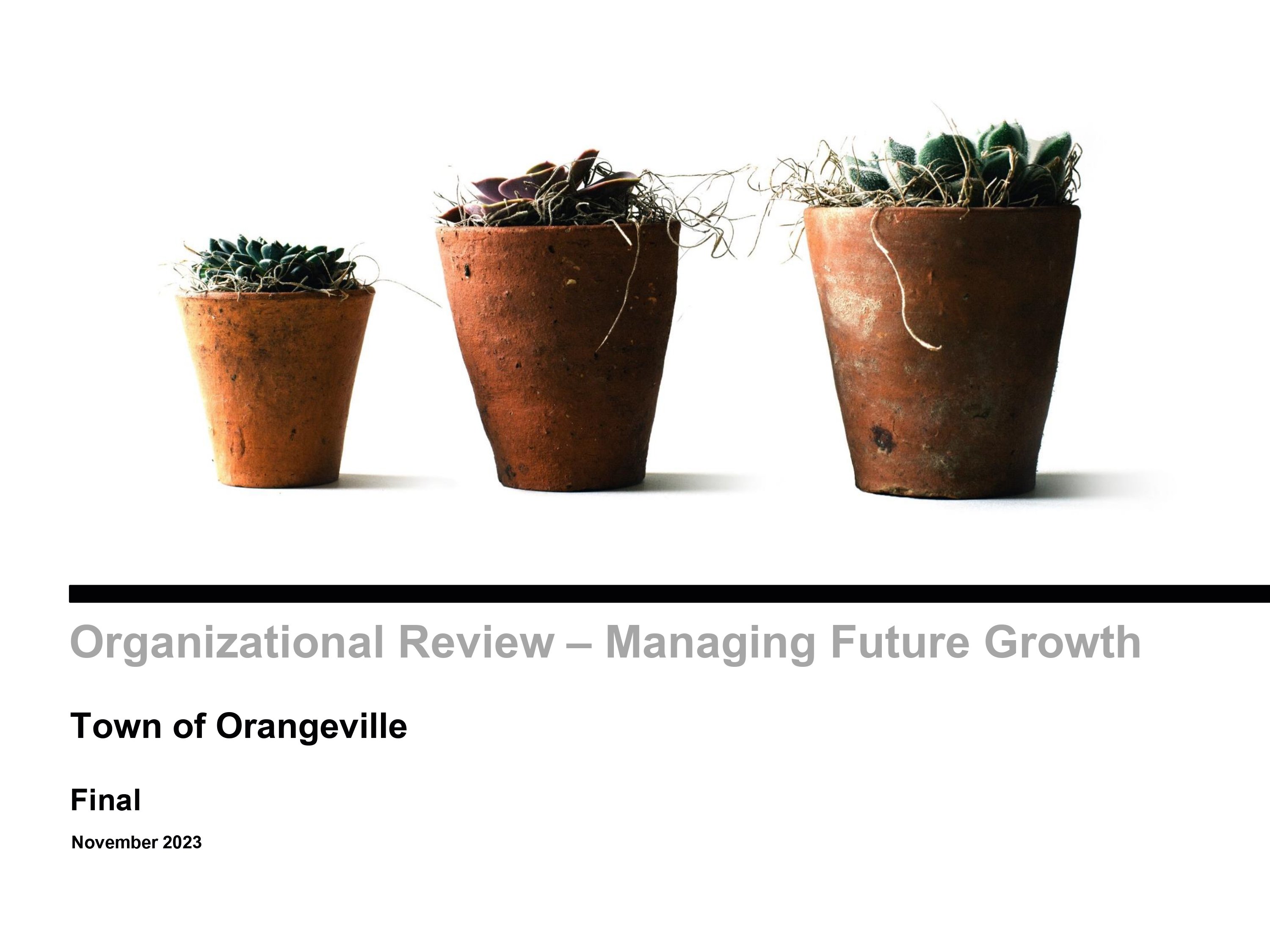 Posted on Monday, November 27, 2023 08:09 PM
The Town of Orangeville, in partnership with Blackline Consulting, has now completed an extensive organizational review to ensure the Town's service delivery model is prepared to manage future growth.
John Naas, partner at Blackline Consulting, shared the review's findings with Orangeville Council on November 27.
"Based on our analysis, it is evident that for the Town to efficiently manage growth, it should continue to focus on modernizing how it delivers services through process redesign and...
Posted on Monday, November 27, 2023 04:31 PM
Variety of options continue to be available for just 25 cents at Mill Street Library
In June, the Orangeville Food Bank partnered with the Town of Orangeville and Orangeville Public Library to launch a community vending machine. The machine was housed in Town Hall temporarily until construction was completed at the Mill Street branch of the Orangeville Public Library.
The healthy food vending machine has now moved to its permanent home at the Mill Street Library, which re-opened on November 21....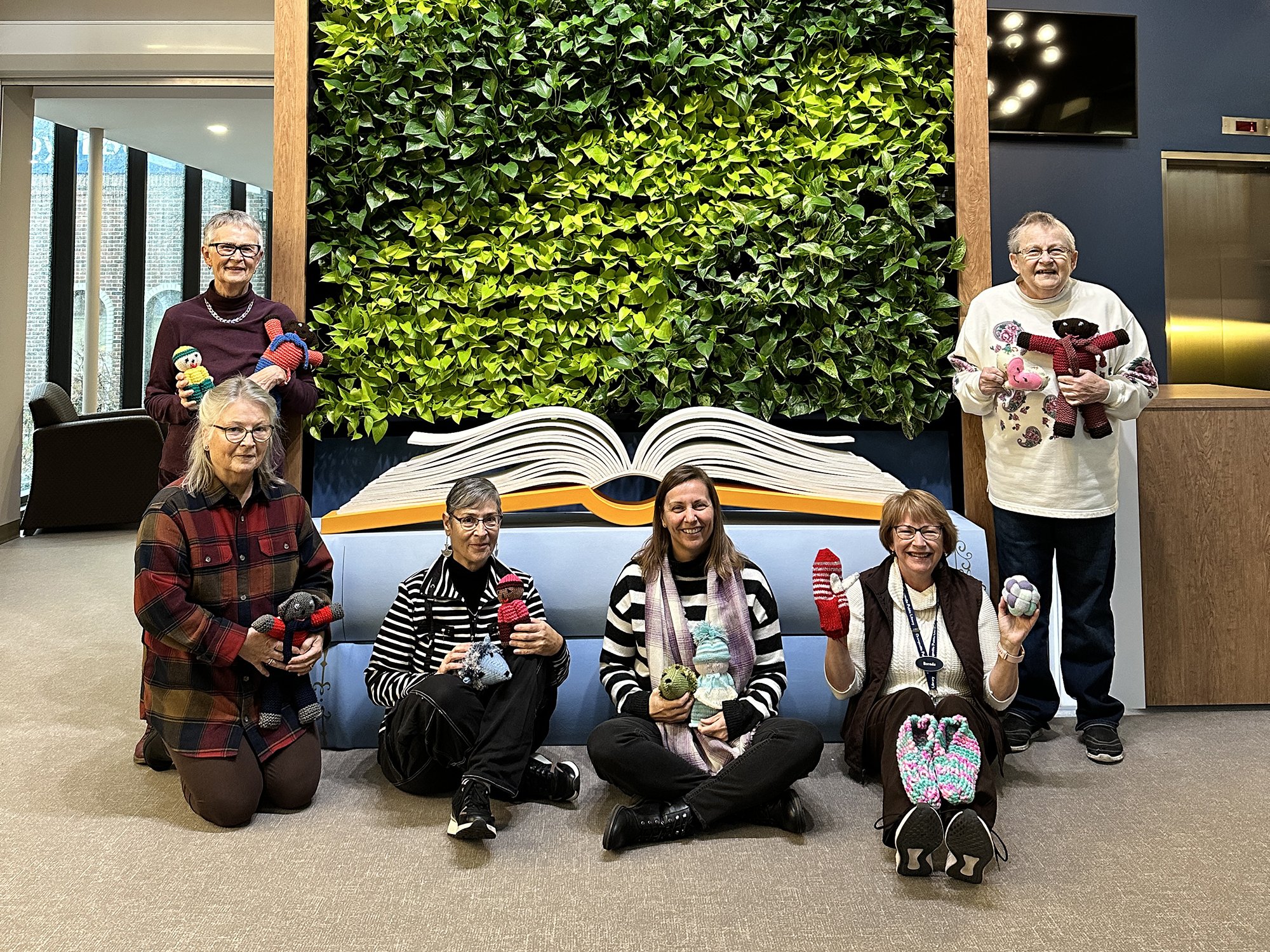 Posted on Thursday, November 23, 2023 04:10 PM
Orange thREADs, the Orangeville Public Library's stitchery group, made their annual donation of knitted, crocheted, and quilted items to Family Transition Place (FTP) on November 21. The group has made spreading warmth throughout the community – and beyond – a focal point each year.
The group meets on the third Tuesday of every month and is made up of members from around the community who are passionate about knitting, crocheting, or quilting. It's an opportunity for fabric artists to come...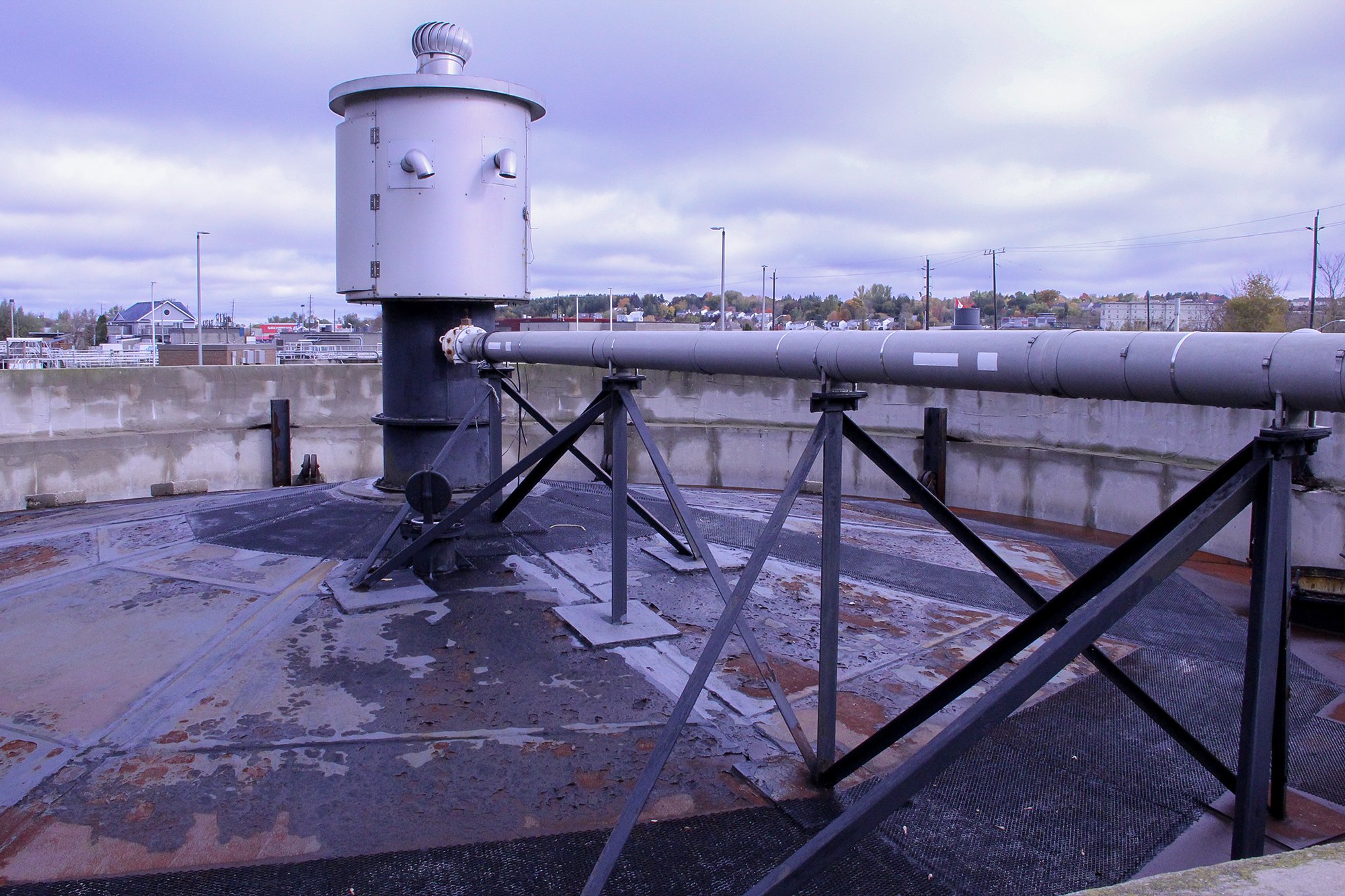 Posted on Thursday, November 23, 2023 10:01 AM
The Town of Orangeville's Water Pollution Control Plant (WPCP) is embarking on a rehabilitation project, ensuring the plant can continue to perform at maximum efficiency and reducing emissions.
"The rehabilitation project will explore opportunities for energy recovery from the wastewater treatment process," said Tim Kocialek, General Manager, Infrastructure Services. "For example, the design of the roof replacement on the digester that uses anaerobic digestion to treat solids; the anaerobic...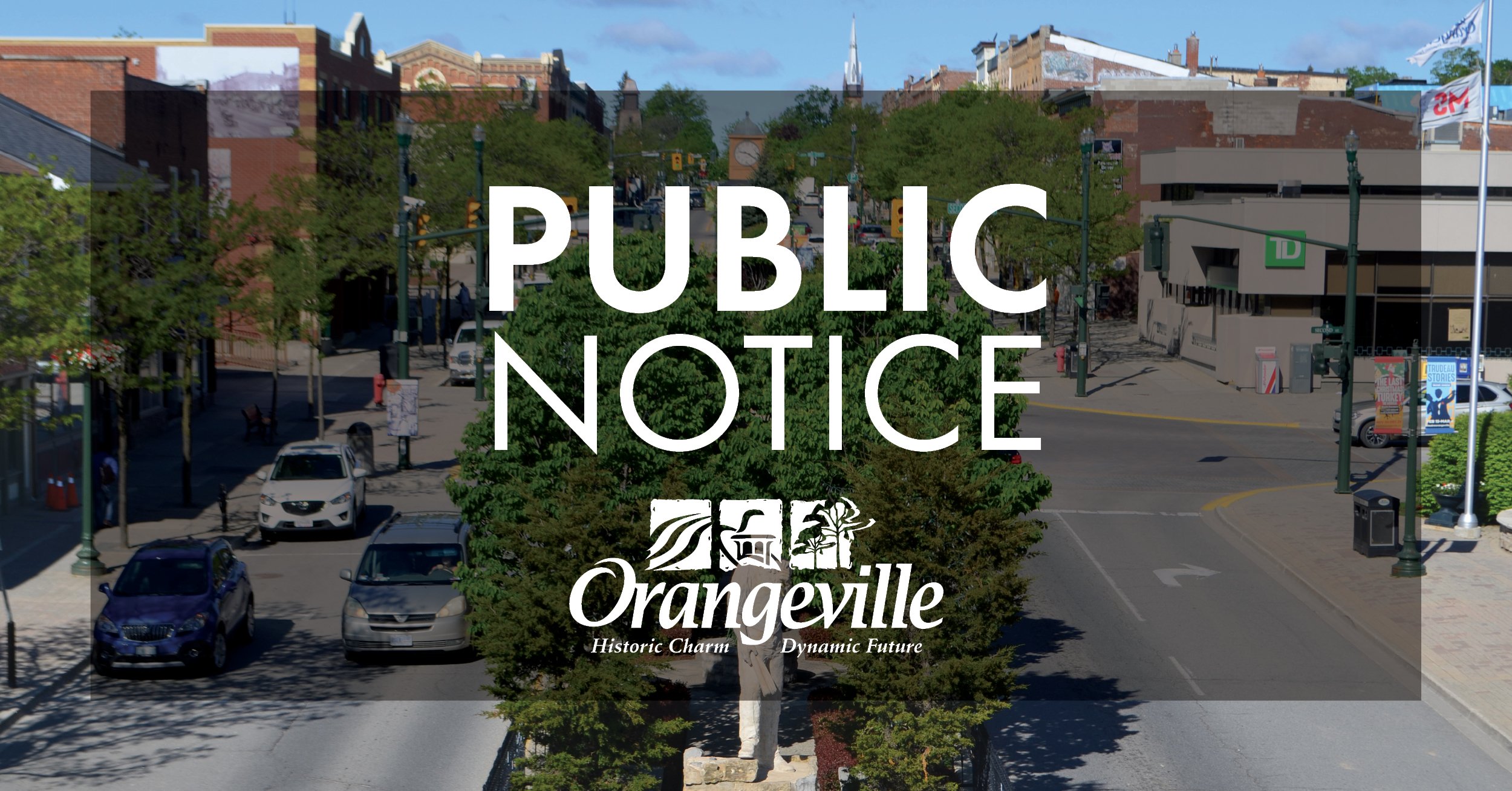 Posted on Wednesday, November 22, 2023 03:35 PM
Notice is hereby given that Council for Town at its meeting to be held on Monday, December 11, 2023 at 7:00 p.m. will consider the sale of part of the unused rail line spur behind properties 40 to 50 Centennial Road (as shown below), legally described as:
PT LT 112, RCP 335, PT 34 Reference Plan 7R-393, & PT 2, Reference Plan 7R-2004 & PT of Railway Spur Lying S of Centennial Rd., Parcel PIN 340060022
PT LT 23, RCP 335, PT 1, Reference Plan 7R-2004, Parcel PIN 340060527
Anyone who claims that...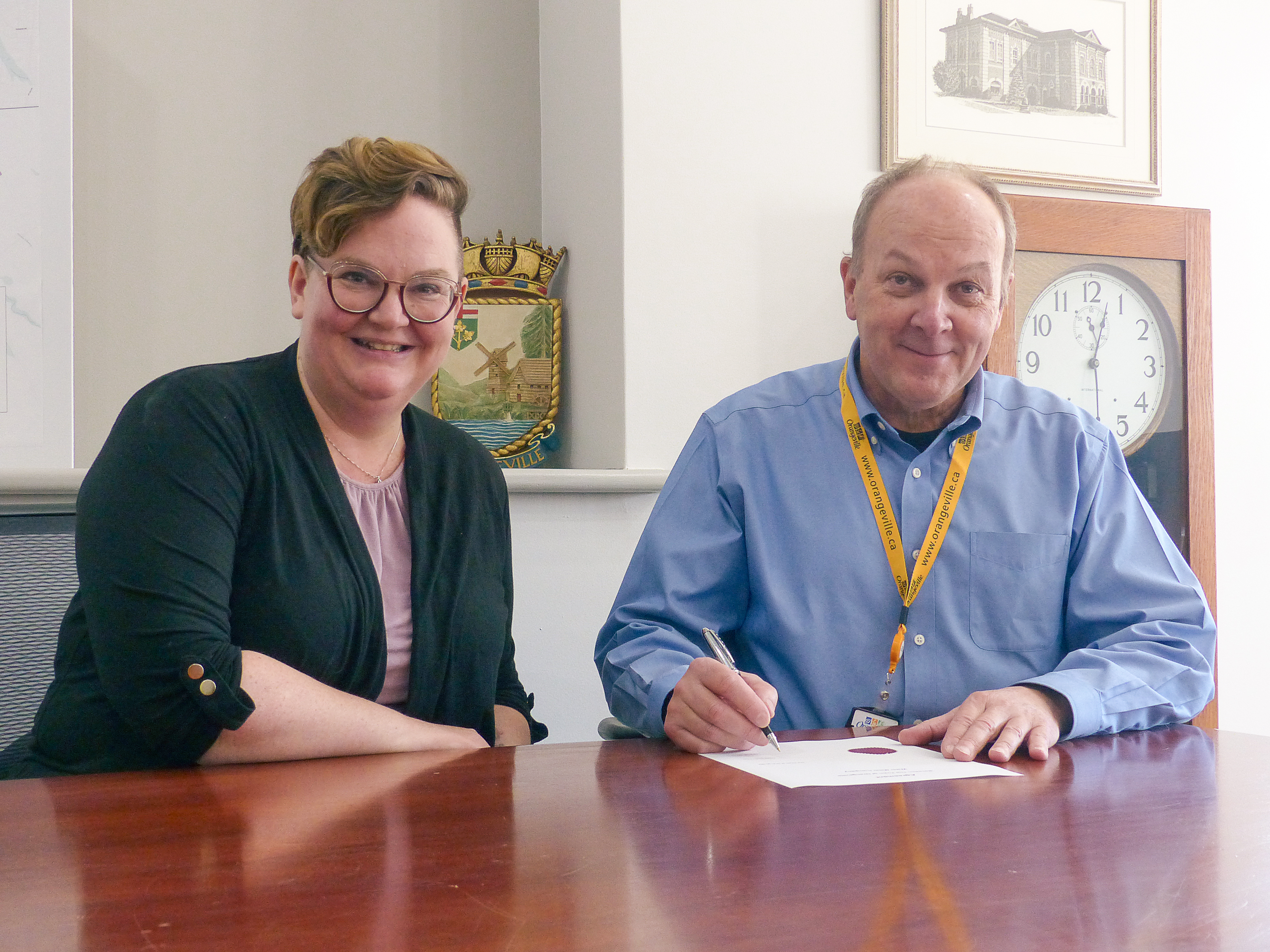 Posted on Thursday, November 16, 2023 02:35 PM
The Town of Orangeville's water meter replacement project is moving forward after signing an on-budget contract with Neptune Technology Group on November 10. Replacement of the Town's nearly 10,000 aged water meters should be completed by fall of 2025.
"The majority of the existing water meters have outlived their life expectancy," explained Derek Currie, Manager, Capital Works. "As water meters get older, their ability to accurately monitor water usage can decrease. Replacing the water meters...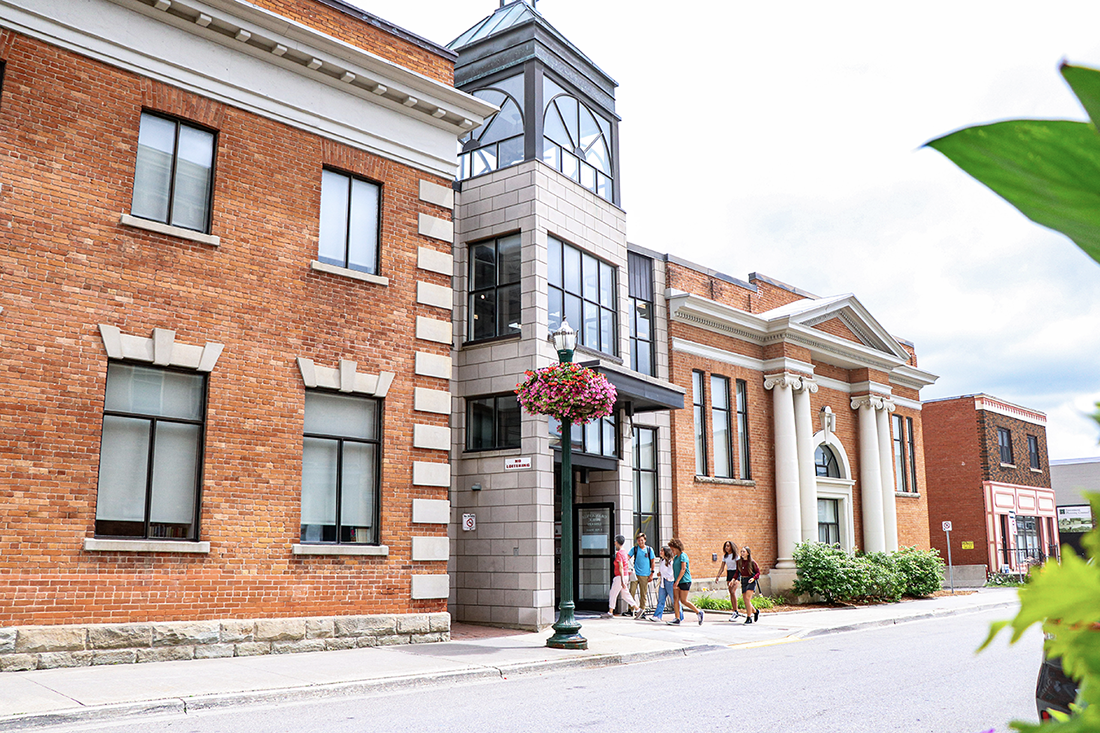 Posted on Monday, November 13, 2023 07:44 PM
After an extensive renovation, the Orangeville Public Library and the Town of Orangeville are thrilled to welcome the community back to the Mill Street Library, beginning on November 21.
"The past 13 months have been quite a journey, and while it's been a longer road than any of us anticipated, we are finally nearing the finish line," said Darla Fraser, Chief Executive Officer, Orangeville Library.
The Mill Street Library renovations targeted enhanced accessibility, including a new elevator that...