Posted on Wednesday, March 29, 2023 01:21 PM
Spring has sprung and with Earth Day just around the corner, Sustainable Orangeville and Credit Valley Conservation are partnering to plant more trees in Town.On April 22, residents are invited to help plant native trees and shrubs along Mill Creek Trail off Hunter Road in Orangeville."Sustainable Orangeville is pleased to partner with the CVC in this great annual Earth Day initiative," said Councillor Tess Prendergast. "Planting more trees is a simple way to help strengthen our environment and...
Posted on Tuesday, March 28, 2023 09:23 AM
Two intersections on Alder Street, west of Riddell Road, will see changes starting April 12, aimed at increasing pedestrian safety and enhancing existing crosswalks.
The changes will see the current intersection removed from Alder and Sherwood Street and a new one erected at Alder and Glengarry Road.
"Council implemented the all-way stop at Alder and Sherwood in response to traffic and pedestrian safety concerns," said Mayor Lisa Post. "Following the traffic study and recommendations by Town...
Posted on Friday, March 10, 2023 03:45 PM
The Town of Orangeville is seeking local artists who are interested in contributing to the community's public art collection. Up to four utility box locations will be wrapped in artwork selected from the 2023 Call for Artists.
The objective of the Call for Artists is to promote the talent of local artists and enhance their connection with the community. Launched in 2016, the annual appeal has helped the Town to steadily grow its collection of public art installations. Today, 30 utility boxes and...
Posted on Friday, March 10, 2023 02:34 PM
Beginning at 6:30 a.m. on Friday, March 17, Broadway will be closed to pedestrians on the north side and vehicles heading westbound from Mill Street to First Street.
The closure is to accommodate the replacement of a water curb stop at 199 Broadway (Rustik Bistro). Multiple sidewalk bays will be removed for repairs.
The closure could be up to eight hours; however operations teams are planning for a shorter duration.
Inquires can be directed to[email protected]for further details.
Posted on Wednesday, March 08, 2023 04:01 PM
Effective Monday, March 13, Ms. Jennifer Innis will be the Interim Acting Chief Administrative Officer (CAO) at the Town of Orangeville.
"On behalf of the staff and Town Council, I want to welcome Jennifer to the team at the Town of Orangeville," said Mayor Lisa Post. "There is a lot of work happening at the Town leading into the Spring and we are confident that Jennifer can apply her wealth of knowledge and experience to this very important role."
Previously Ms. Innis was a Regional Councillor...
Posted on Tuesday, March 07, 2023 02:51 PM
The Town of Orangeville is reminding residents that the one-sided parking bylaw is in effect, and signage is now up throughout Town. Once signs are unbagged or installed on a street, the bylaw is in effect, and drivers are asked to adhere to the signage.
At this time, Bylaw officers are taking an education-based approach to help the community adjust to the changes.
Areas currently without signage:Some areas of Town have experienced delays in getting locates, making it challenging to erect signage...
Posted on Tuesday, March 07, 2023 11:21 AM
Orangeville Recreation will be opening registration for spring programs, like swimming lessons, and Town run summer camps later this month.
"Town of Orangeville staff pride ourselves on being able to provide high value programs for our Town's residents, whether it's learning how to swim, having access to more active lifestyle programming, or finding something for students to do when school is out," said Sharon Doherty-Gaudin, Manager, Recreation and Events.
Registration for spring recreation...
Posted on Monday, March 06, 2023 11:31 AM
The Town of Orangeville and the County of Dufferin are happy to announce they are supporting an 'Out of the Cold' Program which will be offered by Choices Youth Shelter for Dufferin County residents experiencing homelessness.
Funding will be available for set up and operating the service.
"It's been a really tough few years for Dufferin County residents. We're still recovering from a global pandemic while battling a higher cost of living, resulting in more residents finding themselves facing...
Posted on Thursday, February 16, 2023 02:14 PM
Orangeville Recreation is bringing back its Central Registration Day for local sports, providing residents with the opportunity to meet the different clubs in the same spot at the same time and register for the coming year.
"We are very excited to bring this opportunity back to our residents," said Sharon Doherty-Gaudin, Manager, Recreation and Events. "Registration can sometimes be a confusing and overwhelming process. This event will give parents and athletes the opportunity to meet with club...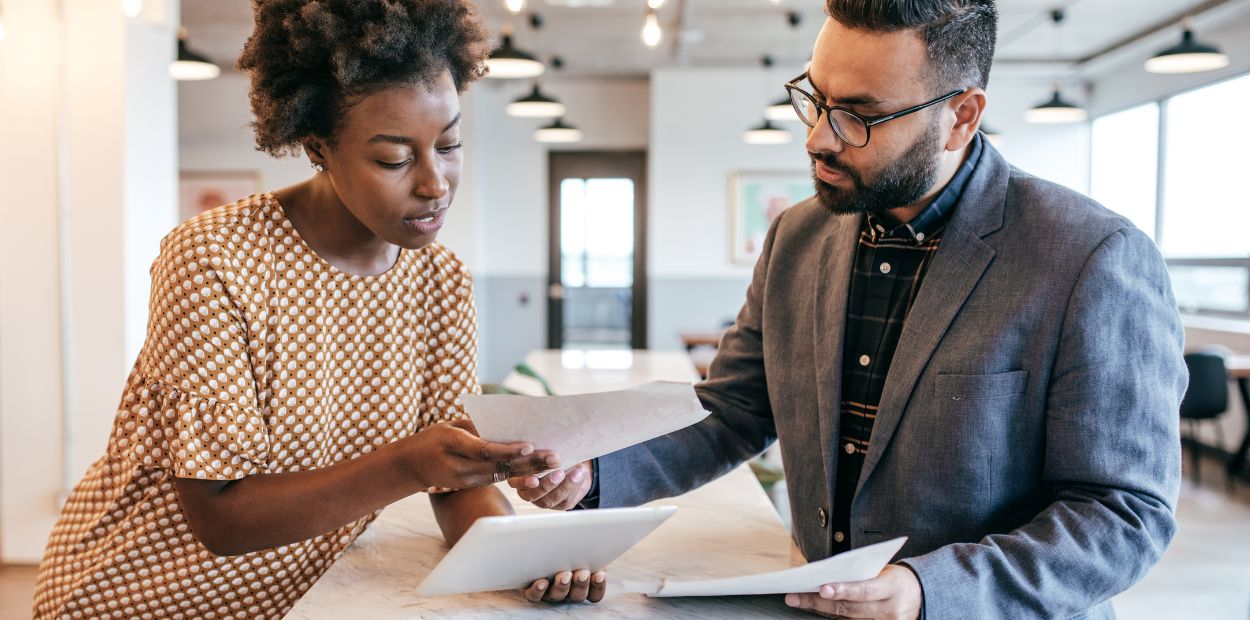 Posted on Thursday, February 16, 2023 10:11 AM
The beginning of the year is an excellent time to reflect on past business successes and challenges and start making plans for the future.
By examining the trends, fluctuations and issues previously faced, business owners can better prepare for the year ahead. Two important exercises that business owners can complete to increase profits and productivity are to set business goals and develop a cash flow projection.
Goal setting is an important exercise for entrepreneurs as it forces them to...
Posted on Wednesday, February 08, 2023 03:43 PM
The Orangeville Public Library is excited to offer a new bilingual program for children called Autour du monde en Français. Each week, kids can travel to a different part of the world through books and hands-on activities, learning fun facts about the country.
The program is geared towards children in grades 4 to 6 enrolled in French immersion or Ècole Èlèmentaire. Participants will strengthen their French comprehension and conversation skills while fostering connections among the French speaking...
Posted on Monday, February 06, 2023 03:53 PM
Main streets are an important part of growing the Canadian economy and supporting local communities.
The Town of Orangeville would like to congratulate each of the following small businesses for receiving a My Main Street non-repayable funding contribution of $10,000 to support its main street business.
The following businesses were recipients:
Bluebird Café & Grill
Cycling Elements
Jessii Vee's Peculiar Place
MAD Clear Out
Pottery Parties Studio
The contributions from the Local Business Accelerator...