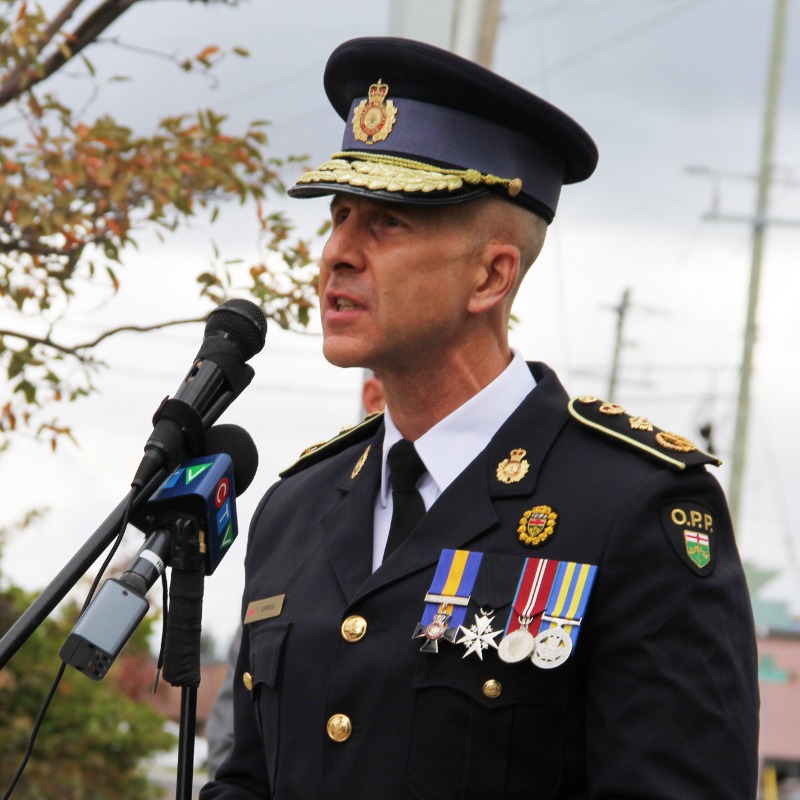 Posted on Friday, October 02, 2020 03:57 PM
Policing is about people and partnerships, OPP Commissioner says
The Ontario Provincial Police (OPP) received a warm welcome following the official transition from the former municipal police force on Thursday (October 1). "We consider it an honour and a privilege that you have selected us as your police service to continue a tradition of community-minded policing that has been done so well by the Orangeville Police under the leadership of Chief Wayne Kalinski who retires today...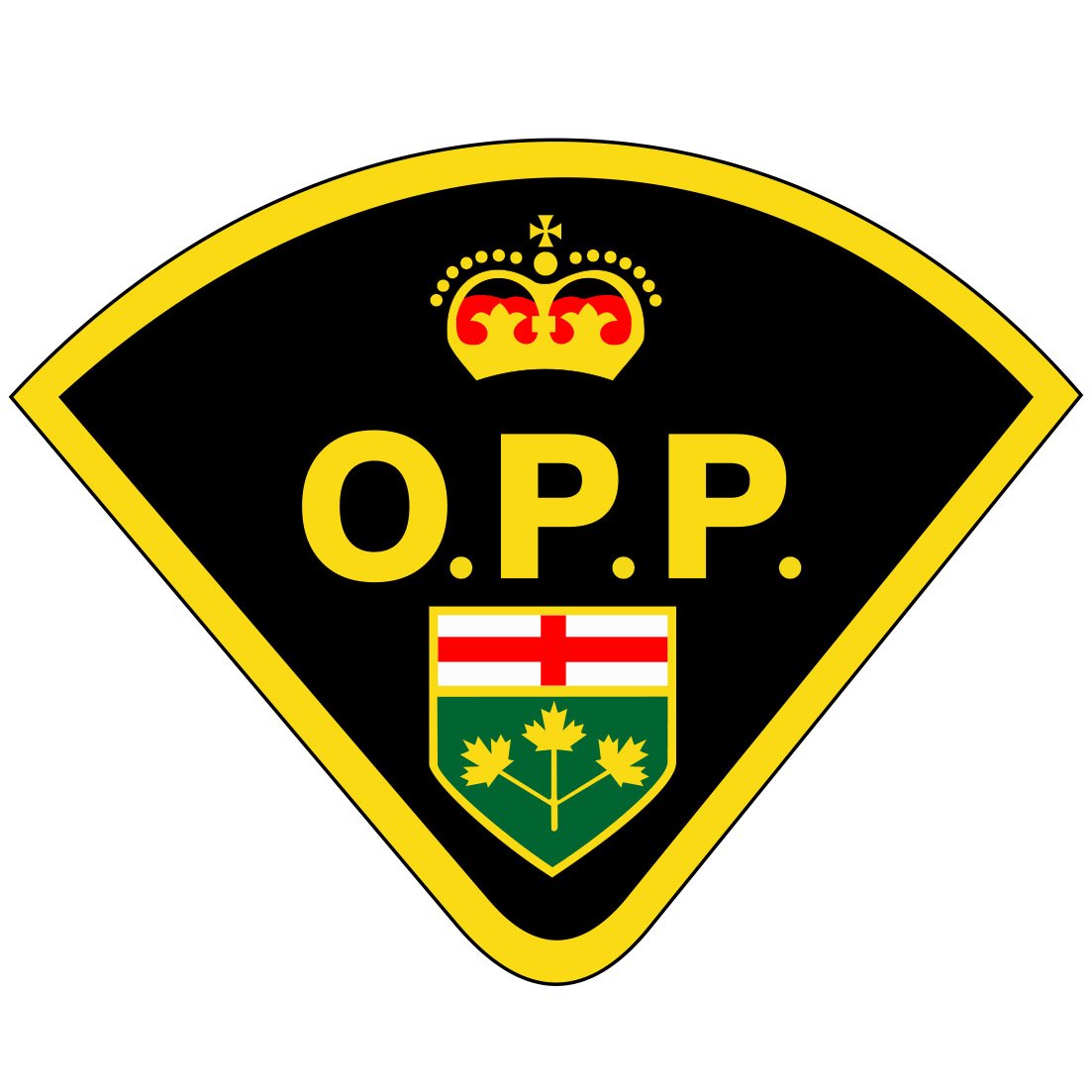 Posted on Thursday, October 01, 2020 11:02 AM
The Town of Orangeville is set to welcome the Ontario Provincial Police as its new policing service effective October 1, following months of preparation for a successful transition.
Orangeville Council received an update at this week's meeting from Chief Superintendent Dwight Peer, Commander of OPP Central Region and Acting Inspector Nicol Randall, Interim Commander of OPP Dufferin Detachment.
Acting Inspector Randall said it's a busy time preparing to add Orangeville to the OPP fold. She said OPP...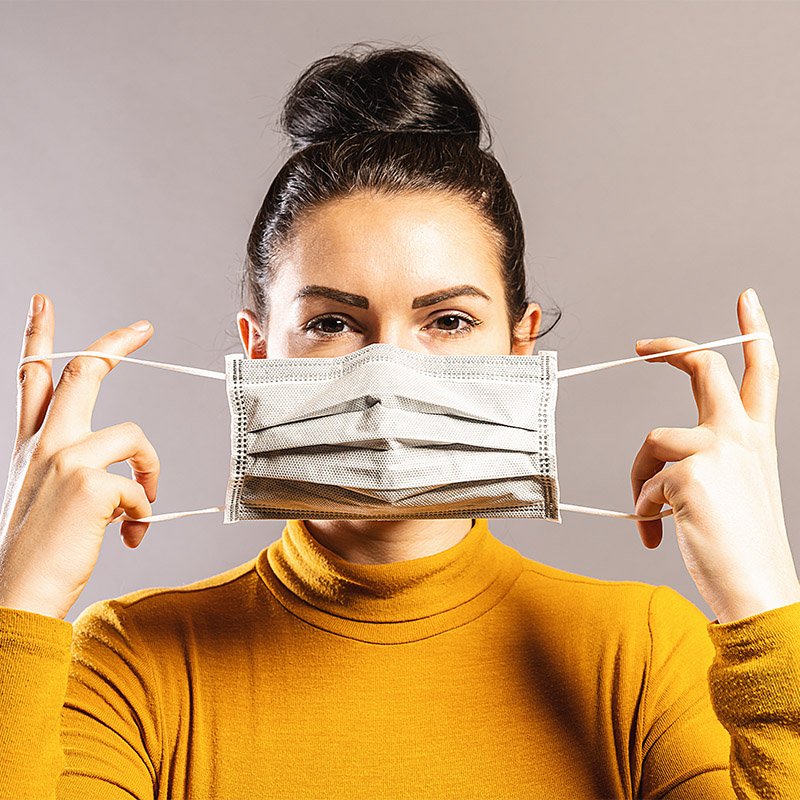 Posted on Wednesday, September 30, 2020 11:20 AM
Orangeville Council has passed a by-law to extend enforcement of face covering requirements to local by-law and police officers. The extension of authority is aimed at enhancing enforcement for everyone's protection during the COVID-19 pandemic, supporting business and property owners.
In June, the Wellington-Dufferin-Guelph Medical Officer of Health implemented an order requiring face coverings to be worn in commercial establishments and to have hand sanitizer all entrances to help control the spread...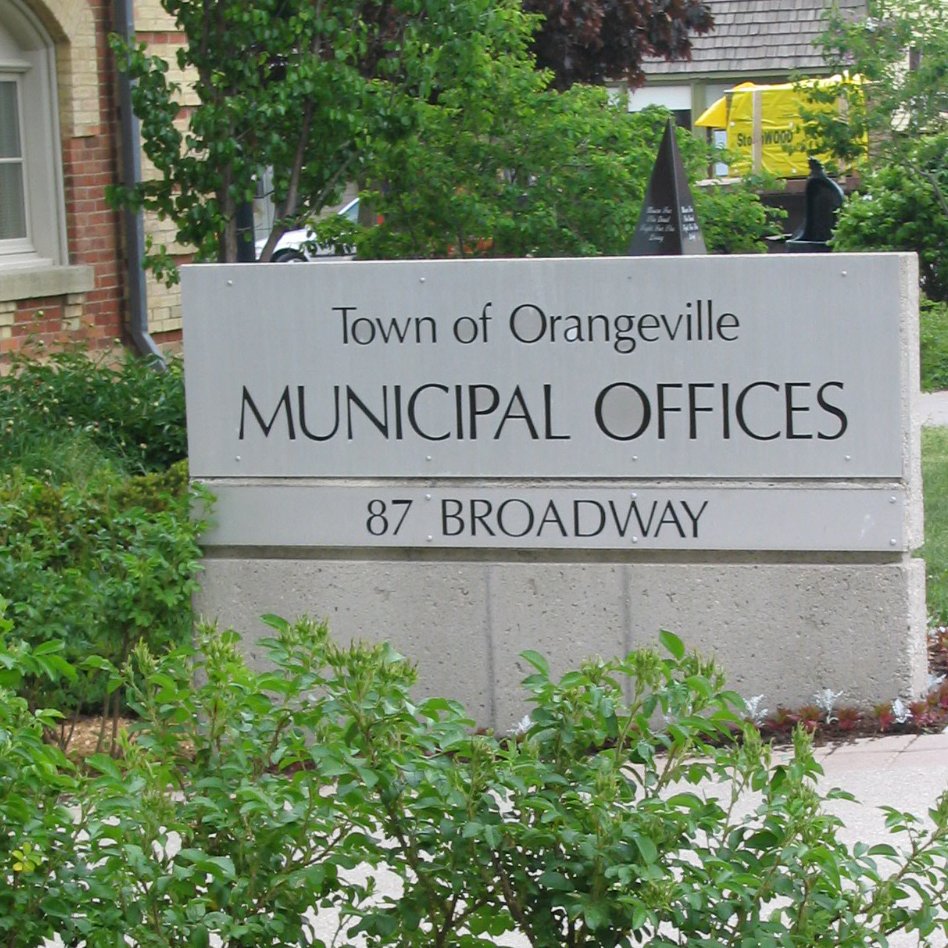 Posted on Wednesday, September 30, 2020 10:57 AM
Orangeville Council voted unanimously September 29 in favour of extending emergency relief measures that were first approved near the end of March when the global COVID-19 pandemic impacted Canada and the Town declared an emergency. Those relief initiatives were approved until the end of September.
Orangeville Council has now extended the waiving of penalties and interest on property taxes and water and wastewater, until the end of December.
Council's motion includes the waiving of fares for Orangeville...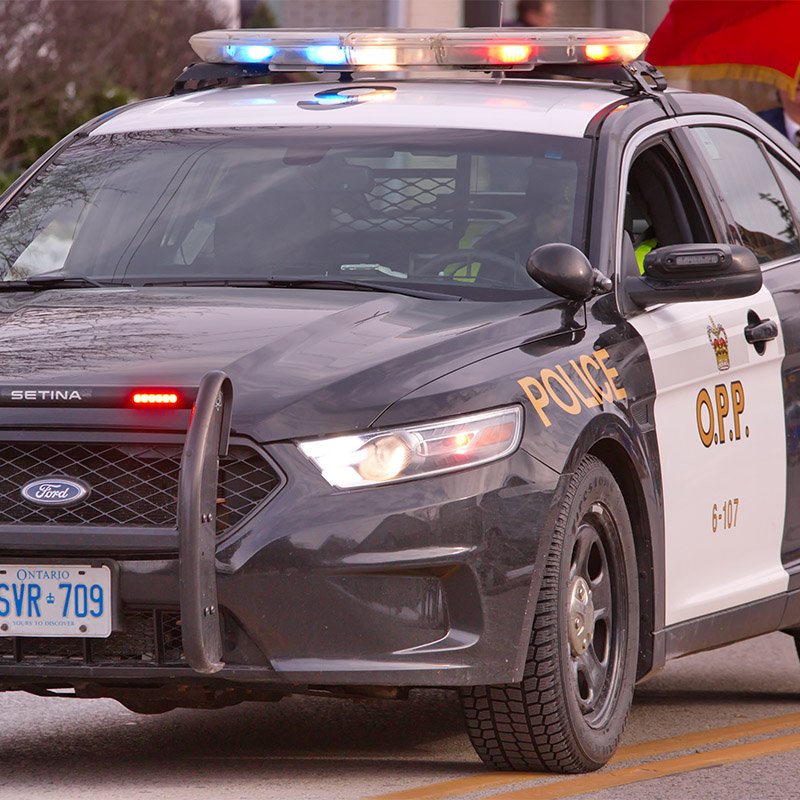 Posted on Monday, September 28, 2020 02:15 PM
The Ontario Provincial Police (OPP) has confirmed that the transition of policing services to the OPP from the Orangeville Police Service (OPS) will occur on October 1, 2020 at 12 p.m.
On May 25, 2020, the Town of Orangeville received the Ontario Civilian Police Commission's decision to approve the disbanding of the OPS, which was a necessary step in order to transfer to OPP services.
During an initial four-week transition period, the OPP's Dufferin Detachment will provide coverage of calls for service...
Posted on Friday, September 25, 2020 02:27 PM
Town crews will be replacing a leaking water valve on the corner of Broadway and Centre Street on Wednesday, October 7. Residents and businesses in the area have been notified. The shut-down includes Centre Street from Broadway to Hillside, and Broadway between Centre and including Gifford.
The water main will be shut off around 9 a.m. to replace a valve and the duration of the shut-down could be nine hours but is expected to be closer to six hours.
The curb lane on the south side of Broadway will...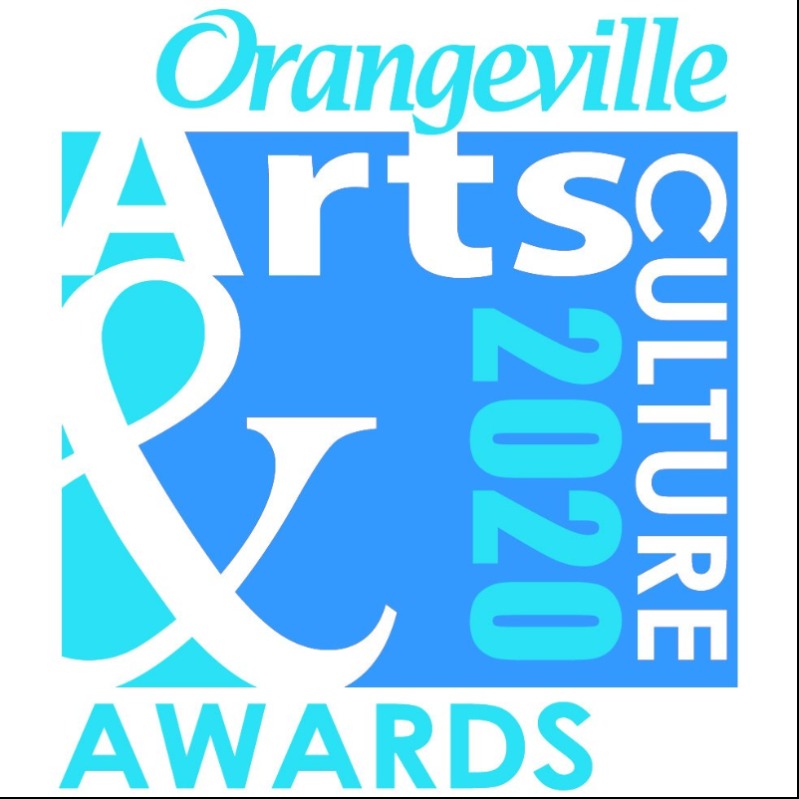 Posted on Friday, September 25, 2020 09:54 AM
The Town of Orangeville has received 31 nominations for the 2020 Arts and Culture Awards. An impressive selection of individuals, businesses and organizations have been acknowledged for their contributions to arts and culture in Dufferin County.
"On behalf of the Town of Orangeville, I would like to congratulate all nominees," said Councillor Lisa Post, Chair of the Cultural Plan Task Force. "Because of your time, effort and talent, our community's creative sector continues to thrive....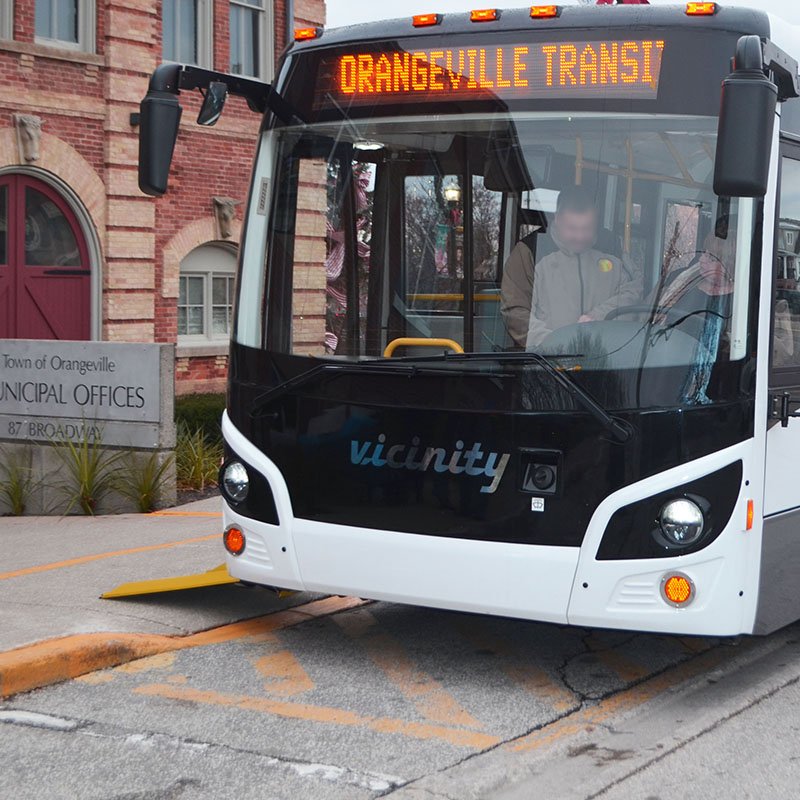 Posted on Friday, September 18, 2020 04:03 PM
Sustainable public transportation infrastructure was the focus of a federal and provincial announcement today.
The Honourable Catherine McKenna, Minister of Infrastructure and Communities, was joined by the Honourable Laurie Scott, Ontario's Minister of Infrastructure, in Kawartha Lakes to announce funding for 30 projects that will modernize, expand and improve the accessibility and safety of public transit in several communities, including Orangeville.
Residents who rely on public transit in Orangeville,...
Posted on Friday, September 18, 2020 03:50 PM
Funds for Blues and Jazz Festival – Council agreed to provide $13,125 from the $100,000 allocated for COVID-19 funding requests to assist the Blues and Jazz Festival. Representatives of the festival had asked that Council maintain the $17,500 Community Grant Program Funding for 2020.
Alder Recreation Centre pool to be improved – Council received a report on replacement options for the pool liner at the Alder Recreation Centre and voted to approve $3 million for the replacement and expansion of the...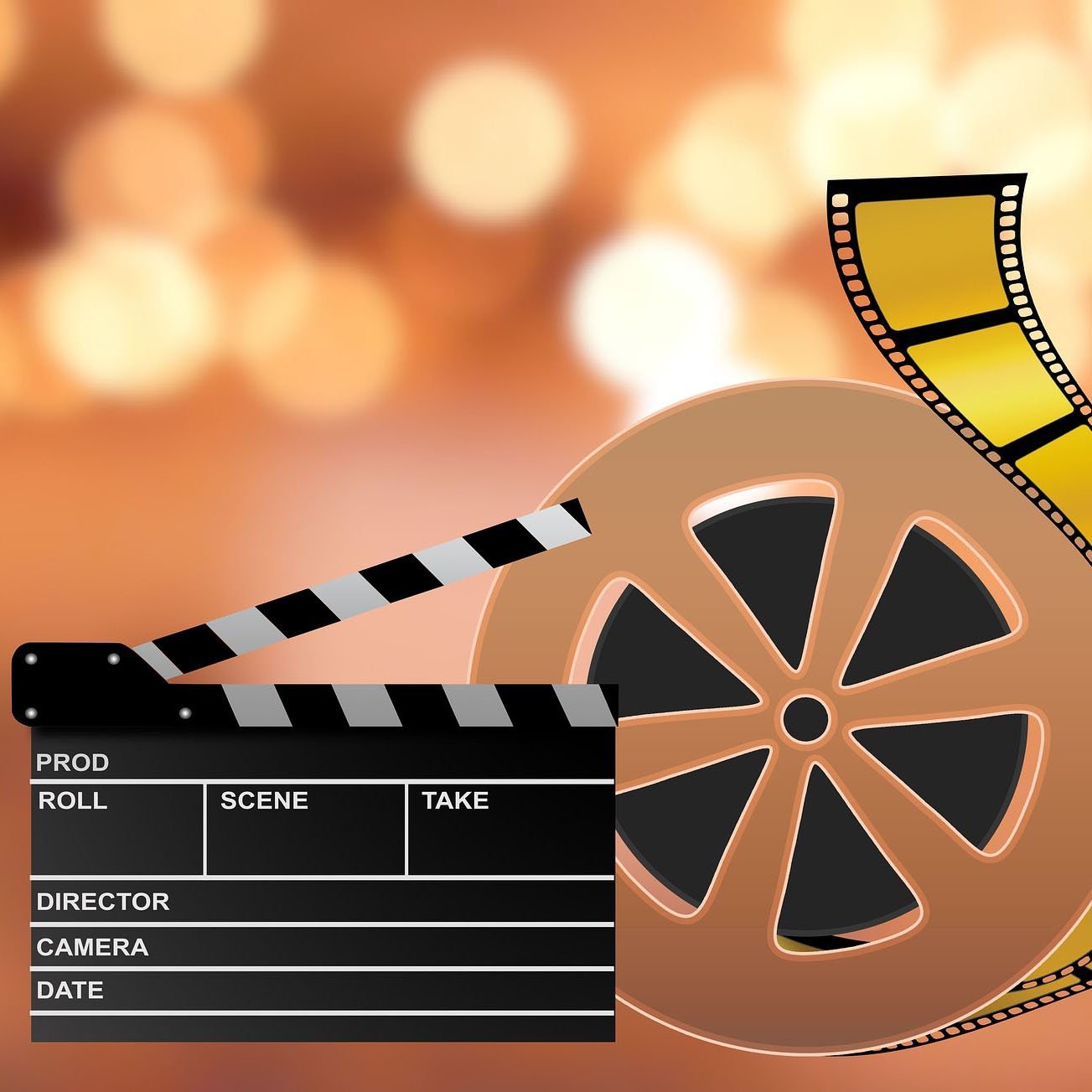 Posted on Friday, September 18, 2020 02:47 PM
A film company will be shooting portions of a movie in downtown Orangeville next week. The Town has been working with the production company, Cineflix, to permit the filming for an upcoming movie called Ice Wine Christmas.
Mill Street will be closed between Broadway and Armstrong/Little York Street from Friday, September 25 at 10 a.m. to Saturday, September 26 at 12 p.m. Some filming is scheduled for Thursday, September 24 on the north side of Broadway in the afternoon and then at Mill Square Park...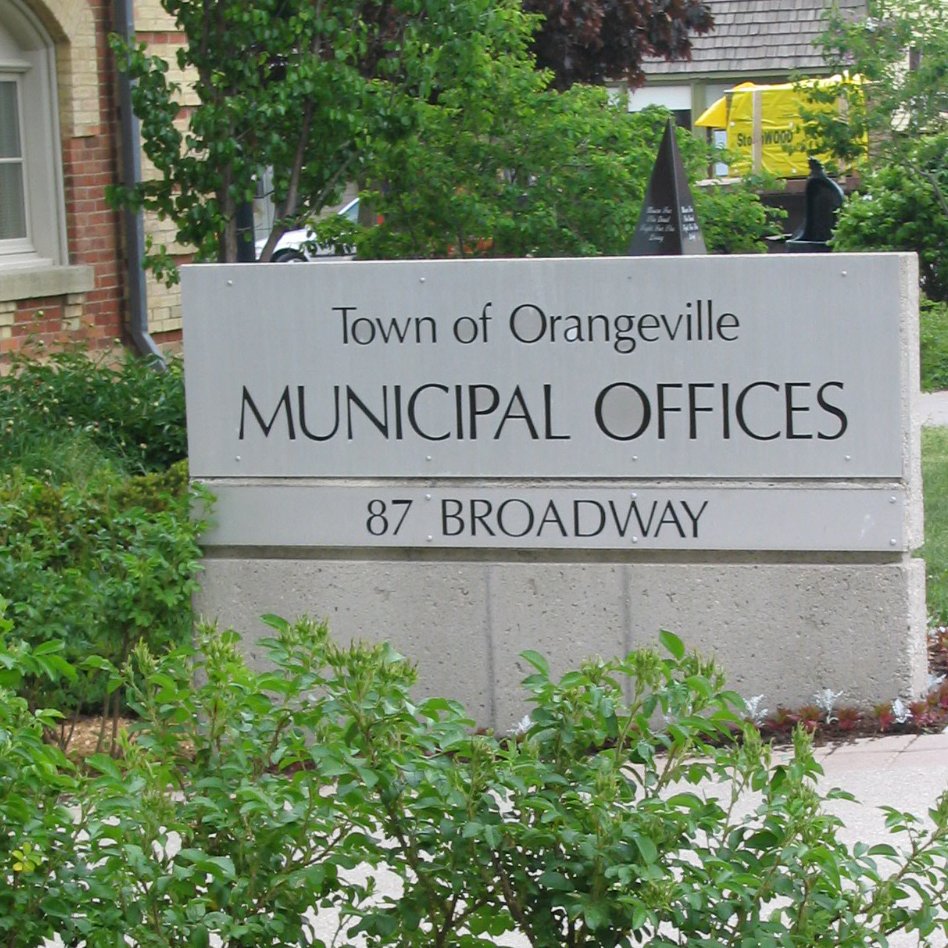 Posted on Thursday, September 17, 2020 03:45 PM
Take Notice that a Public Meeting will be held to provide the public with an opportunity to comment and provide input in relation to amending Pet Shop By-law 95-2005 to permit pet shops to only sell dogs, cats and rabbits that have been obtained from such organizations as municipal animal shelters, humane societies, and other animal shelters or rescue groups, on:
Monday, October 5, 2020 at 7 p.m. (Electronic Participation)
Public Meeting protocol during the COVID-19 Pandemic
Due to the efforts...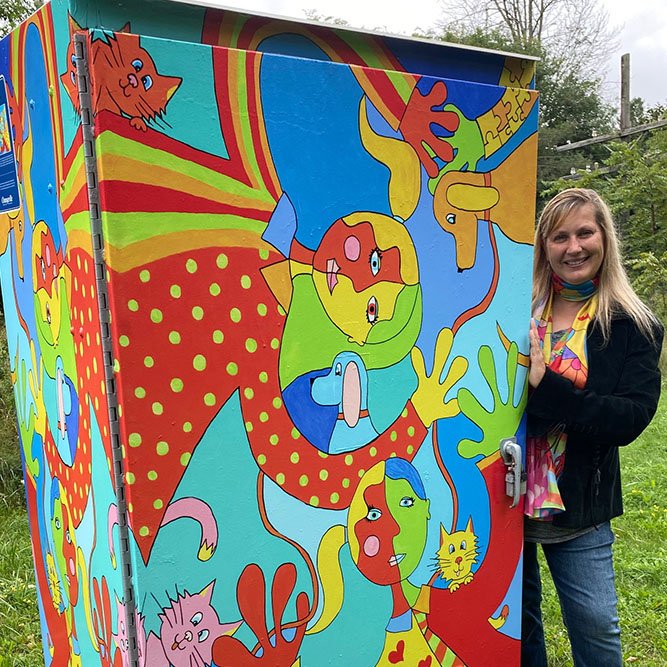 Posted on Monday, September 14, 2020 11:37 AM
Four new installations have been added to Orangeville's Utility Box Art Display Program. Selected by the Town's Cultural Plan Task Force, pieces created by local artists have transformed functional utility boxes into colourful works of art.
The Utility Box Art Display Program recognizes local artists, celebrates the Town's culture and history, and promotes Orangeville as an arts and culture hub for the region. The program launched in 2016 with three unique art installations in downtown Orangeville....