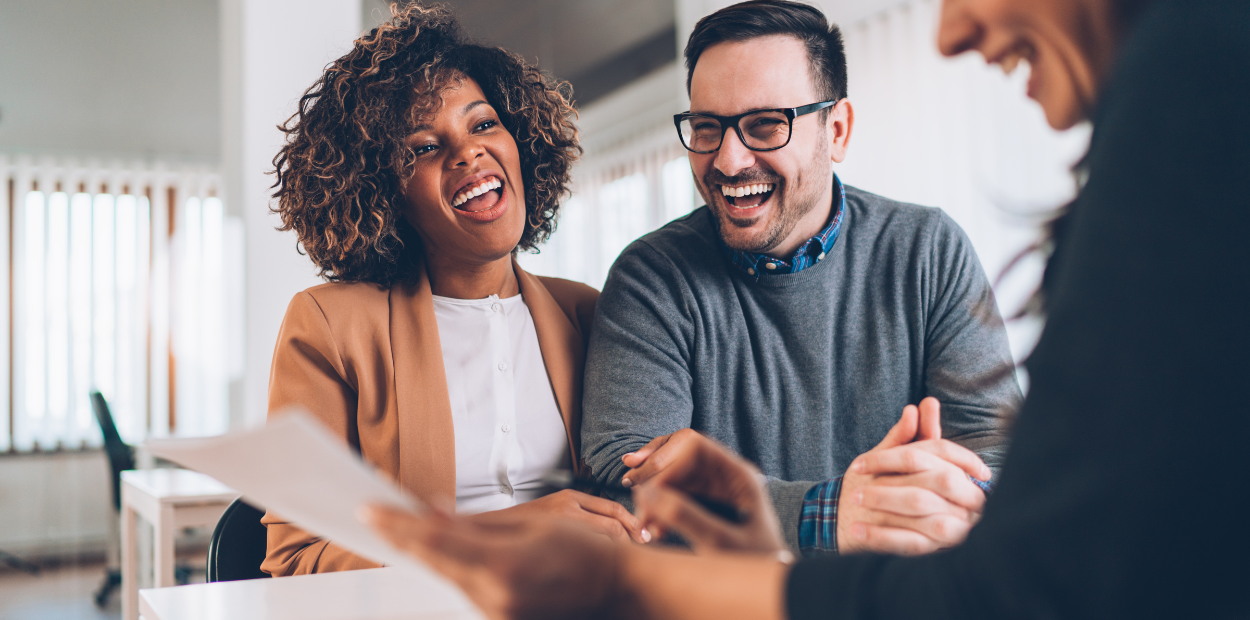 Posted on Wednesday, December 14, 2022 04:26 PM
The seven steps of the sales paradigm were first mentioned in a 1920s training book by The System Company entitled "How to Increase Your Sales". Over the past 100 years there have been many attempts to put a modern twist on selling, but the same seven-step selling process still applies today whether a business is selling a product or a service. These include:
Step 1: Prospecting
Any potential buyer can be considered a lead. Researching and qualifying the lead can help to determine which are...
Posted on Tuesday, December 06, 2022 03:36 PM
The Town of Orangeville is planting over 200 trees this fall, with the work being done by our approved contractor, M&S Architectural Ltd.
M&S Architectural Ltd. has been planting boulevard trees throughout the town of Orangeville since November 20. The firm has worked previously for the Municipality of Clarington, City of Orillia, and the Region of Peel.
Trees are planted later in the year due to weather conditions. Planting earlier in the summer provides a small window of time each day before...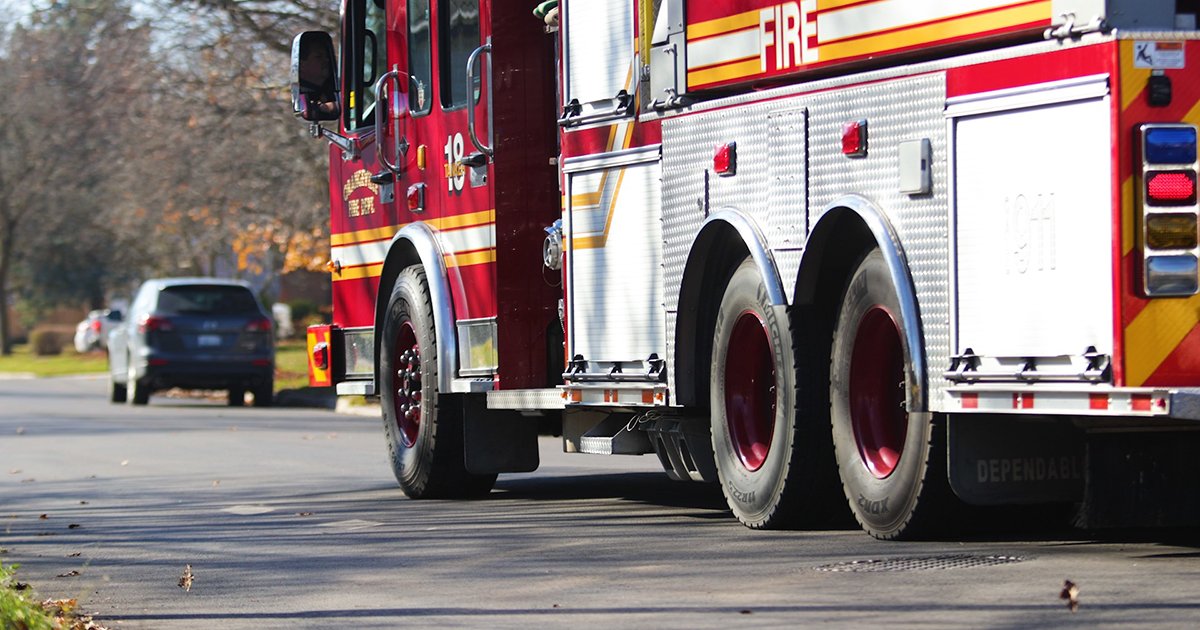 Posted on Tuesday, November 29, 2022 09:43 AM
Residents may have noticed bagged signs along many residential streets that currently allow parking on both sides. The signs are being installed as the Town of Orangeville prepares to implement the one-sided parking bylaw, which will limit parking to just one side on most streets in town.
The upcoming bylaw was passed by the previous term of council for many reasons, including providing easier access for emergency vehicles to pass through streets when responding to a call.
"One of the biggest benefits...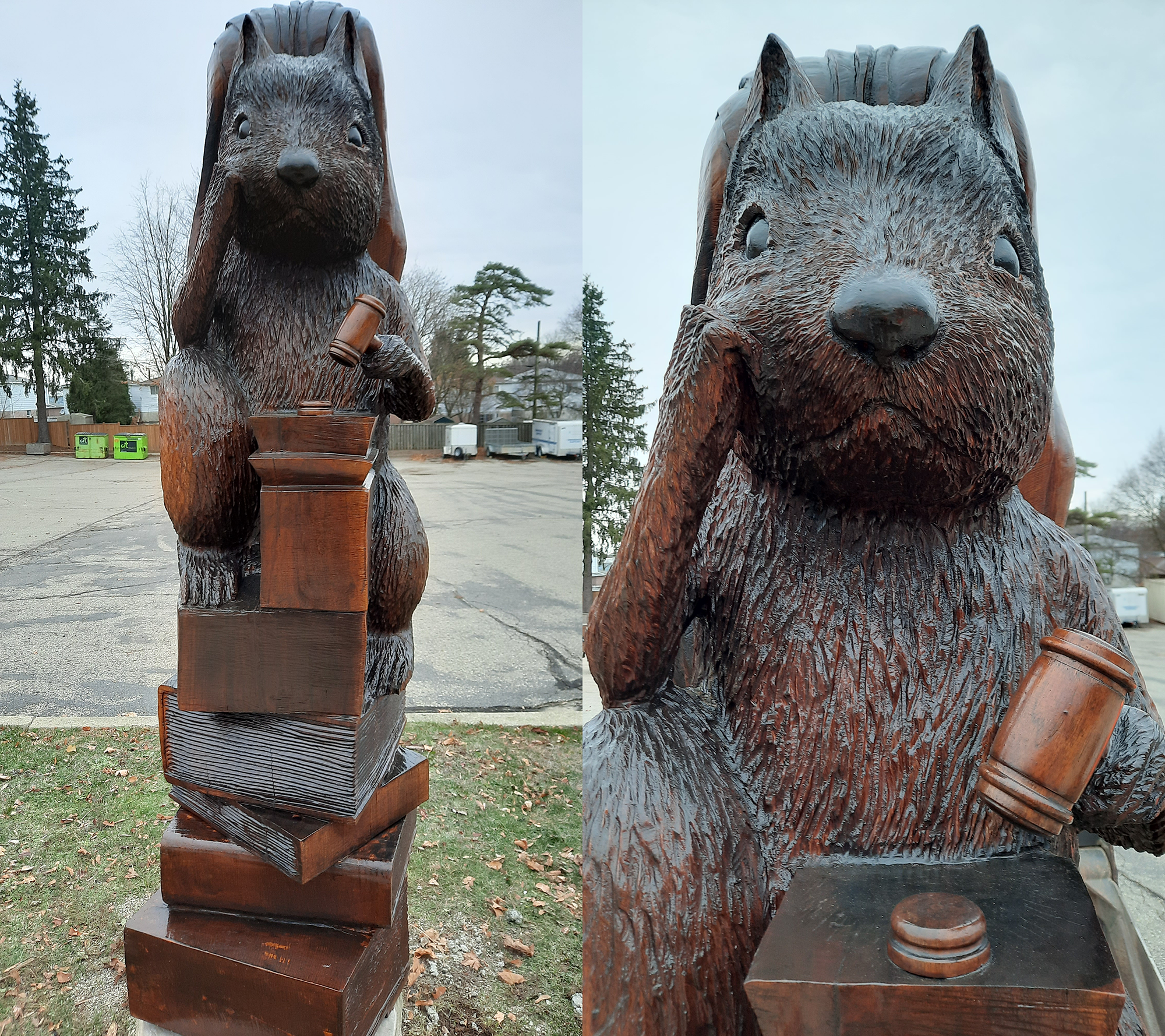 Posted on Monday, November 28, 2022 03:16 PM
The Town of Orangeville has unveiled a new tree sculpture as part of its unique collection of public art on display throughout the municipality.
Located on Elizabeth Street across from the Dufferin County Courthouse, Thinker Squirrel is captured deep in thought atop a collection of hefty books. Here, it appears as though the friendly critter is preparing to make an important decision.
Here are some quick facts about the sculpture:
• The sculpture is carved out of black walnut...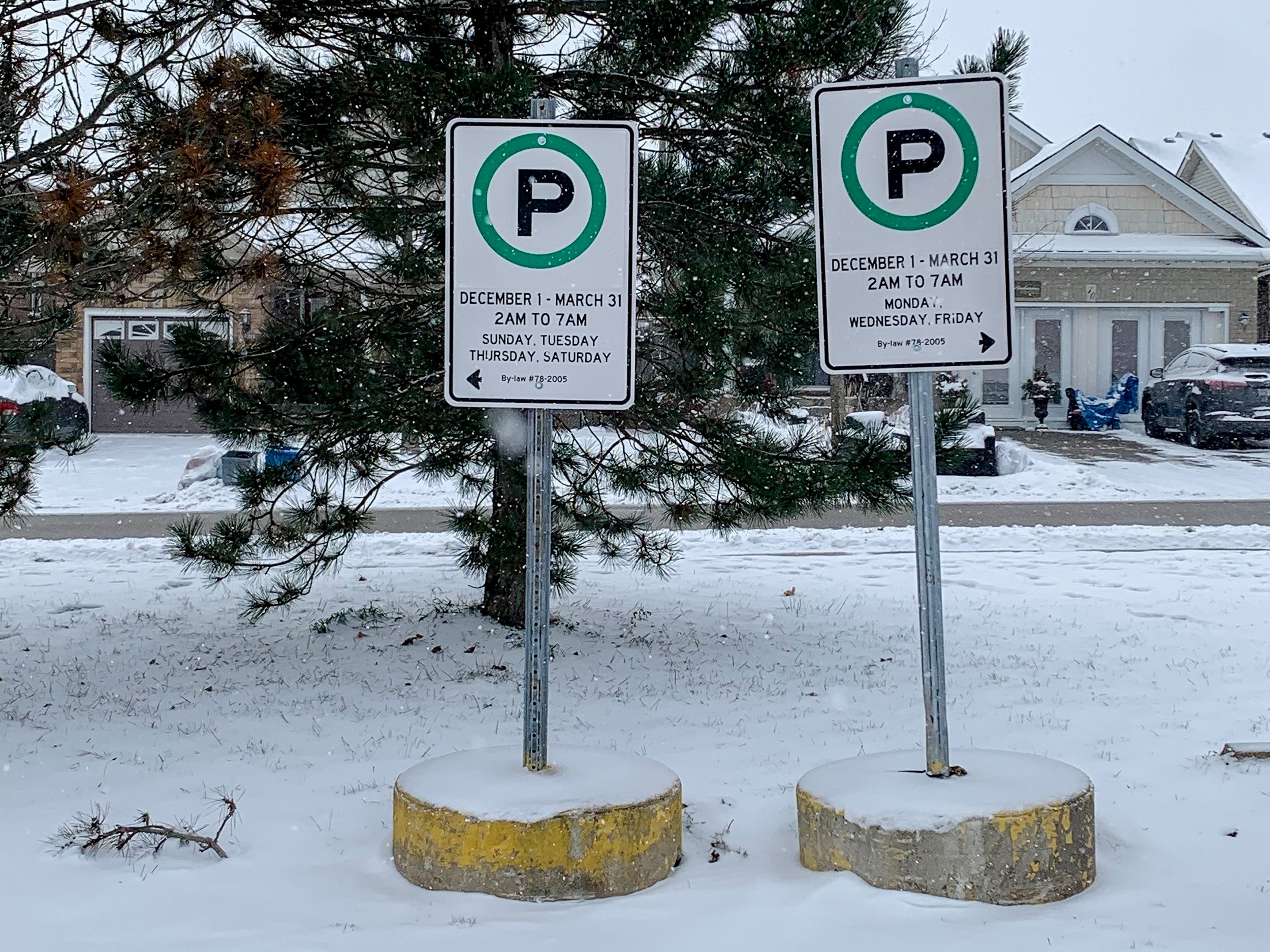 Posted on Friday, November 25, 2022 02:49 PM
The Town of Orangeville's winter parking regulations will come into effect at 2 a.m. on December 1, to ensure snow plows are able to maintain roadways throughout the winter season.
Parking on the road during the snowy months can pose problems for snowplows, resulting in streets remaining partially or completely unplowed.
Between December 1 and March 31, parking is prohibited from 2 a.m. until 7 a.m. daily on highways and streets within the Town, and on municipal property and parking lots, unless...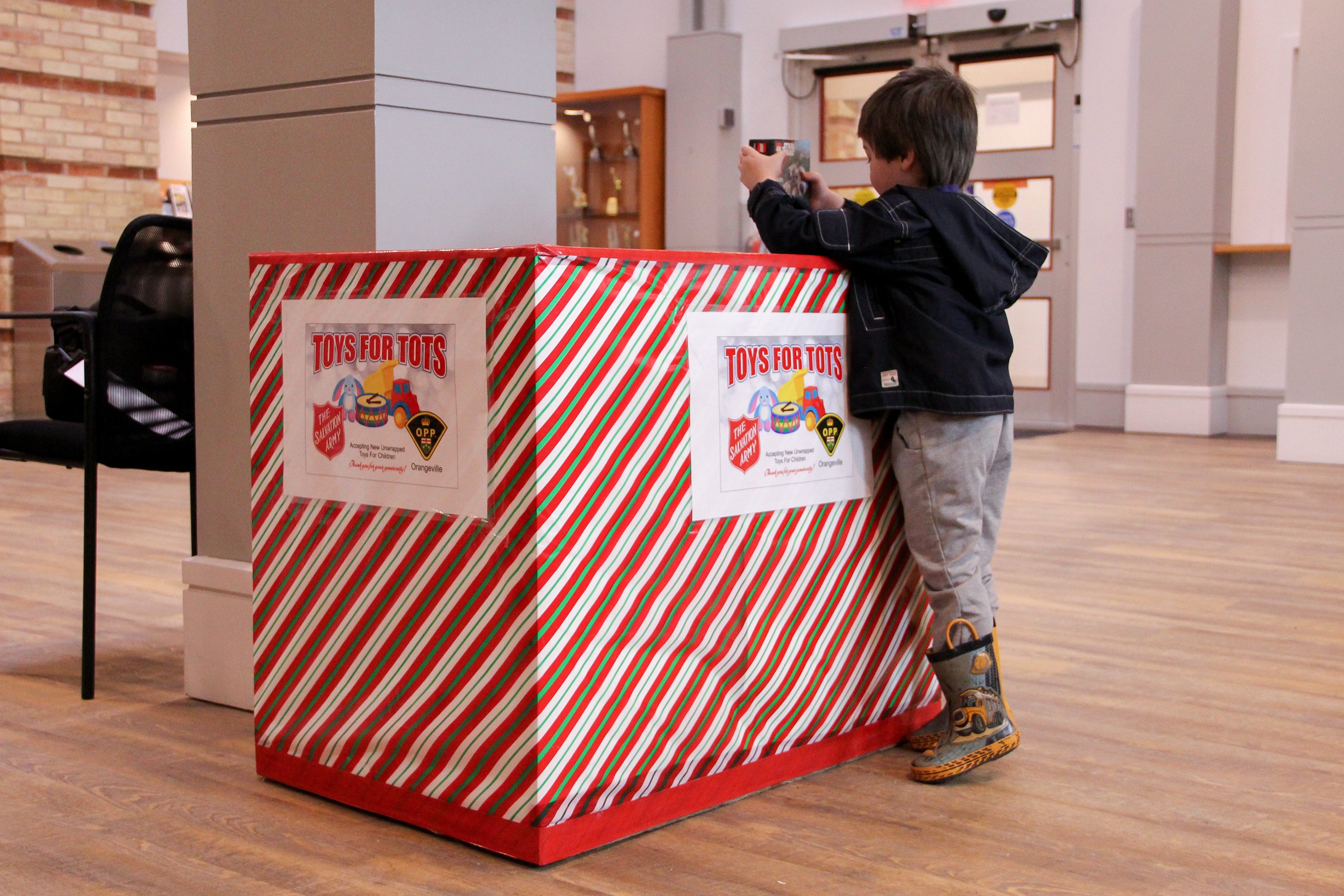 Posted on Friday, November 25, 2022 10:40 AM
The holidays can be a difficult time for many. The Town of Orangeville is pleased to announce we are serving as a donation location for Toys for Tots, the annual toy drive hosted by the Salvation Army New Hope Community Church.
Until December 9, drop off a new, unwrapped toy at Town Hall to help New Hope meet their goal of ensuring every family has a gift to give this holiday season.
"We have seen how hard the last few years have been on families and individuals in and around Orangeville, with more...
Posted on Wednesday, November 23, 2022 03:25 PM
The Government Finance Officers Association (GFOA) has recognized the Town of Orangeville for its 2022 Budget, including eight distinction awards. The award recognizes significant achievements in the Town's commitment to meet a high standard of government budgeting.
The Town is the first municipality in Canada to receive all eight distinctions at the same time.
"This award is an incredible example of the hard work of Town staff and council to create an intuitive, interactive budget that allows residents...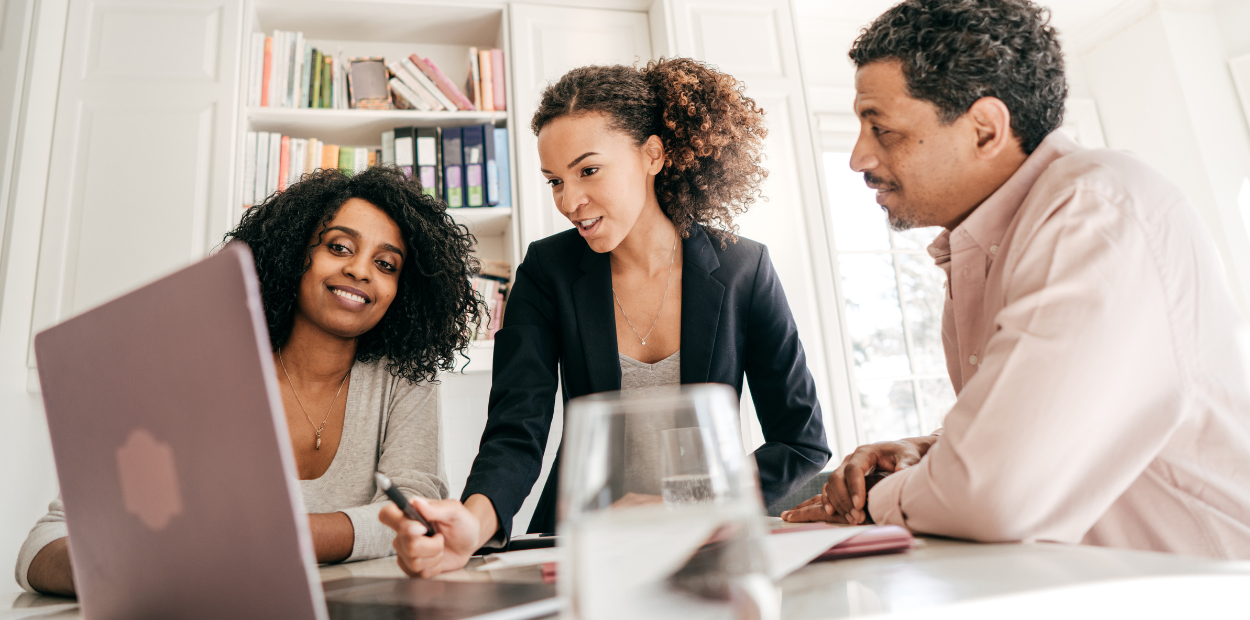 Posted on Thursday, November 17, 2022 09:01 AM
A marketing plan lays out the marketing and advertising strategies that a business intends to implement over a specific time period. It details how the business will reach the desired target market, and how the owner will convince those customers to purchase the products or services offered. Initiatives undertaken and targeted revenue goals should always be tied to the marketing plan in order to gauge the effectiveness of the activities and the return on investment. For most businesses, plans are...
Posted on Tuesday, November 08, 2022 12:26 PM
The Town of Orangeville's council meetings are set to resume on November 21, where the council-elect will be officially sworn into their new roles.
As part of this inaugural meeting, Mayor Elect Lisa Post, Deputy Mayor Elect Todd Taylor, and Councillors Elect Joe Andrews, Andy Macintosh, Tess Prendergast, Debbie Sherwood, and Rick Stevens, will be sworn in, beginning their four-years of service to the residents of Orangeville.
The meeting will be held at the Orangeville Opera House and members of...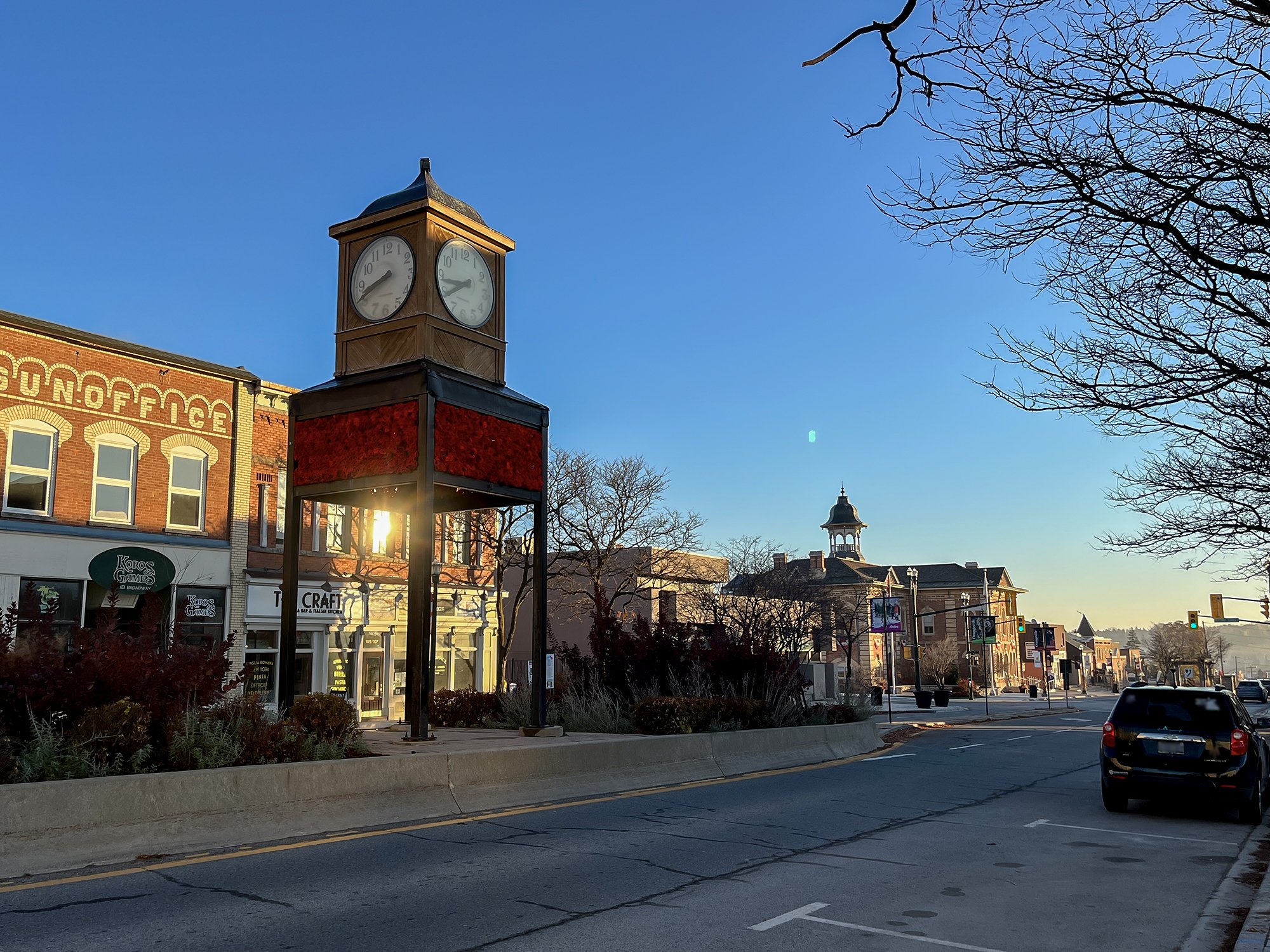 Posted on Wednesday, November 02, 2022 03:53 PM
On Friday, November 11, the Royal Canadian Legion Branch 233 will host its annual Remembrance Day Ceremony at Alexandra Park. Orangeville schools and residents are invited to attend the ceremony, which will be publicly held for the first time since 2019.
This year, the annual parade from the Legion will resume. The parade will begin down Broadway at 10:30 a.m. from the Legion. A rolling road closure will be implemented for the parade.
The ceremony is set to begin at Alexandra Park at 10:40...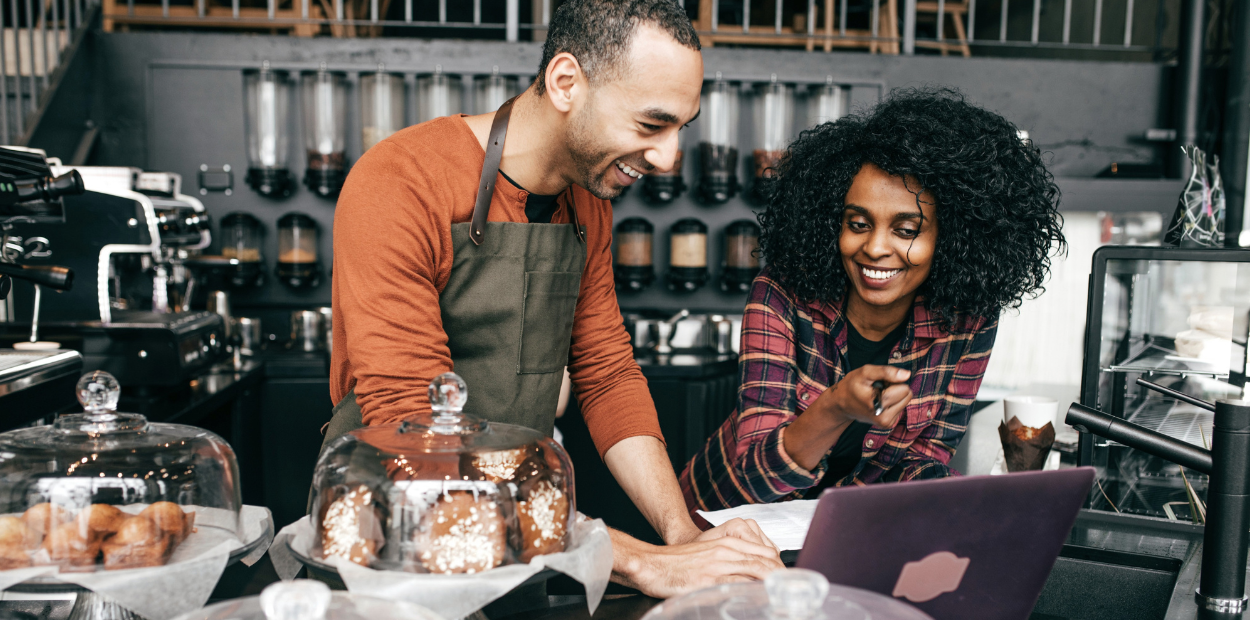 Posted on Tuesday, November 01, 2022 01:16 PM
Whether you are producing a product or delivering a service, it is important to have a pricing strategy that is both competitive and profitable. How much your customers are willing to pay for your product or service depends on the quality that you offer, the prices charged by your competitors, the uniqueness of your product, and how passionate your customers are about obtaining your specific offering.
The price you charge can make the difference between a profitable or unprofitable business. When...
Posted on Monday, October 31, 2022 04:43 PM
A small area on Broadway will be affected this week as filming continues on the production of the Popularity Papers.
Between November 2 to 4, additional traffic can be anticipated while the film crew delivers sets and equipment. The filming is set to take place in the Opera House from 7 a.m. to 9 p.m. on November 3 and 4.
Here's what to expect on filming days:
• OPP will be on site to provide traffic control as well as to manage any intermittent stoppages that could be required.
• Approximately 24...