Posted on Monday, May 08, 2023 03:25 PM
The Town of Orangeville's Access Orangeville Committee is accepting nominations for the 2023 Accessibility Champion Awards.
These awards recognize individuals, local businesses, or a community group who has demonstrated a passion for making the community more accessible by continually going above and beyond to achieve this goal.
"Creating an accessible community takes numerous people to actively work towards implementing changes that are more inclusive for everyone," said Councillor Rick Stevens,...
Posted on Friday, May 05, 2023 03:13 PM
Keeping our community beautiful is a year-round task, but the spring presents a great opportunity to start fresh by cleaning up the community around us. With that in mind, the Town of Orangeville is inviting residents to come together in celebration of the fourth annual Provincial Day of Action on Litter by working together to clean our community.
On May 9, 2023, the Town and the Province of Ontario encourage those living and working in Ontario to help raise awareness of the impacts of litter on...
Posted on Tuesday, May 02, 2023 10:34 AM
Residents encouraged to take steps to prepare for emergencies
May 7 to 13 is Emergency Preparedness Week, and the Town of Orangeville and Dufferin County are emphasizing the importance of planning and preparing for emergencies through a joint campaign.
"When an emergency strikes, having an action plan and the right tools can help keep your family and your home safer," said Orangeville Mayor Lisa Post. "This Emergency Preparedness Week, I encourage you to take the time to help your family...
Posted on Friday, April 28, 2023 02:02 PM
The Town of Orangeville will be working on the final touches to wrap up the Broadway Bricks project throughout the month of May.
From May 1 until approximately May 22, staff will proceed with the remaining work on the project, which includes a post-winter cleanup, the installation of the water station, electrical outlets, and bike racks throughout the downtown core.
Work will be carried out on weekdays only and will not have an impact on vehicle or pedestrian traffic.
For more information on the...
Posted on Thursday, April 20, 2023 04:37 PM
April 20, 2023 – 5 p.m.
The source of the watermain break has been isolated and most homes and businesses will now have normal water services restored expect the surrounding area of Townline and Broadway.
For the ones still out, it will be a minimum of 6 hours without any water services.
If homes or businesses continue to have any discoloured water, they should run water until it clears. If they have concerns, they can report it to the Town of Orangeville's after-hours dispatch at 519-941-0440 and...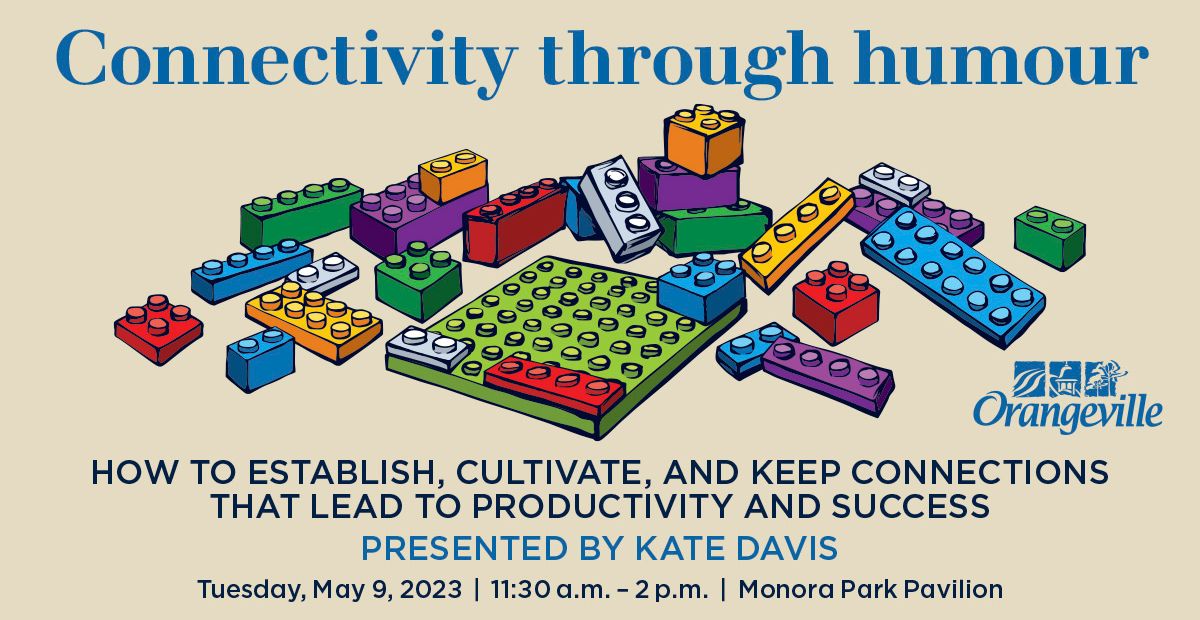 Posted on Thursday, April 20, 2023 10:16 AM
In our ever-changing environment, staying connected is more important than ever. Whether it's a small business owner connecting with their customers and suppliers, interdepartmental staff communication, or colleagues connecting with other colleagues, good communication and rapport are fundamental to the development of strong business relationships and success. Building these positive connections contributes to increased creativity, quick resolutions, and a deeper understanding amongst all staff...
Posted on Wednesday, April 19, 2023 12:02 PM
It is with mixed emotions that the Town of Orangeville announces that Ed Brennan, the current Chief Administrative Officer (CAO) has decided to step aside from the role to allow the Town to hire a permanent, full-time CAO.
Mr. Brennan was first hired in December 2008 as Manager, Facilities. He became Director, Parks and Recreation in 2013 before moving to the CAO position, first as acting and then interim CAO beginning in 2015 and permanently hired in the role in 2016.
Currently, the role is...
Posted on Monday, April 17, 2023 03:36 PM
With the warmer weather's arrival, the Town of Orangeville's Parks and Public Works teams have begun work on the Town's spring maintenance programs, addressing issues that arise as the temperatures shift with the season.
Some of these processes can take months to complete, while others take just a few weeks. The Town recognizes these issues are important to its residents and has provided information on how spring maintenance issues are addressed.
Several steps are included in the Town's spring...
Posted on Monday, April 17, 2023 11:50 AM
April is Earth Month, and with that brings the opportunity to celebrate the planet and learn about ways to lessen the impact of climate change.
On April 22, the world will recognize Earth Day, and leading up to that date are several local events to educate, create fun around environmental initiatives, and give residents the opportunity to admire the many things that make our planet beautiful.
The Town of Orangeville has undertaken numerous commitments to help create a more sustainable community...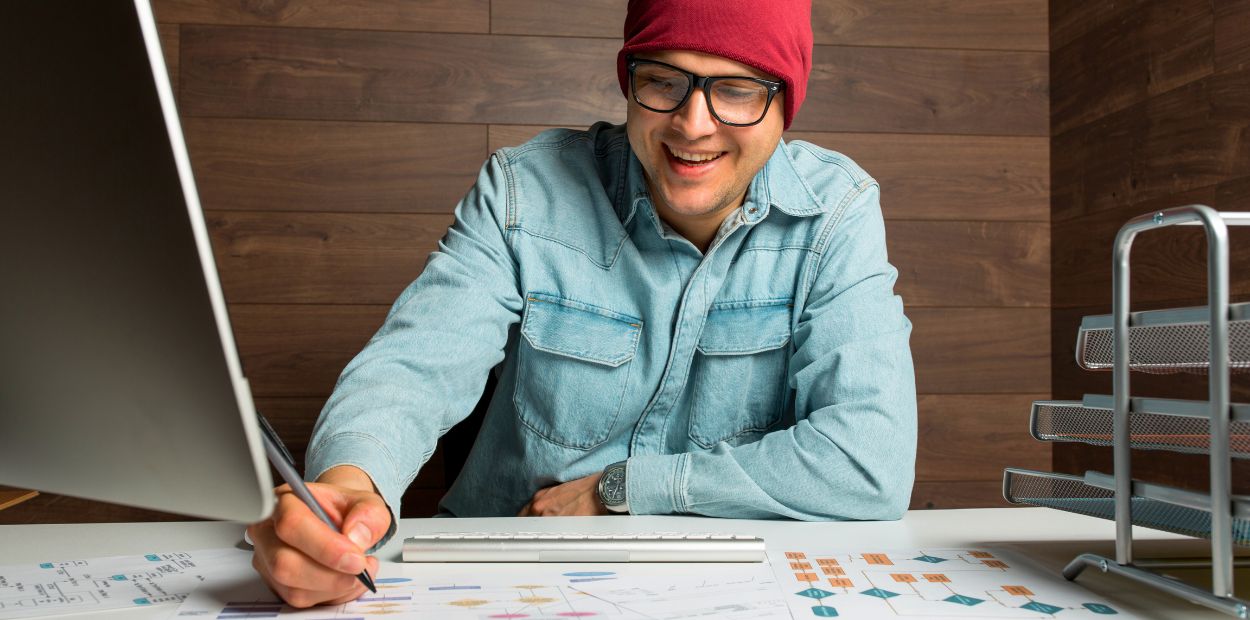 Posted on Wednesday, April 05, 2023 04:29 PM
Once an entrepreneur has generated and researched a business idea and is ready to get started, three basic options are available - build the business from scratch, buy an existing business, or purchase a franchise. There are pros and cons for each, and the best choice will depend on the business owner's goals, the resources available and the variety of opportunities that exist in the local community. Although no one alternative will provide guaranteed success, when each of these options is...
Posted on Wednesday, April 05, 2023 08:33 AM
The Town of Orangeville has remained committed to creating a brand-new aquatics experience for the community to enjoy and is continuing to work diligently to complete the reconstruction of the leisure and lap pools at Alder Recreation Centre.
Unfortunately, throughout the project there have been numerous delays and challenges that have arisen. Despite these challenges, the Town is now moving into the final stages of construction. See video update on the construction here.
"As with any project, you...
Posted on Monday, April 03, 2023 04:02 PM
Town offices, including Town Hall, will be closed on Friday, April 7 and Monday, April 10. All Town offices are closed on weekends. Office hours will resume at 8:30 a.m. on Tuesday, April 11.
Here some additional closures to keep in mind:
Alder Recreation Centre/Tony Rose
Friday, April 7 - CLOSED
Saturday, April 8 - Open
Sunday, April 9 - CLOSED
Monday, April 10 - Open
Orangeville Public Library
Friday, April 7 - CLOSED - Both locations
Saturday, April 8 - Open: Alder Only - 9 a.m. to 5 p.m.
Sunday,...