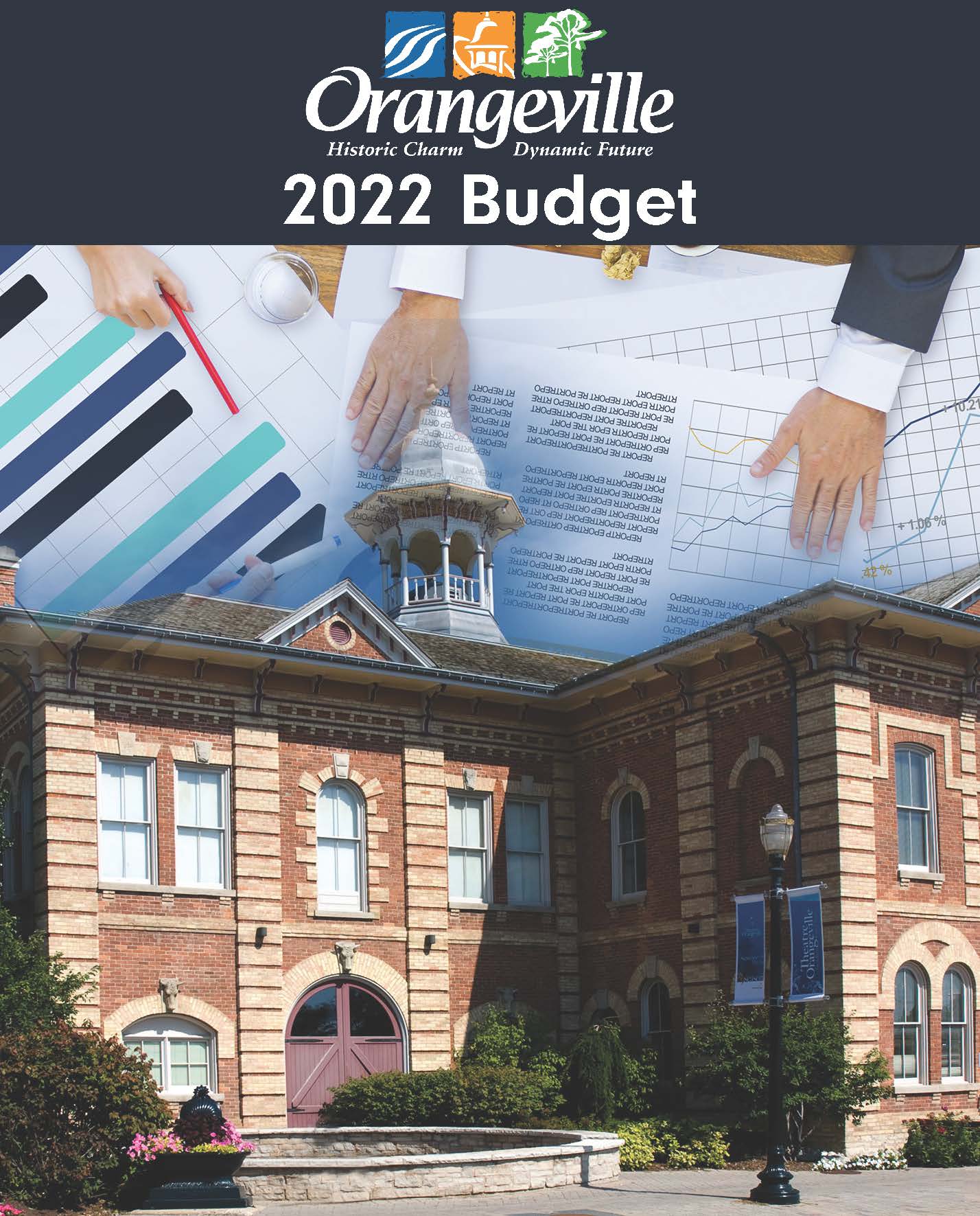 Posted on Wednesday, December 15, 2021 01:17 PM
The 2022 Town of Orangeville budget limits the tax levy impact while maintaining desirable service levels and capital infrastructure commitments. Following budget meetings on December 13 and 14, Orangeville Council passed a consolidated budget with a net levy increase of 0.83 percent (or $310,952) from 2021.
Each year, Council and municipal staff work to balance the cost of providing Town services with existing resources. The consolidated budget of approximately $70 million requires $37.7 million...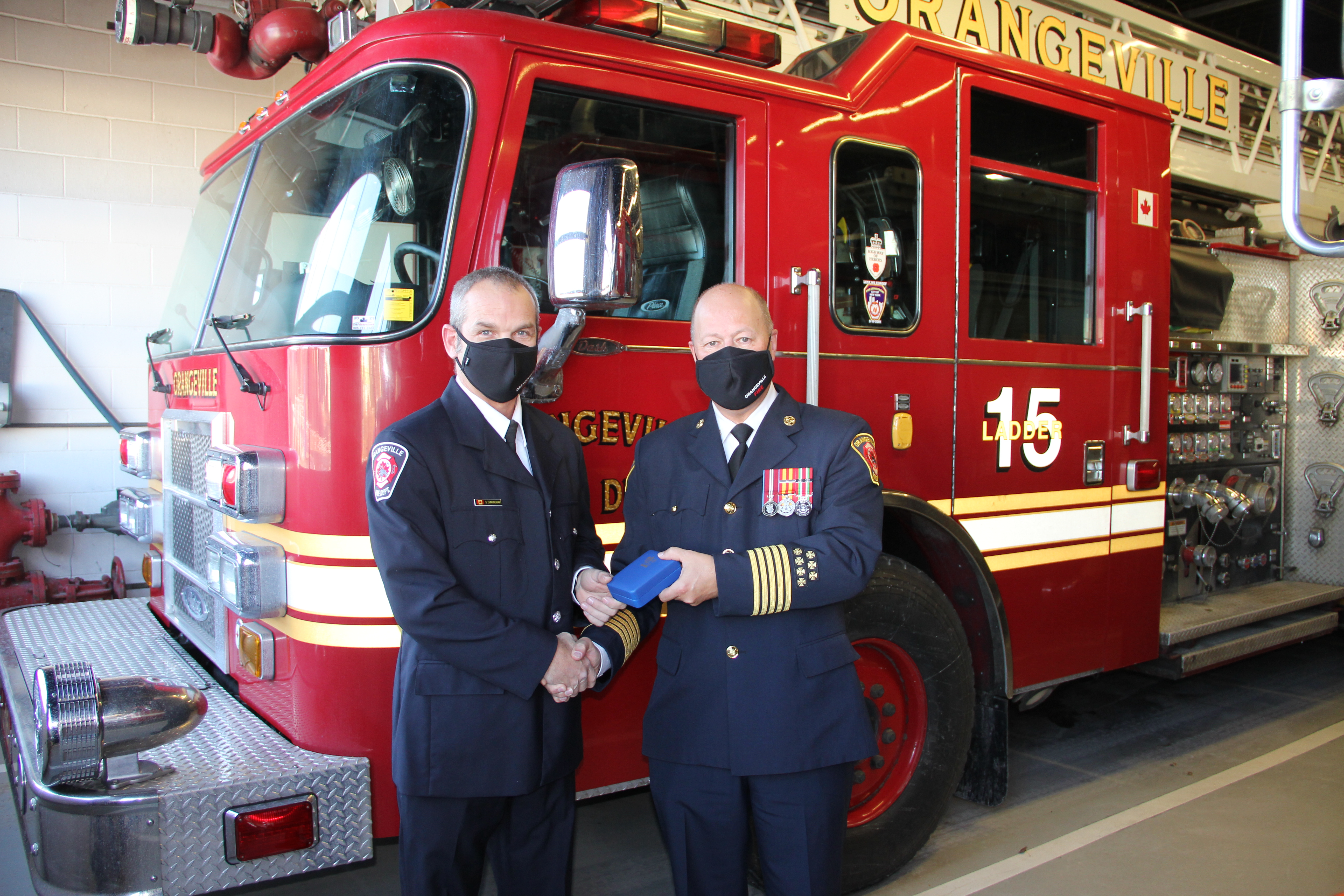 Posted on Tuesday, December 14, 2021 04:22 PM
Six members of the Orangeville Fire Service have received awards for long and exemplary service to our community. Orangeville Fire Chief Ronald Morden and Deputy Chief Mike Richardson attended the December 6 ceremony to congratulate the firefighters for their contribution to fire prevention, safety, and suppression.
"Our firefighters are committed to serving and protecting our community," Chief Morden said. "Some members spend years as volunteers before joining our fire service as full-time firefighters....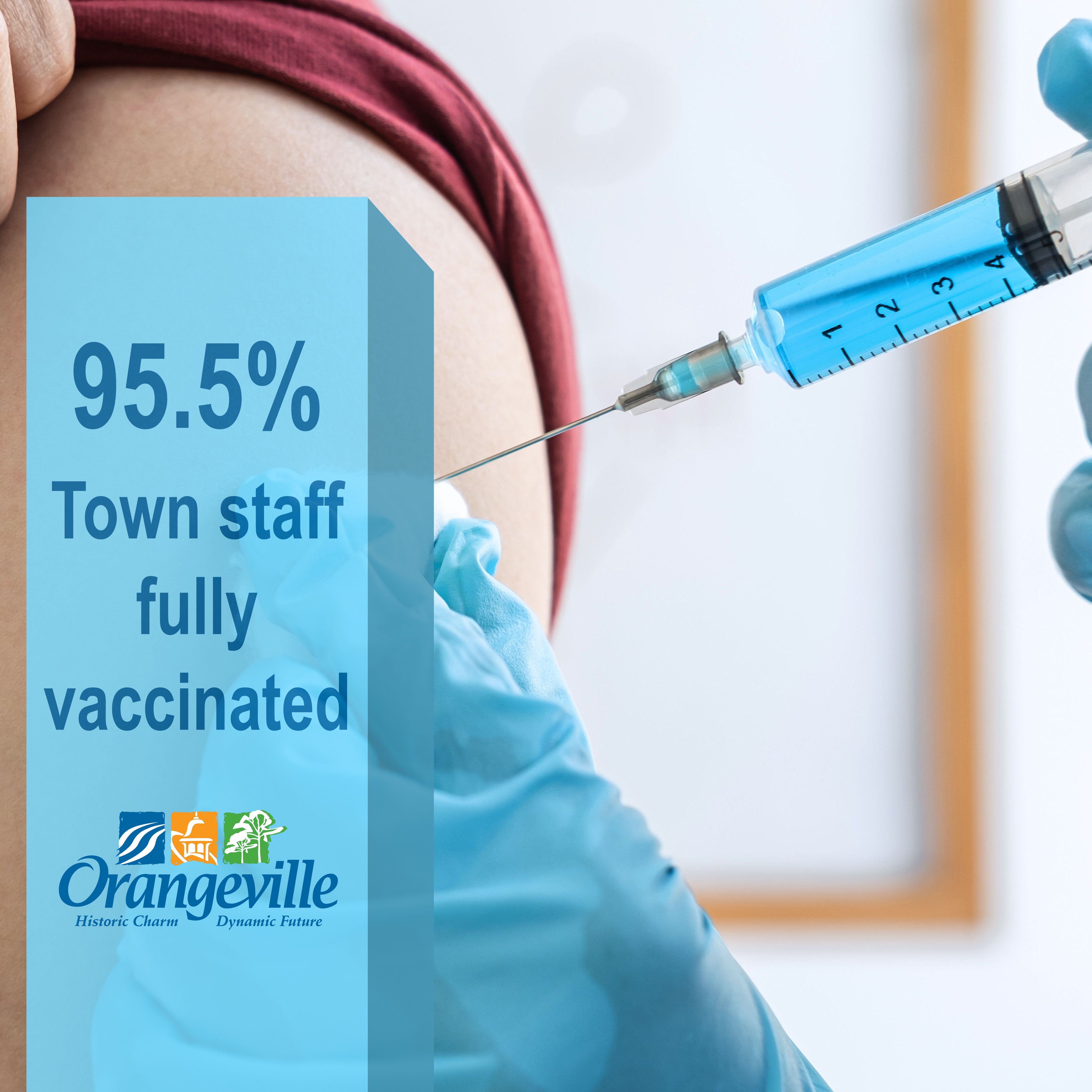 Posted on Tuesday, December 07, 2021 11:42 AM
The Town of Orangeville announced the implementation of a COVID-19 mandatory vaccination policy in October, in an effort to protect the community, to provide a safe working environment, and to be consistent with public health advice. The policy requires all Town employees to be fully vaccinated, unless there is a valid exemption by December 31, 2021.
All active Town of Orangeville employees have provided their vaccination status to the Town as part of the mandatory vaccination...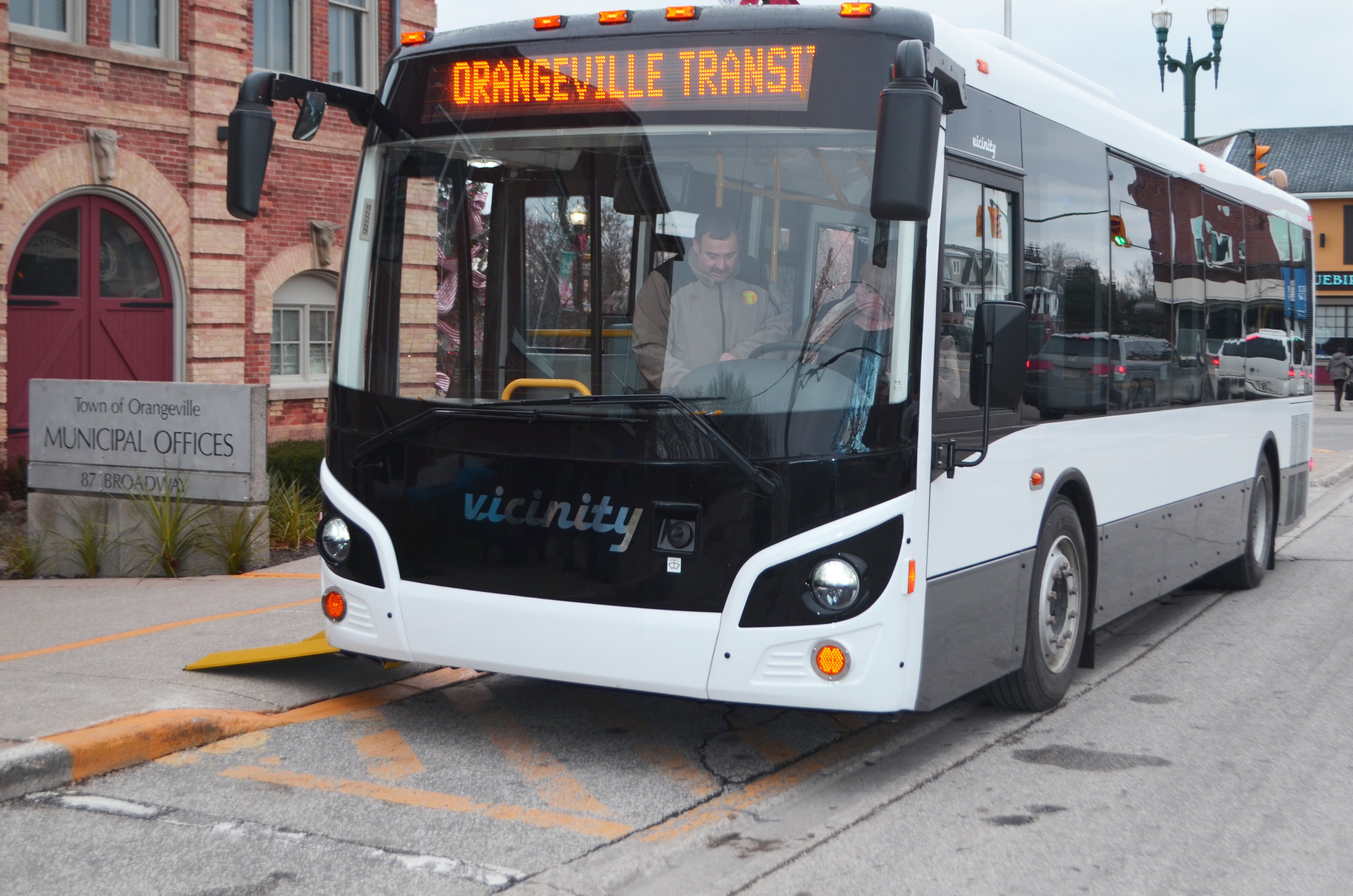 Posted on Tuesday, November 30, 2021 01:19 PM
Orangeville Transit is celebrating 30 years of serving town residents and visitors! Founded on December 2, 1991, Orangeville Transit's original fleet consisted of two accessible minibuses, making the first transit system fully accessible from its inception.
Former Mayor Mary Rose remembers the launch of Orangeville Transit 30 years ago. "The Town was growing and young mothers, as well as school children and seniors, needed to get around. People were expressing a need to get to services such as medical...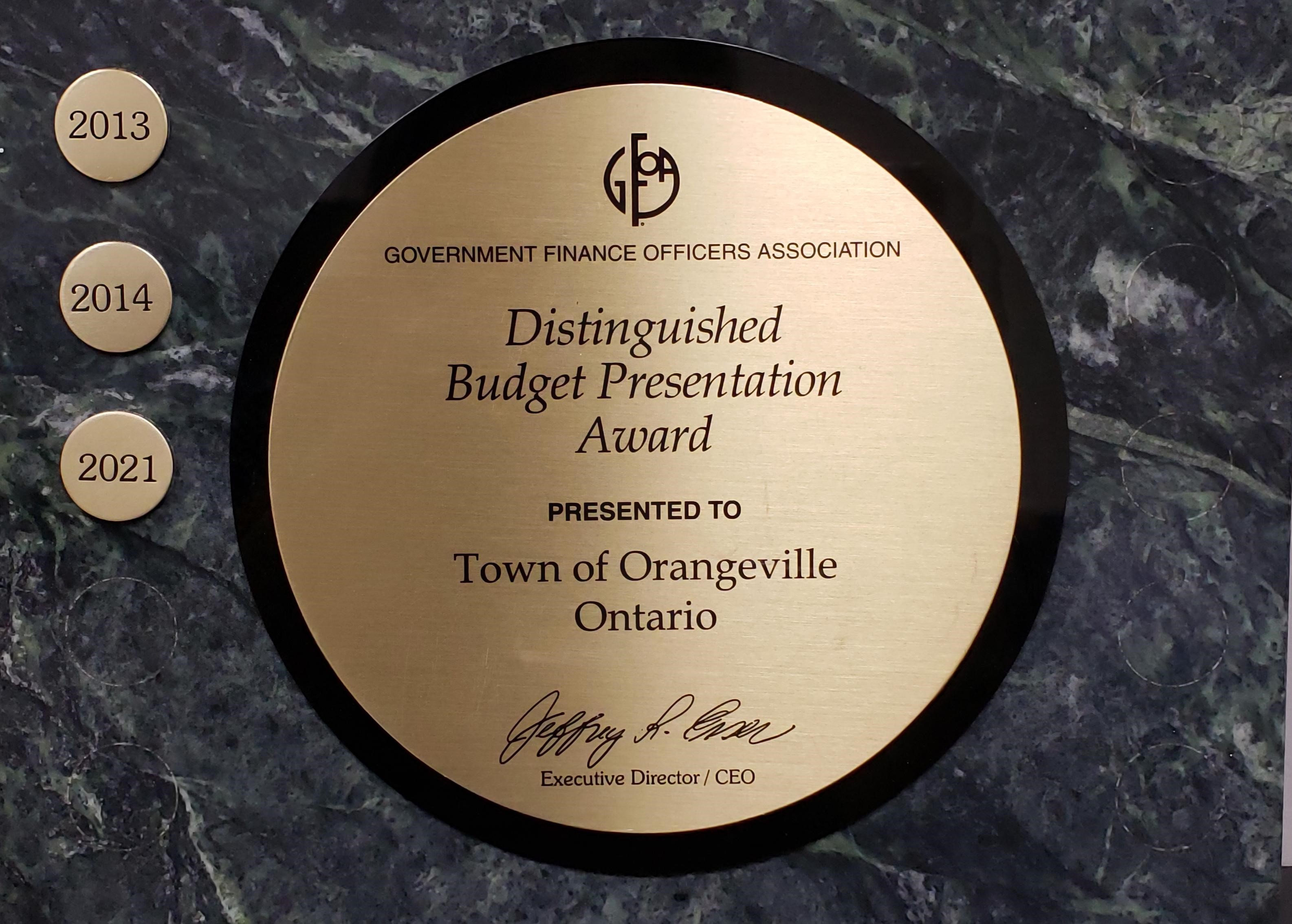 Posted on Tuesday, November 30, 2021 12:15 PM
Orangeville's budget presentation has received some wide-scale recognition and an award.
The Government Finance Officers Association of the United States and Canada (GFOA) has presented the Distinguished Budget Presentation Award to the Town of Orangeville for its 2021 budget.
The Government Finance Officers Association is a non-profit professional association serving more than 17,800 government finance professionals throughout North America. The GFOA's Distinguished Budget Presentation Awards Program...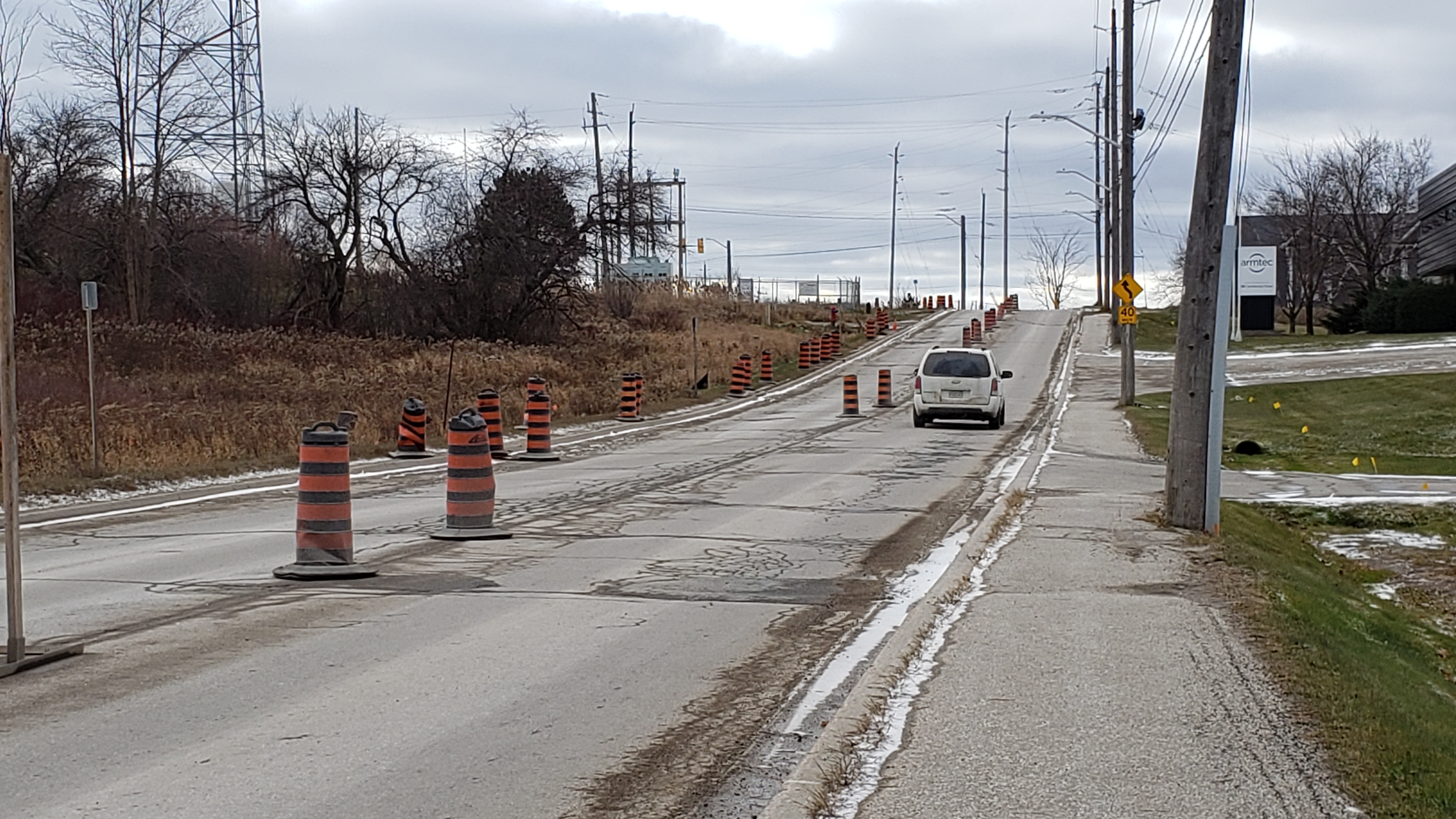 Posted on Saturday, November 27, 2021 03:17 PM
Watermain work is continuing on Centennial Road between Tideman Drive and Commerce Road. Centennial Road will be reduced to a single lane in this area, from November 29 to December 22, to help the contractor complete the work safely and efficiently.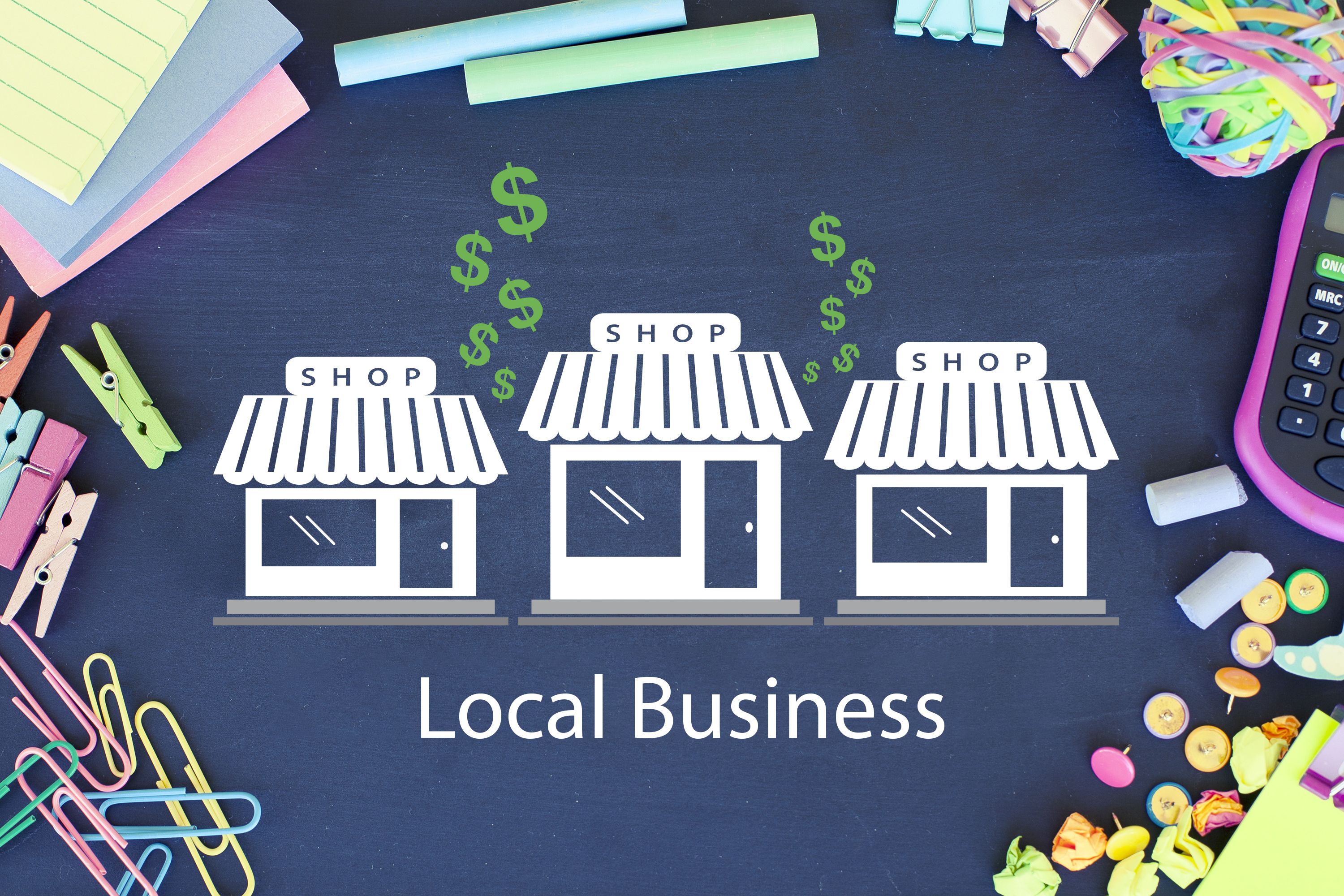 Posted on Wednesday, November 24, 2021 01:26 PM
Now, more than ever, Canadians are adopting a shop local mindset. According to the Retail Council of Canada (RDD) annual shopping survey for 2021, which includes input from over 2,500 Canadians about their plans this year, nearly two-thirds of people intend to shop earlier, and half say they will shop local. The global pandemic shone a light on the resiliency and remarkable adaptability of small business owners and reinforced how vital these operators are to the vibrancy of our local communities.
The...
Posted on Wednesday, November 24, 2021 10:18 AM
Public Notice: the section of the Mill Creek Trail system that runs on the south side of Broadway, east of C Line to Diane Drive, will be temporarily closed today (Nov. 24) for repair work.
Posted on Thursday, November 18, 2021 09:12 AM
311 call service coming to area – Council received and approved correspondence to support the Town of Caledon's application for 311 Call Service. This support and approval was given on the understanding that residents of Orangeville who dial 311 and are connected to the Town of Caledon are provided the option of being transferred to the Town of Orangeville.
Amendments considered for election signs by-law – A statutory public meeting was held to consider various amendments to the election signs by-law....
Posted on Thursday, November 18, 2021 09:10 AM
Tourism branding project – Council received and approved a report regarding the Tourism Brand Project. The new tourism brand and associated guidelines developed for Orangeville by Aubs & Mugg Inc. will be adopted, trademarked, and utilized to promote Orangeville as a tourism destination.
Ontario Municipal Commuter Cycling (OMCC) Program – The Province and the Town of Orangeville entered the Ontario Municipal Commuter Cycling ("OMCC") Program Transfer Payment Agreement on March 18, 2018. The funding...
Posted on Thursday, November 18, 2021 09:08 AM
Orangeville Community Art Mosaic – Mayor Sandy Brown announced the unveiling earlier in the day of the Orangeville Community Art Mosaic. Located in Town Hall, the 500 tiles depict Orangeville scenes.
Integrity Commissioner, Council Training Session – Charles Harnick, ADR Chambers, Integrity Commissioner provided information to Council on the function and role of the Integrity Commissioner. Mr. Harnick also provided training with respect to the Code of Conduct and answered questions from Council.
Posted on Thursday, November 18, 2021 09:07 AM
Kin Club Charity Road Toll event – Council passed a by-law to permit the Kin Club of Orangeville to hold a road toll fundraising event at the intersections of Third Street and Fourth Avenue on October 23, 2021 or on any other alternate date in 2021 as approved by a designated staff member in Infrastructure Services.
Council remuneration – Council received a report on Council remuneration and approved a continuation of an annual cost of living adjustment equivalent to that which Town staff receive....