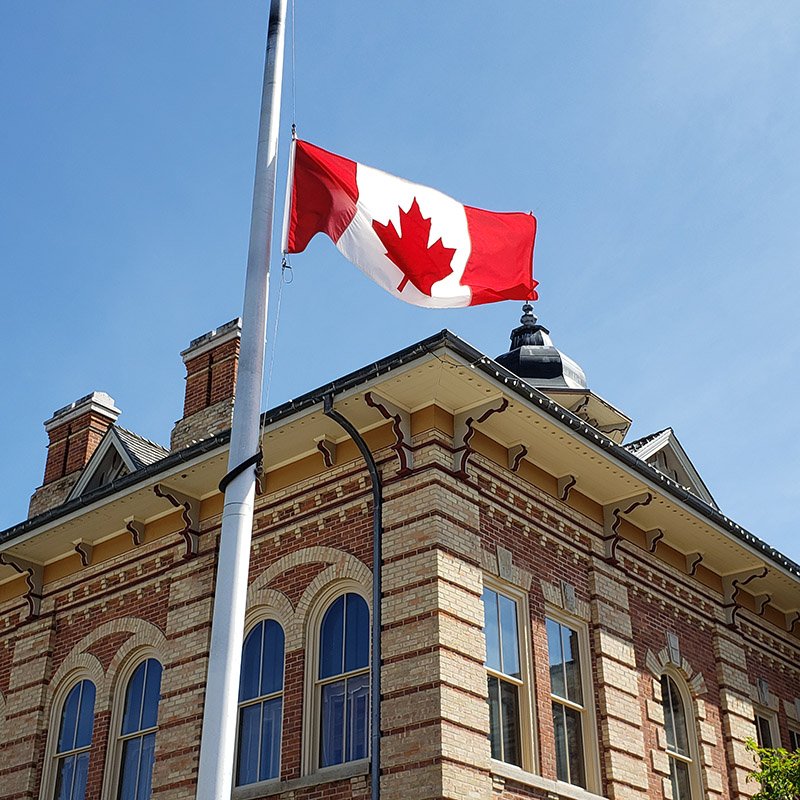 Posted on Wednesday, June 09, 2021 01:55 PM
The Town of Orangeville will keep flags lowered at municipal buildings until noon on Friday, June 11, as a sign of collective mourning for family members targeted and killed in London, Ontario.
Salman Afzaal, 46, his wife Madiha Salman, 44, their daughter Yumna Afzaal, 15, and Salman Afzaal's mother Talat Afzaal, 74, were killed after a truck struck them while they took an evening walk.Police are calling the hit-and-run incident a hate-motivated attack. They are said to have...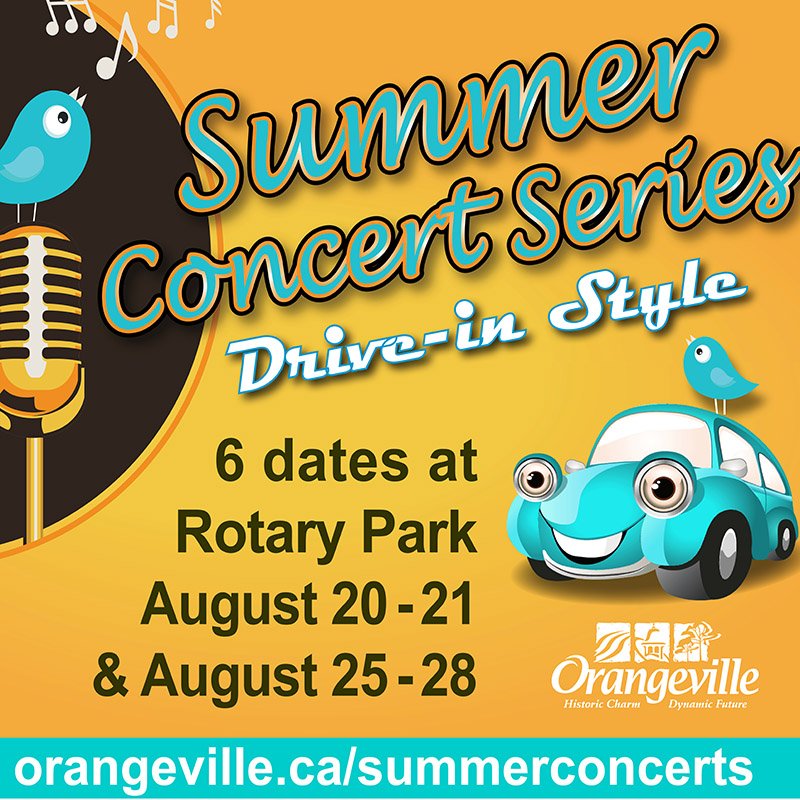 Posted on Tuesday, June 01, 2021 05:46 PM
The Town of Orangeville will be offering the second Drive-in Summer Concert Series in August, with tickets going on sale June 8. Orangeville Council approved the 2021 event as part of the annual operating budget. An exciting line-up of concerts is planned for the end of August. Performances are set for August 20-21 and 25-28 through advance online ticket sales with MyFM 101.5 as the media sponsor. The drive-in concerts will be on stage in the parking lot at Rotary Park, with a limited...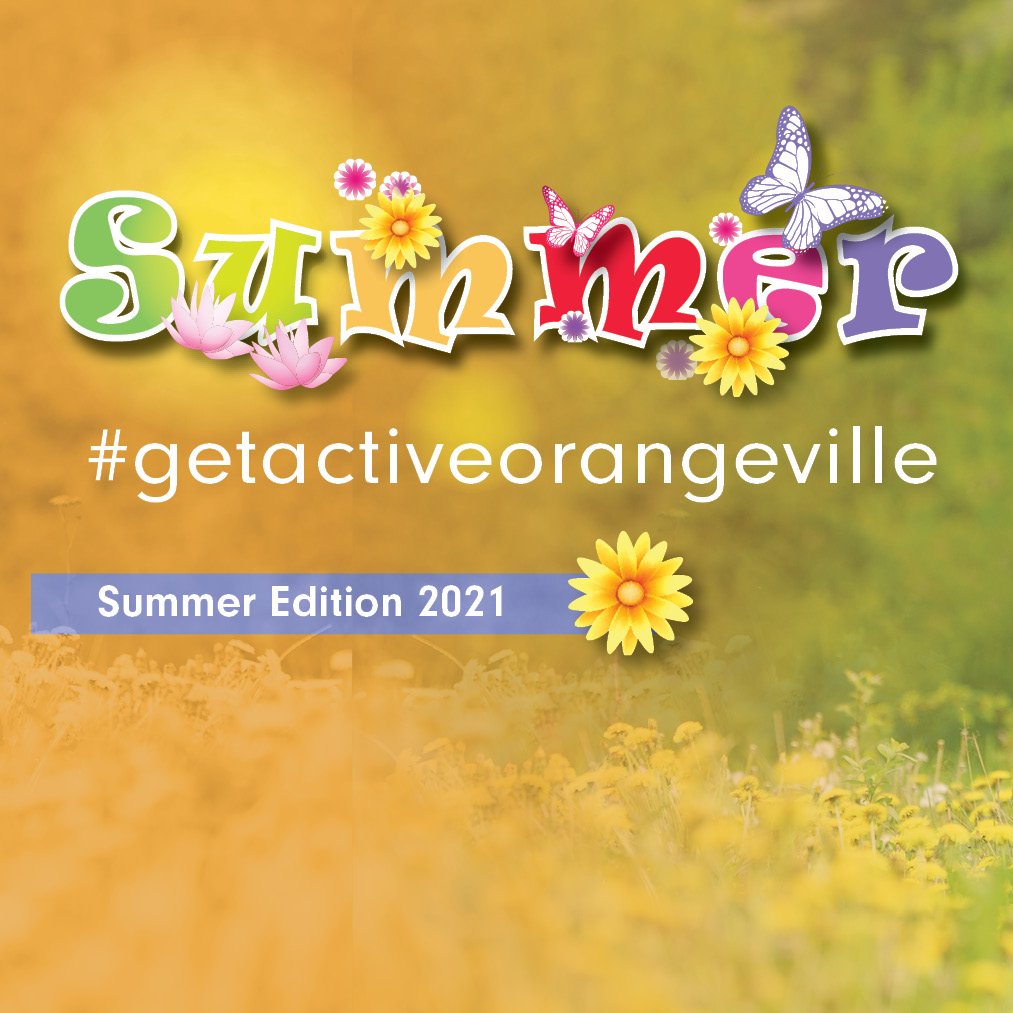 Posted on Monday, May 31, 2021 02:49 PM
Looking for fun events and activities to do right in our great community of Orangeville? Check out the Summer Get Active events and activities. The Recreation & Events Division and the Orangeville Public Library are offering some great activities this summer. The Summer Get Active activities can be found online at www.orangeville.ca/get-active.
"There are so many great ways to stay active this summer and enjoy some great activities right here in Orangeville," said Mayor Sandy Brown....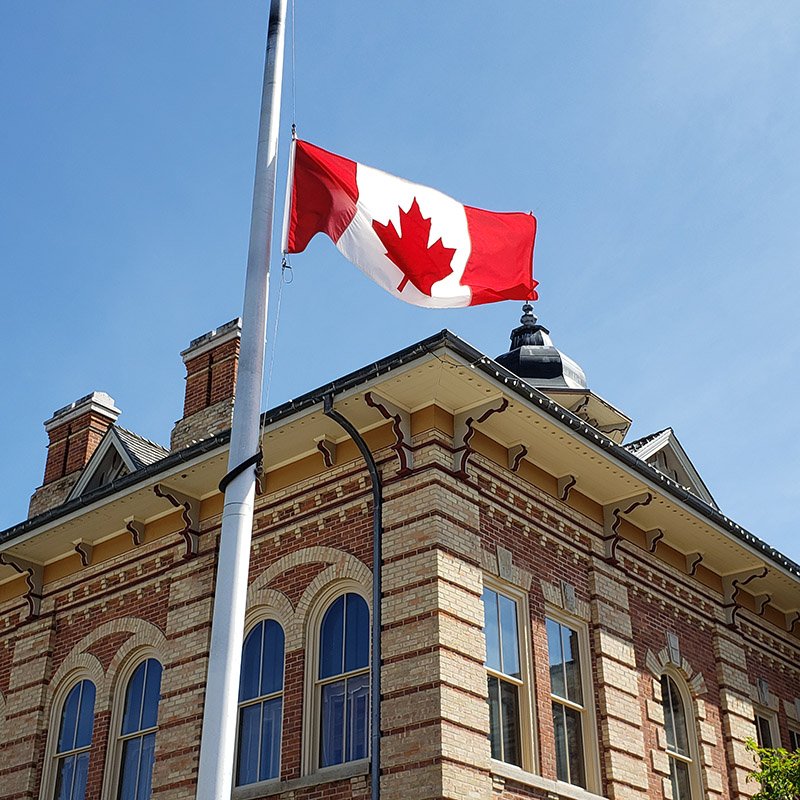 Posted on Monday, May 31, 2021 12:07 PM
Flags at Town of Orangeville facilities have been lowered as a sign of collective mourning of the remains of 215 children found at the site of a former residential school in Kamloops, British Columbia.

Flags on all federal buildings are being flown at half-mast and communities across the country are dedicating tributes to the Indigenous children who never made it home.
"It's a time of national mourning and acknowledgement," said Mayor Sandy Brown. "We look forward to a full and open investigation...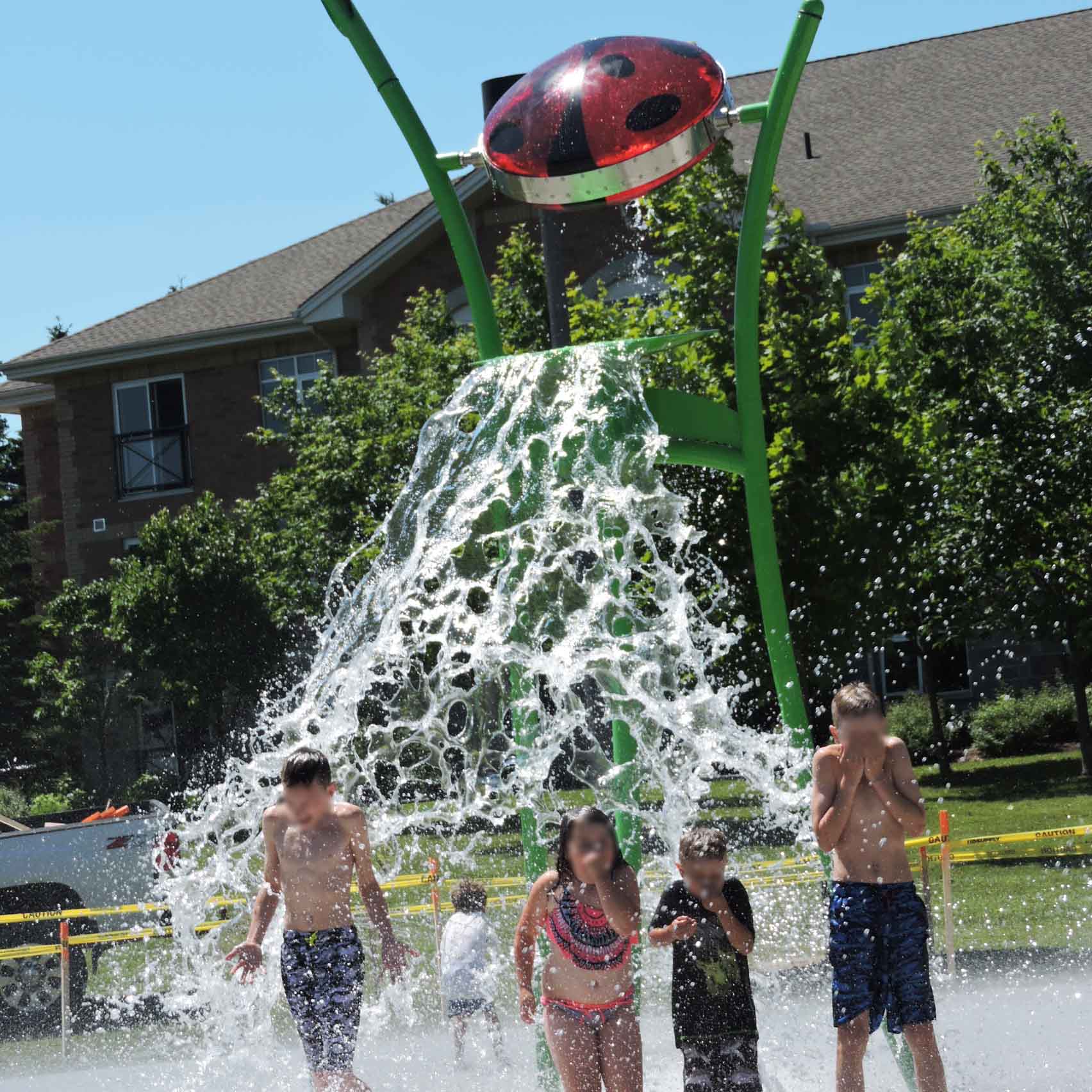 Posted on Thursday, May 27, 2021 03:05 PM
The Town of Orangeville is working to open splash pads at Fendley and Everykids parks on Friday, May 28 at 10 a.m. The splash pads will operate daily from 10 a.m. to 7 p.m. every day of the week until the fall closure.
Following the provincial announcement that splash pads could re-open on May 22, the Town has worked with Public Health to identify and satisfy their requirements for a safe re-opening. These popular recreation amenities will have some rules related to the COVID-19 pandemic. Some of...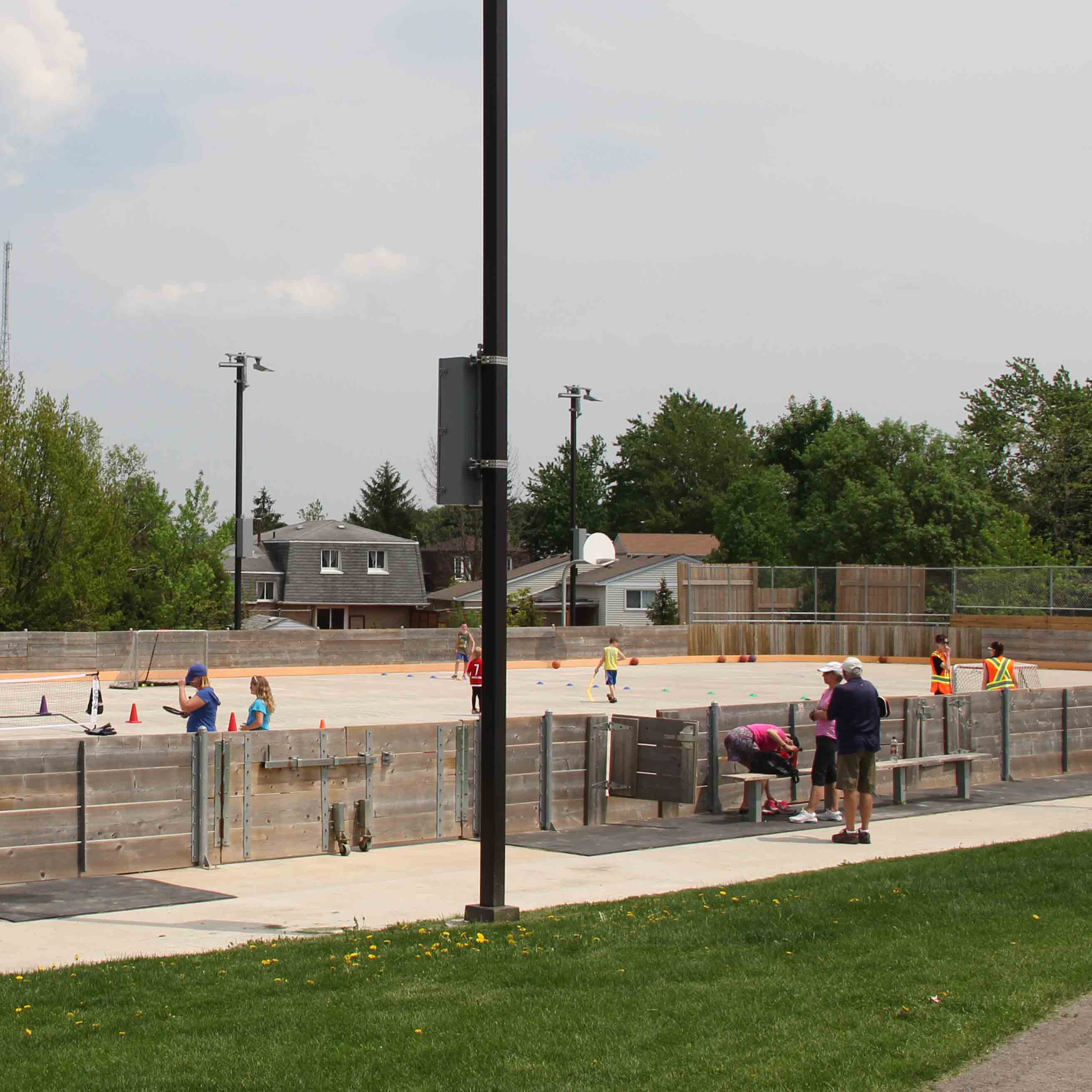 Posted on Friday, May 21, 2021 03:41 PM
Following the provincial announcement about opening outdoor recreation amenities, the Town of Orangeville has confirmed that outdoor facilities covered in the current reopening announcement will be ready for opening on May 22. This includes sports fields (ball diamonds, soccer fields), skatepark, tennis courts, multi-purpose pads which are used for basketball, pickleball, etc. Parks crews have been checking all locations to ensure appropriate signage is in place. Please note that some...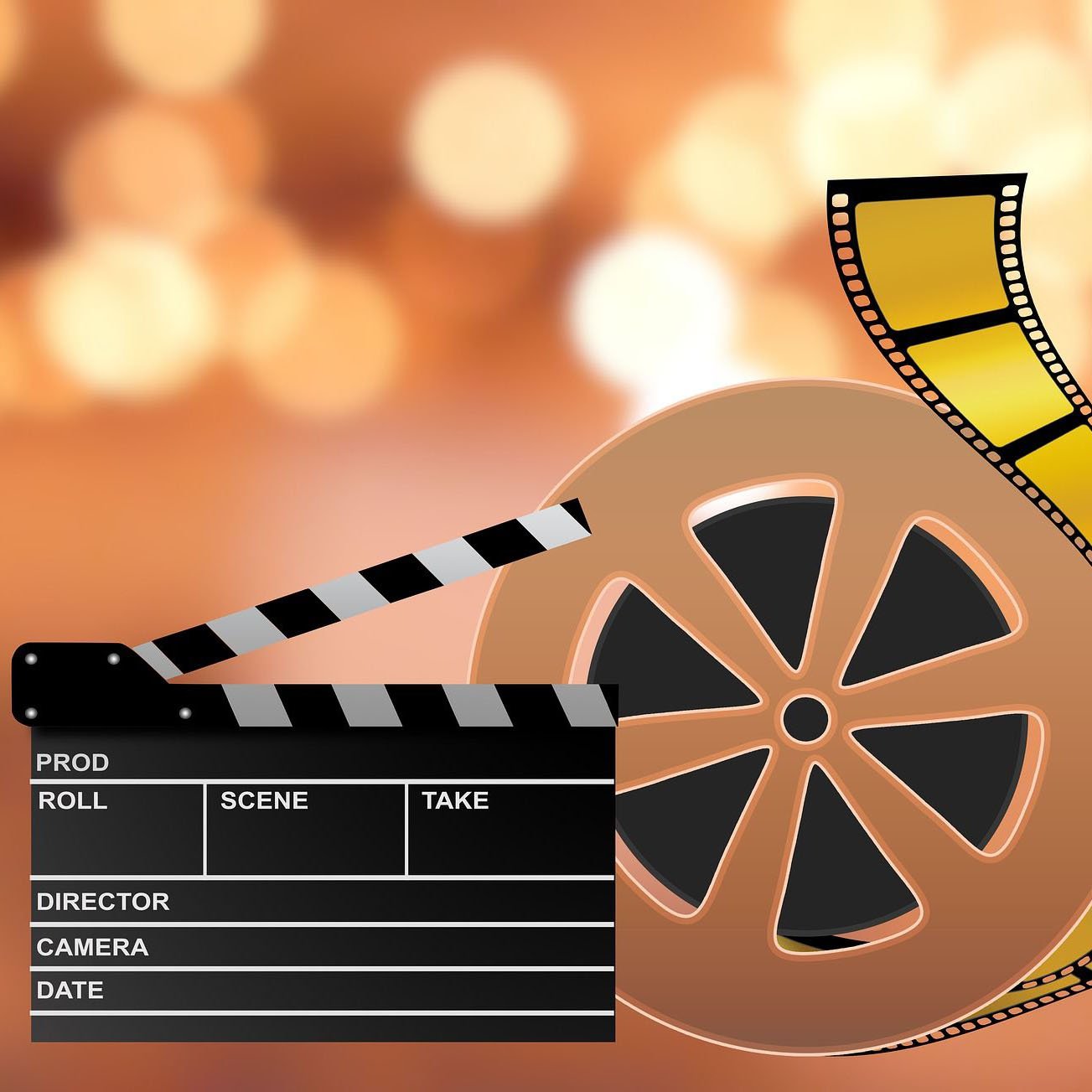 Posted on Friday, May 21, 2021 01:23 PM
Filming for a new television series began in Orangeville in early May and will resume on May 31. Marblemedia OU Productions Inc. is using Orangeville for some of their exterior location base for the series called "Overlords and Underwoods". Filming is planned for May 31, necessitating some rolling stoppages on Broadway between First Street and Mill Street. The production company also requires parking on the north side of Broadway between First and Mill Streets, on the south side of Broadway between...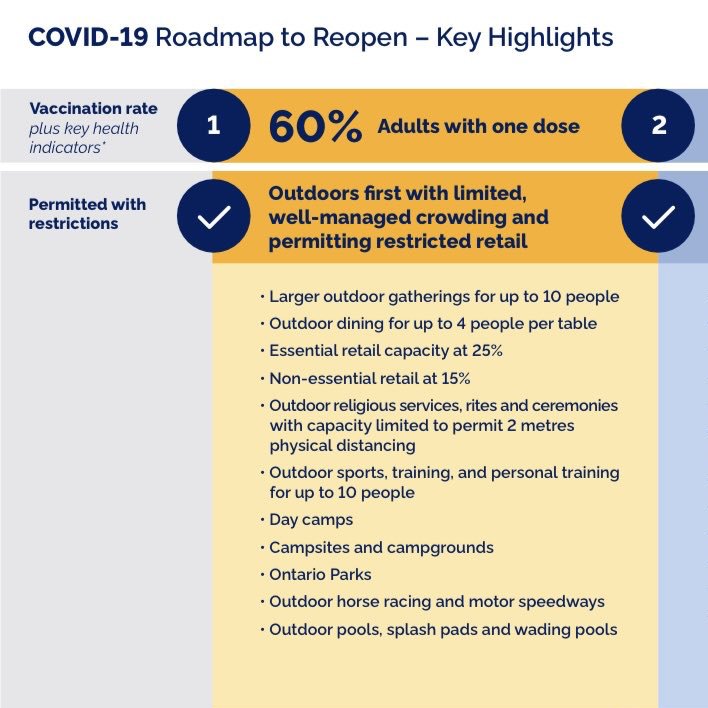 Posted on Thursday, May 20, 2021 05:12 PM
The Ontario government has released its Roadmap to Reopen, a three-step plan to reopen the province and gradually lift public health measures based on the province-wide vaccination rate and improvements in key public health and health care indicators.
More outdoor recreational amenities to reopen, with restrictions in place, effective May 22, 2021, with restrictions in place, such as the need to maintain physical distancing. These amenities include but are not limited to golf courses and driving...
Posted on Thursday, May 20, 2021 10:08 AM
The Dufferin Detachment of the Ontario Provincial Police (OPP) is reminding citizens to contact police directly regarding public safety matters. Community members are vital partners in community safety.
Recently, the Dufferin OPP has been notified of incidents indirectly. Reports and complaints have been shared on social media or through other agencies without immediate or direct police contact. Members of the public are reminded to call police directly regarding any public safety...
Posted on Wednesday, May 19, 2021 02:07 PM
7-Eleven application to Alcohol and Gaming Commission of Ontario – Council heard a delegation from Sania Wadalia, President of the Orangeville and District Labour Council. She spoke in opposition to the application by 7-Eleven to the Alcohol and Gaming Commission of Ontario to sell and serve alcohol on the premises.
Final tax rates for 2021 – Council heard a staff report outlining the proposed taxation rates for the 2021 fiscal year. The report recommended an increase in the total residential tax...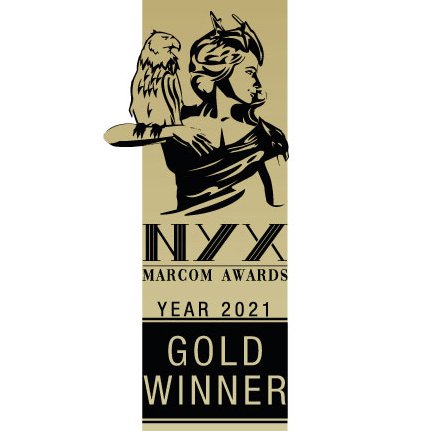 Posted on Thursday, May 13, 2021 11:41 AM
After an intense judging period featuring 2,163 entries from 33 countries, the Town of Orangeville has been named as a Gold Winner in the 2021 NYX Marcom Awards for the 2021 Budget document. The winning work was a collaboration of information of all municipal divisions, along with a budget team from Finance and a design team from Communications. The budget document is enhanced with the addition of vivid imagery and community profile articles.
"The 2021 budget and forecast are built using long-term...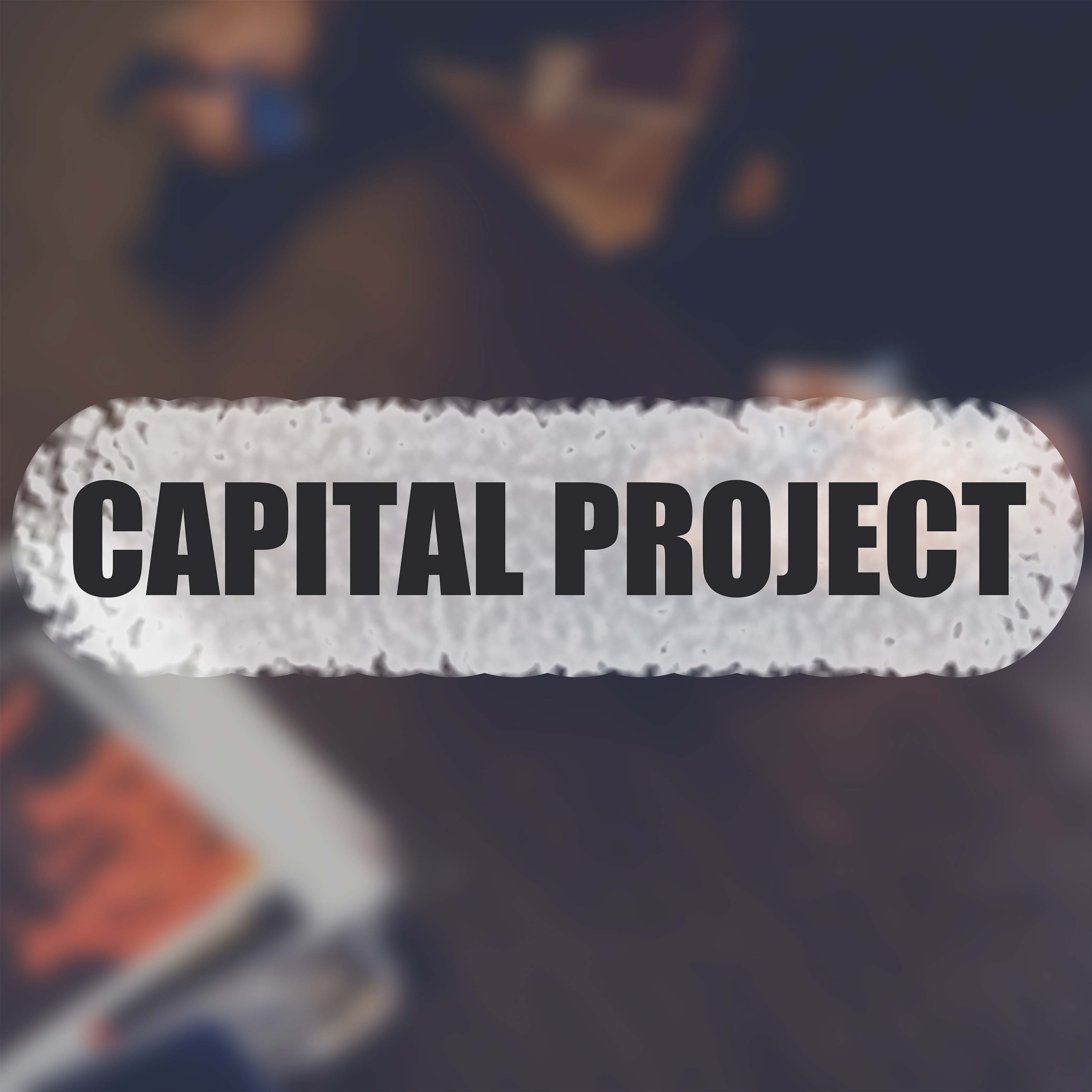 Posted on Tuesday, May 04, 2021 10:30 AM
Updated information on the Town of Orangeville's major capital projects can be found on an ongoing basis on a new online platform. The GIS (Geographic Information System) site can be accessed directly or through the Town's website, under the Town Hall tab.
Two public information centres will kick off the new information portal. The first virtual public information centre is on May 11 from 4-6 p.m. for the reconstruction of Centennial Road, from C Line to Dawson Road.
Centennial Reconstruction link...