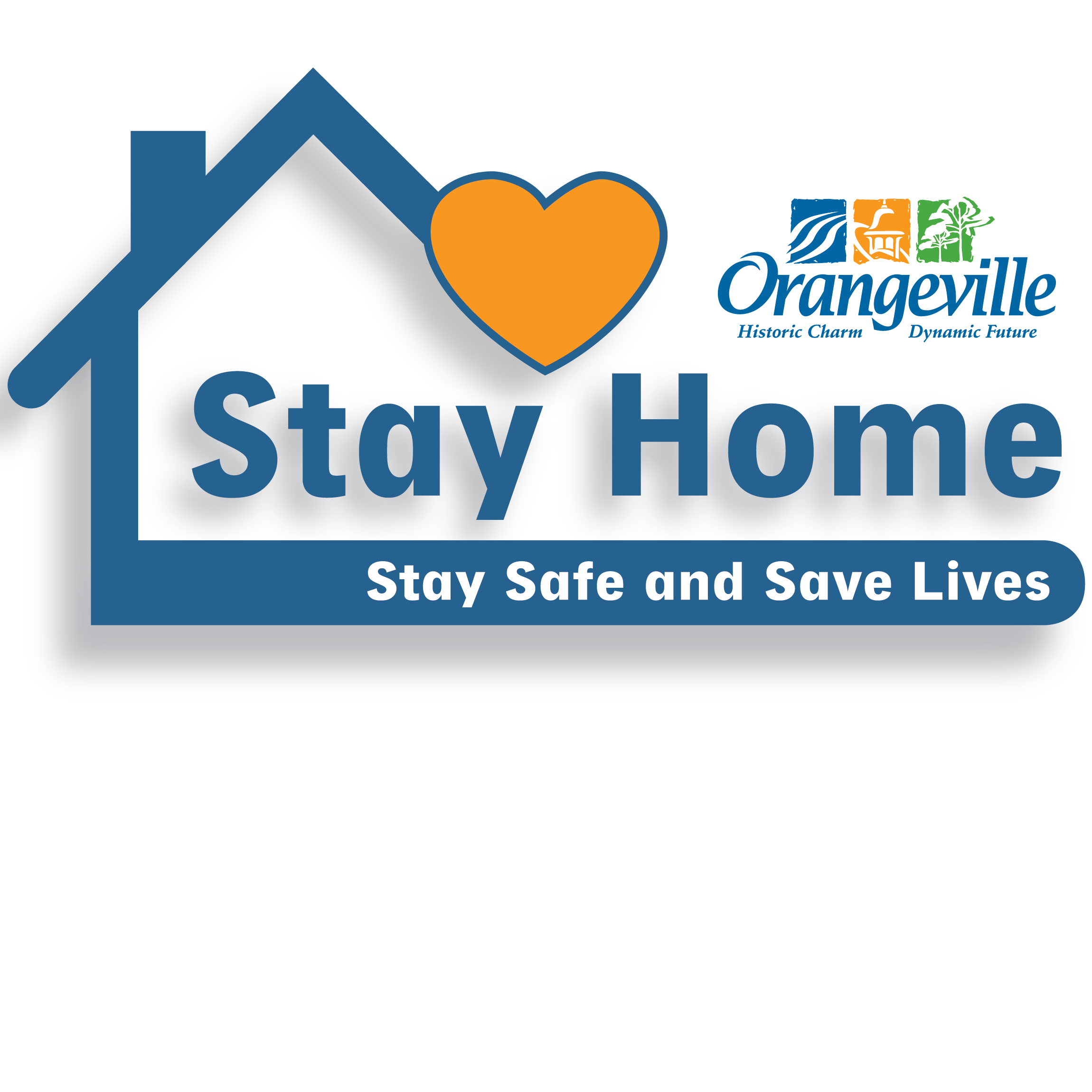 Posted on Thursday, April 08, 2021 08:00 AM
Ontario enacts third state of emergency as well as a Stay-at-Home Order to protect health system capacity and save lives during third wave of COVID-19. Order takes effect at 12:01 April 8. A province-wide shutdown went into effect April 3. https://news.ontario.ca/en/release/61029/ontario-enacts-provincial-emergency-and-stay-at-home-order.
Residents are advised that only essential trips are permitted -- pharmacies, grocery stores and medical appointments. As the weather gets warmer, outdoor...
Posted on Wednesday, April 07, 2021 09:05 AM
Invasive Species Strategy and Sustainable Forest Management Plan – Credit Valley Conservation representatives Aaron Day, Kate Hayes and Freyja Whitten provided information to Council relating to the invasive species strategy and outlined a sustainable forest management plan.
Island Lake Conservation Management Plan – Kate Burgess, Conservation Lands Planner with Credit Valley Conservation, presented the Island Lake Conservation Management Plan and highlighted key points of the plan.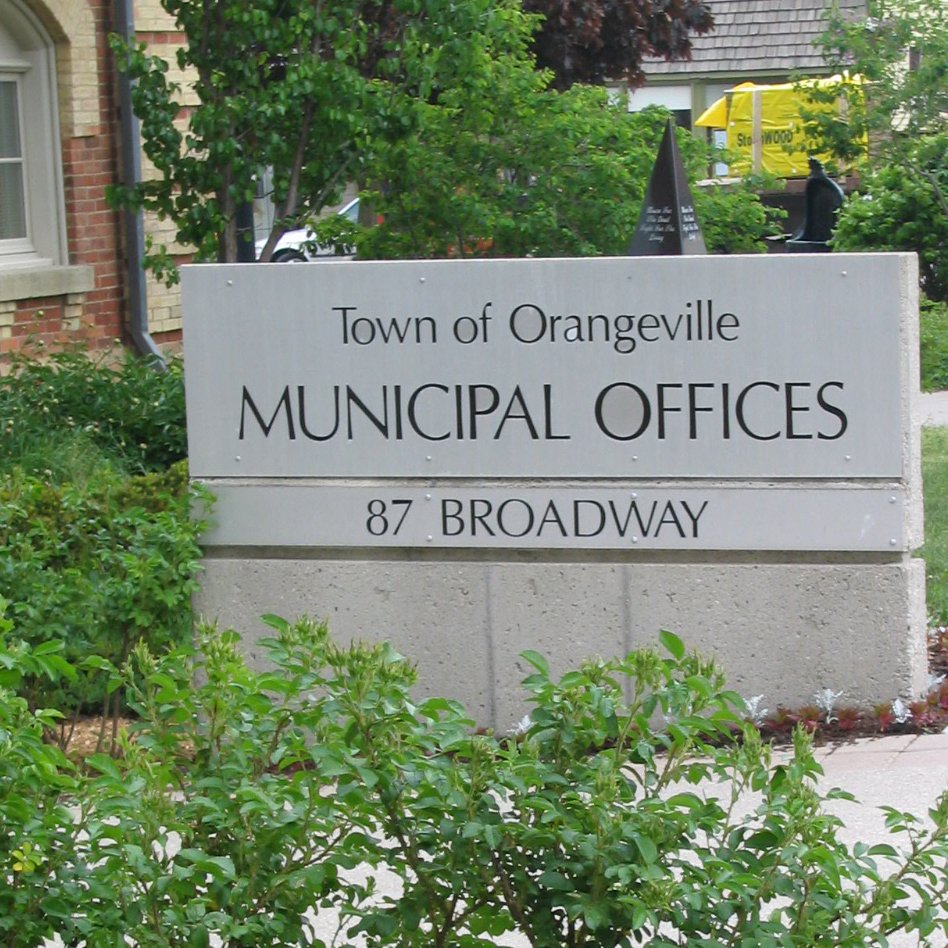 Posted on Tuesday, March 23, 2021 02:11 PM
The Province of Ontario has placed the Wellington-Dufferin-Guelph Public Health area in the orange/restrict zone of the COVID-19 response framework. Certain Town facilities will be open for specific services with capacity limits for each facility, while many other services will be offered remotely or by appointment. Visit the Province of Ontario's website for more information about the different colour levels.
Town Hall
Town Hall will be open for walk-in traffic as of Thursday, March...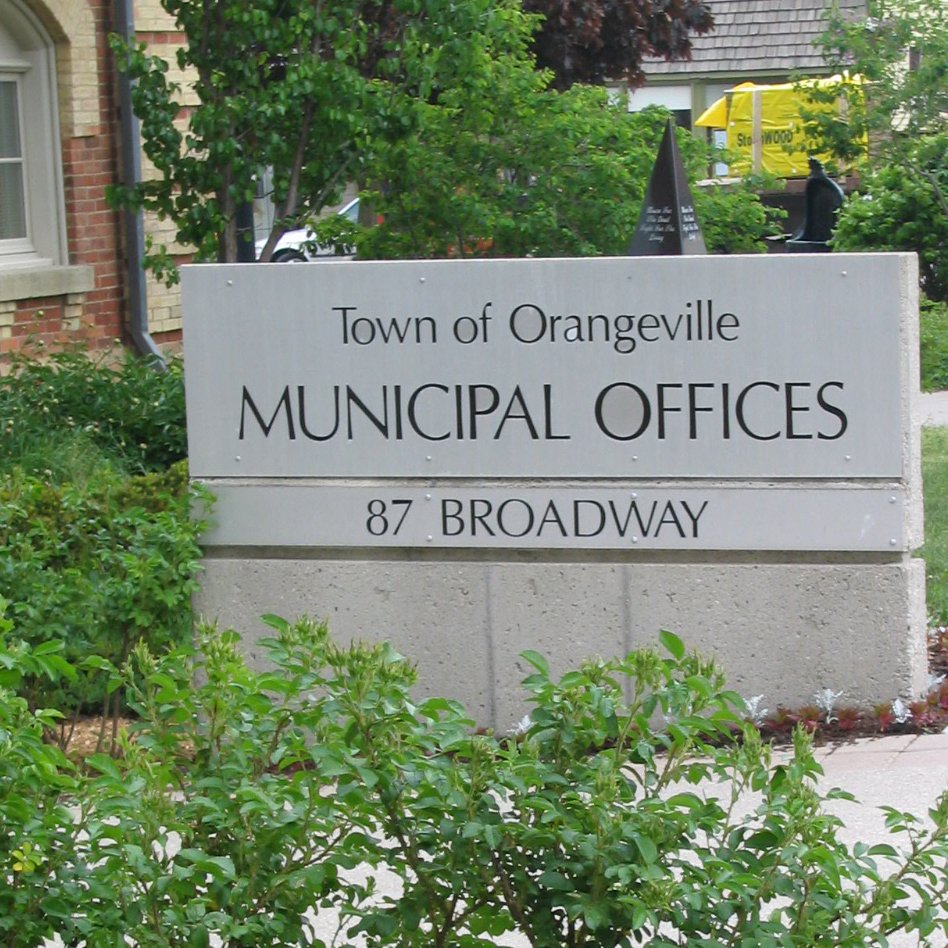 Posted on Monday, March 15, 2021 01:13 PM
In the interest of transparency, the Town of Orangeville is providing notice that a part-time employee has tested positive for COVID-19. The Town was notified of the positive test result on March 12. The Town and the staff member (who is now in isolation) are working with Wellington-Dufferin-Guelph Public Health.
Public Health has determined that no other staff members were impacted and there was no risk to the public through the person's employment. However, out of an abundance of caution the Town...
Posted on Friday, March 12, 2021 03:20 PM
Backyard hen by-law amendment – Council heard a delegation from Family Transition Place requesting an amendment to the Backyard Hen By-law to allow it to apply to have hens. Currently the property is zoned "Institutional" which would not permit the keeping of hens. Council requested that Family Transition Place provide a formal letter to the Town Clerk outlining their interest in the program and outlining the safety protocols to be followed, and upon receipt of this letter that the Backyard Chicken...
Posted on Friday, March 12, 2021 03:17 PM
Official Plan Amendment and Zoning By-law Amendment – Brandon Ward, Manager of Planning provided an overview to Council of the Official Plan and Zoning By-law Amendments and Site Plan Approval relating to 780 Broadway. The proposal is for a mixed-use development featuring 54 three-storey back-to-back townhouse dwellings, a single-storey stand-alone commercial building, 154 parking spaces (108 residential and 46 commercial spaces). The current Official Plan does not permit residential uses and the...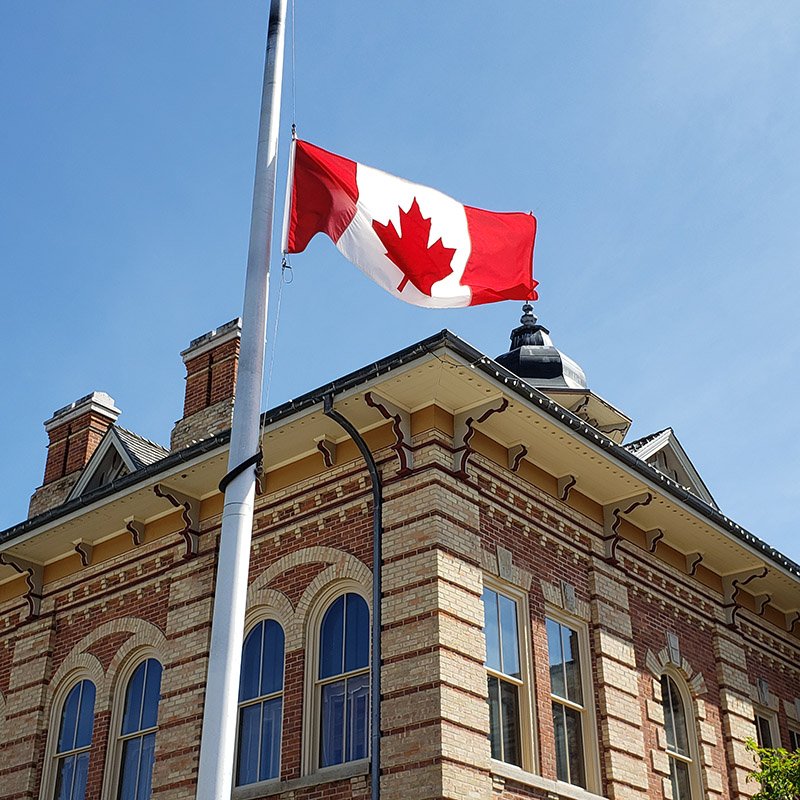 Posted on Thursday, March 11, 2021 10:30 AM
The Town of Orangeville has lowered flags at municipal facilities today to mark the one-year anniversary of COVID-19 being declared a global pandemic by the World Health Organization. The flags are lowered to mark the impact of the pandemic and to honour those affected by COVID-19.
The pandemic has been devastating. More than 7,000 people in Ontario have lost their lives to this deadly disease. The Town acknowledges this loss of loved ones and offers condolences to all those impacted by this loss...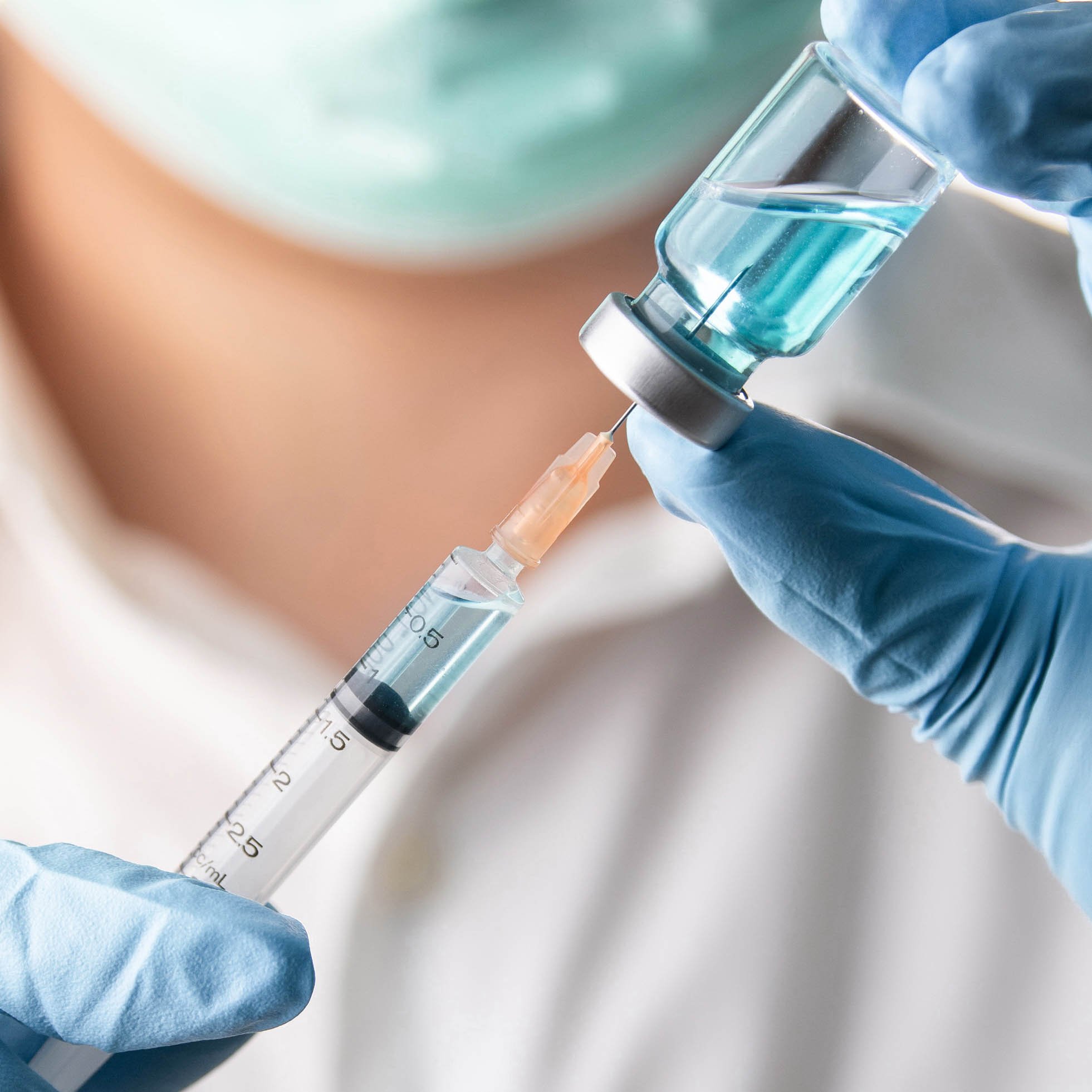 Posted on Wednesday, March 10, 2021 02:01 PM
Eligible groups in Wellington-Dufferin-Guelph under phase two of Ontario's Vaccination Plan can nowpre-register online at wdgpublichealth.ca/register. In addition to ongoing pre-registration for phase one Priority Groups, pre-registration is now available for these additional groups:
• Adults 60-79 years of age (80+ can still pre-register as well)
• Congregate settings staff
• Congregate settings residents and their primary caregivers
• Individuals with select health conditions
• Essential caregivers...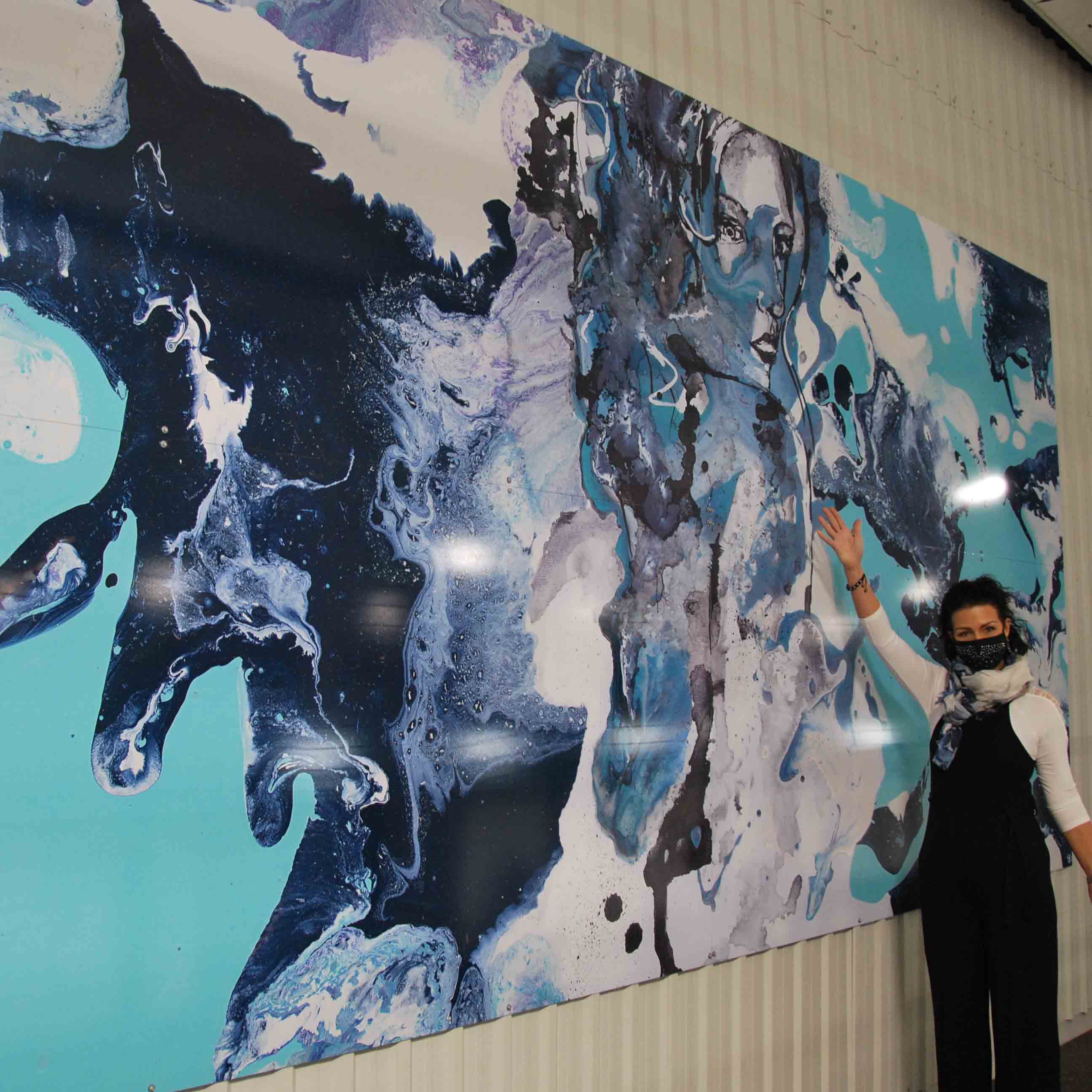 Posted on Thursday, March 04, 2021 01:03 PM
The Town of Orangeville has issued its annual Call for Artists to offer local artists an opportunity to help beautify the community through the installation of public art. This year, up to five utility boxes will be transformed into colourful works of art. Up to six new mural installations will also be added to Alder Recreation Centre's walking track.
The objective of the Call for Artists is to promote the talent of local artists and enhance their connection with the community. Initially...
Posted on Monday, March 01, 2021 02:47 PM
Small Business Centres Ontario (SBC Ontario) is pleased to announce the launch of their new website www.sbcontario.ca which serves as a hub for 54 existing Small Business & Entrepreneurship Centres (SBECs). Through funding from the Ontario Government under the Ontario Together Fund initiative, the site has been created to increase access and awareness of Small Business COVID Recovery services available to small businesses.
"Supporting small businesses and keeping the entrepreneurial...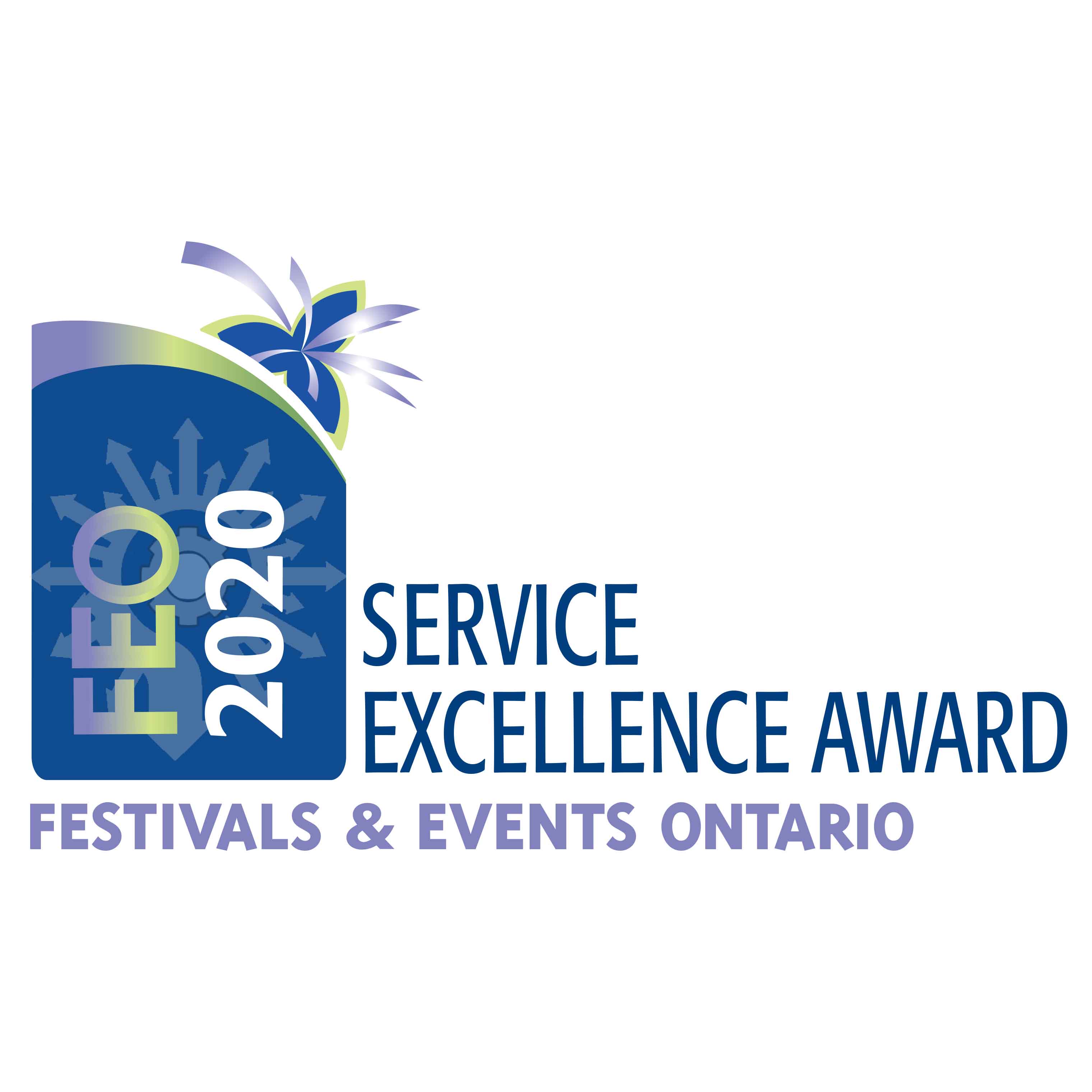 Posted on Monday, March 01, 2021 09:17 AM
The Town of Orangeville is the recipient of a Festivals and Events Ontario (FEO) Achievement Award for the 2020 Summer Concert Series. The Service Excellence Award for the Town of Orangeville was announced at the annual FEO conference, in a virtual format. FEO recognized organizations across the province, with a focus on adapt-pivot-evolve.
The Town of Orangeville, in partnership with Theatre Orangeville and B Social Snack Bar Dufferin/Community Living Dufferin offered a six-day Summer Concert...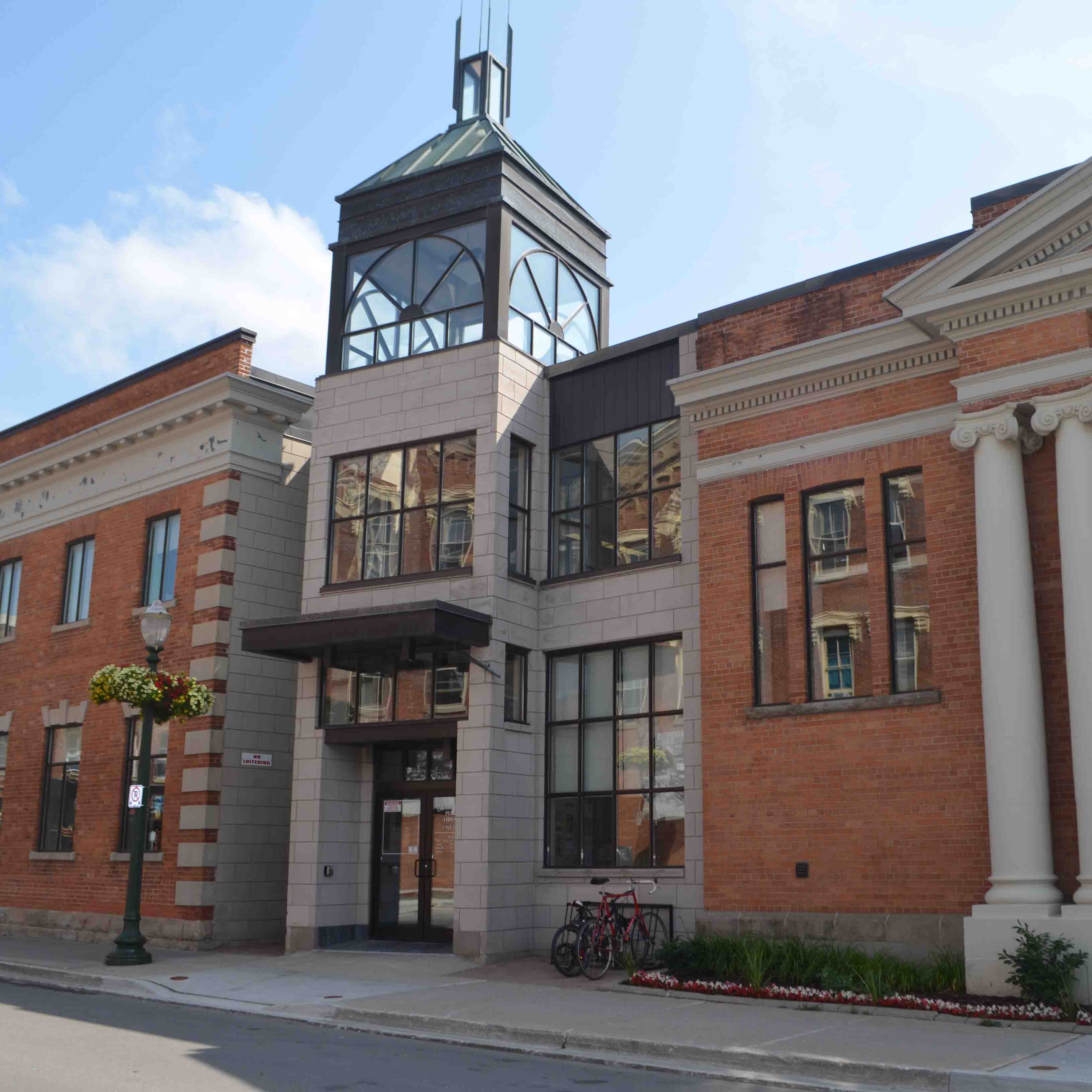 Posted on Tuesday, February 23, 2021 02:42 PM
The Mill Street Library will open its doors on Monday, March 1 so the public can browse the collection and use public computers from 10 a.m. to 5 p.m., Monday to Saturday.
Patrons are required to wear a mask and complete a screening with a greeter. Library capacity will be limited to 25 individuals at a time with a maximum visit of 45 minutes daily. Regular cleaning of high touch surfaces will occur throughout the day.
The Library has a limited number of public computers available for a 45-minute...