Posted on Wednesday, October 05, 2022 09:40 AM
Every business is looking for a way to differentiate themselves from the competition and generate revenue at a reasonable margin. While many businesses choose to compete on price, this is not a sustainable strategy unless you have significant buying power. Even then, many of your competitors will attempt to match or undercut your pricing in order to compete for the customer's attention -- ultimately leading to an erosion of your profit margin.
When analyzing the marketplace and looking to both retain...
Posted on Tuesday, October 04, 2022 04:07 PM
The Mill Street Branch of the Orangeville Public Library will close to the public beginning on October 9 for renovations to the building.
As part of the library's commitment to providing accessible customer service, a new elevator is being built in the downtown branch. The current 1980s vintage hydraulic lift will undergo a full reconstruction to create an elevator that is AODA (Accessibility for Ontarians with Disabilities Act) compliant.
"This project has been in the planning phase for years,"...
Posted on Tuesday, October 04, 2022 08:38 AM
Christmas is coming to town mid-November as Santa and Mrs Claus will make an appearance in Orangeville on November 19.
Santa Claus Parade
The Town of Orangeville and the Orangeville BIA (OBIA) are pleased to announce the return of the Santa Claus Parade.
"On behalf of the Town of Orangeville, I am thrilled to announce the return of our longstanding tradition of welcoming Santa Claus to Town," said Mayor Sandy Brown. "While it may seem early to think about the festive season, a lot of different...
Posted on Monday, October 03, 2022 01:49 PM
The municipal election takes place on October 24, 2022, which will elect a Mayor, Deputy Mayor and five Town Councillors to sit on a four-year term for the Town of Orangeville.
Advance Voting Dates
In advance of election day, the following advance voting dates are available in Orangeville: October 8, 12,15 and 19.
For locations and times on where advance voting takes place visit elections.orangeville.ca
Vote Anywhere
Orangeville residents can vote at any location they find most convenient to them....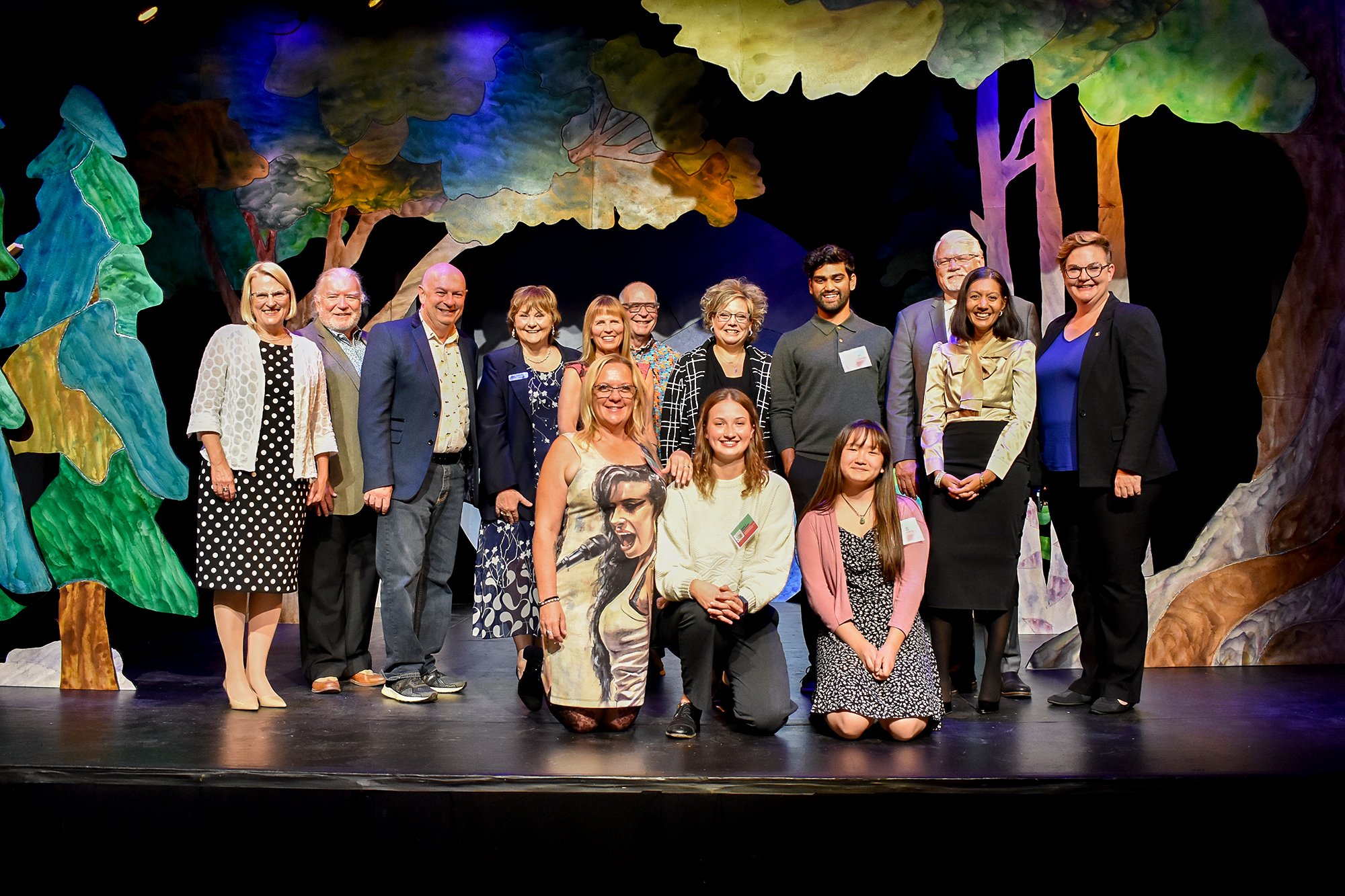 Posted on Friday, September 30, 2022 08:49 AM
The Town of Orangeville announced the winners of the 2022 Arts & Culture Awards on Thursday, September 29. The event celebrated the local arts and culture sector and paid tribute to the outstanding contributions made by individuals, businesses, and organizations throughout the region.
"It's a true celebration this year, especially being in the Town's historic Opera House," said Wayne Townsend, Master of Ceremonies. "After two years of virtual presentations, we are very excited to have the opportunity...
Posted on Thursday, September 29, 2022 12:51 PM
On September 30, the Town of Orangeville will mark the second annual Truth and Reconciliation Day. Together, we will honour those children who never returned home and the Survivors of residential schools, their families, and their communities.
"Publicly acknowledging the tragic and painful history of residential schools in Canada and recognizing the continuing impact on our Indigenous communities is a vital part of pursuing reconciliation," said Mayor Sandy Brown. "We invite our community to...
Posted on Tuesday, September 27, 2022 10:08 AM
October is Public Library Month and the Orangeville Public Library is inviting you its open house on October 1 to launch the new Strategic Plan.
The community will have the opportunity to explore displays showcasing all the library has to offer them and enjoy activities and surprises throughout.
In 2021, the Library Board invited the community to take part in a survey to help shape the future of the Orangeville Public Library by helping them identify the needs and wants of their patrons.
The Open...
Posted on Wednesday, September 21, 2022 01:39 PM
Sustainable Orangeville's work to create a greener, more ecological community continues this fall with multiple tree planting initiatives and a celebration of the best local blooms.
Here are the upcoming events:
2022 Best Bloomin Garden Contest awards
The committee will be presenting the winners of the Best Bloomin Garden Contest with their awards on September 22. The awards, which include signs and garden supplies, recognize each of the category winners from the 2022 contest.
Six winners will be...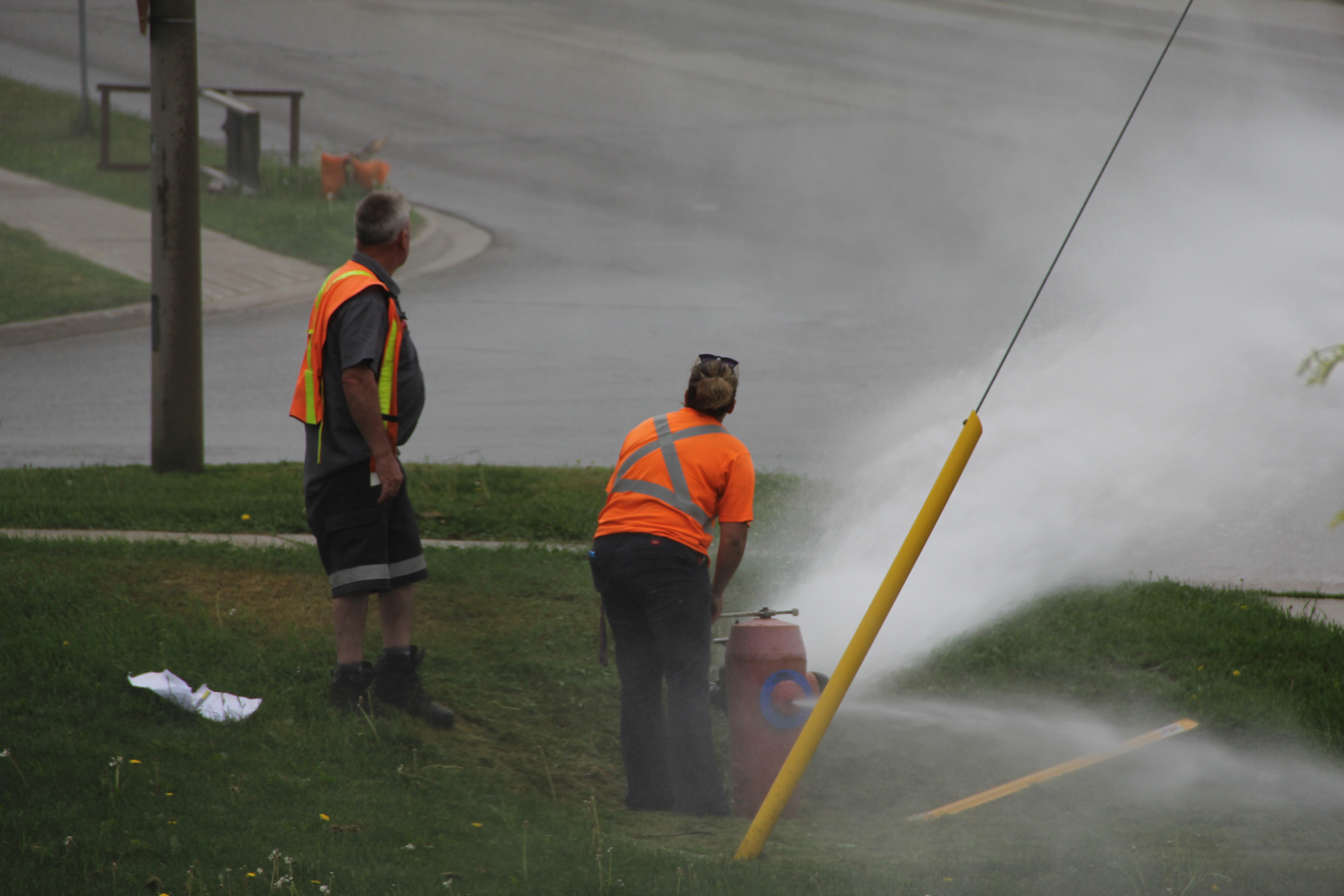 Posted on Friday, September 16, 2022 01:23 PM
Overnight fire hydrant flushing begins Sunday, September 18
Beginning overnight on Sunday, September 18, The Town of Orangeville's Waterworks Operators will be flushing out fire hydrants in the downtown nightly until Thursday, September 22.
The Town's hydrants are flushed annually as a part of routine maintenance. Flushing is how workers confirm the hydrants are in good working order. It also helps remove any accumulated sediments in the watermains. The flushing in the downtown core usually marks...
Posted on Thursday, September 15, 2022 11:39 AM
Residents in the Town of Orangeville will have the opportunity to join the Col. Fitzgerald Branch 233 Royal Canadian Legion in paying their respects to the late Queen Elizabeth II.
On Monday, September 19 at 10:30 a.m. the branch will host a wreath laying ceremony at Alexandra Park behind Town Hall, honouring Her Majesty Queen Elizabeth II's lifetime of service and recognizing her military service during the Second World War.
A livestream will be available through the Orangeville, Ontario...
Posted on Wednesday, September 14, 2022 04:27 PM
With only days left before the Walk Off The Earth concert, the Town of Orangeville is pleased to announce additional tickets will be available on Thursday, September 15 at 9 a.m.
The free concert is being brought to Orangeville as part of a contest hosted by SiriusXM Music Town for the province of Ontario.
The general admission tickets will be released tomorrow. Tickets are limited to four per transaction. Any ticket orders over four will be cancelled. Tickets cannot be sold or transferred.
Tickets...
Posted on Friday, September 09, 2022 02:34 PM
As part of the Town of Orangeville's ongoing rehabilitation project, Broadway's westbound lane will be closed between Second Street and First Street for several days. Traffic will be diverted beginning at 7 a.m. on September 12 until 5 p.m. on September 16.
During this time, workers will be removing and reconstructing the curb, boulevard, and other services in the area of Mill Street. The closures will allow for safe and efficient work.
All work being completed is part of the Broadway Boulevard Rehabilitation...