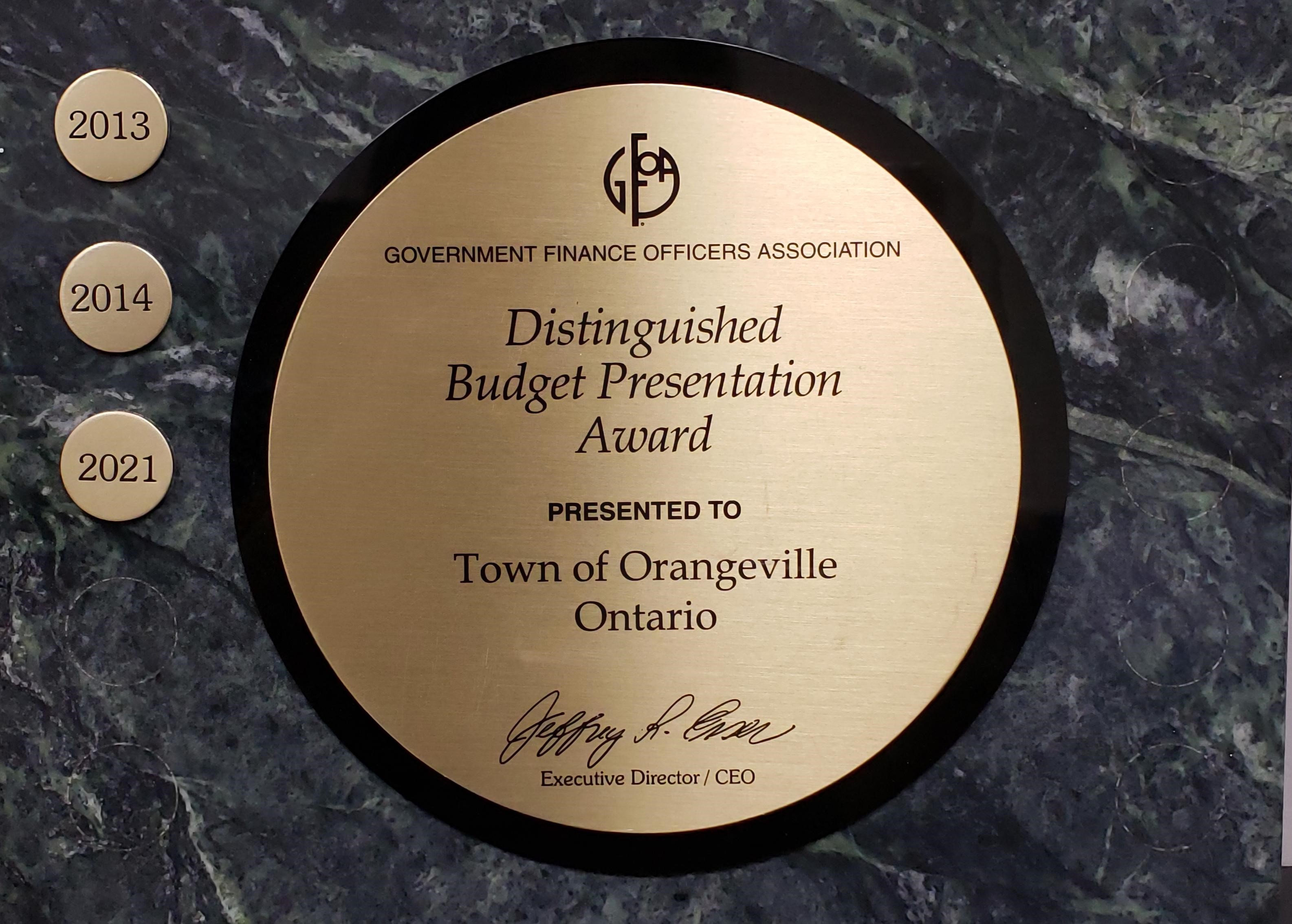 Orangeville's budget presentation has received some wide-scale recognition and an award.
The Government Finance Officers Association of the United States and Canada (GFOA) has presented the Distinguished Budget Presentation Award to the Town of Orangeville for its 2021 budget.
The Government Finance Officers Association is a non-profit professional association serving more than 17,800 government finance professionals throughout North America. The GFOA's Distinguished Budget Presentation Awards Program is the only national awards program in governmental budgeting.
The Town had to satisfy nationally recognized guidelines for effective budget presentation. To earn recognition, budget documents must meet program criteria and excel as a policy document, financial plan, operations guide, and communication tool. The award represents a significant achievement as "it reflects the commitment to meet the highest principles of governmental budgeting", the association states.
When a Distinguished Budget Presentation Award is granted, a Certificate of Recognition for Budget Presentation is also presented to the individual or department designated as being primarily responsible for having achieved the award and this was presented to Orangeville's Finance Division.
The GFOA award was announced at the November 29, 2021 Council meeting. Mayor Sandy Brown congratulated Treasurer Nandini Syed and the Finance staff on a job well done. "Our Finance staff led by Nandini Syed continue to create budget documents that communicate concisely the Town's financial picture – the content and graphic presentation have been acknowledged by their peers, on an international level."
The Town's 2021 budget also won a gold award in the NYX Marcom Awards, gold in the AVA Digital Awards, and platinum in the Hermes Creative Awards. The budget document was a collaboration of information of all municipal divisions and was enhanced with the addition of vivid imagery and community profile articles. Orangeville's 2021 budget document can be viewed on the municipal website.
The 2022 capital budget discussion is set for December 13, 2021 and the operating budget on December 14.