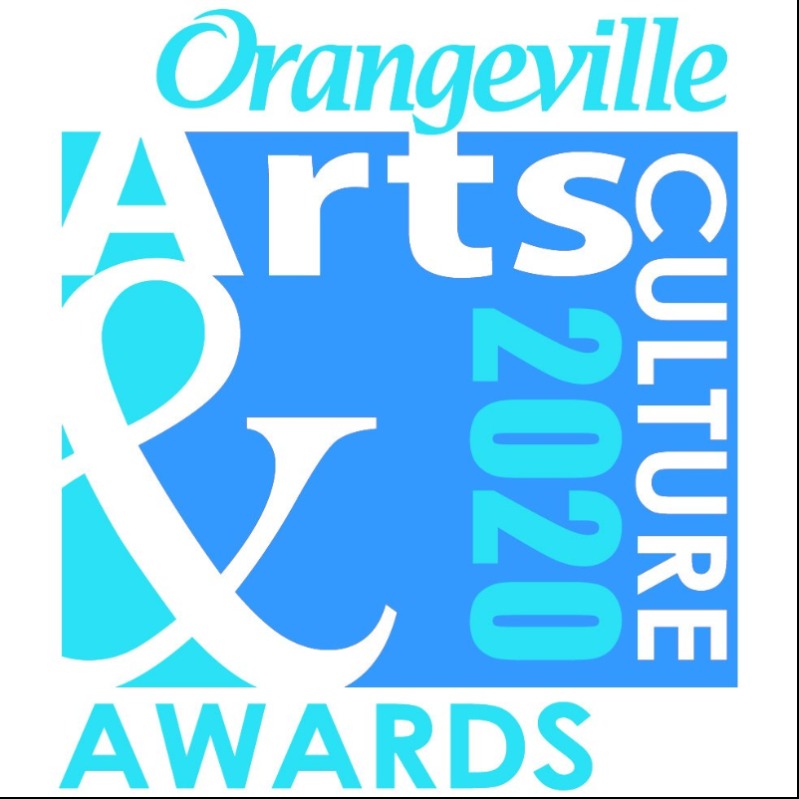 The Town of Orangeville has received 31 nominations for the 2020 Arts and Culture Awards. An impressive selection of individuals, businesses and organizations have been acknowledged for their contributions to arts and culture in Dufferin County.
"On behalf of the Town of Orangeville, I would like to congratulate all nominees," said Councillor Lisa Post, Chair of the Cultural Plan Task Force. "Because of your time, effort and talent, our community's creative sector continues to thrive. Celebrating and supporting the arts is even more important this year and we are delighted that so many nominees have been recognized."
The nominees for the 2020 awards are:
Established Artist of the Year:
Darlene Hassall
Ryan Hancock
Elizabeth Bryan
Sohayla Smith
Ricky Schaede
Ann Randeraad
Emerging Artist of the Year:
Adam DeWitte
Cara Faye Ware
Janice Quirt
Student Artist of the Year:
Nadia Woodside
Maggie Brash
Willow Nowell-Andrews
Ela Unger
Hannah Park
Arts Educator of the Year:
Harry Posner
Lisa Lahue
Ricky Schaede
Community Arts Volunteer Advocate:
Heather Holmes
Dick Byford
Wayne Townsend
Community Impact by a Business:
Finishing Touches by Samantha Edmunds
Artsploration
The Art of Storytelling
JT Home Tours

Community Impact by an Organization:
Orangeville Art Group
Optimist Club of Orangeville
Creative Cultural Event:
Beautiful Wild Art Exhibit
Celebrate Your Awesome
Dufferin Farm Tour
Shelburne Multicultural Day
Theatre Orangeville's "The Show Must Go On…Line" emails
More information about the contributions of each nominee can be found online at orangeville.ca. Nominee profiles will also be shared on Facebook, Twitter and Instagram leading up to the awards presentation on Thursday, October 22.
The awards will be presented virtually this year. The community is invited to celebrate with the nominees and winners online at 7 p.m. on Thursday, October 22. The event can be viewed online on the Town of Orangeville's YouTube channel at youtube.com/c/OrangevilleCouncil.