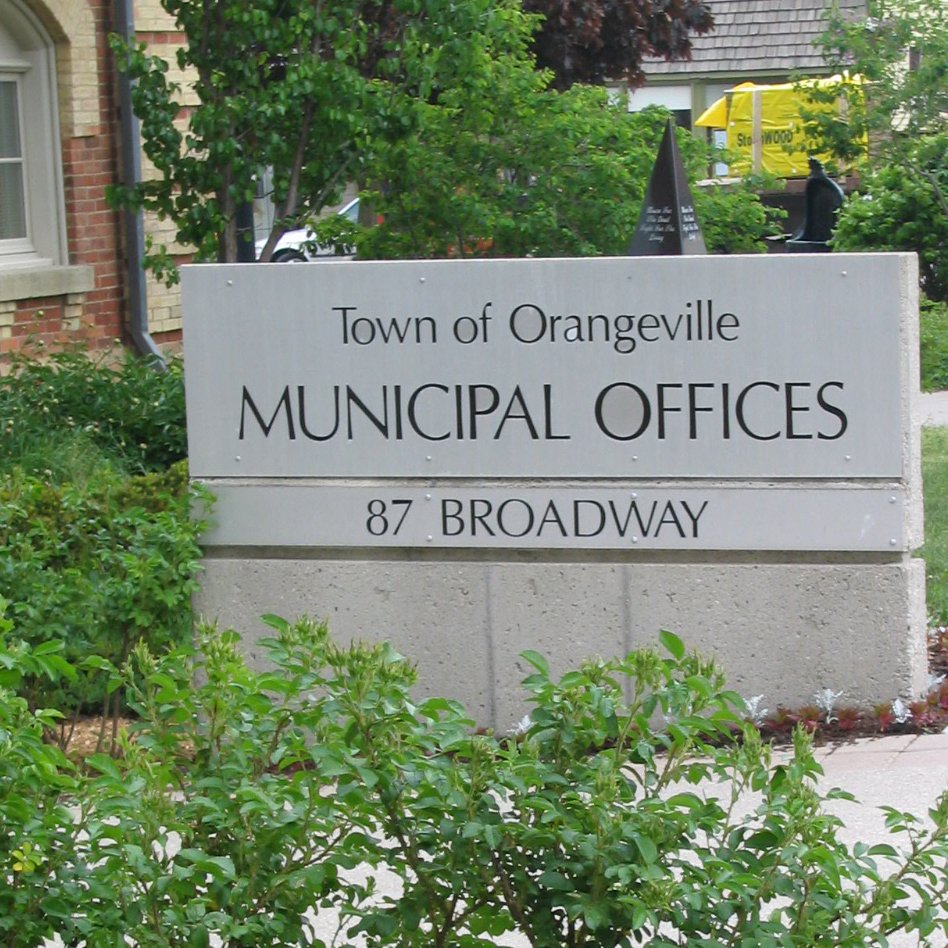 The Province of Ontario has placed the Wellington-Dufferin-Guelph Public Health area in the orange/restrict zone of the COVID-19 response framework. Certain Town facilities will be open for specific services with capacity limits for each facility, while many other services will be offered remotely or by appointment. Visit the Province of Ontario's website for more information about the different colour levels.
Town Hall
Town Hall will be open for walk-in traffic as of Thursday, March 25 from 9 a.m. to 12 p.m. and 1-3 p.m. for general inquiries and to purchase transit passes
visitors will be pre-screened prior to entering
prior to your arrival, on the same day, you must complete the Public Health self-assessment: https://covid-19.ontario.ca/self-assessment/
if you answer 'yes' or have any symptoms you are requested to reschedule. You should follow the direction provided by Public Health at the end of your assessment
Clerk
the Clerk's Office will provide Commissioner of Oath and marriage licence issuing services by appointment only
By-law Enforcement
by-law officers will be on duty Monday to Friday from 8:30 a.m. to 8:30 p.m., Saturday & Sunday from 10 a.m. to 5:30 p.m.
Fire
Recreation Services
Alder Recreation Centre and Tony Rose Memorial Sports Centre are open for programs, permitted uses by approved sports groups, general inquiries and the purchase of transit tickets. Pre-registration is required for all drop-in programs including fitness classes, aquafit, lane and public swimming and public skating programs.
If you are inquiring about registered or drop-in programs, check the Town's website at orangeville.ca under the recreation tab for updates and information.
Customer Service is available by email and phone, Monday to Friday 8:30 a.m. to 4:30 p.m. or email recreationcustomerservice@orangeville.ca.
Orangeville Public Library
the Mill Street location is open for 25 people at one time, Monday to Saturday, 10 a.m. to 5 p.m.; Alder branch is closed
books and DVDs are available through curbside pick-up at the Mill Street location
the Mill Street drop box is open to accept returns
access the digital collection with your library card including eBooks, audiobooks, newspapers, magazines, and online courses with Mango Languages and Lynda.com
Economic Development/SBEC
the Economic Development Division and Small Business Enterprise Centre will continue to operate all services remotely. Office visits by pre-booked appointment only
Public Works
drinking water treatment (testing and delivery), sewage treatment, roads operations and maintenance remain unaffected
Town staff will not be entering private residences for sewer back-ups or water complaints. Staff will assist with troubleshooting via the phone, check municipal infrastructure, perform locates and water shut-offs
Building Division
building permits/inspections are being accepted by email (building@orangeville.ca), mail or courier
the Building Division will be performing all required inspections while adhering to all COVID protocols
prior to conducting any inspections, the inspector will confirm that the individual (contractor, etc.) accompanying them on the inspection has been screened, symptom-free and confirms they have not travelled outside of Canada in the past 14 days
Planning Division
pre-submission consultation meeting requests will continue to be accepted, and meetings will be conducted virtually on Microsoft Teams
planning application submissions will continue to be accepted and processed as usual. Contact the Planning Division for more information (planning@orangeville.ca)
notices for new applications will be advertised as usual, and all statutory public meetings will be held virtually
compliance requests and heritage permit applications will continue to be accepted and processed as usual
Façade Improvement Grant applications are being accepted
Orangeville Transit
Orangeville Transit continues to operate on regular schedule; fares will be reinstated as of April 1
Police Services
for police matters, call the OPP Communications Centre at 1-888-310-1122 (toll free in Ontario)