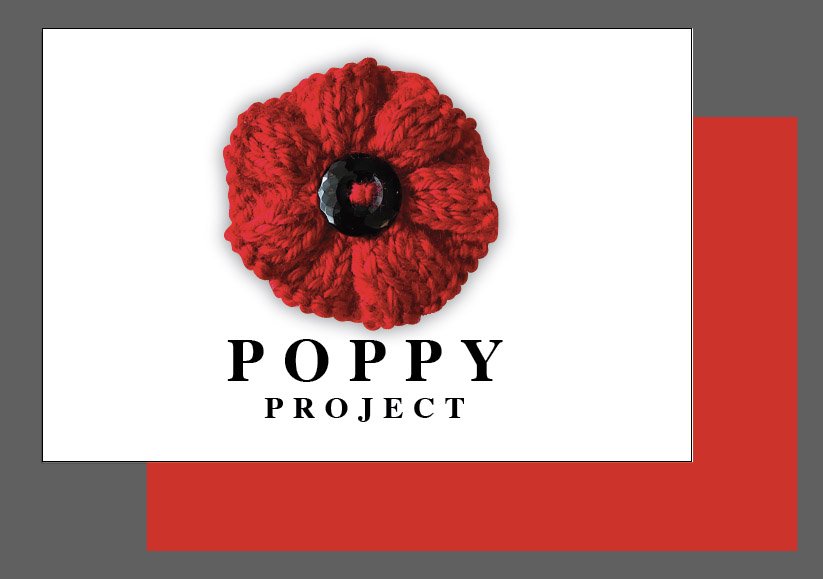 Prepare to see a lot of poppies this November as the Poppy Project comes to Orangeville. Community organizer Laura Austin is inviting residents to help her bring the Poppy Project to Orangeville by knitting or crocheting poppies for a community art installation. The Poppy Project is a grassroots initiative that is working toward a display of poppies on the clock tower in downtown Orangeville in time for Remembrance Day.
Individuals and community groups are encouraged to crochet or knit poppies between May and October. Participants are asked to source their own red and black yarn and use a pattern that is available online at www.orangeville.ca/poppyproject or a printed copy at the Orangeville Public Library. Completed poppies can be dropped off at either library location in Orangeville.
Communities across Canada, and around the world, have launched poppy projects to honour those who have served their country. The Poppy Project committee thanks the Orangeville Royal Canadian Legion for their support of this initiative as the Town honours local veterans.
For more information about The Poppy Project, visit www.orangeville.ca/poppyproject
Contact:
Laura Austin, project organizer
519-940-3101
Darla Fraser, CEO, Orangeville Public Library
519-941-0610 Ext. 5222