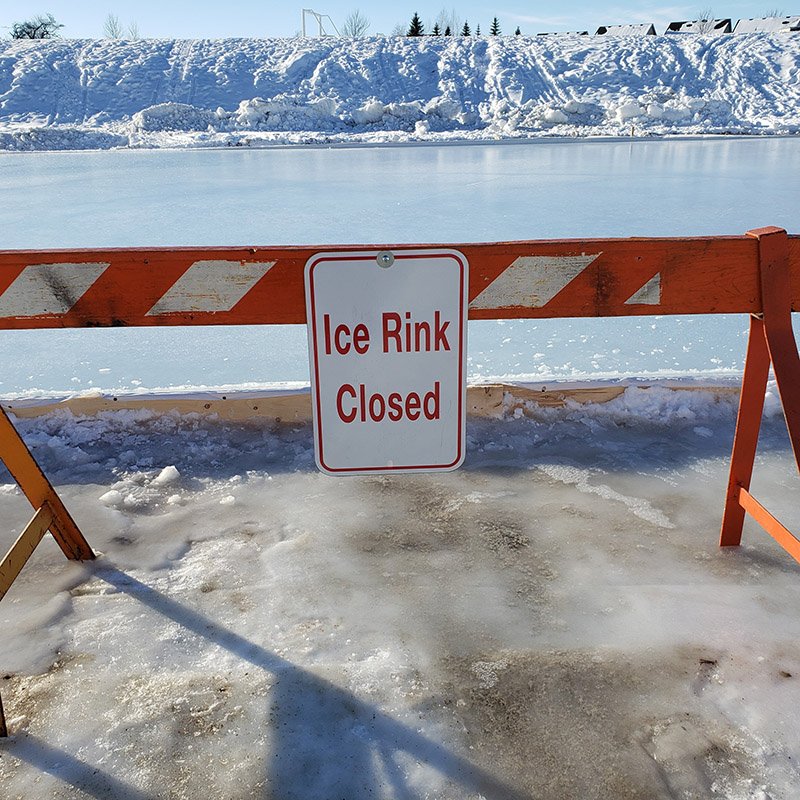 The Town is currently working to construct and/or maintain several outdoor ice rinks, thanks to Parks staff. When it comes to those that are being built, the public is asked to stay off the ice. For those that are open, please enjoy this winter activity and be sure to check orangeville.ca before heading out to ensure rinks are open. Keep in mind that rink operations are weather dependent and also dependent upon people following the municipal regulations and COVID-19 protocols.
The first four locations under construction are Idyllwilde Park, Alder Recreation Centre, Tony Rose Memorial Sports Centre, and the Princess of Wales Park. Once these rinks are open, it's anticipated that work will begin at Lions' Sports Park.
When the rinks are opened for public use, participation restrictions will be in effect during the pandemic -- currently a maximum of five -- under the provincial state of emergency. Check the website for updates.