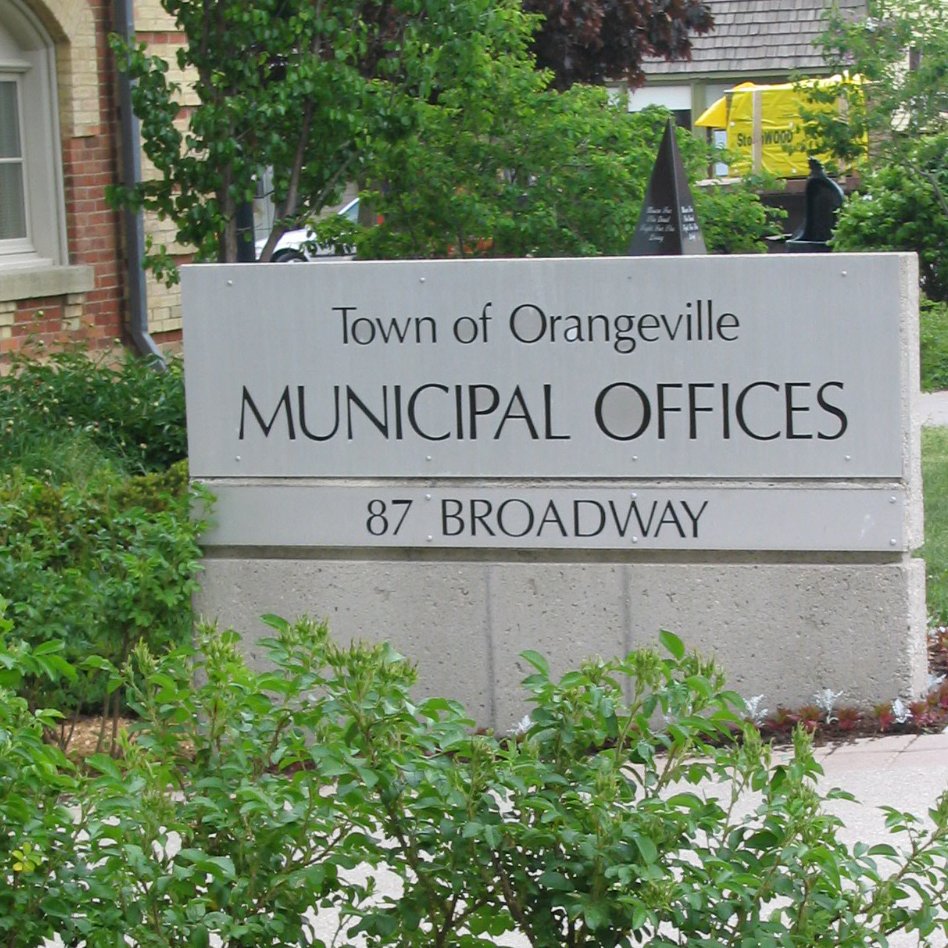 The Town of Orangeville will close those facilities that had reopened as the Province of Ontario gets set to enter shutdown, due to COVID-19, for 28 days, starting December 26.
Additional restrictions will necessitate the closure of Town Hall, the library, and the recreation centres which had reopened. Most services will continue to be available to the public -- by phone, by email, virtual and personal appointments, and online services. For inquiries or more information please contact Customer Service at 519-941-0440 Ext. 0 or customerservice@orangeville.ca. Please note that the Town will maintain its regular holiday break from December 24 at noon to January 4 at 8:30 a.m.
"While this further lockdown is disappointing, hospital administrators are reporting a sharp increase in use of ICU beds," said Mayor Sandy Brown. "This province-wide action will allow us to flatten the new surge in cases. The Town of Orangeville is taking measures to ensure compliance so that our Town residents and Town Staff remain safe. Thank you to all residents for your understanding and resilience during the pandemic. Please postpone family gatherings and continue to follow COVID-19 hygiene practices. Let's work collectively to keep everyone safe and to ensure a happy, healthy and prosperous future."
During shutdown, residents are reminded that trips outside of the home should only be for essential reasons (work, school, groceries/pharmacy, health care, assisting vulnerable individuals or exercise and physical activity). No indoor organized public events and social gatherings are permitted, except with members of the same household – people who live alone can gather with one household. Where possible, people are encouraged to work remotely, as will be the case for many Town of Orangeville staff.
Recreation centres will close, and all recreation programming and facility rentals are cancelled until further notice, as of December 26. Contact recreation@orangeville.ca for more information.
The Orangeville Public Library will revert to curbside pick-up only at the Mill Street branch from 10 a.m. to 5 p.m., effective Monday, December 28. There will be no public access to the library. The Alder Street branch is closed. Access the digital collection with your library card including eBooks, audiobooks, newspapers, magazines, and online courses with Mango Languages and Lynda.com. The Mill Street drop box is open to accept returns.
The Economic Development Division and Small Business Enterprise Centre will continue to operate all services remotely
For police matters, call the OPP Communications Centre at 1-888-310-1122 (toll free in Ontario). When it comes to the enforcement of Public Health Orders or municipal by-laws, fines can be issued.