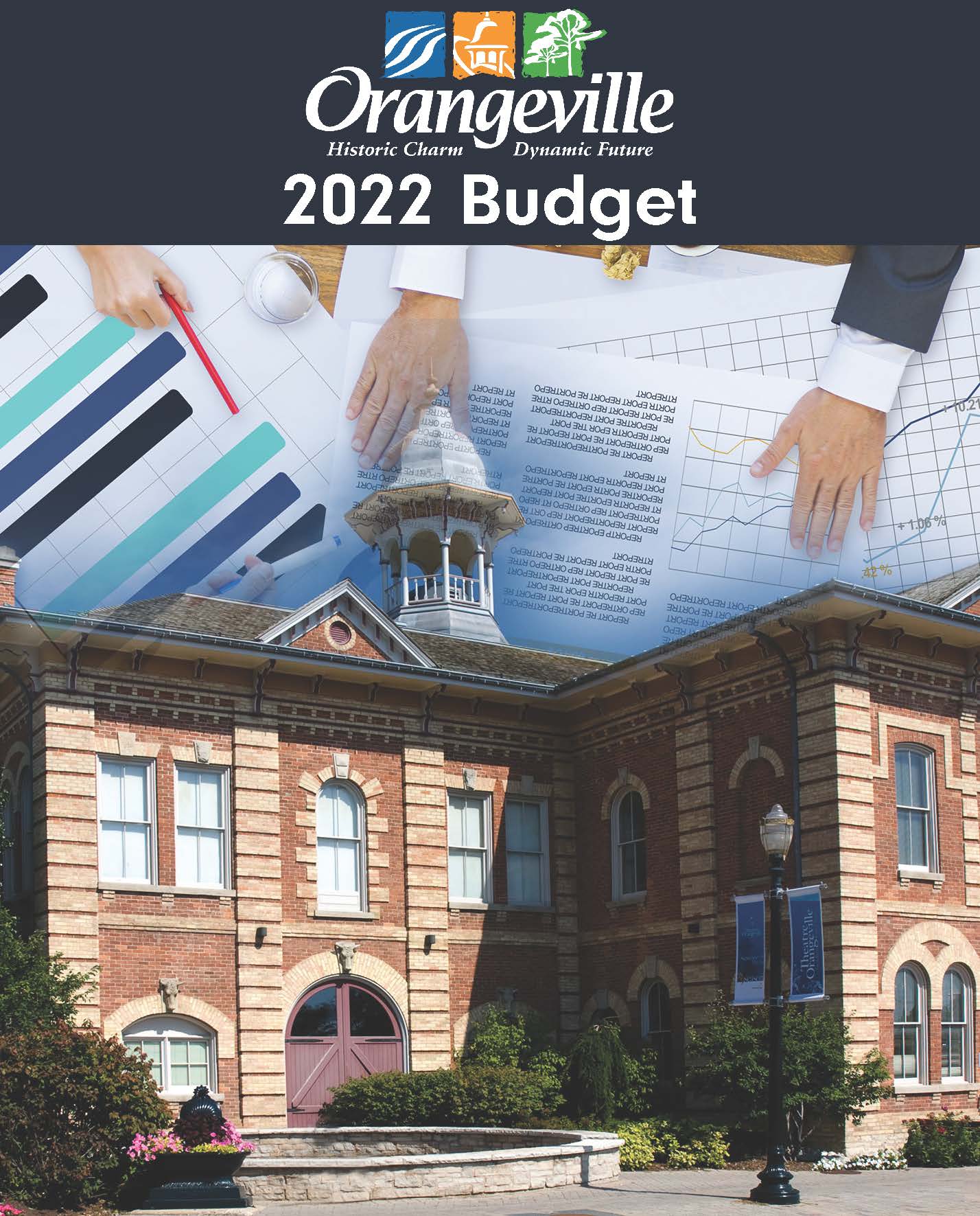 The 2022 Town of Orangeville budget limits the tax levy impact while maintaining desirable service levels and capital infrastructure commitments. Following budget meetings on December 13 and 14, Orangeville Council passed a consolidated budget with a net levy increase of 0.83 percent (or $310,952) from 2021.
Each year, Council and municipal staff work to balance the cost of providing Town services with existing resources. The consolidated budget of approximately $70 million requires $37.7 million in net tax levy after assessment growth.
Describing the Town's 2022 budget as "excellent", Mayor Sandy Brown says a 0.83 percent increase is shockingly low given hikes in inflation. "The Town has been able to make great strides forward on a number of fronts. Council has brought forward traffic improvements, enhanced security in terms of police and fire services, improved recreation facilities, additions to the trail system, and continued improvements to basic infrastructure. Significant advancements have also been made in digital infrastructure, resulting in improved communication internally and externally."
The key pressures for the coming year's budget are health and safety, core service delivery, inflationary commitments, insurance and liabilities, facility and fleet maintenance, debenture payments, asset management and capital investments, and servicing growth.
Key achievements of the budget are maintaining an essential service level, continuation of the capital planning commitment, ensuring 2022 will be a year of recovery and growth, ensuring a robust servicing capacity for current and future residents, modernizing aging systems and infrastructure, implementation of an asset management program that enables data driven decisions and close to real time monitoring of assets, and positioning Orangeville to effectively deal with the changes ahead. Other highlights include enhancing Service Orangeville and continuing to expand online services.
"The Town has delivered a lean budget without compromising the level of services while accomplishing Council's strategic priorities," said Treasurer Nandini Syed.
The 2022 budget maintains an essential service level and a $59.4 million capital planning commitment, of which approximately $37.2 million in projects are carried forward from 2021, leaving $22.2 million in new projects. Most of the carry forward projects are near completion and projected to be completed in 2022. The capital budget has no increase in the tax levy. Key capital projects are:
Water meter and billing upgrades
Rehabilitation of the Broadway downtown boulevards
Centennial Road reconstruction
Boulevard tree inventory and analysis
Alder Recreation Centre pool replacement
Fire station development
Trail development
New salt storage structure and Operations Centre expansion
Mandatory cyber security
Increased protection for digital assets
Annual hardware replacement
Electric vehicles for by-law staff
During budget discussions, Orangeville Council added $130,000 for the installation of a sidewalk on the north end of First Street, $90,000 for the planting of additional trees, and $100,000 for sidewalk repair to the capital budget. Those expenditures will be funded from the general capital levy reserve. Plus, $87,000 was added to the operating budget for a regulatory review of by-laws, to be funded from the rate stabilization reserve.
The Town recently received a favourable financial indicator review from the Ministry of Municipal Affairs & Housing, based on the Town's financial information return and financial statements. The risk assessment, for Orangeville, is low in all categories. The indicators are a demonstration of the Town's commitment to paying down debt, building reserve funds and investing in infrastructure.