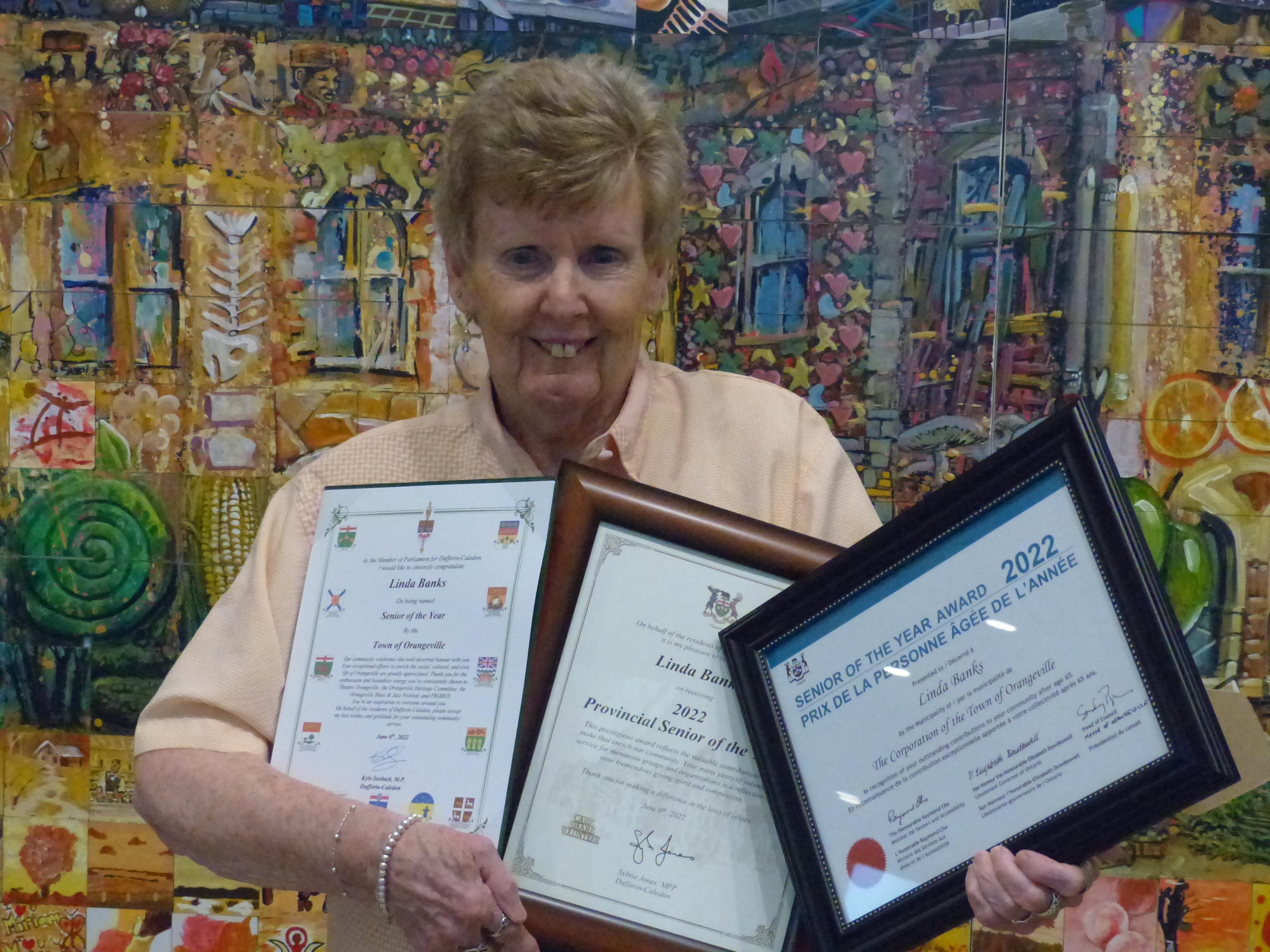 Linda Banks of Orangeville is the recipient of a Senior of the Year Award for 2022. The award is part of the larger celebration of Seniors' Month in June. The Province of Ontario pays tribute each year to seniors who have enriched the social, cultural, or civic life of the community.
Linda moved to Town seven years ago, and has been an active member of our community since then. Some of the community organizations Linda supports include Theatre Orangeville, Heritage Orangeville, and Probus.
Linda has helped with fundraisers and volunteered her time at many community events, including walking annually in the Coldest Night of the Year event to raise money for our local Food Bank. She has volunteered with the Orangeville Blues and Jazz Festival and is a volunteer with the Orangeville Seniors Centre running programs such as assistance with income tax, dancing and bus trips. Linda volunteers with the Orangeville Library and is the Treasurer of the Friends of the Orangeville Public Library and helps with fundraising initiatives for the library via book sales, bake sales, and draws.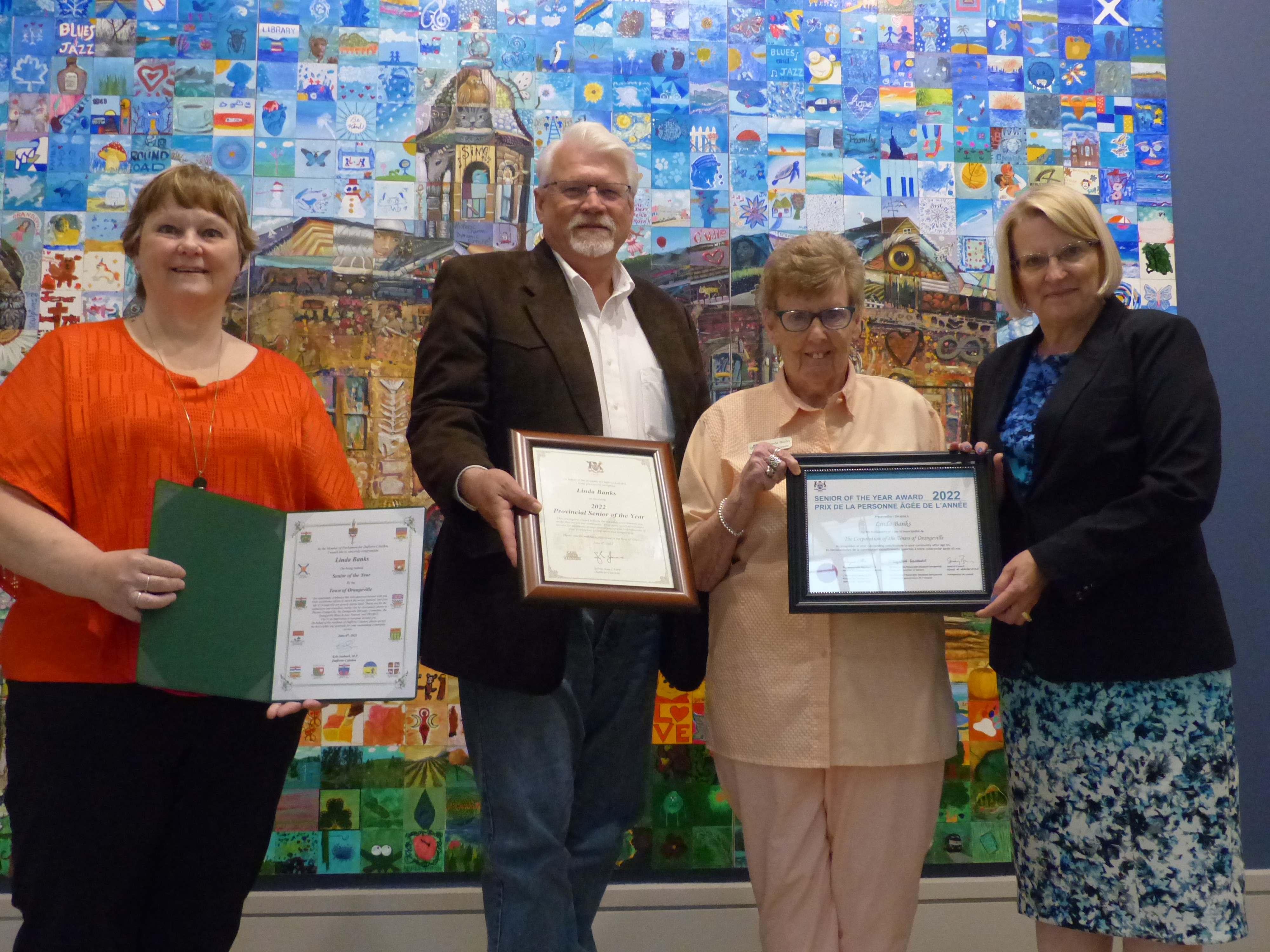 From left to right: Orangeville Councillor Debbie Sherwood, Orangeville Mayor Sandy Brown, Ontario Senior of the Year Linda Banks, MPP for Dufferin-Caledon Sylvia Jones