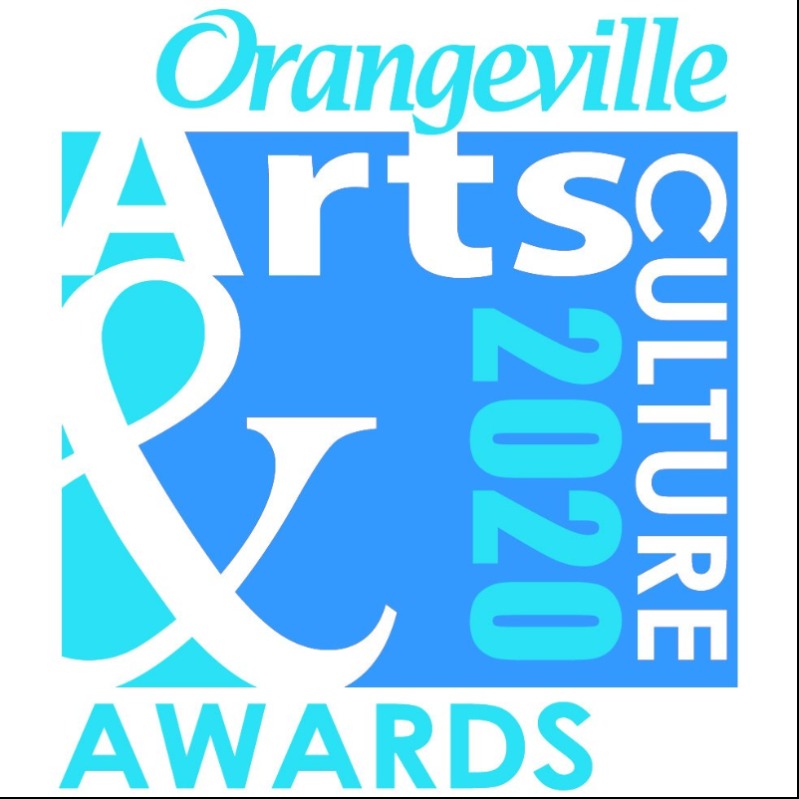 The Town of Orangeville has opened nominations for the annual Arts and Culture Awards. The awards celebrate the vibrancy of the community's cultural scene and aim to recognize contributions made by businesses, organizations and individuals in Dufferin County.
Since 2010, over 70 awards have been presented to an impressive selection of deserving recipients. "This year, we felt it was more important than ever to recognize arts and culture in Orangeville and the surrounding area," says Councillor Lisa Post, Chair of the Cultural Plan Task Force. "Orangeville's creative sector represents a vital part of the Town's identity and the awards are one way to celebrate the many individuals and groups who contribute to it."
Eight award categories have been established and are open to residents of the County of Dufferin. The definition of arts and culture is wide-reaching and can include visual, music, dance, film, theatre, or written mediums, but also embraces culinary arts, design, parades, festivals, and community events. This year particularly, nominators are encouraged to think beyond traditional artistic ventures and consider how arts and culture has been presented, taught, and enjoyed in new and different ways.
Award criteria and a simple online nomination form are available at www.orangeville.ca. The deadline for submissions is Friday, August 28 at 4 p.m. Previous winners cannot be nominated for the same category. Self-nominations are accepted. All nominees will have an opportunity to provide judges with additional information once the Town has received the nominations.
Award nominees will be announced on Friday, September 25. A virtual celebration will be held on Thursday, October 22 starting at 7 p.m.
The timing of the 2020 awards will coincide with Culture Days, an annual celebration that was created in response to the growing recognition that a vibrant arts and cultural sector contributes directly to a healthy and stable society. This year, Culture Days is expanding beyond its traditional weekend to become a more inclusive and interactive four-week schedule of activities. Culture Days 2020 runs from September 25 to October 25.
The community is invited to recognize and celebrate arts and culture by completing a nomination today. For more information regarding nominations for the Town's Arts & Culture Awards, visit the Town's website at www.orangeville.ca or contact Katrina Lemire at klemire@orangeville.ca or 519-941-0440 Ext. 2258.