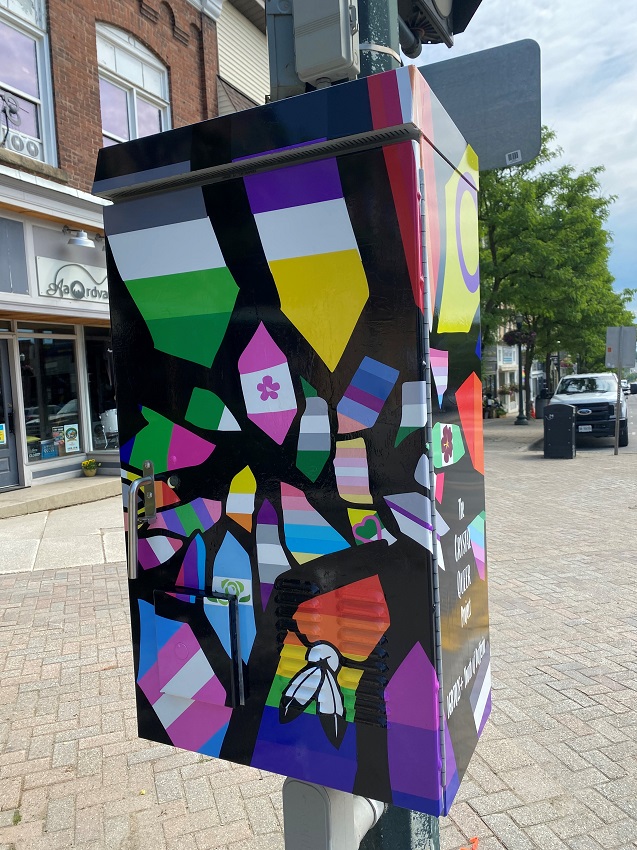 Holiday Lights returns to Orangeville for festive season
The Town of Orangeville is bringing back Holiday Lights to celebrate the festive season this year in various locations. The Town will light up various streetscapes and provide an interactive map for residents to identify their own Holiday Lights 2021 display.
Holiday lighting exhibits will be created in various parts of the Town with a digital (GIS) map of all locations available to residents and visitors to view the displays from the comfort of their own vehicle. The downtown core will see a variety of light displays at Town Hall, Alexandra Park, the Orangeville Public Library and the Broadway medians. The Alder Recreation Centre and Tony Rose Memorial Sports Centre will also take part.
Downtown businesses and all Orangeville area residents are once again invited to participate in lighting and decorating their storefronts and homes. Participants are encouraged to share their Holiday Lights displays by pinpointing their address on the digital map of light displays at orangeville.ca/holidaylights.
This year's Holiday Lights event officially begins on Friday, November 19, when the light displays and Christmas tree at Town Hall will be lit up. The light displays will run through to January 2, 2021. For more information, contact the Community Services Department, Recreation & Events Division at 519-940-9092 ext. 4129, Alison Doering, Recreation & Events Co-ordinator.
Community groups getting in the holiday spirit
The Kin Club of Orangeville will host the Santa Claus Parade this year on Saturday, November 13, beginning at 4:30 pm. For details visit the Kin Club website or Facebook page.
The Optimist Club of Orangeville is once again hosting Christmas in the Park at Kay Cee Gardens. The festive assortment of bright lights and colourful displays will open Friday, December 3, at 7:30 p.m. and run every night, December 4 to 31, from 5:30 to 10 p.m.