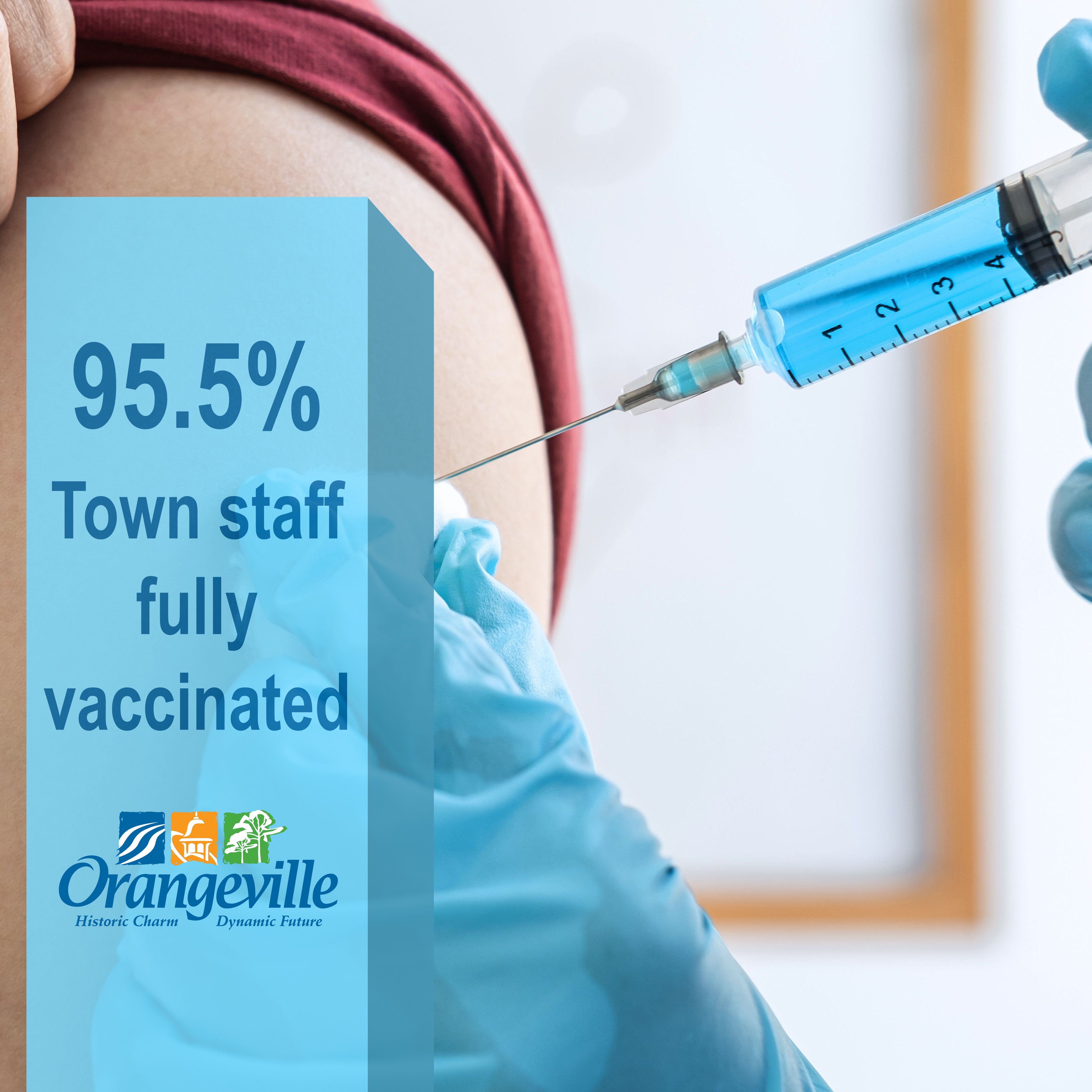 The Town of Orangeville announced the implementation of a COVID-19 mandatory vaccination policy in October, in an effort to protect the community, to provide a safe working environment, and to be consistent with public health advice. The policy requires all Town employees to be fully vaccinated, unless there is a valid exemption by December 31, 2021.
All active Town of Orangeville employees have provided their vaccination status to the Town as part of the mandatory vaccination disclosure policy.
As of December 7, 95.5 percent of Town of Orangeville employees have two doses of the COVID-19 vaccine, with that percentage to rise to 97.2 percent by year-end.
Employees who are not fully vaccinated or who have not disclosed to date are being notified if they are not fully vaccinated by December 31 that they will be put on a six-week unpaid leave. After this period, those who are not compliant will be terminated with cause.
"It is gratifying to see the majority of Town employees have stepped up to keep themselves safe, along with their colleagues and the community we serve," said Orangeville CAO Ed Brennan. "Their actions are very much appreciated during these challenging times. We remain hopeful that we can reach 100 percent compliance with the vaccination policy for everyone's betterment."
The Town is acting to meet its obligations under the Occupational Health and Safety Act to take every precaution reasonable to protect employees from workplace hazards, including COVID-19. The Town will continue to comply with its human rights obligations. Staff who are not able to obtain a COVID-19 vaccine under a protected ground set out in the Ontario Human Rights Code, will be entitled to accommodation.