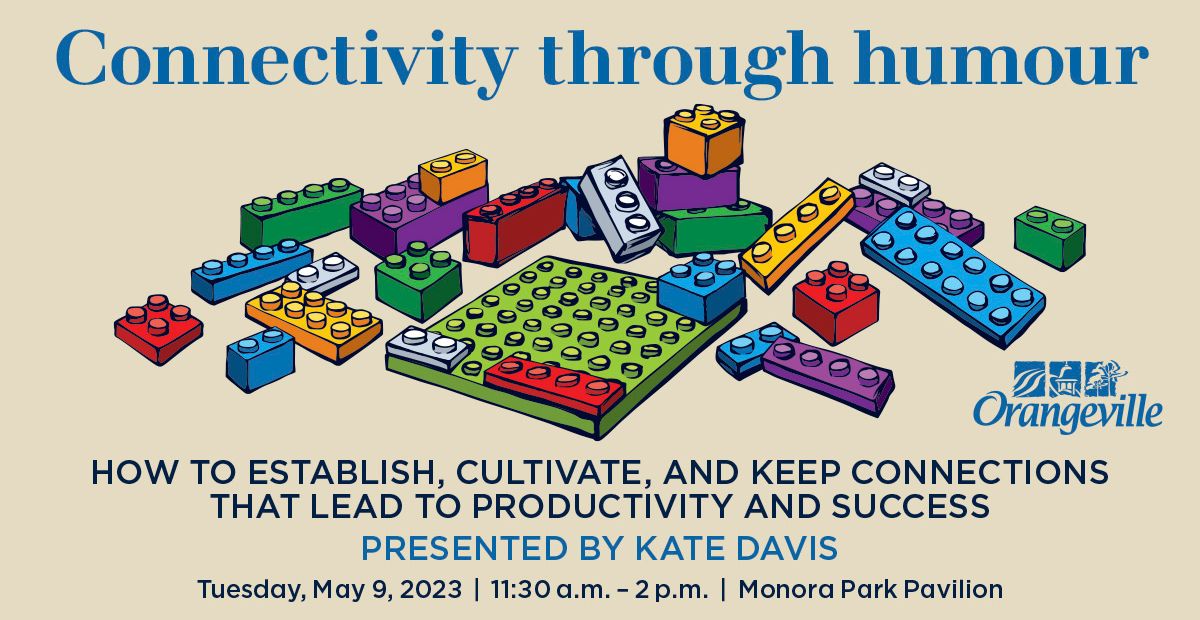 In our ever-changing environment, staying connected is more important than ever. Whether it's a small business owner connecting with their customers and suppliers, interdepartmental staff communication, or colleagues connecting with other colleagues, good communication and rapport are fundamental to the development of strong business relationships and success. Building these positive connections contributes to increased creativity, quick resolutions, and a deeper understanding amongst all staff of the overall business purpose. Staying connected to others keeps things on track and is one of the most important elements to a business's success.
But how can we successfully create these crucial connections? According to Kate Davis, a speaker, writer, and comedian, adding a dose of humour could be the answer. A twelve-time nominee at the Canadian Comedy Awards and star of her own hour-long comedy special on CTV and the Comedy Network, Kate Davis has a unique ability to find humour in any situation. She offers creative solutions to defuse frustrations and reveals how through better connectivity, we can build stronger relationships that lead to greater innovation, productivity, and happiness in both our professional and personal lives.
Kate Davis brings her engaging and light-hearted message to Orangeville for a feature presentation on Tuesday, May 9. This event is ideal for anyone looking to find new ways to connect and may be particularly relevant for local businesses, offering a unique team-building opportunity that will encourage colleagues to engage and network in a different way. All attendees will benefit from Kate's generous insight and outspoken character.
Hosted by the Orangeville & Area Small Business Enterprise Centre, the event will be held at Monora Park Pavilion from 11:30 a.m. to 2 p.m. on Tuesday, May 9. Tickets include networking and lunch and can be purchased for $25 or $150 for a table of eight. Advanced registration is required by Tuesday, May 2 and can be complete by visiting our event page.