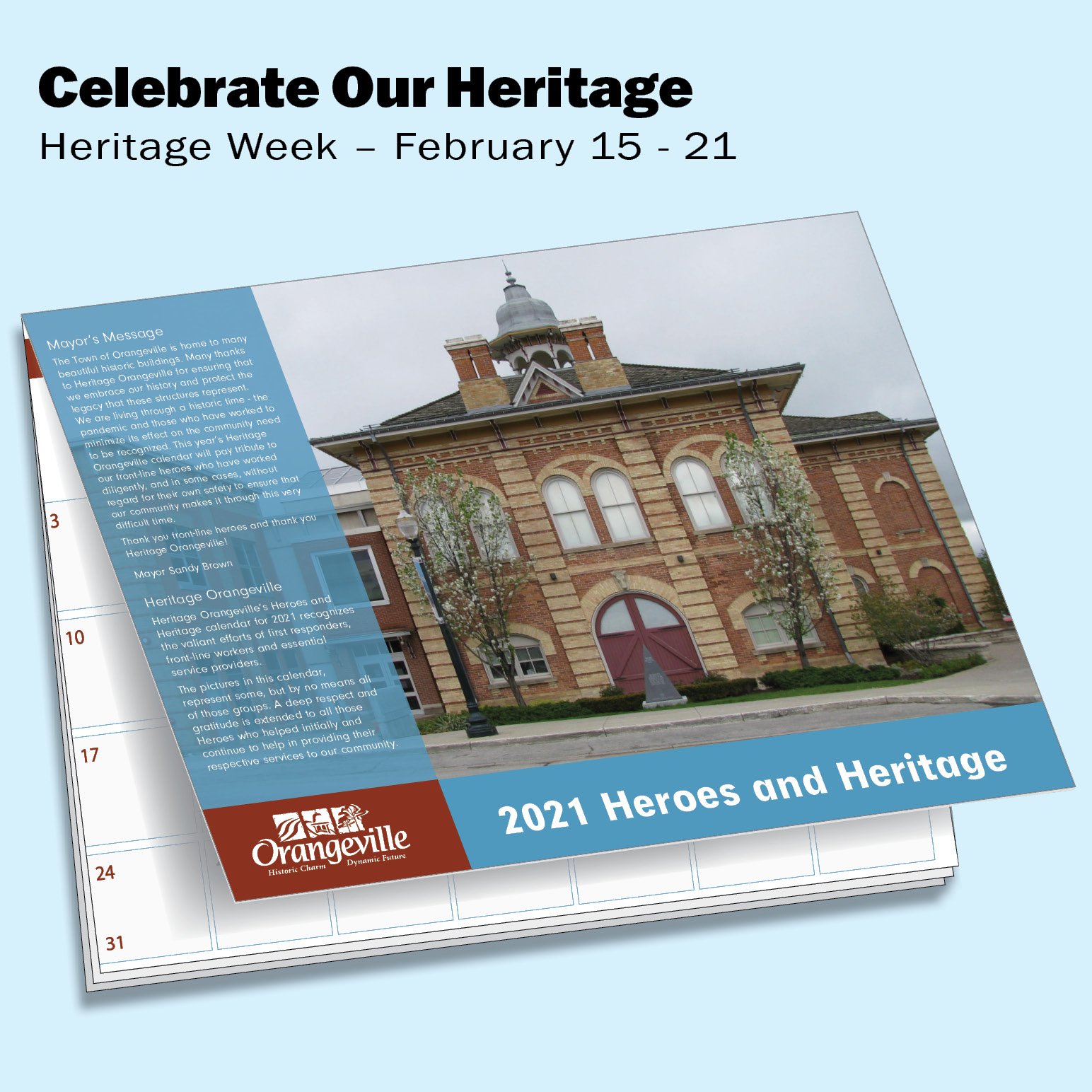 This year our heritage will be celebrated nationally with Heritage Week from February 15-21, 2021. Locally, Mayor Sandy Brown has proclaimed the same period as Orangeville's Heritage Week.
The theme Heritage Canada has chosen for this year's Heritage Day is "Resiliency: relying on our heritage foundations to hold strong and help us pivot in a changing present for the well-being of future generations". In keeping with this theme, Heritage Orangeville asks the community to reflect that the "Heroes of the Past" have left a legacy of community for us to follow and to pass on to those who follow us. Citizens can find inspiration to deal with the challenges of our times as we remember the hard work and ingenuity of the first settlers to establish a community in the wilderness together.
Members of Orangeville Council and Heritage Orangeville urge all Orangeville residents and business owners to reflect on what the Town's heritage means to them. The streets, buildings, and other cultural remnants of our past remind us that we have lessons in resiliency to learn from those who came before us; lessons that can help us move forward into our future.
Heritage Orangeville would like to acknowledge that Orangeville occupies the traditional territory of the Anishinaabe people including the Ojibway, the Potawatomi, and the Odawa of the Three Fires Confederacy.
For further information about Heritage Orangeville, please email heritage@orangeville.ca or call the Town at 519-941-0440. Visit the Heritage Week page on the Town's website.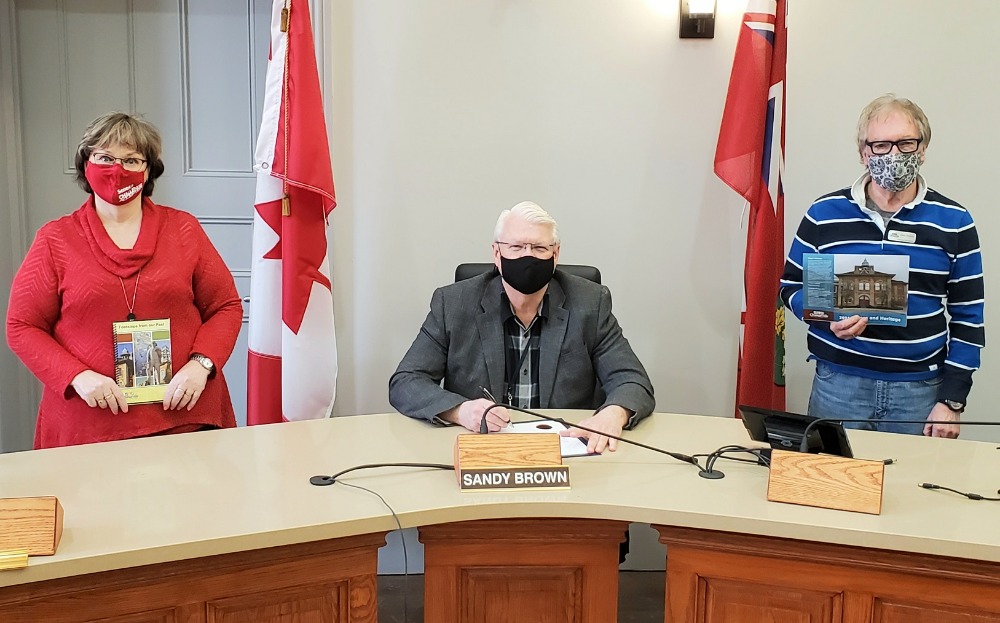 Mayor Sandy Brown has proclaimed February 15-21, 2021 as "Heritage Week" in the Town of Orangeville. Heritage Week provides an opportunity to celebrate our collective history, heritage and diverse traditions. With the 2021 theme "Heroes of the Past", citizens are urged to reflect on the rich history of our country and what the Town's heritage means to them by honouring the contribution of the individuals who shaped our community over the years. Joining Mayor Brown at the proclamation signing are Councillor Debbie Sherwood, chair of Heritage Orangeville, and Heritage Orangeville member Gary Sarazin.