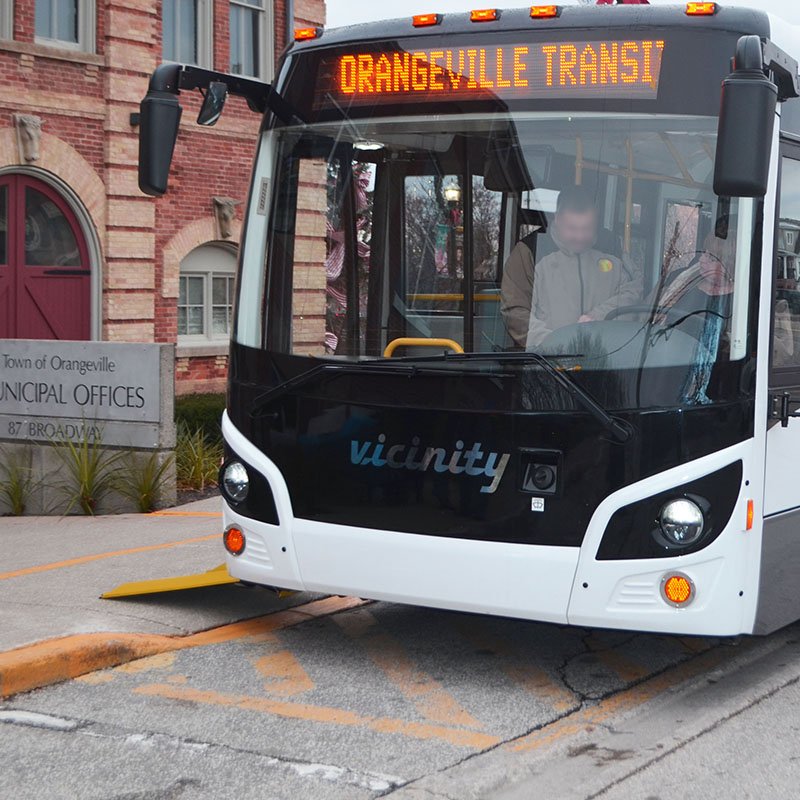 Sustainable public transportation infrastructure was the focus of a federal and provincial announcement today.
The Honourable Catherine McKenna, Minister of Infrastructure and Communities, was joined by the Honourable Laurie Scott, Ontario's Minister of Infrastructure, in Kawartha Lakes to announce funding for 30 projects that will modernize, expand and improve the accessibility and safety of public transit in several communities, including Orangeville.
Residents who rely on public transit in Orangeville, as well as Cobourg, Kawartha Lakes, Stratford, Bradford West Gwillimbury, Collingwood, Wasaga Beach and Elliot Lake will benefit with expanded transit infrastructure.
The Government of Canada is investing more than $23 million in these projects through the Public Transit Infrastructure Stream (PTIS) of the Investing in Canada Infrastructure Plan. The Government of Ontario is providing over $19.1 million, while the municipalities are contributing more than $17.5 million in total towards 30 projects.
The Town of Orangeville will receive funding for several projects including construction of a new transfer point, a new bus route, and two new buses. The province announced funding last year and now the federal funding has been approved through the Investing in Canada Infrastructure Program. The Orangeville projects will receive $837,500 in federal funding and $697,847 in provincial funding, with a municipal contribution of $558,403.