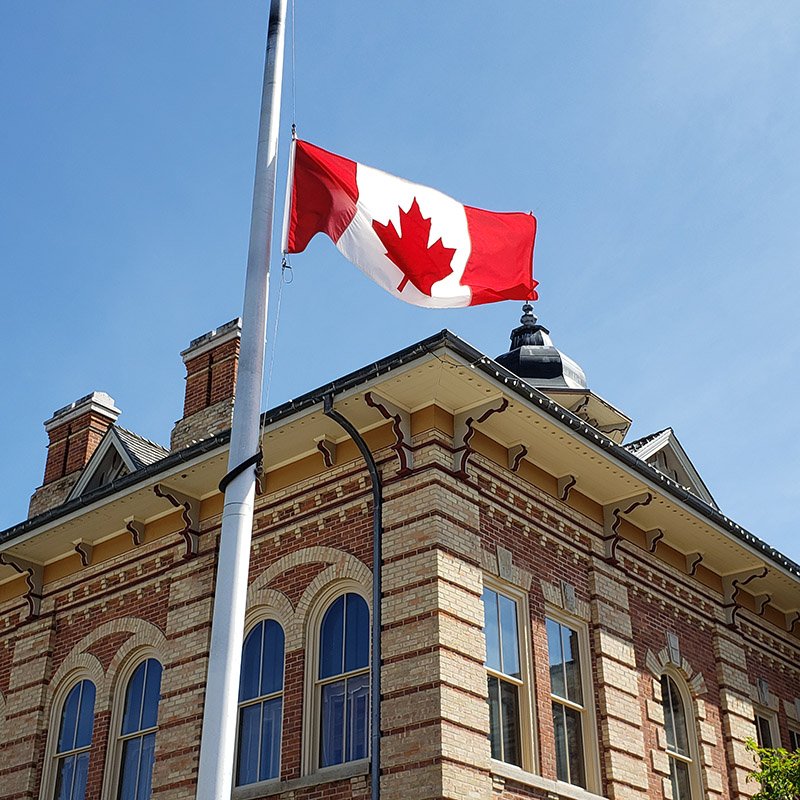 Flags at Town of Orangeville facilities have been lowered as a sign of collective mourning of the remains of 215 children found at the site of a former residential school in Kamloops, British Columbia.

Flags on all federal buildings are being flown at half-mast and communities across the country are dedicating tributes to the Indigenous children who never made it home.
"It's a time of national mourning and acknowledgement," said Mayor Sandy Brown. "We look forward to a full and open investigation of these deaths. We mourn for the children and their families, and we hope that investigations that follow reveal what happened. It's a terrible discovery."
"Sadly, this tragic discovery is not an isolated event as residential schools existed across Canada," said Councillor Lisa Post, Council representative for the Equity, Diversity and Inclusion Committee. "Truth and reconciliation starts with understanding our history, acknowledging the darkness from our past, and taking meaningful action moving forward."
The Kamloops residential school operated between 1890 and 1969. The federal government took over the facility' from the Catholic Church and ran it as a day school until it closed in 1978.