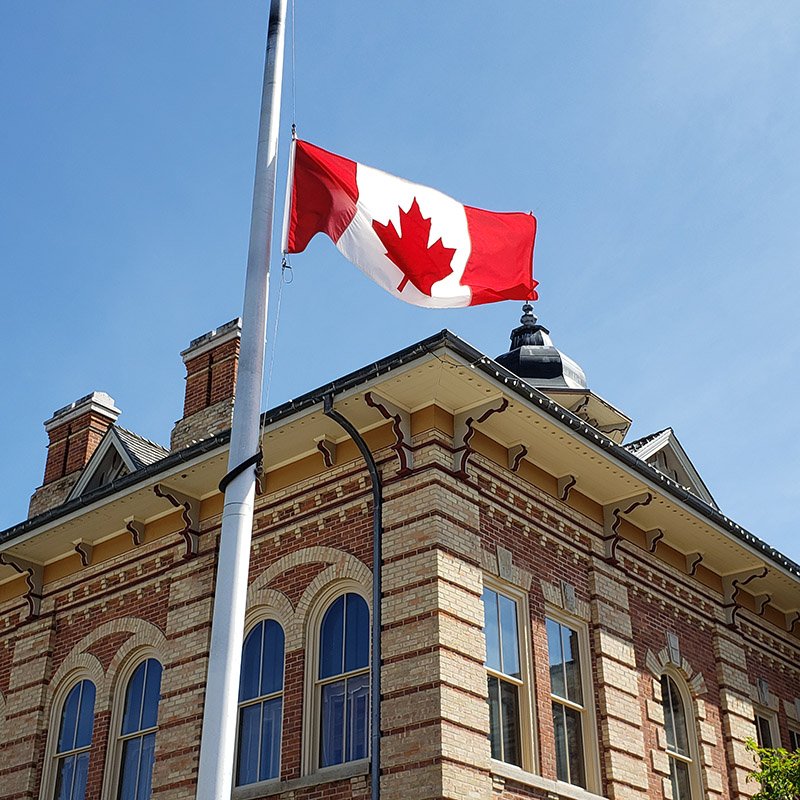 The Town of Orangeville will keep flags lowered at municipal buildings until noon on Friday, June 11, as a sign of collective mourning for family members targeted and killed in London, Ontario.
Salman Afzaal, 46, his wife Madiha Salman, 44, their daughter Yumna Afzaal, 15, and Salman Afzaal's mother Talat Afzaal, 74, were killed after a truck struck them while they took an evening walk.Police are calling the hit-and-run incident a hate-motivated attack. They are said to have been very involved in their community and committed to their faith.

The Town joins Canadians in mourning the three generations of one family who were so tragically killed, and we pray for the recovery of the family's injured 9 year-old son.

The Town of Orangeville stands in solidarity with the Muslim community and joins them in shock and sorrow at this hateful crime.

Municipal flags had been scheduled to return to full-mast today, after having been lowered in honour of the 215 children whose remains were found at a residential school in B.C.