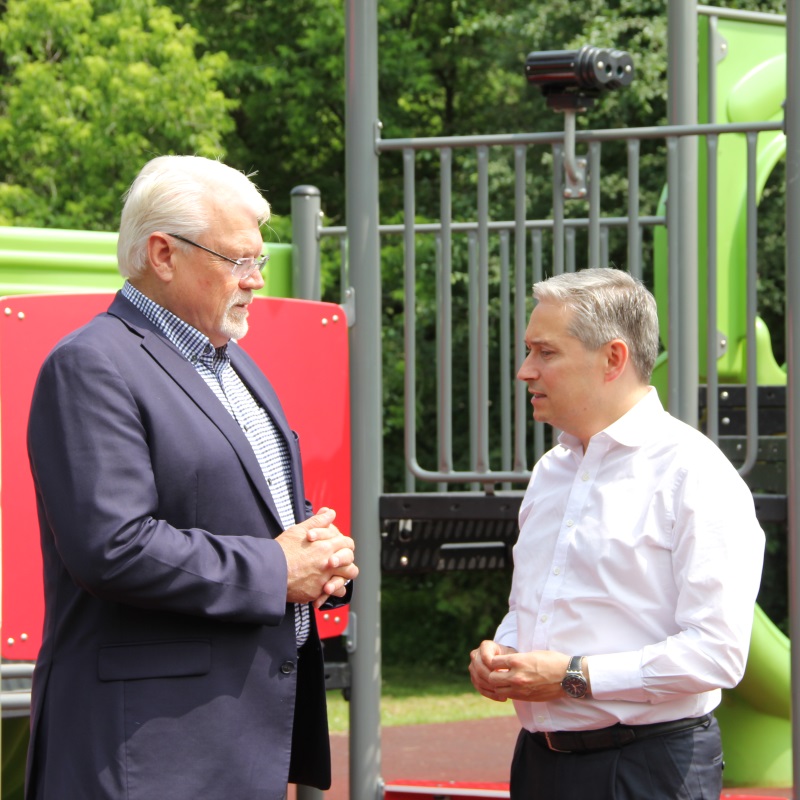 The Hon. François-Philippe Champagne, Minister of Infrastructure and Communities, visited Orangeville July 8. He stopped at Maywood Park where he met with Mayor Sandy Brown, town staff and park users.
The Town received Government of Canada funding ($47,000) to assist with the new and accessible playground equipment, rubber surfacing and asphalt walkways at Maywood Park (65 Bredin Parkway).
"A small grant in a small Town makes a big difference," the Minister said. "I would like to see more investments like that." The playground equipment is manufactured by Jambette of Quebec.