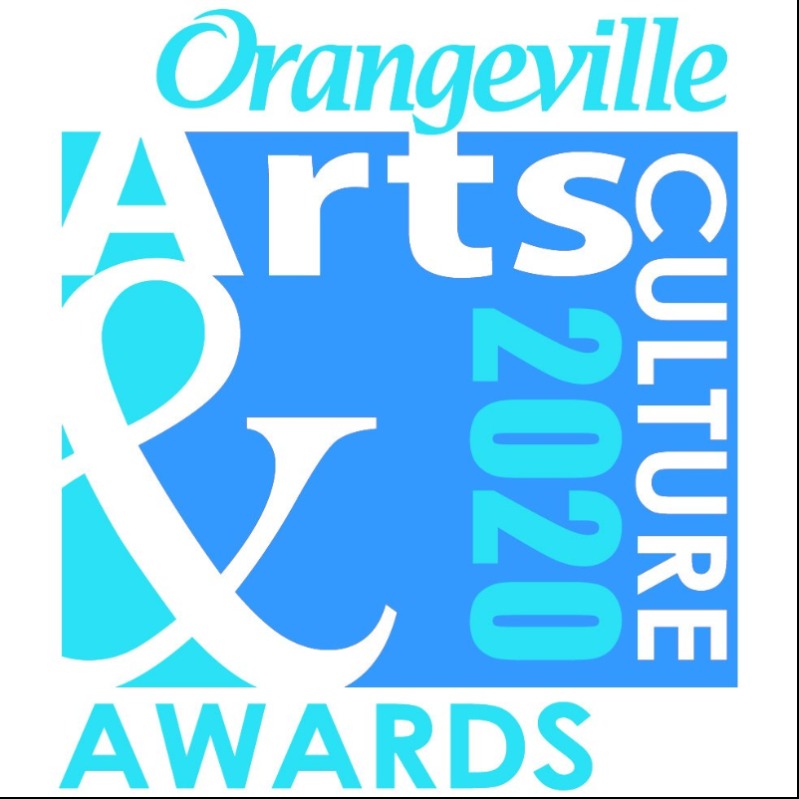 The Town of Orangeville announced the winners of the 2020 Arts & Culture Awards on October 22. The virtual presentation celebrated the local arts and culture sector and paid tribute to the outstanding contributions made by individuals, businesses and organizations throughout the region.
Winners were announced in eight award categories, with judging completed by an experienced independent panel from outside Dufferin County.
The recipients of the 2020 awards are:
Established Artist of the Year: Ann Randeraad
Emerging Artist of the Year: Adam DeWitte
Student Artist of the Year: Ela Unger
Arts Educator of the Year Award: Lisa Lahue
Community Arts Volunteer Advocate Award: Wayne Townsend
Community Impact by an Organization Award: Optimist Club of Orangeville
Community Impact by a Business Award: Artsploration
Creative Cultural Event Award: Beautiful Wild Art Exhibit presented by Ricky Schaede
While the online presentation was pre-recorded this year, the event maintained the tradition of having past award recipients introduce the nominees and announce each winner. Filming took place at a variety of locations in Orangeville to showcase the multitude of creative spaces available in the community. Featured locations included Dragonfly Arts on Broadway, Maggiolly Arts, TriTone Music Studios, BookLore, the amphitheatre at Island Lake Conservation Area, the Orangeville Public Library's Mill Street location, and the Town of Orangeville's Opera House.
Again this year, Wayne Townsend acted as Master of Ceremonies for the event and welcomed viewers. "Like many things in our lives, this year's celebration looks a lot different," said Mr. Townsend. "But we are still here because we know the importance of celebrating arts and culture."
Councillor Lisa Post, Chair of the Cultural Plan Task Force, and Mayor Sandy Brown also participated in the presentation to congratulate all nominees and recognize their impact to the community.
"Despite challenges faced by the creative sector this year, I have been so proud to see unbelievable innovation emerge," said Councillor Post. "To each and every nominee, thank you for bringing beauty to our eyes and ears through music, visual art, performance, and entertainment."
Winners will be presented with their awards at socially distanced, individual meetings next week. A special thank you to Joan Hope at Dragonfly Arts on Broadway for sourcing this year's awards.
The Art of Storytelling, a local videography company and award nominee, managed the recording and editing of the awards presentation.
Nominations for the Arts & Culture Awards open every spring for individuals, businesses, and organizations in Dufferin County. Watch for the nomination announcement at orangeville.ca.