Posted on Wednesday, August 12, 2020 12:00 AM
The Town of Orangeville, in partnership with the Orangeville, Shelburne and Grand Valley Business Improvement Areas (BIAs), has received a $40,000 grant from Digital Main Street (DMS) Ontario for a Digital Service Squad (DSS). The grant will help main street small businesses use digital technologies to adapt to a rapidly changing environment. Funding for the grant is provided by FedDev Ontario. The Squad will be administered by the Orangeville & Area Small Business Enterprise Centre and...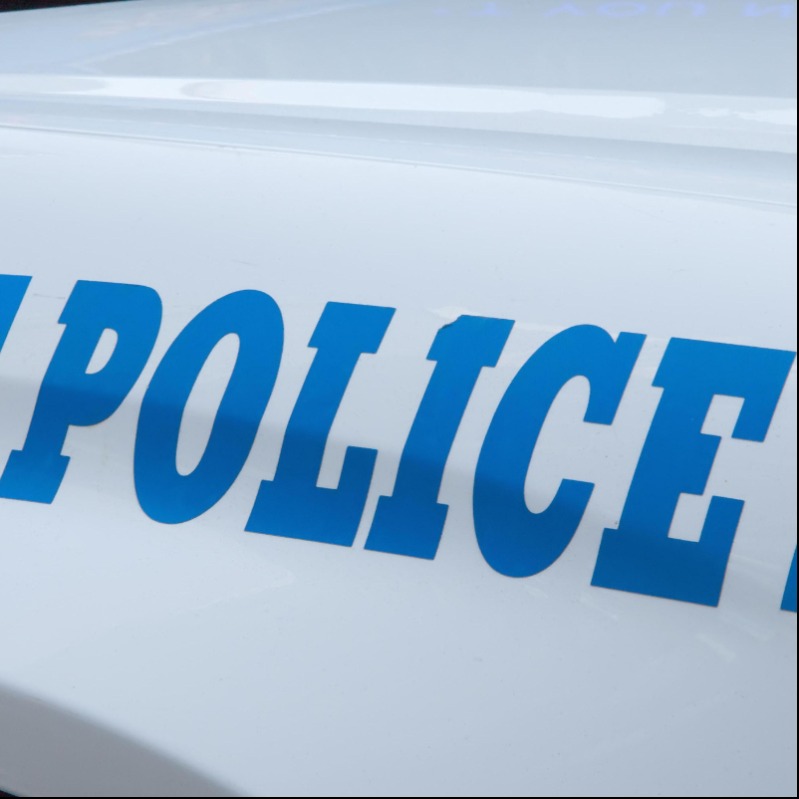 Posted on Tuesday, August 11, 2020 12:00 AM
The Town of Orangeville's transition to Ontario Provincial Police (OPP) remains within budget and on schedule for October 1, 2020.
In a report to Orangeville Council, Chief Administrative Officer Ed Brennan said the staff transition and recruitment process to OPP is under way. The OPP's Career Development Bureau has completed the final review stage of uniform applicants. Letters to offer or decline will be sent to applicants the week of September 7. Training for the transitional officers will take...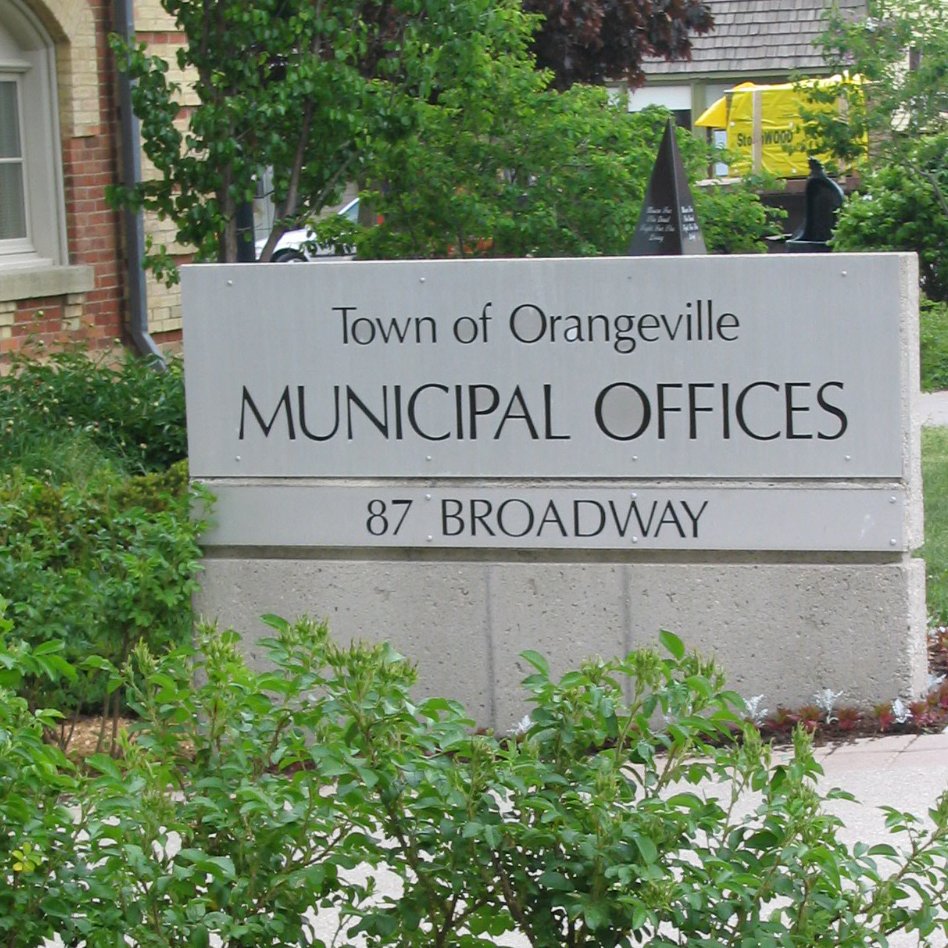 Posted on Monday, August 10, 2020 12:00 AM
As the Town of Orangeville continues to reopen facilities and services under stage 3 of the provincial recovery plan, additional amenities and programs will open to the public. The Town's facility reopening remains a phased approach to allow for the assessment and implementation of new safety protocols, staff transition, additional training as well as monitoring of service and program demands.
Town Hall

On August 4, Town Hall opened to the public by appointment only on August 4, from 9 a.m. to...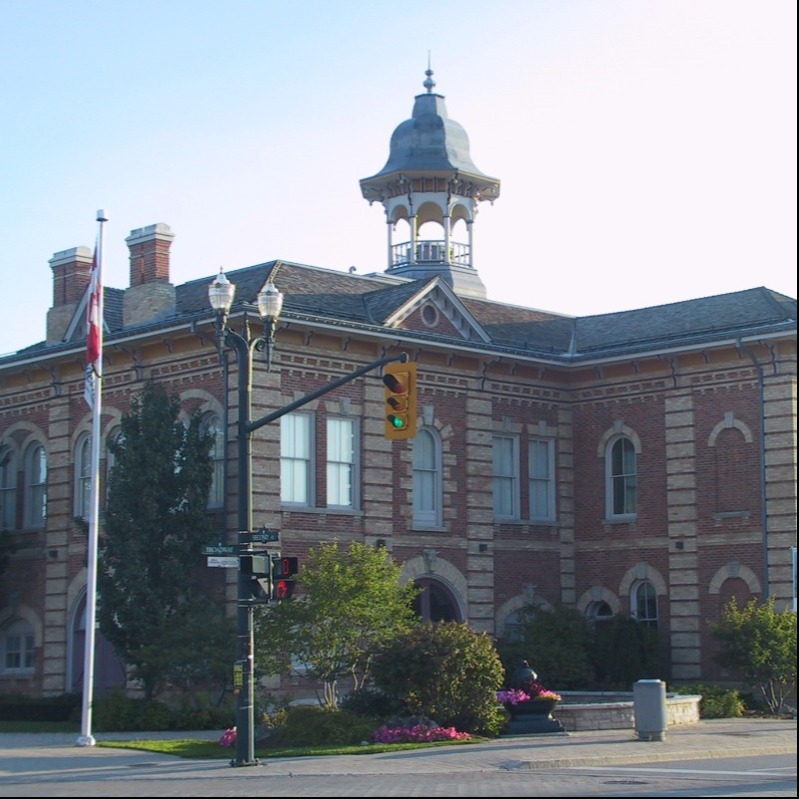 Posted on Tuesday, July 21, 2020 12:00 AM
Orangeville's Town Hall will open for public appointments for the first time since closing in late March to reduce the spread of COVID-19. Now in stage three of the provincial recovery plan, the Town Hall will reopen August 4 to accommodate public appointments and to welcome staff back on staggered and alternating shifts to reduce numbers of people in the building at one time. The capacity in the building will be 50, including staff and public, at any given time.
To book an appointment, members of...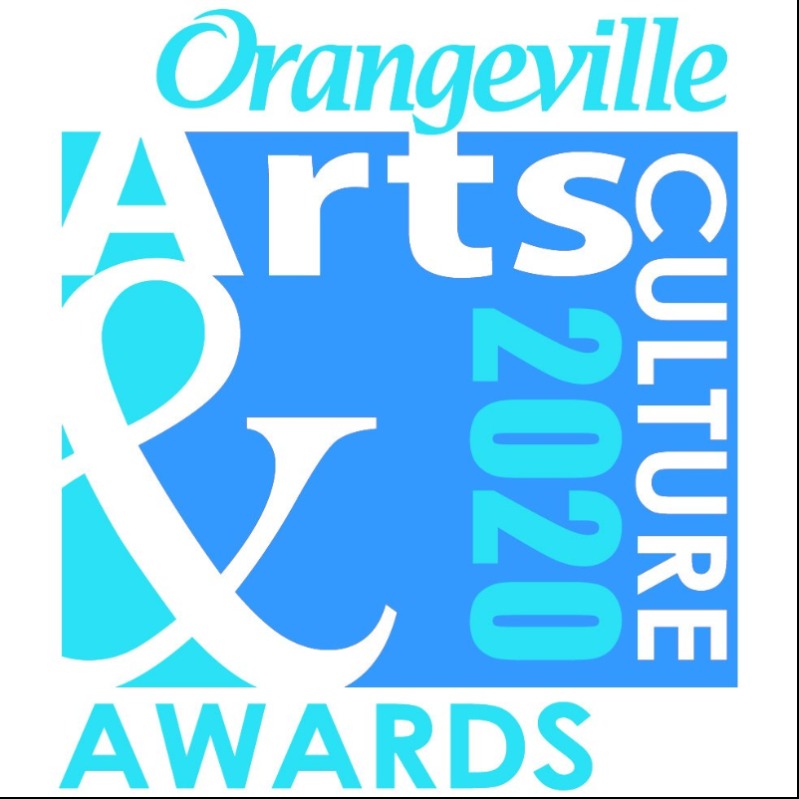 Posted on Monday, July 20, 2020 12:00 AM
The Town of Orangeville has opened nominations for the annual Arts and Culture Awards. The awards celebrate the vibrancy of the community's cultural scene and aim to recognize contributions made by businesses, organizations and individuals in Dufferin County.
Since 2010, over 70 awards have been presented to an impressive selection of deserving recipients. "This year, we felt it was more important than ever to recognize arts and culture in Orangeville and the surrounding area," says Councillor Lisa...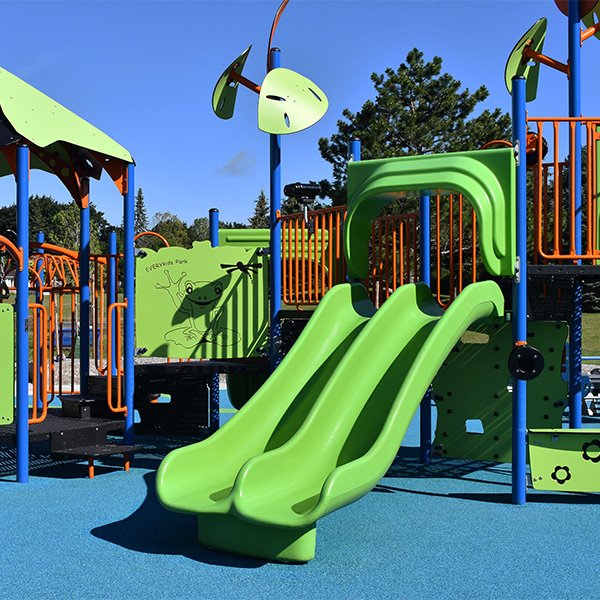 Posted on Thursday, July 16, 2020 12:00 AM
Given the greenlight to proceed to stage 3 by the Province of Ontario, the Town of Orangeville is currently readying all 27 of the Town's playgrounds for reopening tomorrow.
In preparation, parks crews have been completing a full inspection of all necessary structures and equipment prior to reopening as well as ensuring that all pre-engineered fibre (fall areas) are levelled and checked. The new playground at Everykids Park includes a junior playground with slides, climbers, low level monkey bars,...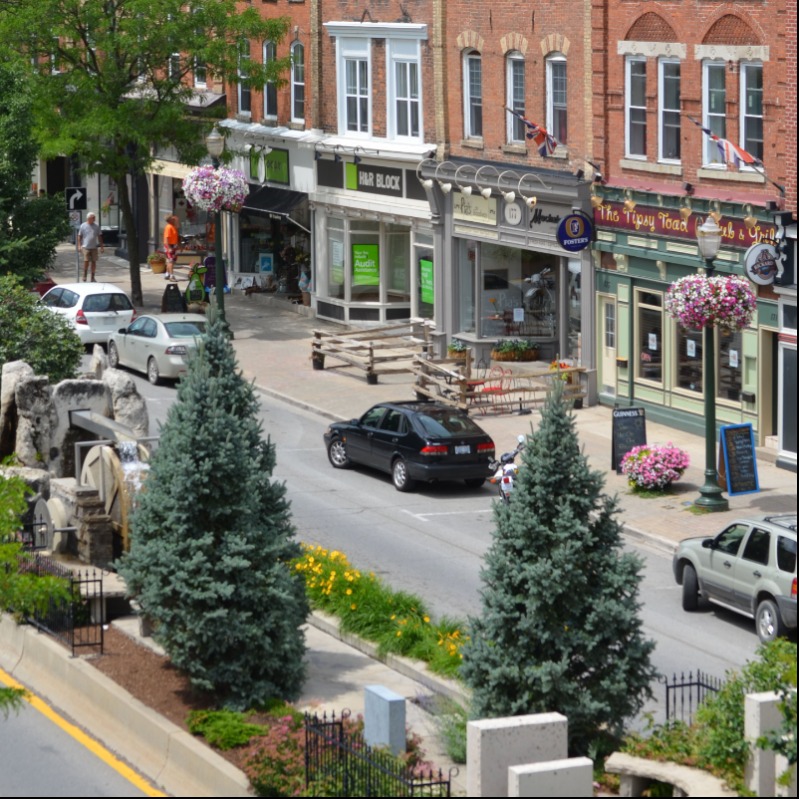 Posted on Wednesday, July 15, 2020 12:00 AM
The Province of Ontario has announced plans for stage 3 of reopening, as the spread of COVID-19 continues to slow. Orangeville is on the list of communities that can enter stage 3 as of July 17.
Ontario has identified this stage can include reopening outdoor playgrounds and play structures, movie theatres, indoor restaurant dining, and gyms, as well as relaxing restrictions on public gatherings, subject to physical distancing requirements. Indoor and outdoor gathering limits will also be increased...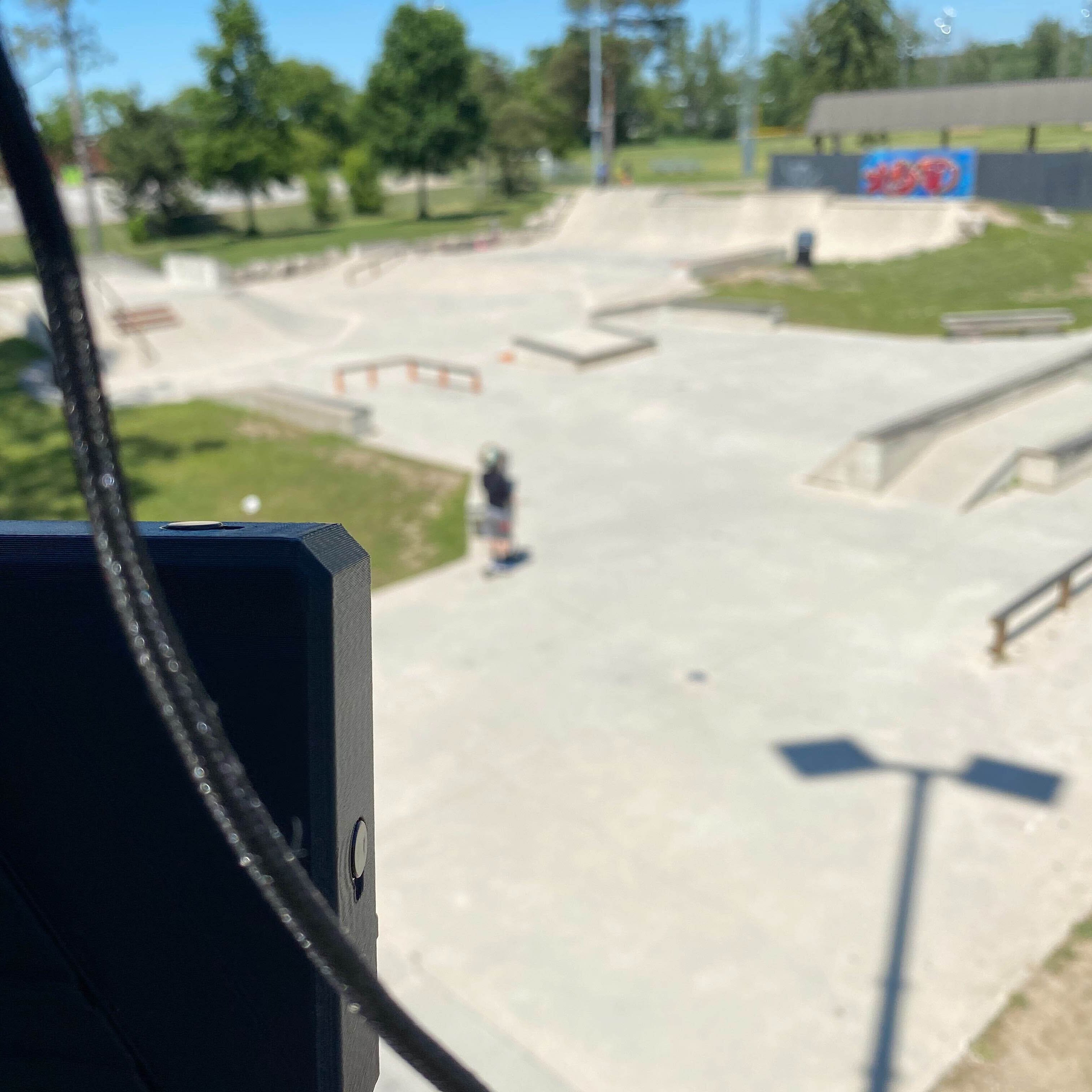 Posted on Wednesday, July 15, 2020 12:00 AM
The Town of Orangeville, in partnership with IRIS R&D, an Ontario-based technology start-up company, is launching an innovative smart open space pilot this week. The goal of the pilot is to support the reopening of public places in a way that is in line with Public Health guidelines on social distancing and to understand the flow of people in public spaces.
As part of the Town's Digital First initiative and COVID-19 recovery efforts, smart cameras have been installed at the community garden and...
Posted on Tuesday, July 07, 2020 12:00 AM
The Town of Orangeville has unveiled two new tree sculptures on Broadway. The coyotes are howling at 216 Broadway, in front of the post office. The eye-catching sculpture is carved out of white pine and took more than a week to complete.
Up the street, at 305 Broadway, is a whimsical sculpture of pelicans. They look like they are sitting on individual posts but the sculpture's elements are all carved from one log, of white pine. This sculpture also took more than a week to complete.
Both sculptures...
Posted on Tuesday, June 30, 2020 12:00 AM
Everykids Park, originally opened more than two decades ago, has a brand new look. Redesigned and re-imagined over the past year, the park's features, inside the larger Harvey Curry Park, are ready for children to enjoy once the province signals that COVID-19 restrictions are lifted.
Openspace Solutions Inc. was awarded the contract to replace the Everykids Park play structures and splash pad at Harvey Curry Park (90 Dawson Road). Work began in September, with much of the preparation work completed...
Posted on Tuesday, June 30, 2020 12:00 AM
The Orangeville Fire dispatch service is switching from the Orangeville Police Service to the Tillsonburg Fire & Rescue Service's communications centre. The transfer of dispatch and communication services is effective July 27, 2020 at 8 a.m.
Orangeville Police Service is the current dispatch provider, however with the Town's transition to Ontario Provincial Policing this October a new provider was needed for the fire dispatch service. The Town issued a Request for Proposals, with the Town of Tillsonburg...
Posted on Tuesday, June 23, 2020 12:00 AM
The Town continues to evaluate opening recreation programs, including swimming pools. Information is being shared with the community as it is available and things continue to evolve.
The business model for recreation centre aquatics programs is based on large participant volumes and today that traditional model of program delivery is not possible due to the pandemic and related safety protocols. Although the province recently announced that municipal pools could reopen, the number of participants...