Posted on Monday, August 23, 2021 12:36 PM
There will be an emergency water shutdown from Tuesday, August 24 at 8 p.m. to Wednesday, August 25 at 6 a.m. at 60-82 First Street and 53-75 First Street (both sides of First Street). See map of approximate area affected. When the water comes back on residents and businesses will experience air in the water lines and possibly some sediment. Please run cold water and it will clear up.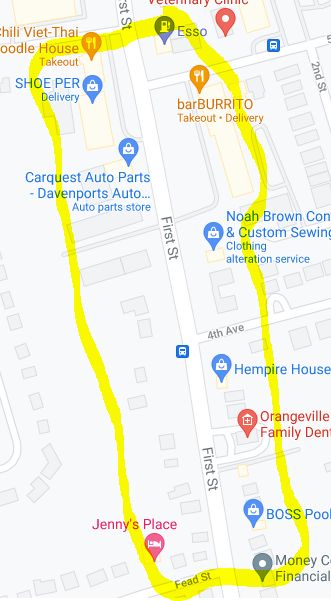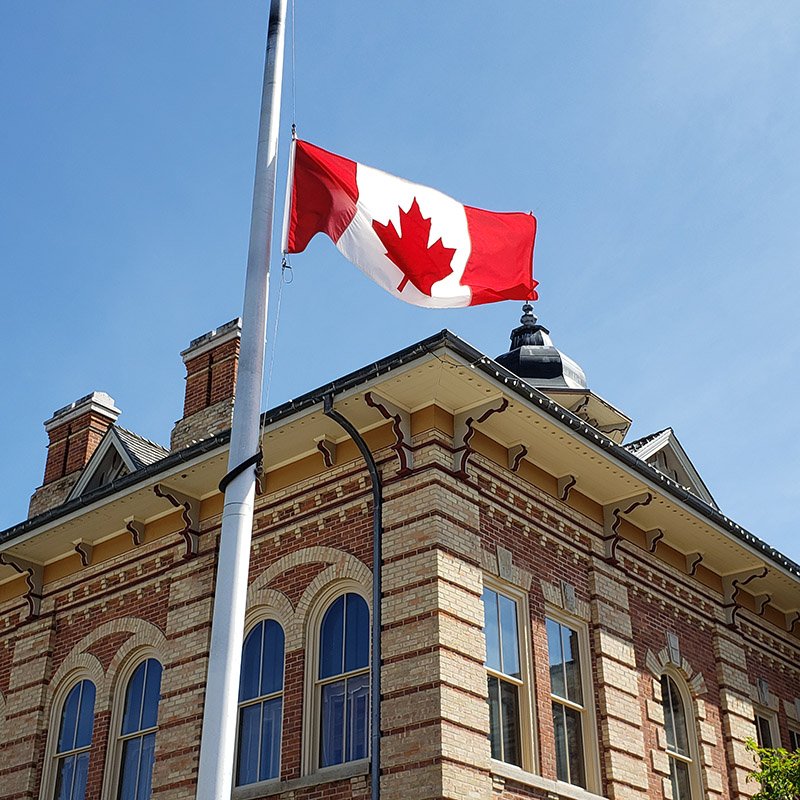 Posted on Monday, August 16, 2021 02:38 PM
The Town of Orangeville has lowered municipal flags today to honour former premier Bill Davis. Flags will return to full mast on Wednesday morning. Premier Bill Davis served Brampton and Peel Region for 26 years as a Member of Provincial Parliament. A former education minister, he earned the moniker Ontario's "education minister" due to his commitment to and impact on the education system. He died August 8, 2021 at the age of 92.
"During his tenure as Cabinet Minister and Premier – many contentious...
Posted on Thursday, July 22, 2021 11:21 AM
The Town will be undertaking asphalt resurfacing works on the following roads as a part of its annual General Road Maintenance contract starting on the week of July 26, 2021 and concluding in approximately two weeks:
Broadway between Town Line/Sherbourne Street and Highway 10
Riddell Road between Spencer Avenue/Centennial Road and Alder Street
Blind Line between Hansen Boulevard and Scott Drive
Bredin Parkway between First Street and Hillsdale Avenue
Honeysuckle Lane between Gooseberry Street and...
Posted on Thursday, July 22, 2021 08:30 AM
Public notice
Notice is hereby given that Council for Town at its meeting to be held on Monday, August 9, 2021 at 7:00 p.m. will declare surplus and consider the sale of part of the unused rail line spur adjacent to 120 C Line (being Parts 3 and 4 on Reference Plan 7R-2408 shown below).
Anyone who claims that their lands will be prejudicially affected by the sale of a portion of the closed rail line spur may register as a delegate by submitting:
Posted on Thursday, July 15, 2021 03:11 PM
The upcoming electronic Heritage Orangeville meeting is scheduled for Thursday July 22, 2021 at 7:00 p.m. and the agenda will be posted online at www.orangeville.ca by Friday July 16, 2021.
Due to efforts to contain the spread of COVID-19, the Council Chambers at Town Hall will not be open to the public to attend Heritage Orangeville meetings until further notice.
Written Comments
Prior to be meeting, written comments may be sent to the Secretary of the Heritage Orangeville Committee by...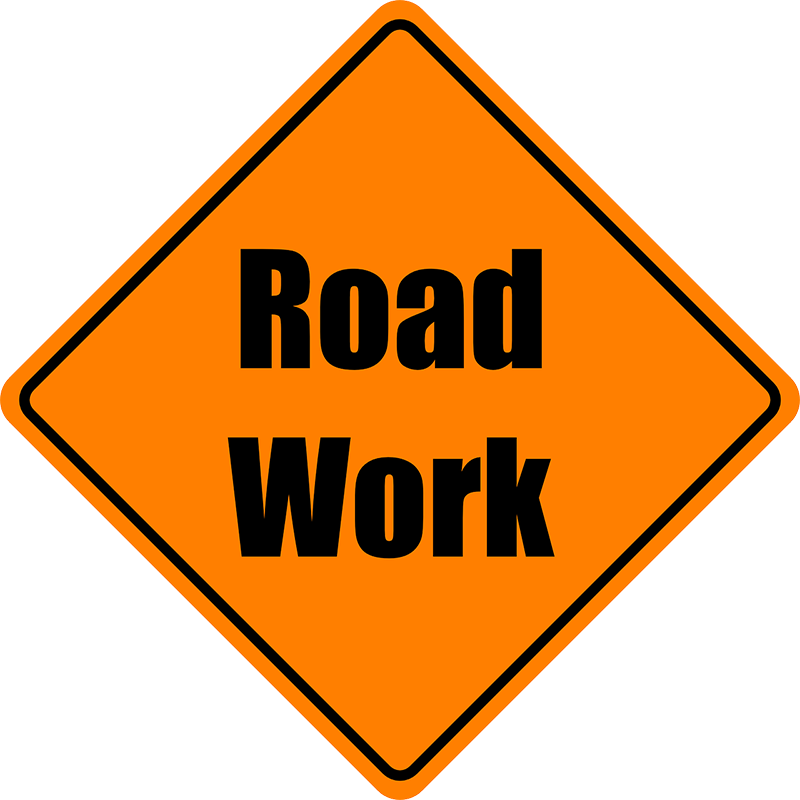 Posted on Friday, July 02, 2021 01:46 PM
For the next two years, the Centennial Road reconstruction project will be a major undertaking for the Town of Orangeville. Running through the Town's industrial heart, it facilitates much of the industrial park's heavy vehicular traffic. The reconstruction project will consist of two phases. Tideman Drive to C Line is scheduled for 2021. Tideman Drive to Dawson Road, including the installation of new traffic signals at the Dawson/Hillside and Centennial Road intersection, is planned for 2022. Triton...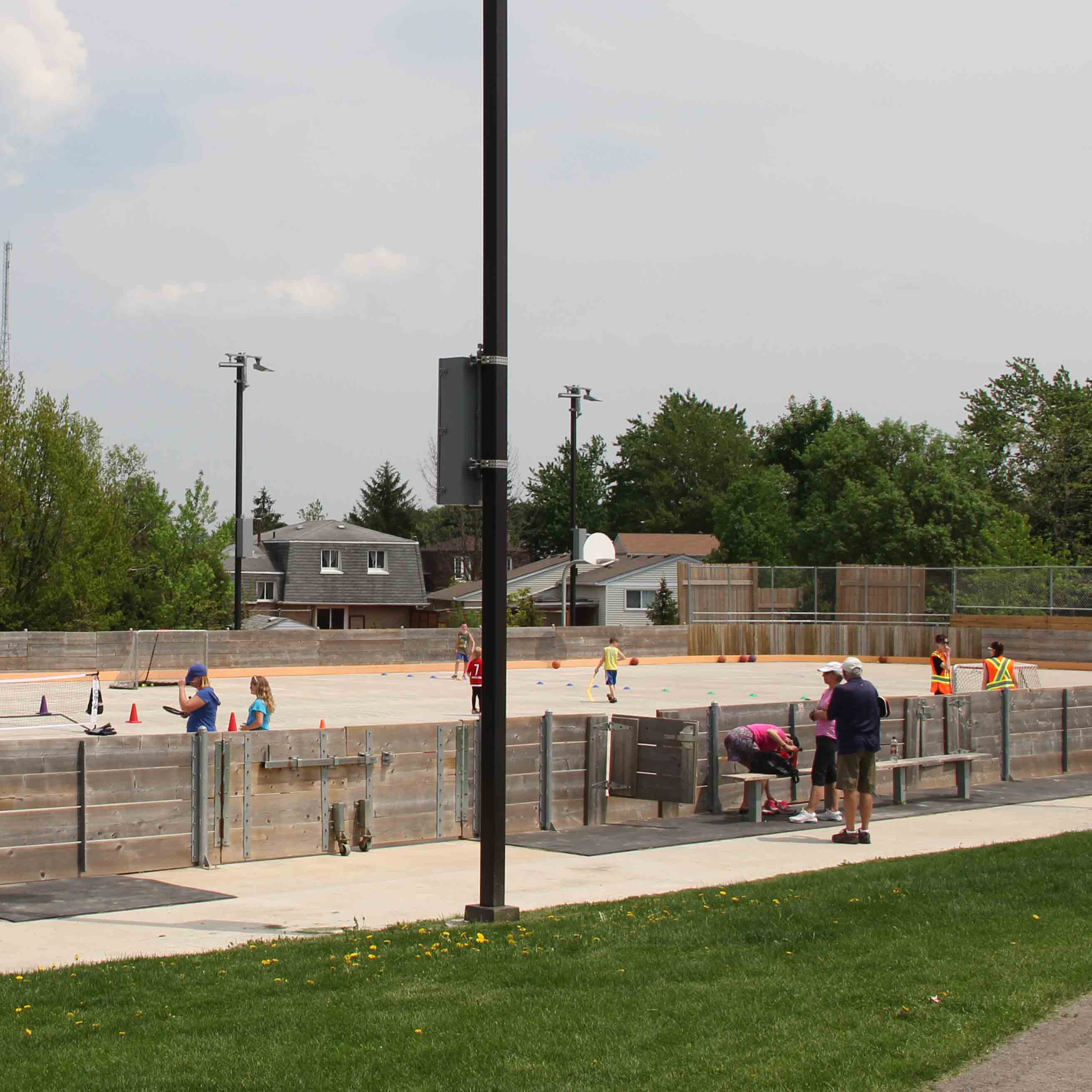 Posted on Friday, May 21, 2021 03:41 PM
Following the provincial announcement about opening outdoor recreation amenities, the Town of Orangeville has confirmed that outdoor facilities covered in the current reopening announcement will be ready for opening on May 22. This includes sports fields (ball diamonds, soccer fields), skatepark, tennis courts, multi-purpose pads which are used for basketball, pickleball, etc. Parks crews have been checking all locations to ensure appropriate signage is in place. Please note that some...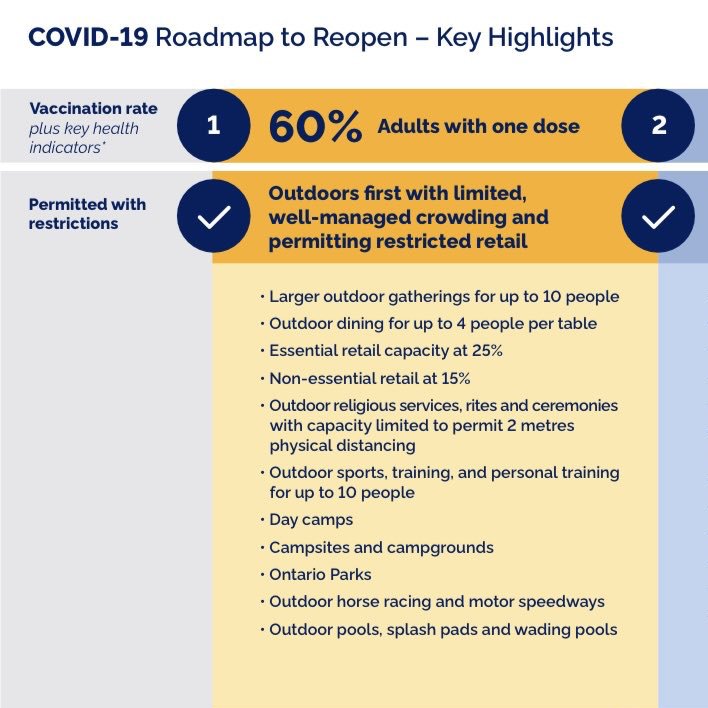 Posted on Thursday, May 20, 2021 05:12 PM
The Ontario government has released its Roadmap to Reopen, a three-step plan to reopen the province and gradually lift public health measures based on the province-wide vaccination rate and improvements in key public health and health care indicators.
More outdoor recreational amenities to reopen, with restrictions in place, effective May 22, 2021, with restrictions in place, such as the need to maintain physical distancing. These amenities include but are not limited to golf courses and driving...
Posted on Thursday, May 20, 2021 10:08 AM
The Dufferin Detachment of the Ontario Provincial Police (OPP) is reminding citizens to contact police directly regarding public safety matters. Community members are vital partners in community safety.
Recently, the Dufferin OPP has been notified of incidents indirectly. Reports and complaints have been shared on social media or through other agencies without immediate or direct police contact. Members of the public are reminded to call police directly regarding any public safety...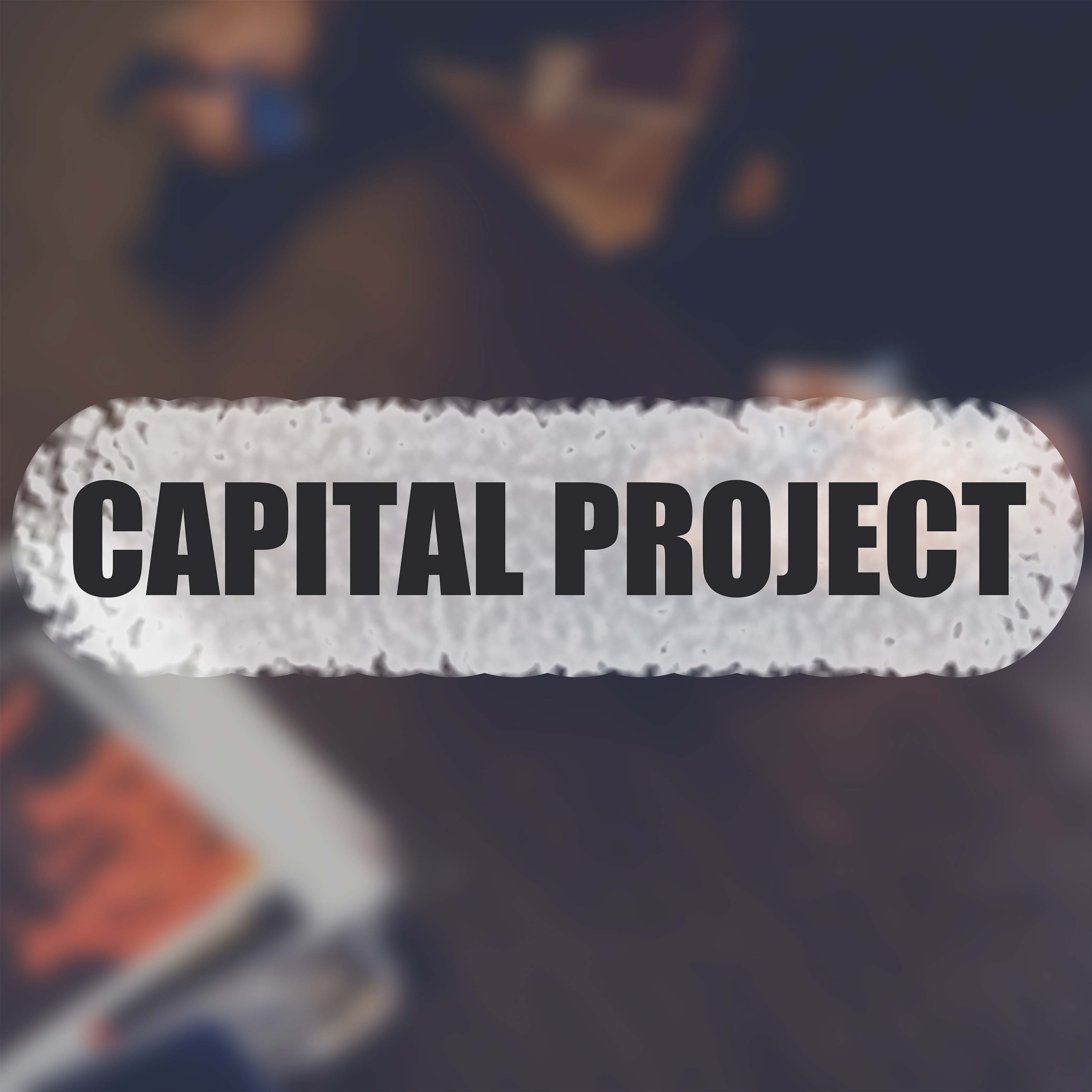 Posted on Tuesday, May 04, 2021 10:30 AM
Updated information on the Town of Orangeville's major capital projects can be found on an ongoing basis on a new online platform. The GIS (Geographic Information System) site can be accessed directly or through the Town's website, under the Town Hall tab.
Two public information centres will kick off the new information portal. The first virtual public information centre is on May 11 from 4-6 p.m. for the reconstruction of Centennial Road, from C Line to Dawson Road.
Centennial Reconstruction link...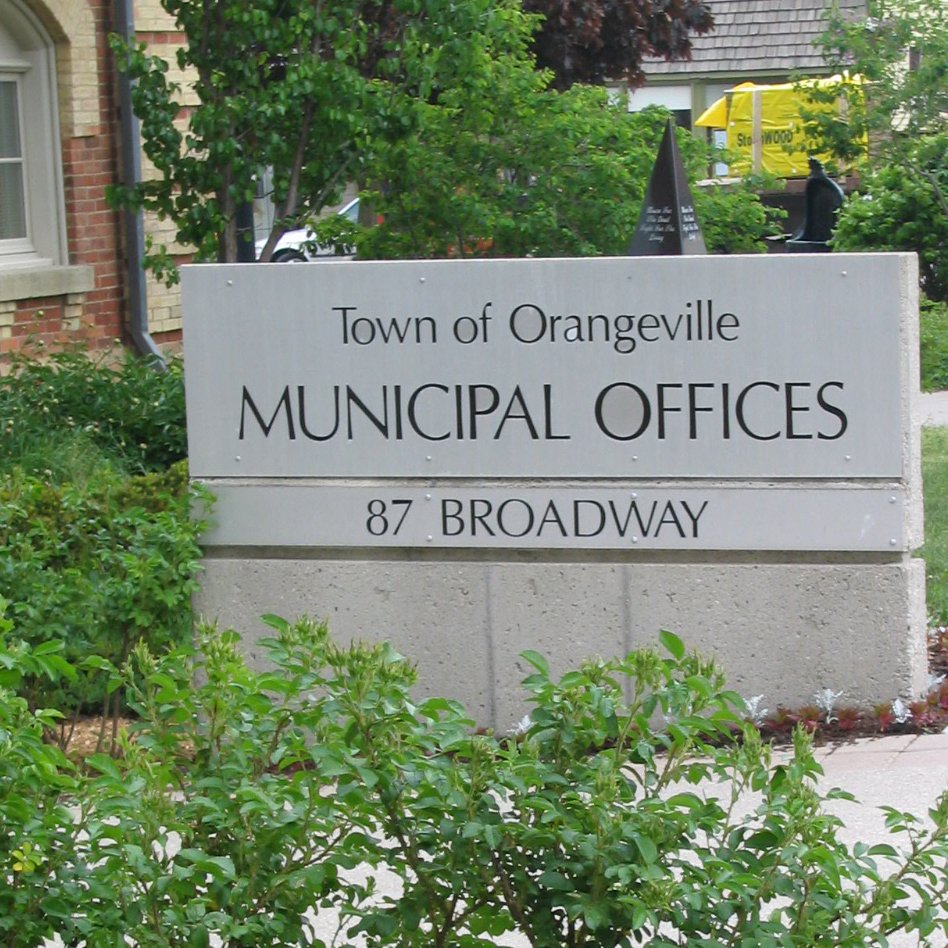 Posted on Tuesday, April 20, 2021 04:00 PM
The Town of Orangeville is providing notice that an employee has tested positive for COVID-19. The Town is advising the community out of an abundance of caution.
The employee is self-isolating at home for 14 days. The employee was predominantly working from home and followed protocols in place while in the workplace. Public Health has completed an assessment and confirmed there was no high-risk exposure with others. The Town is providing support as needed. The area where the staff member worked was...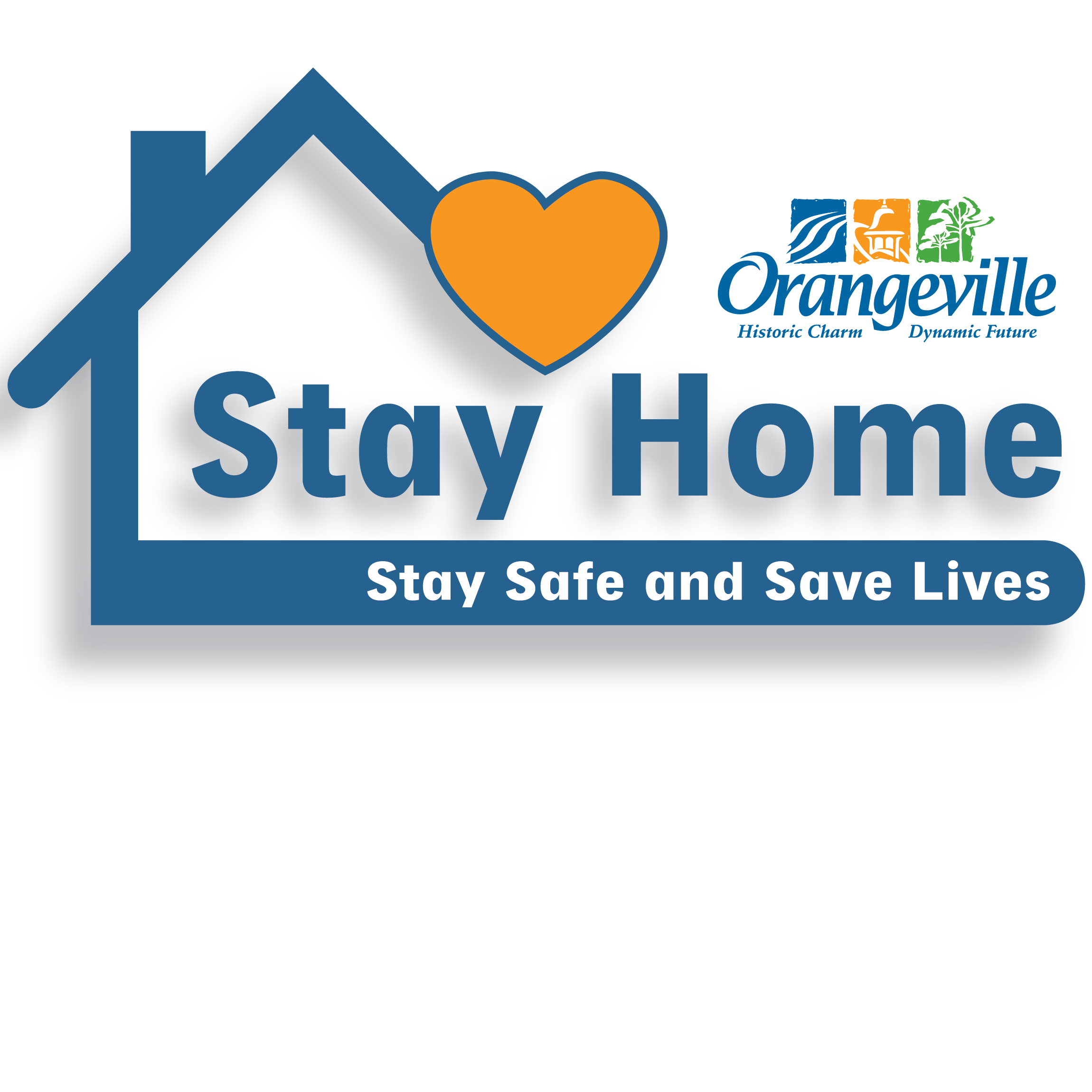 Posted on Saturday, April 17, 2021 12:49 PM
Following the April 16 announcement by the Province of Ontario, all outdoor recreational amenities such as tennis courts, sports pads, skatepark, soccer fields, basketball courts, etc. are closed (as of April 17), as part of an extended stay-at-home period with greater restrictions. The off-leash dog park will remain open until further notice.
"The situation is serious and the virus is real," said Mayor Sandy Brown. "To curtail mobility and reduce the spread, the province has had to step...