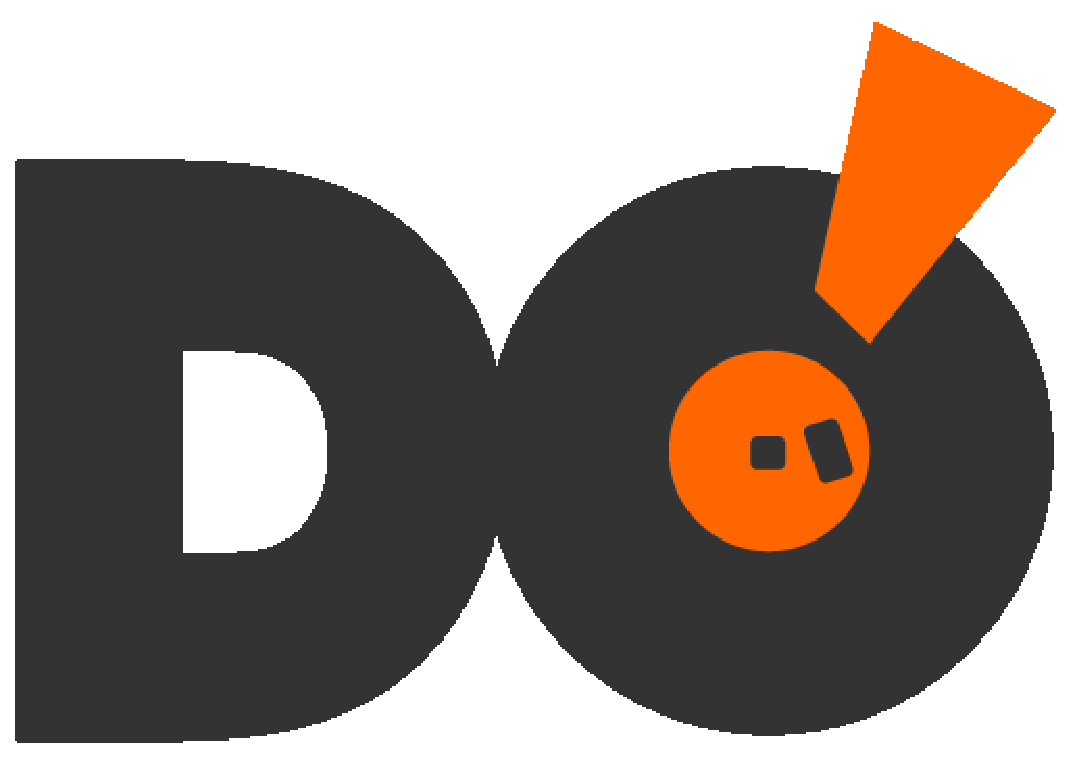 Posted on Tuesday, November 17, 2020 04:25 PM
November 18, 2020 is International GIS Day, which falls in the middle of National Geographic's Geography Awareness Week each year.
Even though celebrating looks a little different this year, sharing GIS is more important than ever. The Town has put together a brief GIS Day Story Map to help residents understand the basis of GIS and how it has become pervasive throughout our Town and society. Explore GIS at the Town of Orangeville, highlighting some of the web apps that support and engage the public.
Do...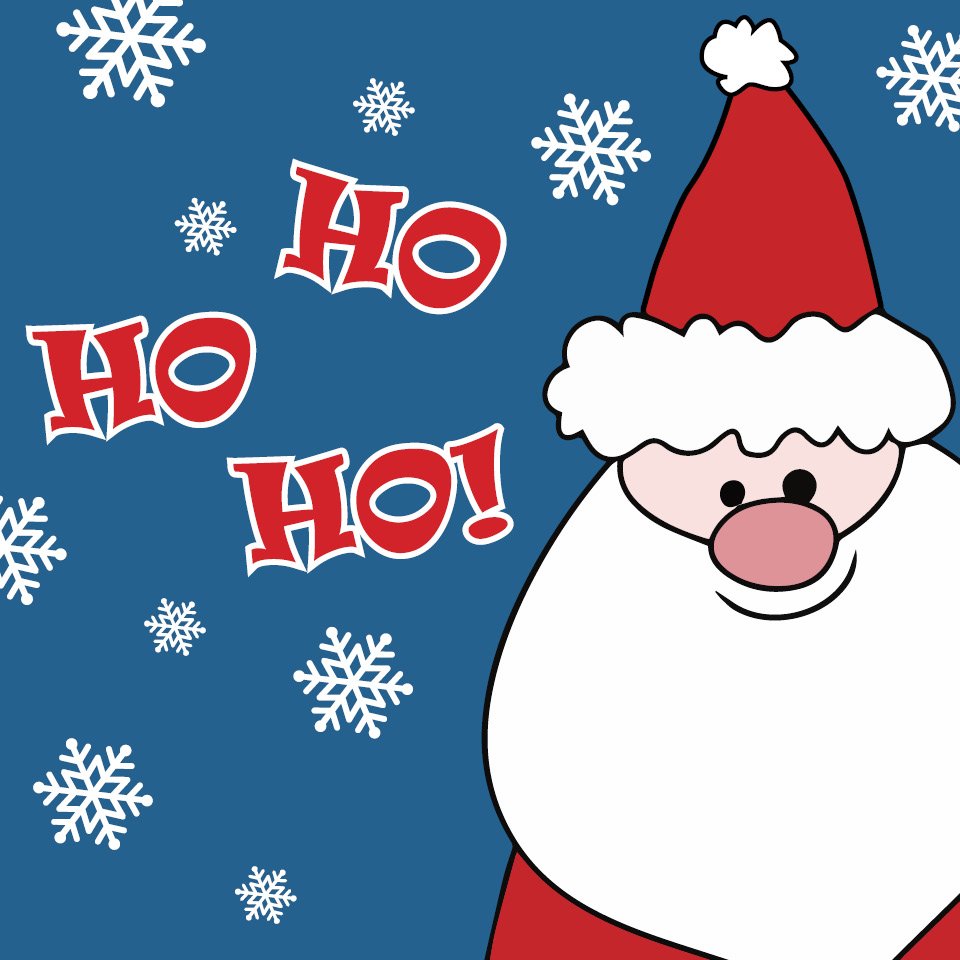 Posted on Tuesday, November 17, 2020 03:06 PM
Santa is gearing up to visit the Town of Orangeville with pop-up visits around town this year. Watch and listen in the days leading up to Christmas as Santa will be a special guest of Orangeville Fire, riding on a vintage 1934 Bickle fire truck.
Due to physical distancing guidelines during the COVID-19 pandemic, no dates or locations will be provided in advance. If you hear a siren and see a vintage fire truck you may indeed be lucky enough to catch a glimpse of the jolly old fellow.
"This is going...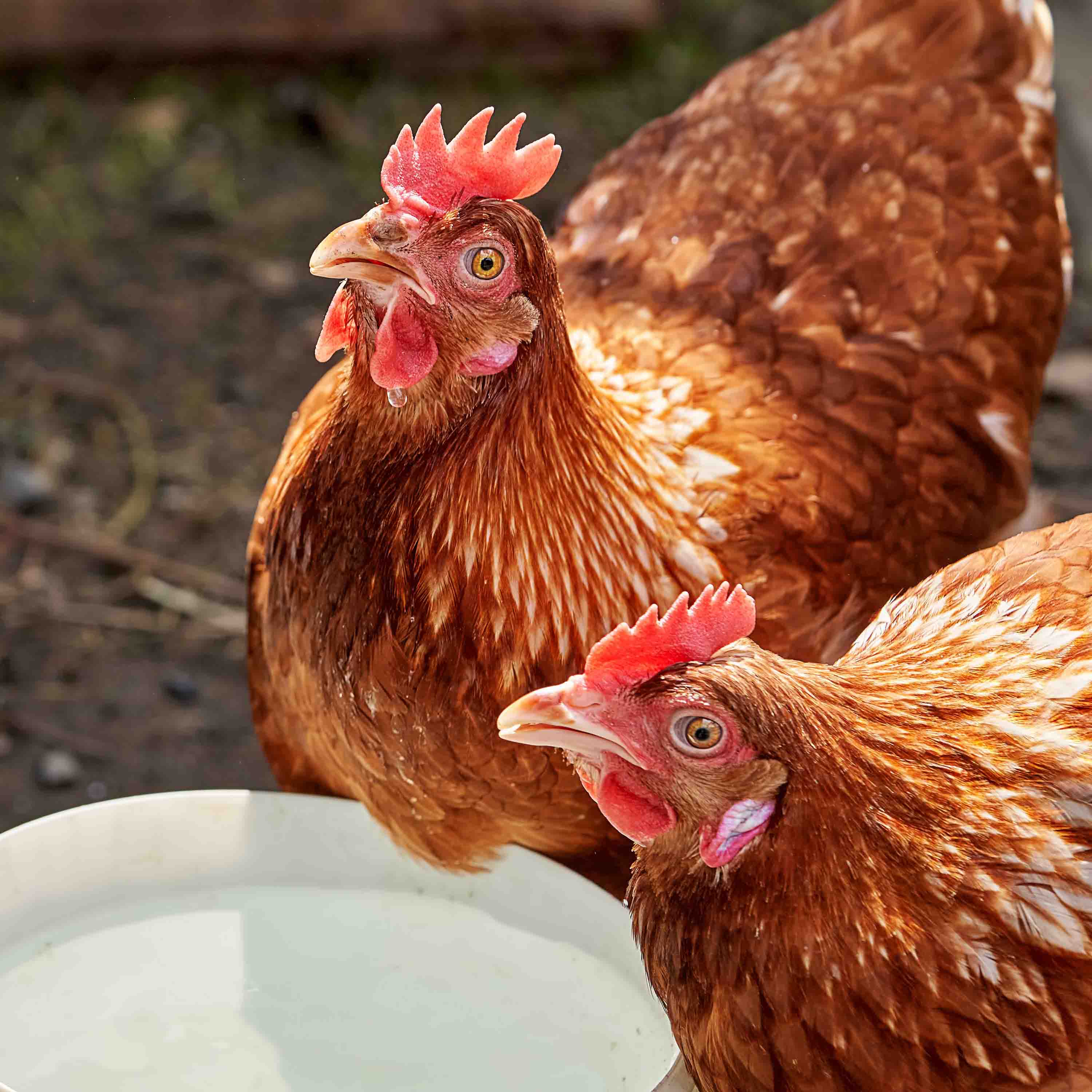 Posted on Tuesday, November 10, 2020 02:24 PM
The Town of Orangeville will embark on a trial program that permits residents to have up to three hens on a single family or semi-detached residential property. Orangeville Council passed a by-law on November 9 that permits a maximum of three hens per property with a maximum of 30 permits being issued annually. The three-year trial program commences January 1, 2021. Registrations will be issued on a first come, first serve basis.
This move follows public input and a review of best practices...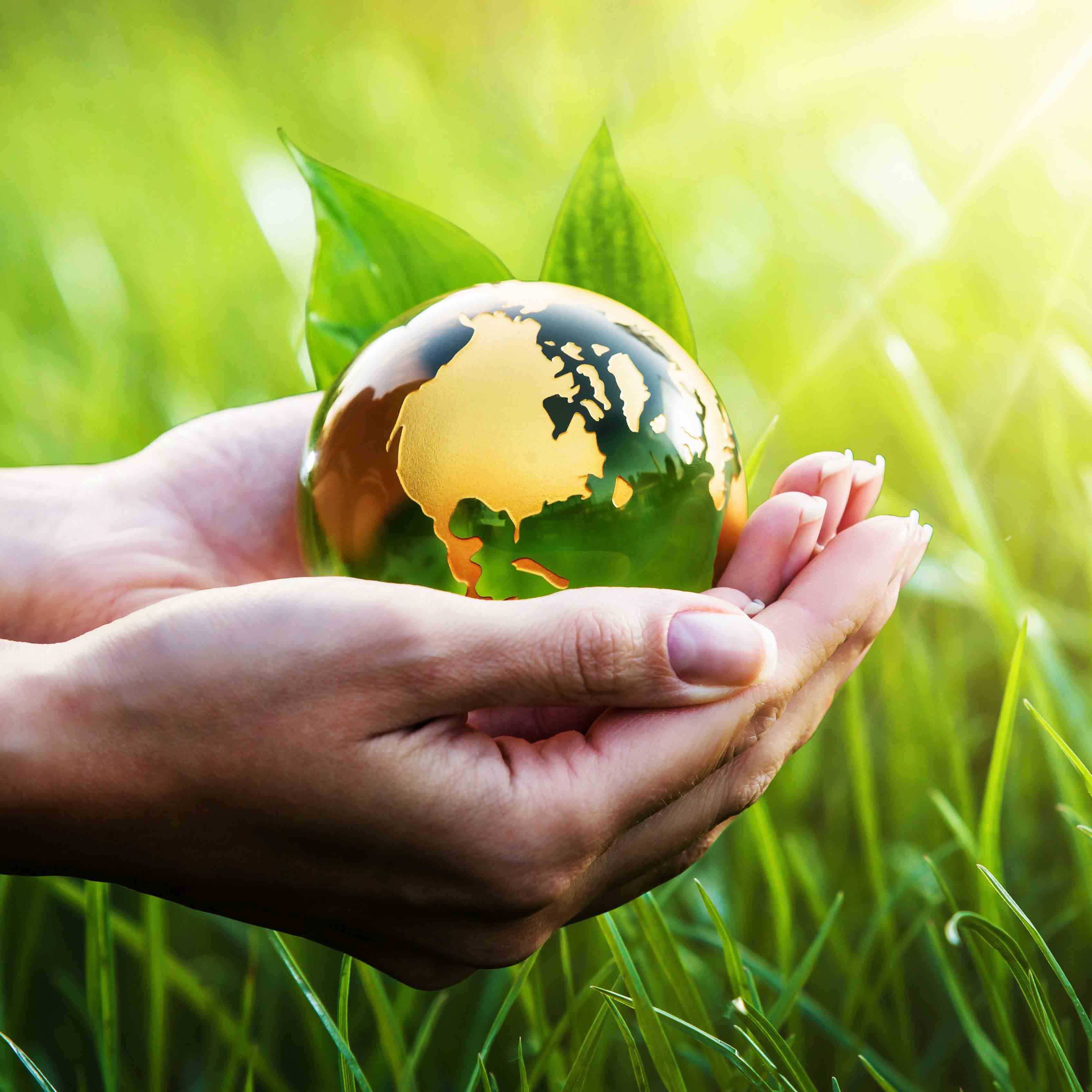 Posted on Tuesday, November 10, 2020 11:09 AM
The recipient of the individual category of the Town's annual Environmental Sustainability Awards was announced at Orangeville Council. Councillor Grant Peters, Chair of Sustainable Orangeville, presented Gary Skinn with the 2020 Environmental Sustainability Award at a meeting of Orangeville Council. The environmental awards are generally part of Earth Week in April but due to the pandemic the call for nominations was rescheduled. The award recognizes Mr. Skinn for having made a positive environmental...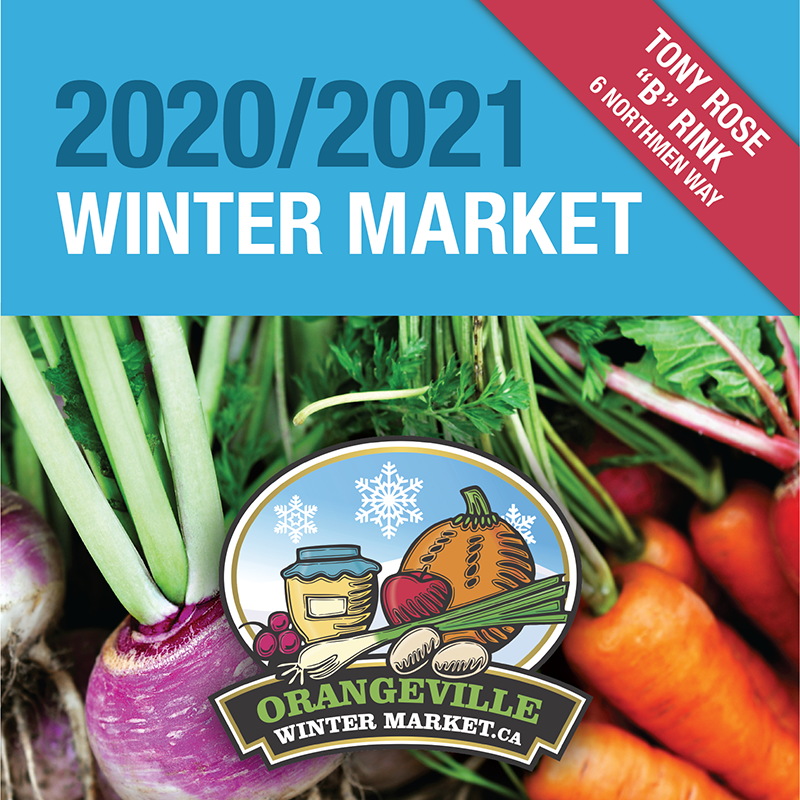 Posted on Monday, November 02, 2020 03:13 PM
The Orangeville Farmers' Market will continue to operate during the winter in a new venue where physical distancing can be accommodated -- B rink of the Tony Rose Memorial Sports Centre. The winter market will run from 9 a.m. to 1 p.m. every other Saturday, beginning Saturday, November 7.
The arena offers plenty of space for vendors and a 50-shopper limit. Most vendors will attend every week, but some will alternate or change from week to week. A listing of the current week's vendors will be...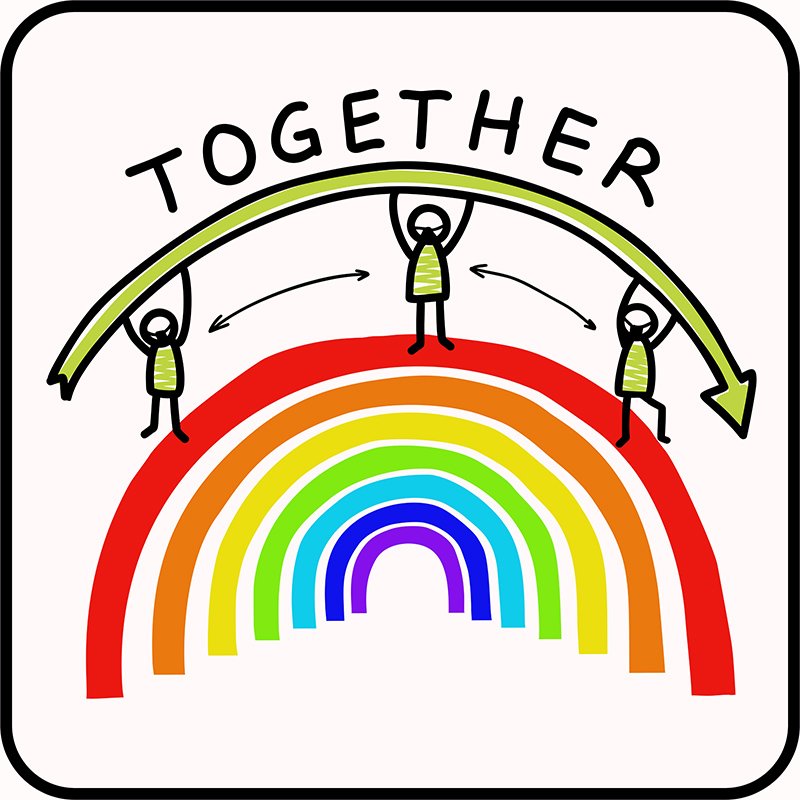 Posted on Tuesday, October 20, 2020 03:43 PM
The Town of Orangeville has launched a COVID-19 Community Recognition Awards program. Nominations are open to recognize residents, businesses and organizations for their outstanding efforts in the community during the unprecedented and challenging COVID-19 pandemic.
Online nomination forms are available on the Town's website and will be received on a continuous basis until the end of the pandemic. Criteria will be based on nominees displaying one or all of the following: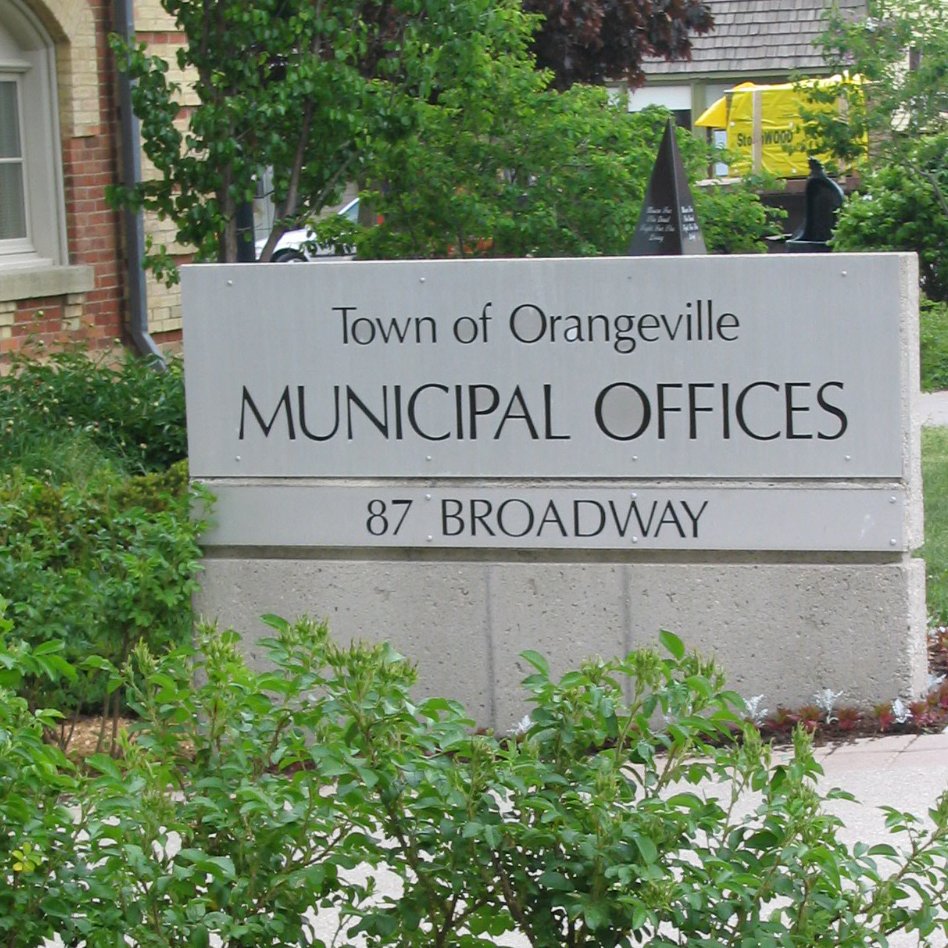 Posted on Tuesday, October 20, 2020 03:19 PM
The Town of Orangeville is providing notice that an employee has tested positive for COVID-19. The Town is advising the community out of an abundance of caution as the employee does not generally have contact with the public as part of the person's municipal role.
The employee is self-isolating at home under the direction of Public Health which has completed contact tracing. The Town is providing support as needed. The employee was predominantly working from home and followed protocols in place while...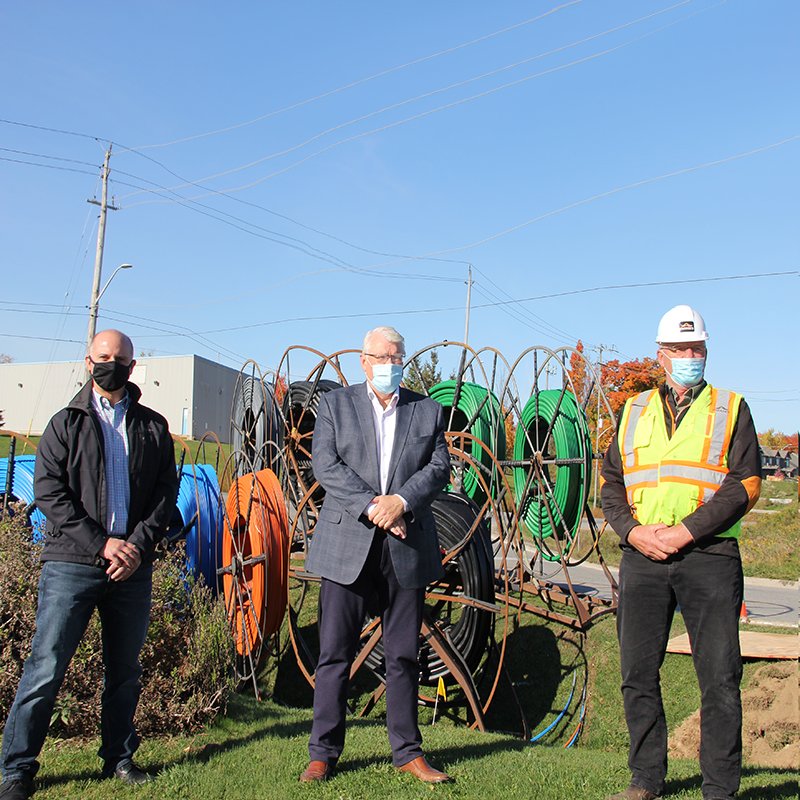 Posted on Wednesday, October 14, 2020 05:47 PM
After months of planning, Wightman is breaking ground on a $56 million investment in Orangeville that brings next-generation telecommunications infrastructure to the Town. Starting first with the business park, and working with local company Avertex on the installation, Orangeville's businesses will be first to be able to access Wightman's state-of-the-art service offerings.
Businesses have been identifying this critical infrastructure as a top priority and that need is going to be addressed with...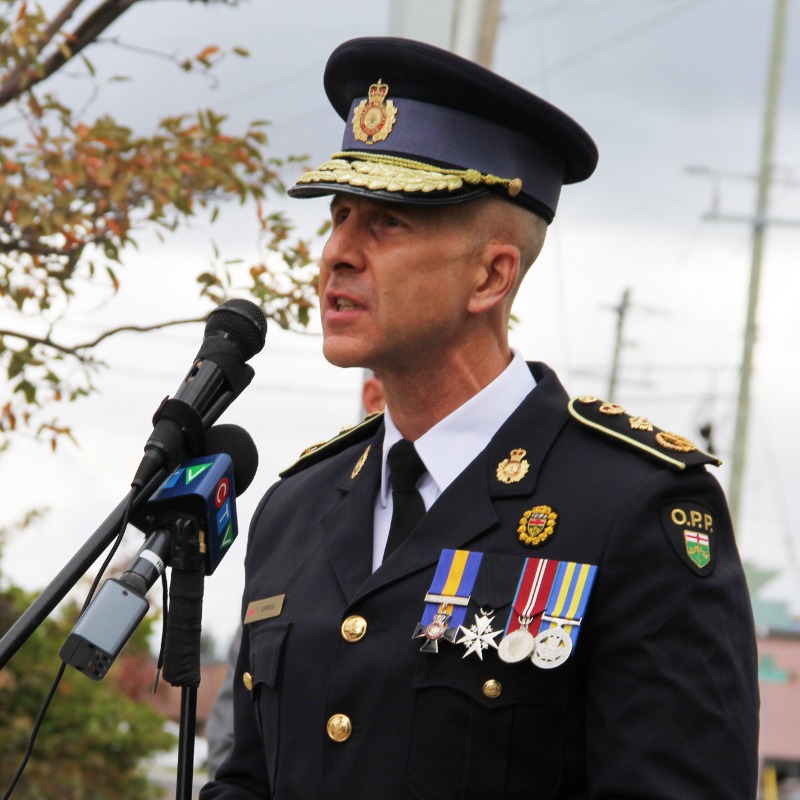 Posted on Friday, October 02, 2020 03:57 PM
Policing is about people and partnerships, OPP Commissioner says
The Ontario Provincial Police (OPP) received a warm welcome following the official transition from the former municipal police force on Thursday (October 1). "We consider it an honour and a privilege that you have selected us as your police service to continue a tradition of community-minded policing that has been done so well by the Orangeville Police under the leadership of Chief Wayne Kalinski who retires today after...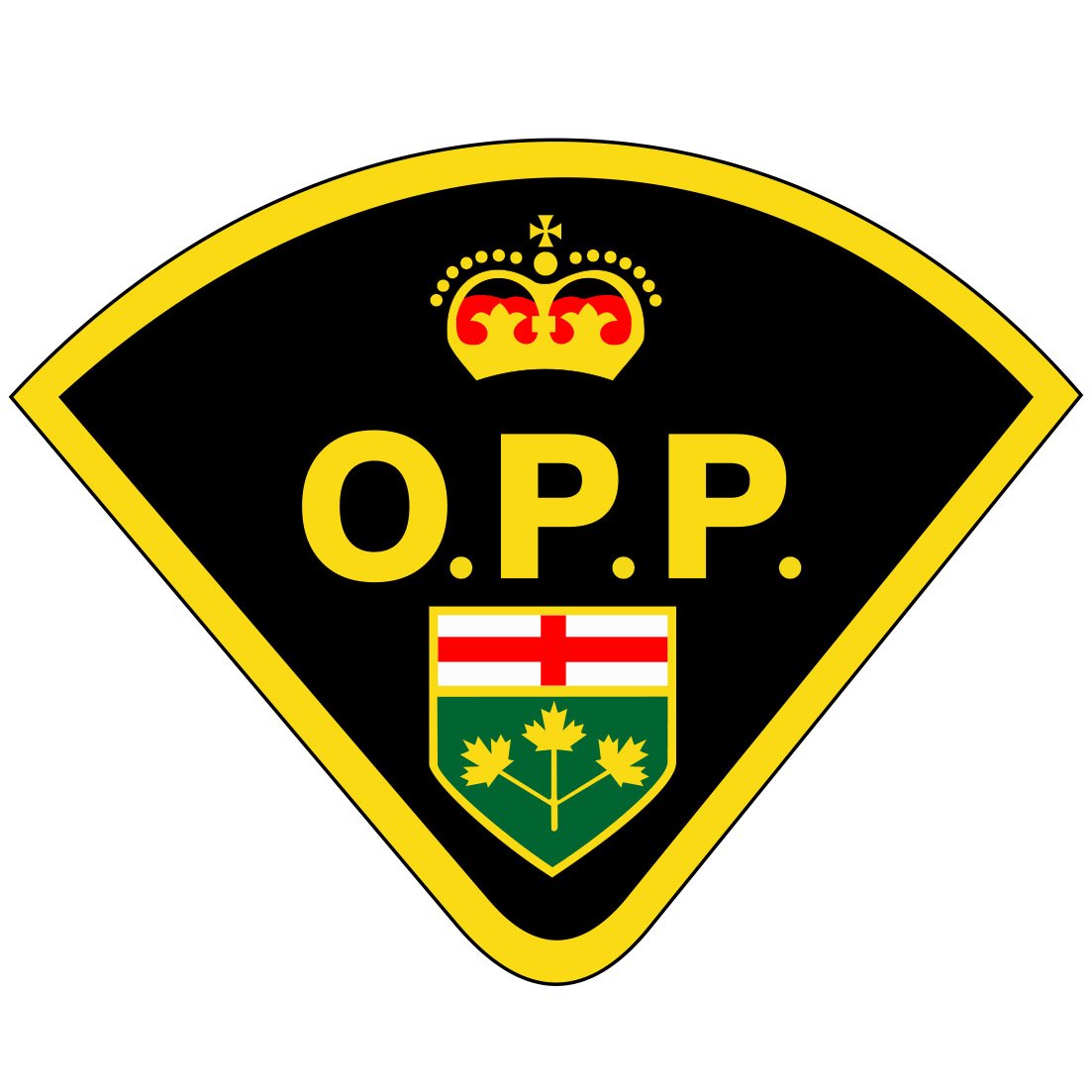 Posted on Thursday, October 01, 2020 11:02 AM
The Town of Orangeville is set to welcome the Ontario Provincial Police as its new policing service effective October 1, following months of preparation for a successful transition.
Orangeville Council received an update at this week's meeting from Chief Superintendent Dwight Peer, Commander of OPP Central Region and Acting Inspector Nicol Randall, Interim Commander of OPP Dufferin Detachment.
Acting Inspector Randall said it's a busy time preparing to add Orangeville to the OPP fold. She said OPP...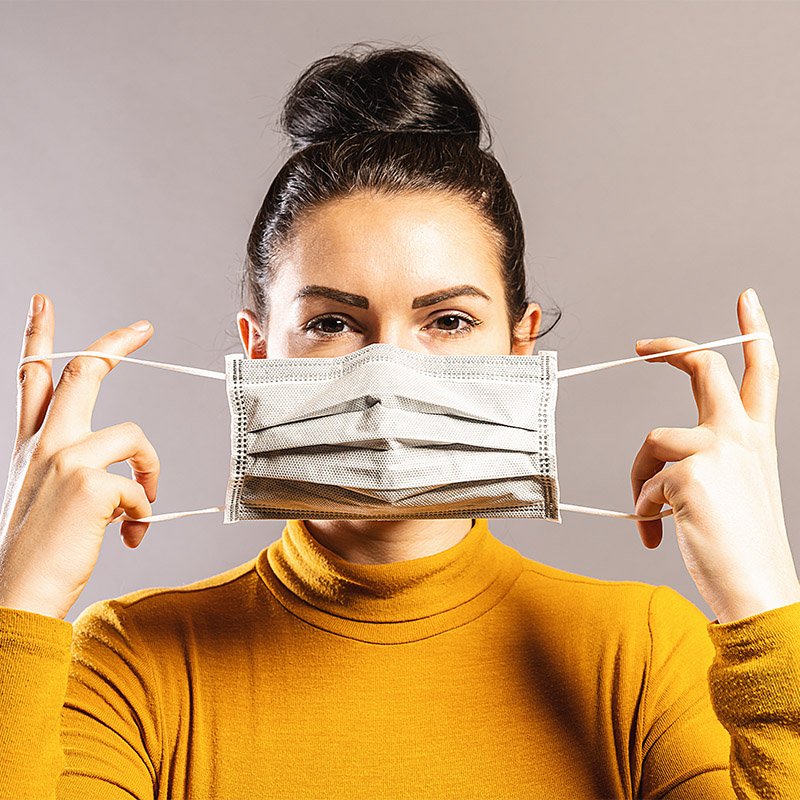 Posted on Wednesday, September 30, 2020 11:20 AM
Orangeville Council has passed a by-law to extend enforcement of face covering requirements to local by-law and police officers. The extension of authority is aimed at enhancing enforcement for everyone's protection during the COVID-19 pandemic, supporting business and property owners.
In June, the Wellington-Dufferin-Guelph Medical Officer of Health implemented an order requiring face coverings to be worn in commercial establishments and to have hand sanitizer all entrances to help control the spread...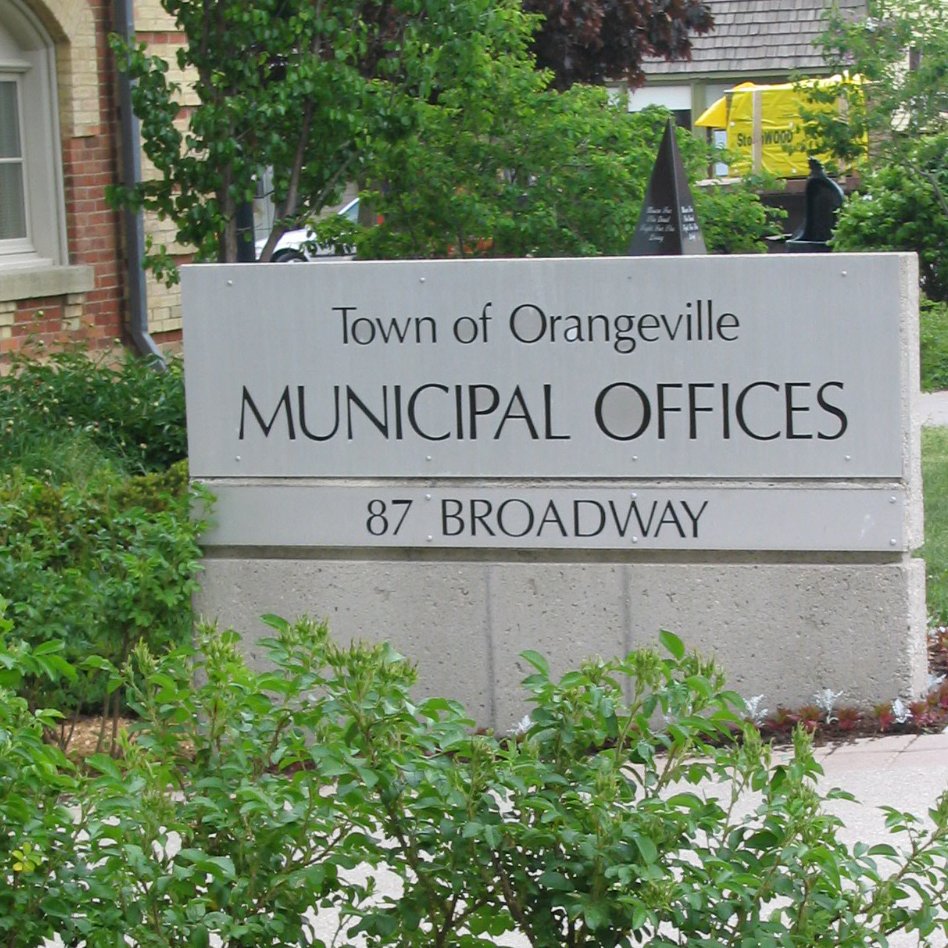 Posted on Wednesday, September 30, 2020 10:57 AM
Orangeville Council voted unanimously September 29 in favour of extending emergency relief measures that were first approved near the end of March when the global COVID-19 pandemic impacted Canada and the Town declared an emergency. Those relief initiatives were approved until the end of September.
Orangeville Council has now extended the waiving of penalties and interest on property taxes and water and wastewater, until the end of December.
Council's motion includes the waiving of fares for Orangeville...