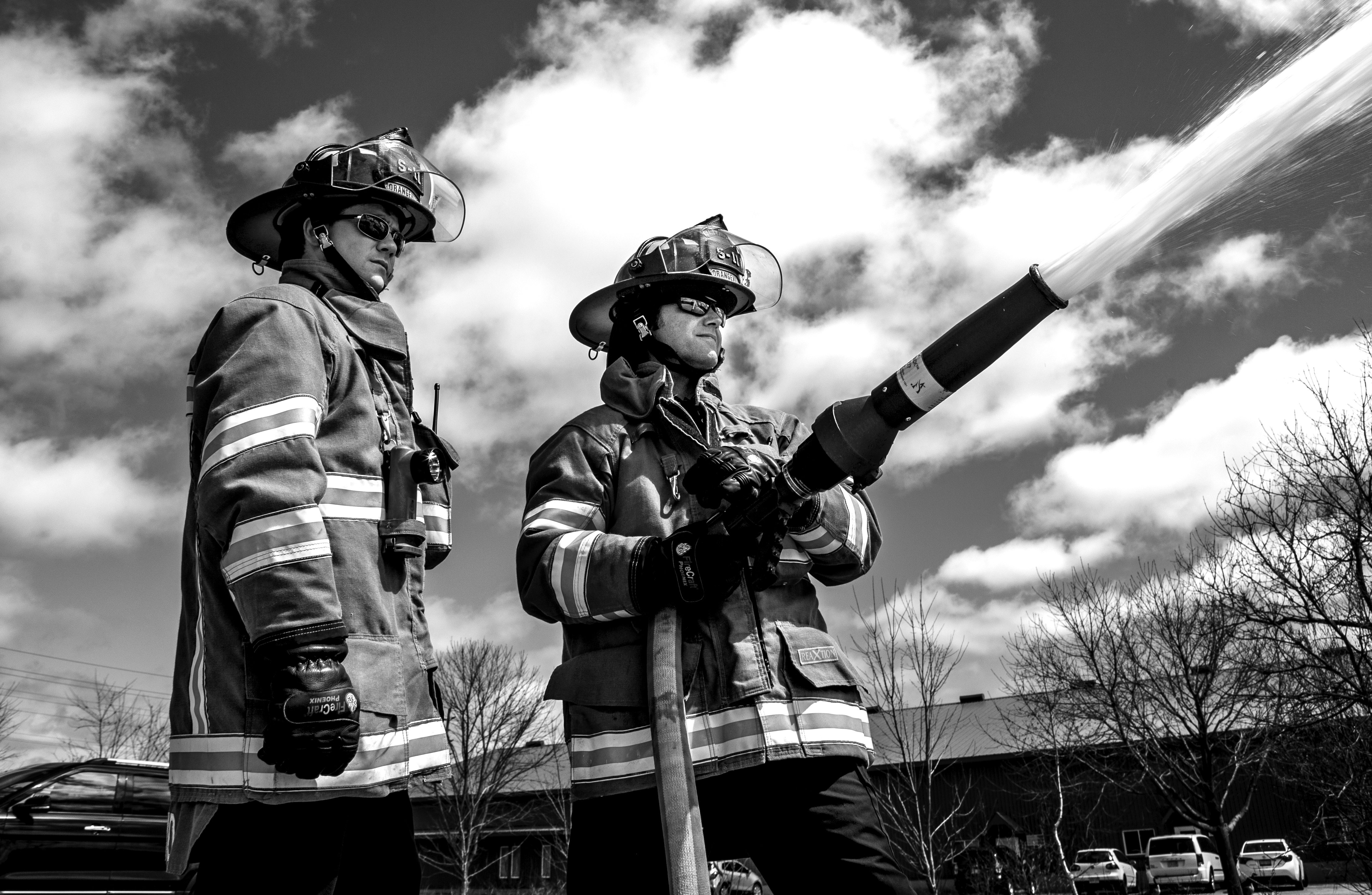 Posted on Wednesday, October 26, 2022 09:07 AM
Orangeville Fire will be hosting two upcoming information sessions for anyone interested in becoming a volunteer firefighter with the local department.
"Becoming a volunteer firefighter is very rewarding," said Orangeville Fire Chief Ronald Morden. "Giving back to the community, staying active, making new friends and being part of the 'fire family' are just a few benefits. I strongly encourage you to come to one of our information sessions, even if it's just to learn more about the role."
Volunteer...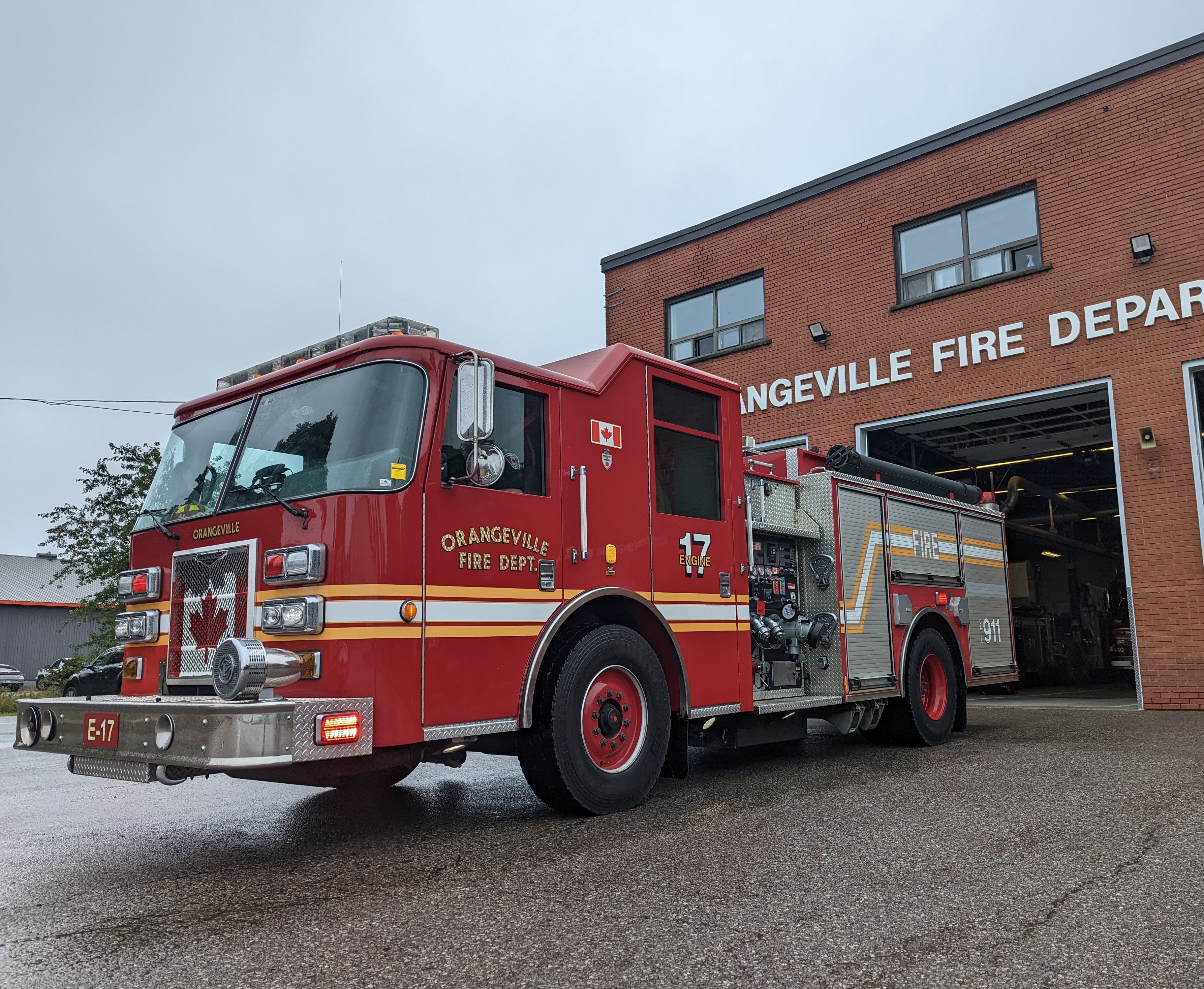 Posted on Friday, October 07, 2022 10:33 AM
Orangeville Fire is teaming up with the National Fire Protection Association (NFPA) to celebrate the 100th anniversary of Fire Prevention Week.
This year, the message of Fire Prevention Week (October 9 to 15) aims to educate families and residents on the simple, important actions they can take to keep themselves and their loved ones safe from home fires.
"Having a strong home escape helps ensure every family member knows how to get out safely and what to do when the smoke alarm sounds," said Fire...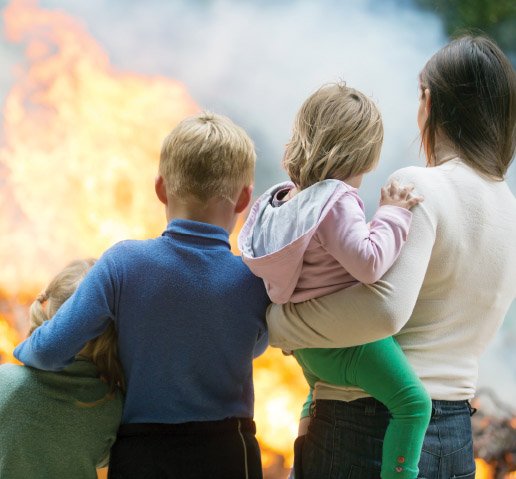 Posted on Wednesday, February 16, 2022 12:30 PM
Due to an increase in fires across our regions, the Orangeville, Caledon, Brampton and Mississauga Fire and Emergency Services Public Fire and Life Safety Officers are asking for your help. In normal times, they routinely meet with students face-to-face to teach them about fire safety. In current times and for optimal impact, parents, guardians and caregivers are urged to regularly review the principles of fire safety with all children in your care and implement the basics of Fire Prevention,...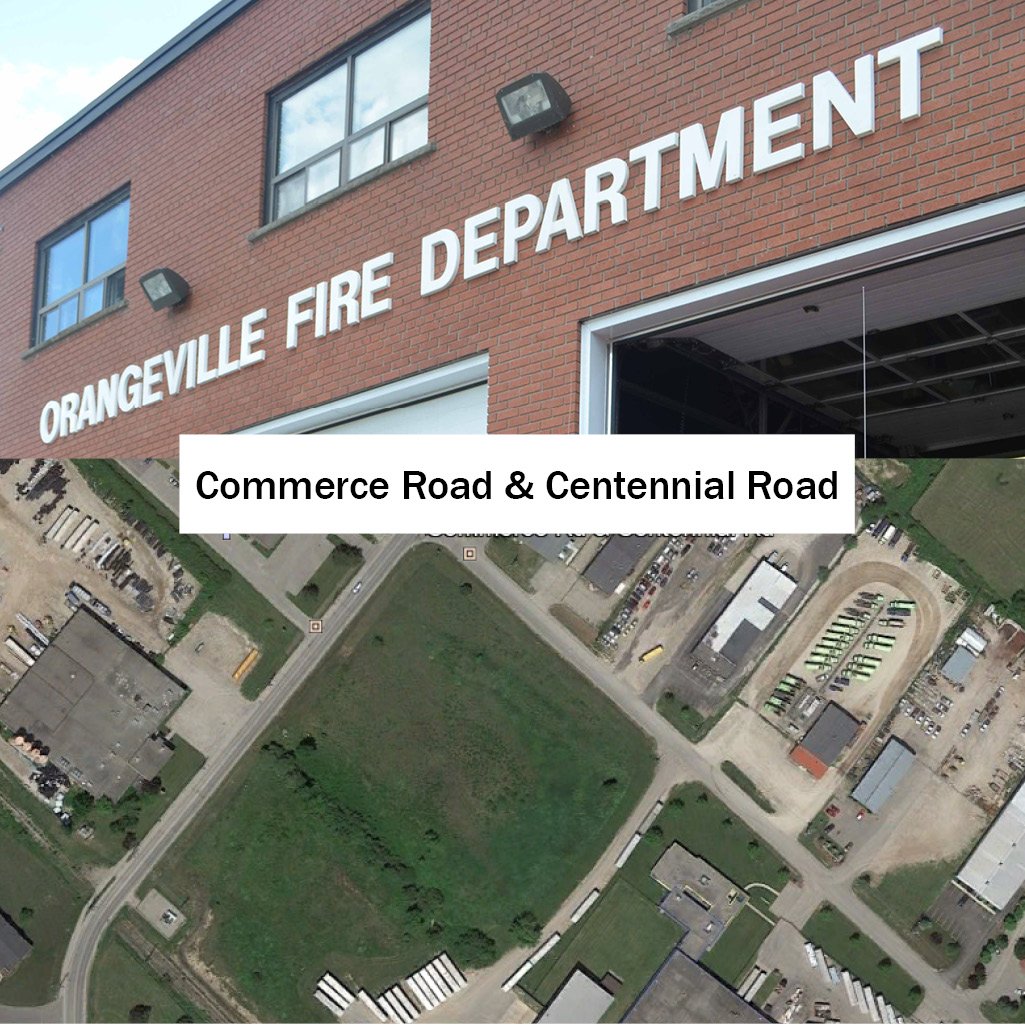 Posted on Friday, June 18, 2021 02:06 PM
The Town of Orangeville plans to construct a new fire station at the corner of Centennial and Commerce Roads, to replace the existing fire hall which was constructed in 1971-1972 on Dawson Road. The 2015 Fire Master Plan identified the need for the replacement of the existing fire hall and associated training grounds.
The approximate 20,000-square-foot fire headquarters will address the growing capacity needs of the fire operations and community service area with particular focus on maintaining industry...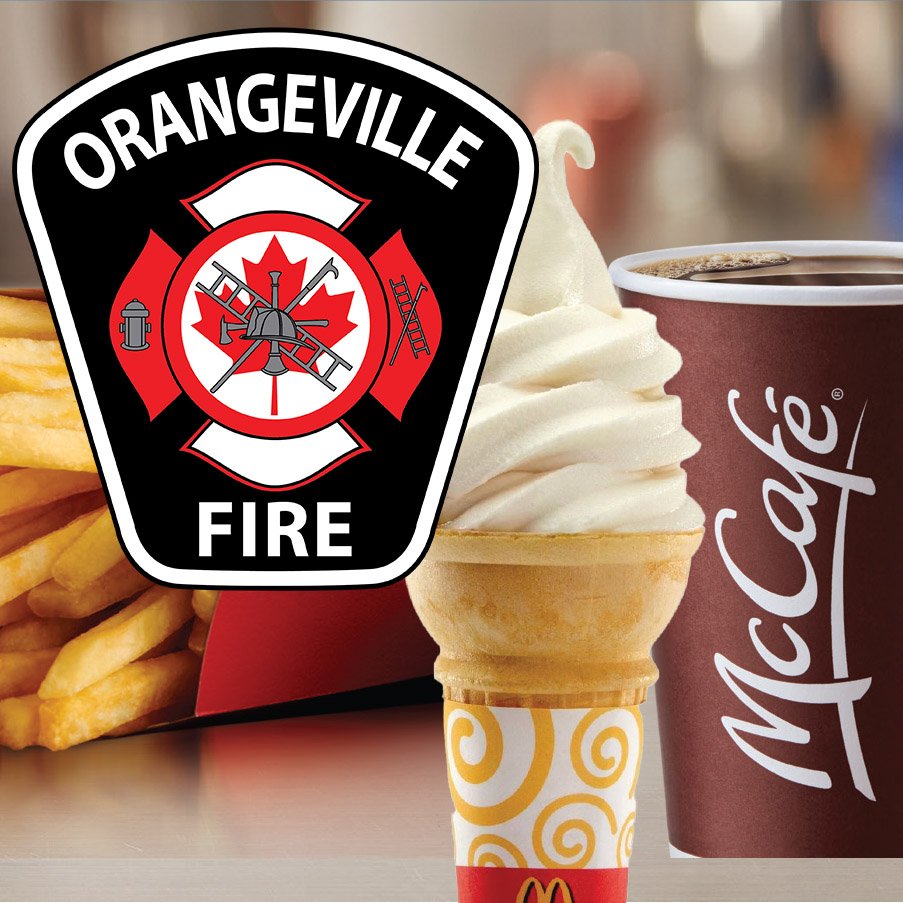 Posted on Friday, April 30, 2021 09:20 AM
McDonald's customers, using McDelivery, will receive coupons for treats and some fire safety messages, thanks to a new partnership between McDonald's Orangeville locations on Riddell Road and at Walmart and Orangeville Fire.
Customers using the McDonald's delivery app will get their order, along with a postcard coupon offering one free ice cream cone, any size fries, or any size of premium roast coffee. Two versions of the postcard will permit Orangeville Fire to share messages about planning and...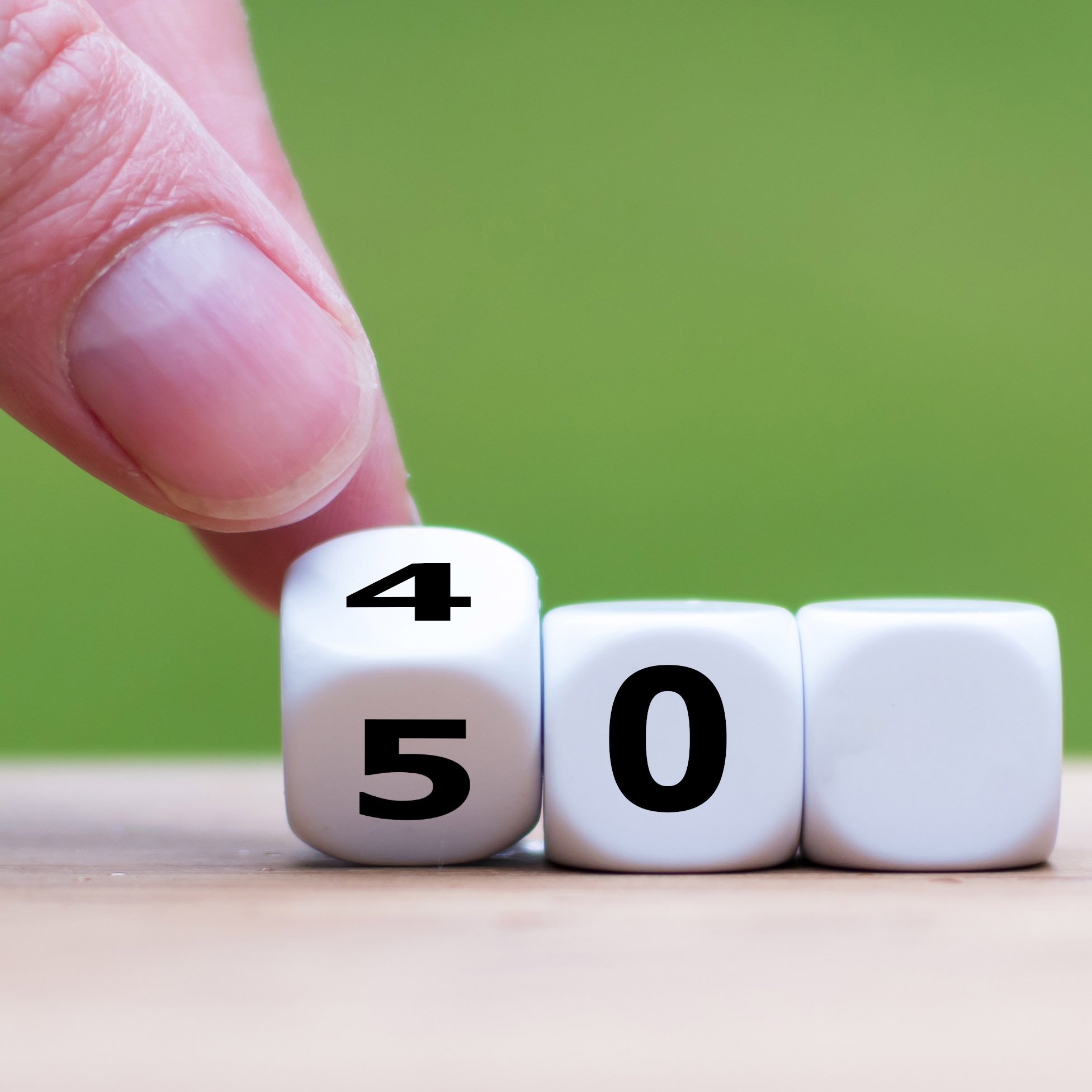 Posted on Wednesday, February 10, 2021 08:52 AM
Orangeville motorists are being asked to slow down. The speed limit on most municipal streets will be 40 kilometres per hour, effective March 1, 2021.
Orangeville Council voted on January 25, 2021 to amend the Traffic By-law, revising all 50 kph roadways to 40 kph. Excluded streets will include major town roads: Hansen Boulevard, First Street, Town Line, C Line, Riddell Road, Centennial Road and Broadway.
The by-law amendment will take effect March 1, 2021 once required signage is erected. Council...
Posted on Thursday, December 10, 2020 11:45 AM
The Orangeville Fire Service is better equipped to keep all community members safe, thanks to a grant from Firehouse Subs Public Safety Foundation of Canada. The grant, totalling almost $23,000, will be used to purchase a Bullseye Digital Fire Extinguisher Training System, fulfilling a critical need within the service's public education section.
"This state-of-the-art unit will provide the community with simulated fire extinguisher training," said Fire Chief Ron Morden. "The opportunity to train...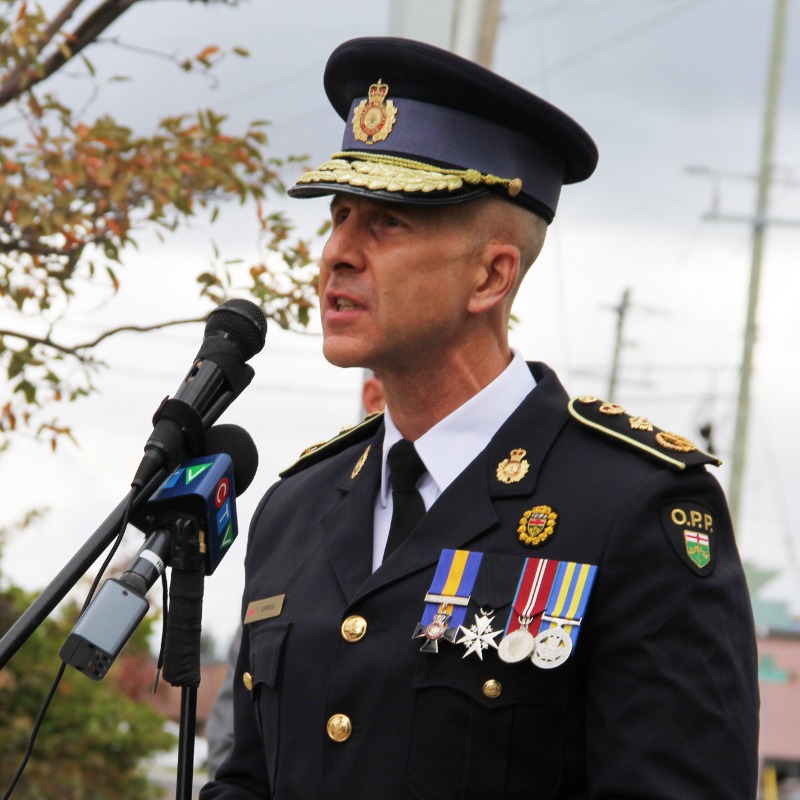 Posted on Friday, October 02, 2020 03:57 PM
Policing is about people and partnerships, OPP Commissioner says
The Ontario Provincial Police (OPP) received a warm welcome following the official transition from the former municipal police force on Thursday (October 1). "We consider it an honour and a privilege that you have selected us as your police service to continue a tradition of community-minded policing that has been done so well by the Orangeville Police under the leadership of Chief Wayne Kalinski who retires today after...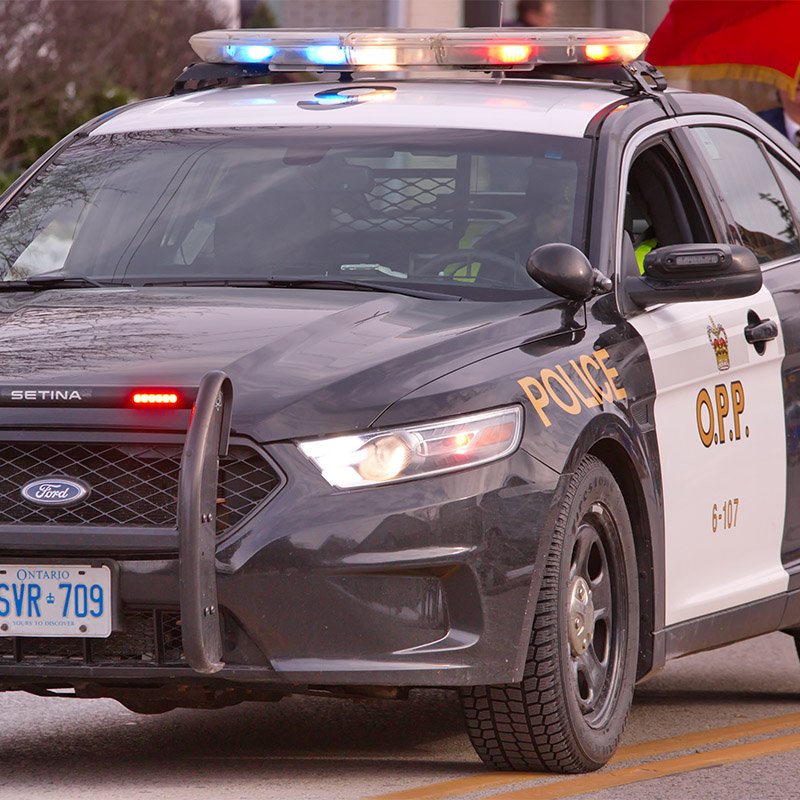 Posted on Monday, September 28, 2020 02:15 PM
The Ontario Provincial Police (OPP) has confirmed that the transition of policing services to the OPP from the Orangeville Police Service (OPS) will occur on October 1, 2020 at 12 p.m.
On May 25, 2020, the Town of Orangeville received the Ontario Civilian Police Commission's decision to approve the disbanding of the OPS, which was a necessary step in order to transfer to OPP services.
During an initial four-week transition period, the OPP's Dufferin Detachment will provide coverage of calls for service...
Posted on Tuesday, June 30, 2020 12:00 AM
The Orangeville Fire dispatch service is switching from the Orangeville Police Service to the Tillsonburg Fire & Rescue Service's communications centre. The transfer of dispatch and communication services is effective July 27, 2020 at 8 a.m.
Orangeville Police Service is the current dispatch provider, however with the Town's transition to Ontario Provincial Policing this October a new provider was needed for the fire dispatch service. The Town issued a Request for Proposals, with the Town of Tillsonburg...
Posted on Monday, May 25, 2020 12:00 AM
The Ontario Civilian Police Commission (OCPC) has approved the application to disband the Orangeville Police Service. The consent of the OCPC is required under the Police Services Act.
This follows the December 2, 2019 acceptance of an Ontario Provincial Police (OPP) costing proposal by Orangeville Council.
The Town of Orangeville submitted an application to the commission on March 5, 2020 requesting the disbandment of the Orangeville Police Service as Orangeville intends to enter into an agreement...
Posted on Tuesday, April 21, 2020 12:00 AM
The Town of Orangeville continues to work with the Ontario Provincial Police to move forward with the transition process, tentatively scheduled for October 1, 2020.
On March 5, the Town submitted the extensive brief and request for disbandment to the Ontario Civilian Police Commission (OCPC). A decision on the application is slated for mid to late May of 2020.
In early March, the OPP Career Development Bureau held pre-qualification sessions allowing applicants a tour of the OPP General Headquarters...