ParticipACTION Community Better Challenge
Orangeville has entered the ParticipACTION Community Better Challenge! The challenge runs from June 1 – 30 and is open to everyone, ultimately recognizing the community with the most tracked minutes (based on its population size) as Canada's Most Active Community and awarding it with $100,000 to support local physical activity initiatives. Help us earn the big prize by tracking your activity on the free ParticipACTION app. Every move counts! #CommunityBetterChallenge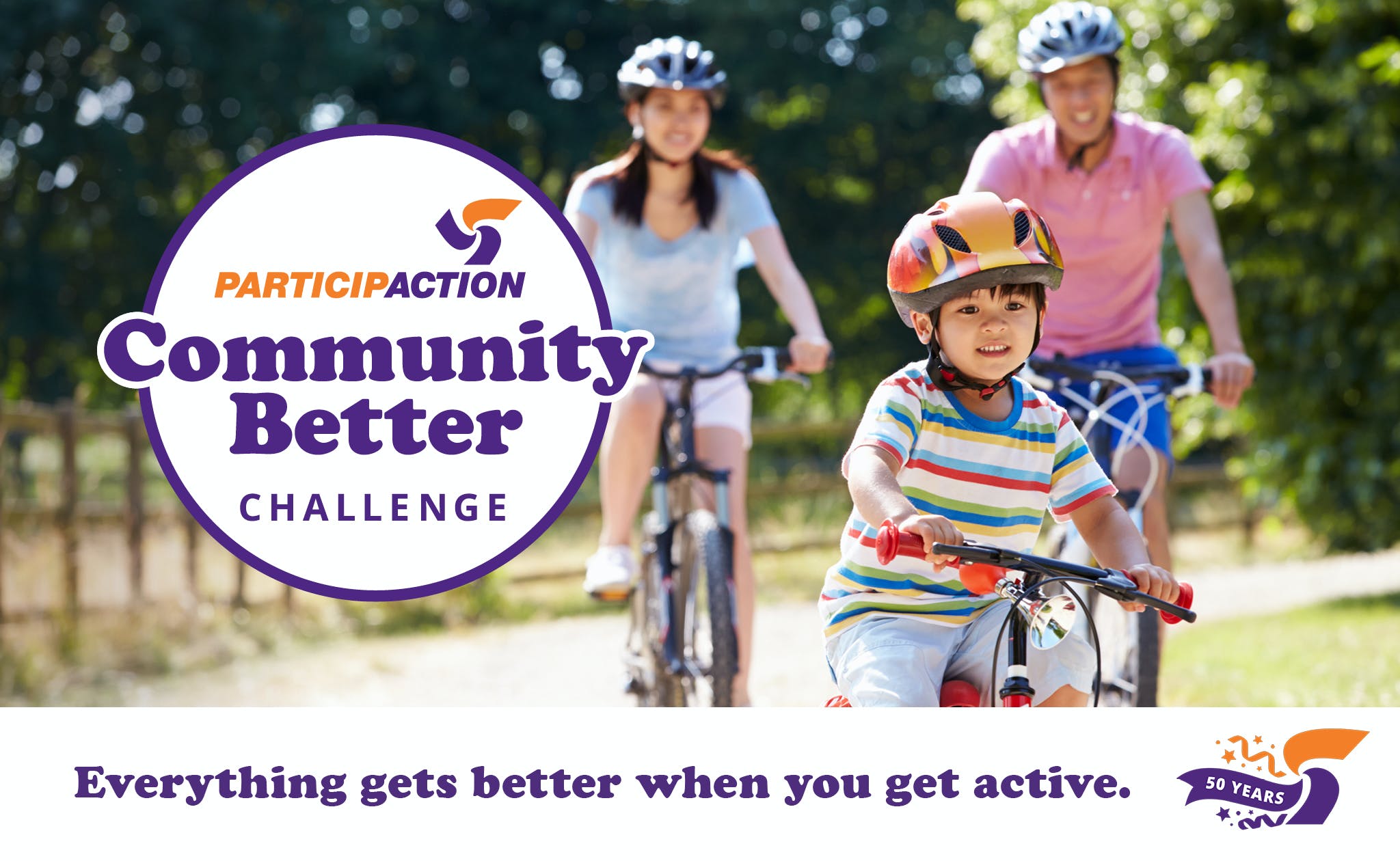 June is Recreation & Parks Month
Each June, communities across Ontario celebrate June is Recreation and Parks Month (JRPM). JRPM is recognized by municipalities, community organizations, and schools as a way of promoting the benefits of being active and recognizing the contribution that recreation and parks make to quality of life.
Access to parks and recreation is a fundamental human need that helps foster personal health, strong communities, and social inclusion. JRPM celebrates Ontario's spectacular parks and recreation services and raises awareness for the role they play as a pathway to individual, community, and environmental well-being.
Orangeville is celebrating by encouraging residents to participate in the Community Better Challenge. Download the ParticipACTION app and track your activity as you complete these June is Recreation and Parks Month themed activities.
Orangeville's JRPM themed Activity Calendar
Parks and Recreation Ontario (PRO) JRPM Bingo
Parks and Recreation Ontario (PRO) JRPM Activity Guide
Get involved Orangeville! We are calling on residents of all ages to participate in Orangeville's largest public art project. Register to pick up your part of the project: an art kit complete with one mosaic tile, paint supplies and instructions. Complete your art piece and return it to the Mill Street branch of the Orangeville Public Library. Your completed tile along with 500 others will create a stunning piece of artwork that showcases the historic charm of the Town of Orangeville.
Registration will begin Monday, June 21. More details will be available soon.
Canada Day "Paint the Town Red"
The Town of Orangeville is once again calling on residents to help "Paint the Town Red" for Canada Day 2021. The idea is simple: Decorate your home in red and white and hang Canadian flags to demonstrate your pride.
Join in and help celebrate Canada Day with your community!
Summer Drive-in Movies
Drive-in movies are back this summer! Load up the car end enjoy a movie under the stars, from the comfort of your vehicle. Pre-registration is required; $10 a vehicle.
June 18th Drive-in movie has been cancelled due to inclement weather. All ticket holders will receive a full refund.