A vegan and eco-friendly adventure in Orangeville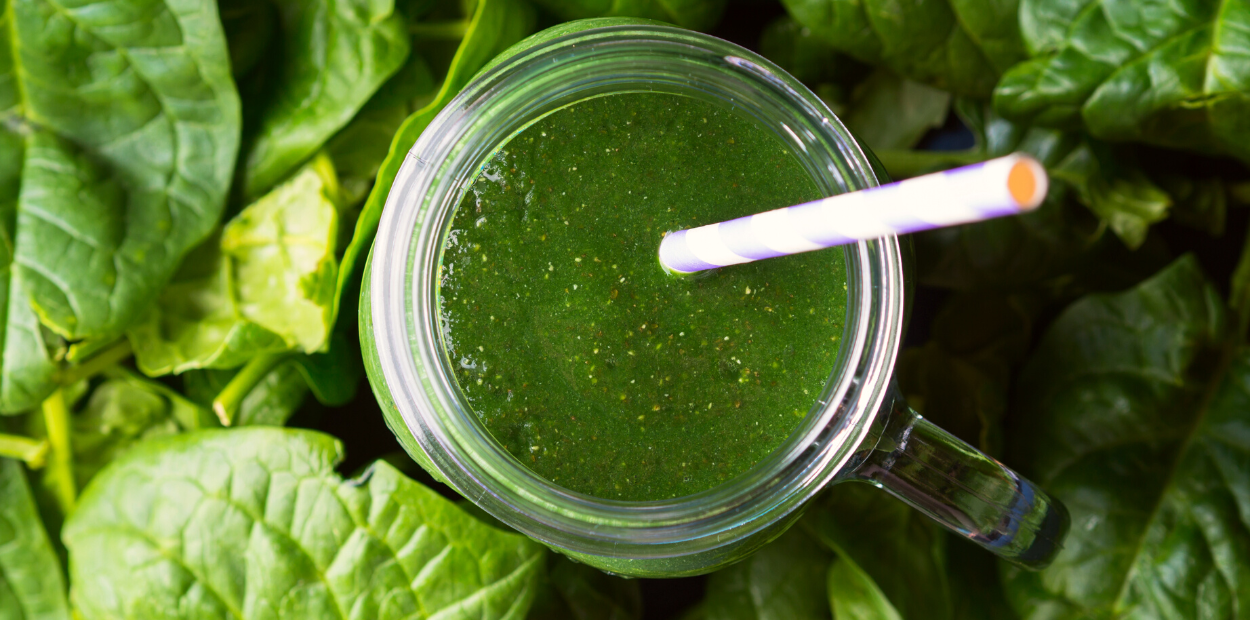 As a lifelong vegetarian and longtime vegan, Lauren Yakiwchuk knows how to track down the best plant-based meals. She recently visited Orangeville and shared some of her top food and drink picks with us. Here's what she had to say:
Do you love small town charm, awe-inspiring nature, and delectable plant-based eats? You will adore Orangeville, Ontario! Orangeville is a very vegan-friendly and eco-friendly place to visit with so many things to see and do. I'm going to show you how to plan an epic day trip to Orangeville, highlighting the best vegan options and sustainable activities to check out while you're there.
Orangeville Farmers' Market
The Orangeville Farmers' Market features farm fresh produce, handcrafted goods, and small batch sweets and treats that are made locally. It takes place every Saturday from 9 a.m. to 1 p.m. at Town Hall, in the heart of downtown Orangeville. There is a summer market and a winter market, which is wonderful because you can shop from local vendors, farmers, and producers all year round. Not only does the market support local small businesses, but it allows you to make sustainable choices by choosing locally grown fruits and vegetables too.
As for vegan options, Rasmi's Falafel is a food truck that operates just outside of the market, adjacent to the Town Hall. Try their falafel, hummus, baba ganoush, tabouleh, rice, and more. It's all delicious!
Shine Baking Co. is ideal for those following a vegan diet as well as those with food allergies. The selection of products are plant-based, gluten-free, and nut-free. The tantalizing baked goods taste exactly like their gluten and dairy-filled counterparts. You'll find Nanaimo bars, cookie sandwiches, and brownies, just to name a few. Shine Baking Co. also has a few savoury meals that you can heat and enjoy at home, like a harvest grain bowl and vegetable biryani. The menu changes weekly so come back often to try the different options.
Lunch at Euphoria Cafe Orangeville
Euphoria Cafe Orangeville offers nutritious and delicious eats in town, including smoothies, salads, sandwiches, wraps, and coffee beverages. All of the beverages can be made vegan by swapping out the dairy milk for oat milk, almond milk, soy milk, or coconut water. We enjoyed two fruit smoothies, the Strawberry Twister and the Spring Fling, and both were equally tasty.
As for plant-based options, there are several on Euphoria's regular menu and some daily specials can be made vegan as well. I love how easy it is to dine at Euphoria on a vegan diet as everything is clearly marked. We tried the vegan breakfast wrap and the vegan black bean wrap. They were full of flavour and provided lots of energy for an afternoon of exploring the town.
Shop local in downtown Orangeville
Broadway is the bustling main street in downtown Orangeville where you'll find many intriguing shops that are entirely unique to the town. It's a wonderful way to shop local and put your dollars back into local small businesses.
For sustainable and eco-friendly options, stop by Reader's Choice, a used bookstore where books can be read and enjoyed again and again. Blumen on Broadway is a vintage and antique shop, giving new life to captivating retro finds.
For handmade gifts that support local artists and artisans, stop by Dragonfly Arts on Broadway. They display the works of over 200 Canadian artists with an emphasis on local creators. We had the opportunity to meet one of the local artists in the shop who described her techniques while creating her stunning glass jewelry.
Sproule's Emporium is a long-standing shop in downtown Orangeville, selling Canadian goods and Fair Trade items from around the globe. When we visited, a local author and poet happened to be in the store, and he read us one of his original poems.
The Chocolate Shop is a handcrafted chocolate shop in Orangeville with many vegan options. Just ask at the front counter and the staff will point out all of the vegan chocolates for you. This shop is amazing for anyone with a sweet tooth, whether it's treating yourself or buying a gift for that special someone.
Take a walk to find public art, tree sculptures and more
Orangeville is home to some very unique works of public art created from trees. Artists and wood carvers have transformed dying or dead trees into creative works of art for everyone to enjoy. There are over 40 tree sculptures to discover around town, in addition to other outdoor public art works like murals and painted utility boxes.
Locals and visitors to Orangeville alike can download the Driftscape app to find self-guided walking tours. Choose a tour, such as the Top Ten tour, and you'll learn some interesting facts and details about the art as you follow the route outlined in the app. If you prefer web-based tools, visit the digital guide before you visit.
Coffee Break at Mochaberry Coffee
Mochaberry Coffee is a cute and cozy cafe in downtown Orangeville. It's the perfect spot for a midday break to rest your feet, enjoy a tasty beverage, and chat with your friends and family. The cafe roastery offers coffee, tea, and espresso beverages, as well as baked goods and a food menu.
While the food menu isn't especially vegan-friendly, there are several vegan baked goods like cookies to pair with your coffee. Most caffeinated beverages can be made vegan with plant-based milk (almond milk, chocolate almond milk, oat milk, and soy milk).
In addition to their regular offerings, there are always seasonal drink specials available. We visited around the holidays and tried a couple of their holiday drink menu selections: a candy cane mocha and eggnog latte. Mochaberry has eggnog oat milk and they were able to customize the mocha to make it vegan, too.
Hike at Island Lake Conservation Area
Island Lake Conservation Area happens to be one of my favourite all-time hikes, so it's always a treat to walk these trails. Explore 820 hectares of forests, lake, and wetlands, right at the headwaters of the Credit River. The 8-kilometre Vicki Barron Lakeside Trail is the main path that wraps around the lake, and it's suitable for walking and cycling. Venture across forest boardwalks and wooden bridges across the lake itself.
If you're looking for a shorter hike, try the Sugar Bush Trail (1.2km), Memorial Forest Trail (1.6km), Hockley Trail (1.2km) or the Island Lake Family Trail (1km). Island Lake Conservation Area is home to a one-of-a-kind natural playground that's a wonderful place for children to spend time outdoors. Kids can play on structures created from natural elements like logs, boulders, and terrain with a variety of sensory experiences.
Dinner at RJ's Taste of Asia
RJ's Taste of Asia is an establishment featuring Chinese, Thai, Vietnamese and Filipino fare. They describe themselves as "fresh modern Asian cuisine in a relaxed atmosphere". It was such a treat to try their food for the first time, and I know it won't be our last!
The menu at RJ's Taste of Asia makes it very easy to discover their vegetarian and vegan meals. There's a little green V beside all of the vegetarian options, and it's very easy to ask for anything to be prepared completely plant-based. There's even a vegan brownie on the menu for dessert, and you can order bubble tea, too.
We started our meal with the veggie lover's platter (crispy vegetable rolls, soft vegetable rolls, and tofu fries with two dipping sauces) and ordered the Pad Thai and Pad-Kee-Mao as vegan dishes. Everything was so delicious (I'm still dreaming about those light and airy tofu fries!) and we can't wait to dine here again in the future.
Author Bio: Lauren Yakiwchuk is a travel blogger and content creator at Justin Plus Lauren and Ontario Hiking, based in Georgetown, Ontario. She loves outdoor adventures, discovering nature, and exploring big cities and small towns alike. As a lifelong vegetarian and longtime vegan, she aims to find and share the best plant-based meals around the world. You can follow her travels on Instagram and Facebook.
No login? Please enter your details below to continue.