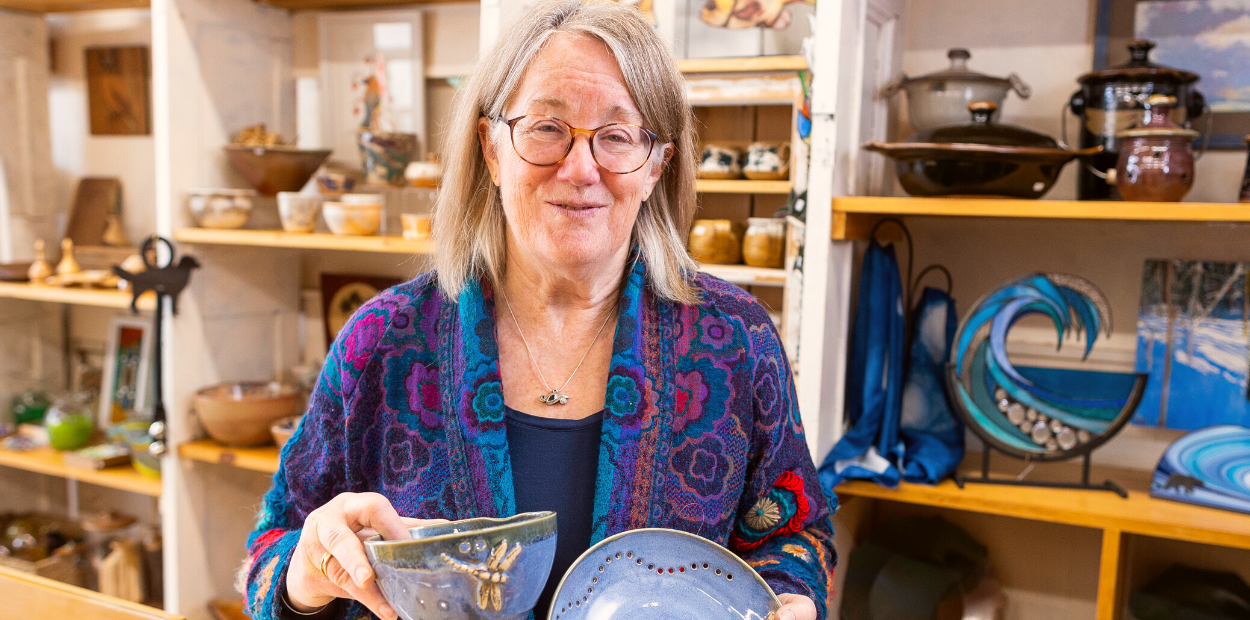 Posted on Tuesday, November 15, 2022 09:12 AM
Dragonfly Arts on Broadway was established in 2002 by two local artists who had a vision of promoting Orangeville's art community. Twenty years later, the popular shop is known for its stunning selection of artwork, its friendly customer service, and its ability to create an exceptional experience for every visitor.
Dragonfly Arts on Broadway features the works of over 200 Canadian artists, many of them local. The careful curation of this collection is managed by business owner and founder, Joan...