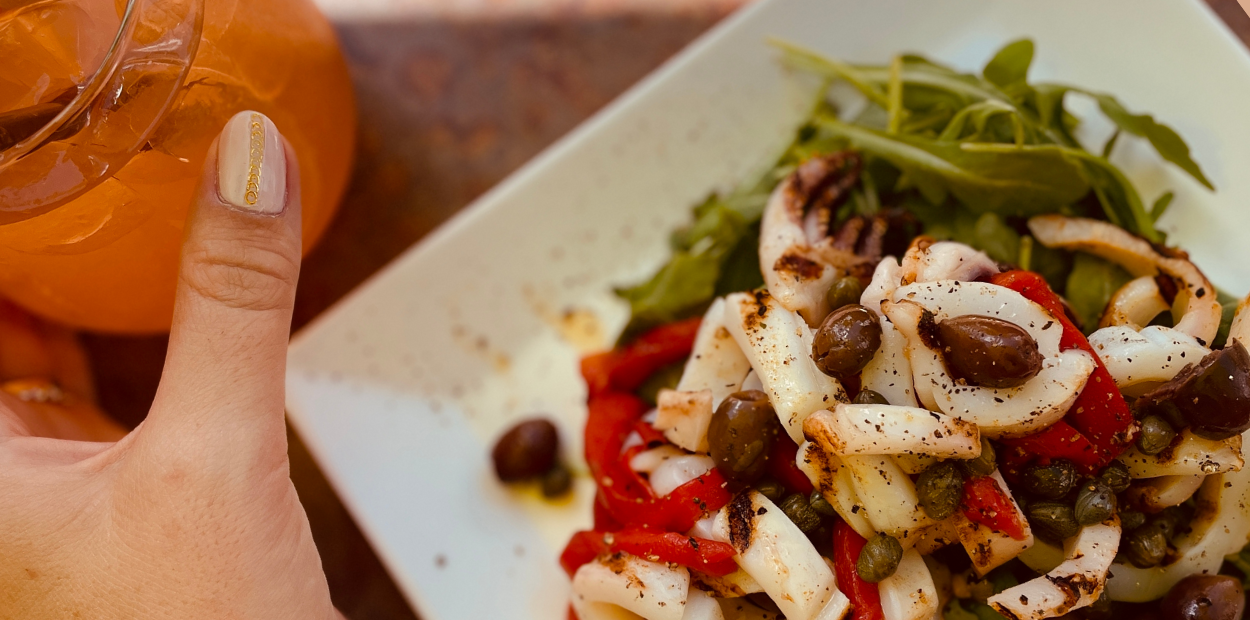 Posted on Monday, August 29, 2022 04:19 PM
In August, our friends at Explore Ontario visited Orangeville to discover our exceptional selection of food and drink offerings. While they were here, they compiled a foodie-friendly itinerary to showcase some of our must-eat spots. We invite you to follow along and treat yourself to some delectable local fare.
Start your morning off with a latte and Nutella donut from Greystones Café. With a gorgeous interior and hidden patio, it's a dreamy spot to begin your adventure....