Four ways to explore the outdoors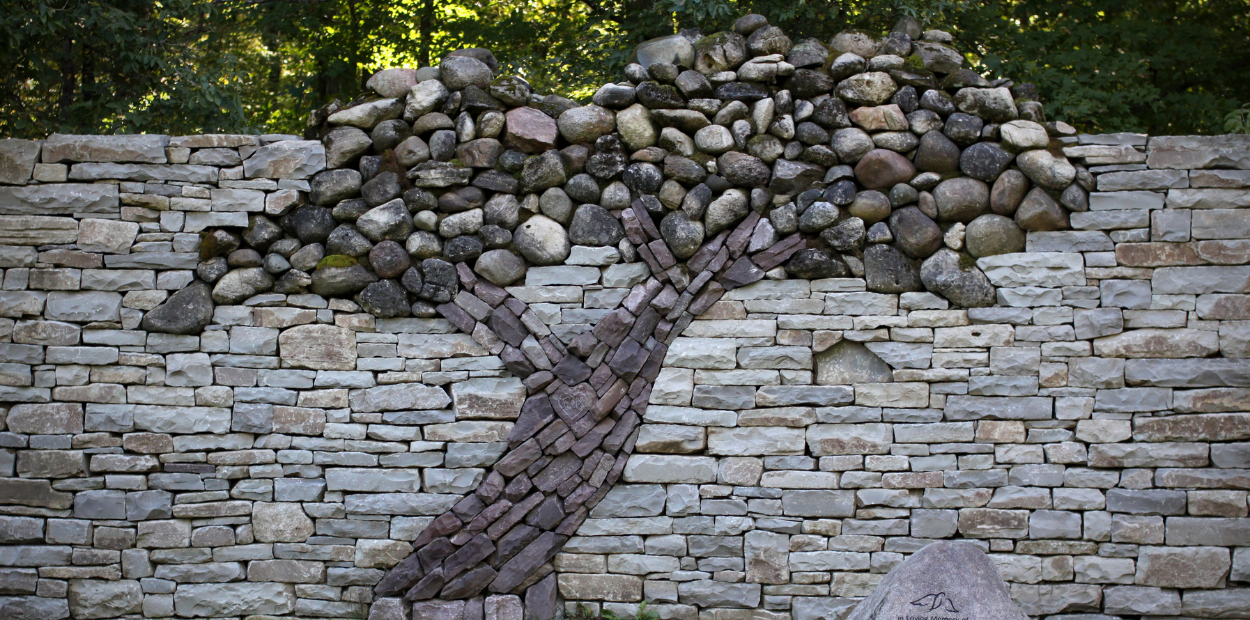 Who's ready to get outside? For many of us, the arrival of Spring creates a renewed enthusiasm for the outdoors. Fresh air, budding blooms, and green grass are reminders of the myriad of activities and sights that can be enjoyed when that anticipated warmer weather arrives. Here are four outdoor locations in Orangeville that deserve a spot on your to-do list this Spring.
Beyond the boardwalks
Outdoor enthusiasts love Island Lake Conservation Area for its dynamic views along expansive boardwalks. While the signature eight-kilometre Vicki Barron Trail is a popular route, it's certainly not the only way to discover the park. Two shorter paths invite you to explore the diversity of Island Lake's natural features. The aptly named Sugar Bush Trail runs 1.2 kilometres over more rugged terrain through a maple-beech forest. The intersecting Memorial Forest Trail offers a 1.6 kilometre route that winds past a butterfly garden, bird houses, and a nut plantation, each offering a glimpse of local wildlife. A stunning, dry-stone wall is another feature on this trail. Created by Eric Landman in memory of his wife Kerry, the unique structure was built with over 60 tonnes of stone, but with no mortar, relying on gravity and friction to hold it up. Three kinds of stones are included in the wall, including mossy field stones sourced directly from Island Lake. The tree displayed in the installation represents life and growth, making it especially fitting for a Spring viewing.
Another way to explore: "Trail Talks with YDH" includes three detailed audio tours that guide you through Island Lake's trails. Published by York Durham Headwaters, each podcast explains facts and features about each route. Find them all online.
Families will want to save some time and energy for the nearby Natural Playground. Logs, trees, and boulders are placed alongside a climbing wall, an obstacle course, and outdoor musical instruments to encourage kids of all ages to run, jump, and play in the naturally inspired space. Wood structures offer an epic venue for hide and seek, an idea that was developed in consultation with the Credit River Metis Council. Around the park, benches adorned with carvings of local flora and fauna contribute a creative whimsy and provide a fun place to take a break from all of the action.
Island Lake Conservation Area's trail map can help you find the location of the playground and the trails.
Discover new and future connections
At Orangeville's east end, a hike through Dragonfly Park offers a variety of landscapes and terrain. Before crossing the new boardwalk floating over the park's wetland area, you'll pass a tree sculpture featuring carvings of local wildlife, including a full-size osprey that sits at the top and swings in the wind. As you head east towards the massive Canada flag, you'll also find a stone cairn, marking Mile Zero of the Credit River's 103-kilometre flow south to meet Lake Ontario. Continue over the bridge to meet up with the 2.6 kilometre Marsh Trail that makes up the north section of the Upper Credit Conservation Area. This route is part of the optimum route of the Credit Valley Trail (CVT), a 100-kilometre pathway that will meander through the hills of the headwaters in Orangeville to Lake Ontario in Port Credit. The CVT will connect communities to the beauty of nature, Indigenous heritage and values, rich cultural experiences, and the sustaining waters of the Credit River. Until then, you can enjoy a walk through wetlands, forests, and meadows in this peaceful space.
Over the river
Kay Cee Gardens is a wide-open green space in Orangeville, filled with large trees, artistic touches, and perfect picnic spots. A wide, paved trail winds alongside Mill Creek and over a quaint covered bridge. You'll also stroll past a collection of local artwork displayed on park benches and utility boxes. To learn more about the pieces, use the Driftscape app or our online digital guide. You can also extend your adventure by following the Central West Public Art Tour, a self-guided walking tour that stops in Kay Cee Gardens and introduces you to the diversity of Orangeville's public art collection. Search "Central West" to find the tour in Driftscape or use the PDF version.
West side strolls
At Orangeville's west end, a set of trails runs through the community, connecting walkers and cyclists with parks, ponds, and natural spaces. Wide, rolling trails and plenty of pit stops make this area a perfect family-friendly outing. Start at Alder Recreation Centre and head to nearby Bravery Park where you'll find a collection of monuments, installations, and a new playground. Follow the adjacent path north, then west under the bridge until you reach Fendley Park, another family favourite with a splash pad and plenty of space to run.
Depending on energy levels, from here you can then head in a few directions:
For a direct route back to Alder Recreation Centre: Go east on Montgomery Boulevard after crossing Riddell Road and then follow it to Alder Street.
For a longer journey: Continue on Montgomery Boulevard to Gooseberry Street and then look for a trail that winds north up to Broadway. Across the street, you'll find the first section of Orangeville's new rail trail and can explore the trail system in this residential area. When you're done, cross back to Broadway's south side and continue south on C Line to return to Alder Street.
These locations are part of Orangeville's collection of more than 35 parks and over 20 kilometres of multi-use trails. The trail map will help you find your way. The area surrounding Orangeville also offers an exceptional selection of outdoor experiences. Visit our outdoor and recreation page to find even more ways to get outside.
No login? Please enter your details below to continue.