Discover Orangeville's growing collection of public art. Tree sculptures, utility boxes, murals, and statues can be found throughout our community. The medians along Broadway, our Town's main street, add to Orangeville's artistic flair. Downtown shops and studios give you the chance to discover more artwork and connect with the artists themselves. Use our online map to plan a self-guided walking tour or download the Driftscape app for a more interactive experience. Find each location to discover over 70 unique pieces of art located throughout town.

Orangeville's top ten public art pieces, selected by you
To celebrate Orangeville's collection of public art, we are compiling a list of the top ten pieces. Whether it's their size, scale, or story that makes them special, tell us which ones top your list. Simply share your favourite public art pieces by selecting them through this
simple online form
. You can choose up to ten pieces. Based on the results, a tour of the most popular pieces will be curated and shared for everyone to experience through the new
Driftscape app
. Voting closes on July 30 and the top ten public art tour will be released in August.
Tree Sculptures
Over 40 tree sculptures are part of this unique art collection. Artists from across Ontario have used imagination and skill to transform local trees into artwork. The popular program began in 2003 and will entice you to wander tree-lined streets in search of the whole collection.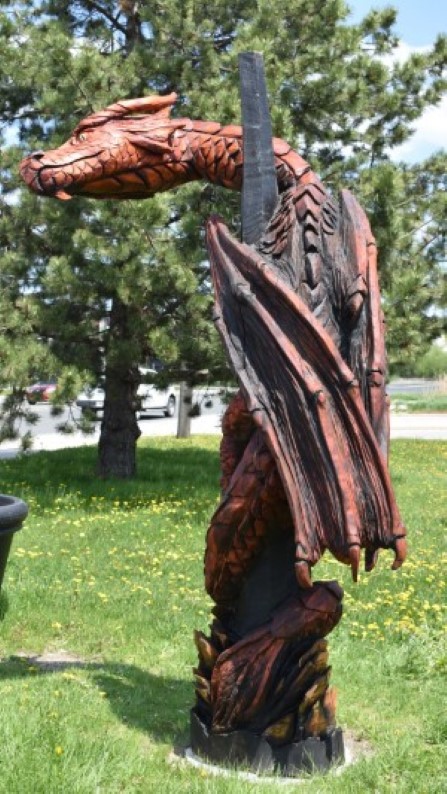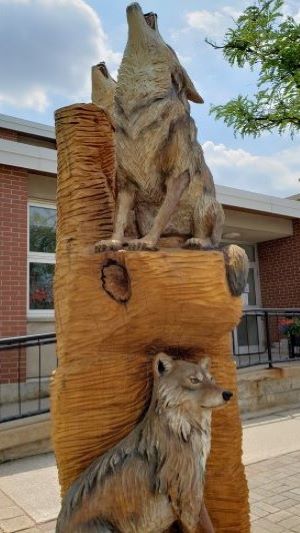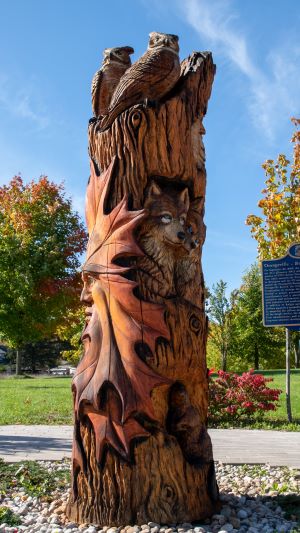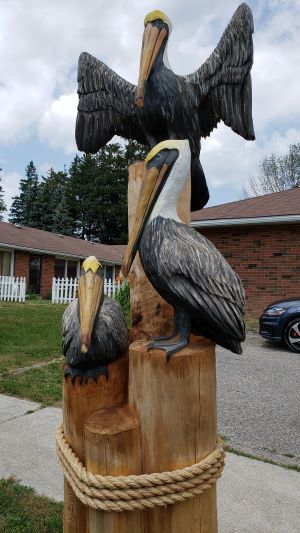 Utility Box Art Displays
Functional utility boxes throughout Orangeville have been transformed into colourful pieces of art. Since 2016, the work of local artists has been featured at select locations. The program continues to grow with an annual Call for Artists.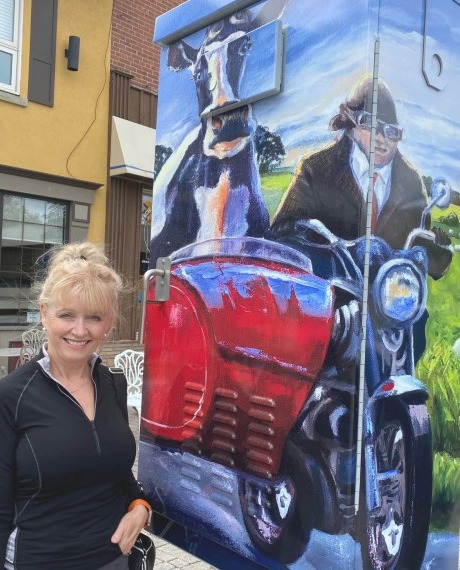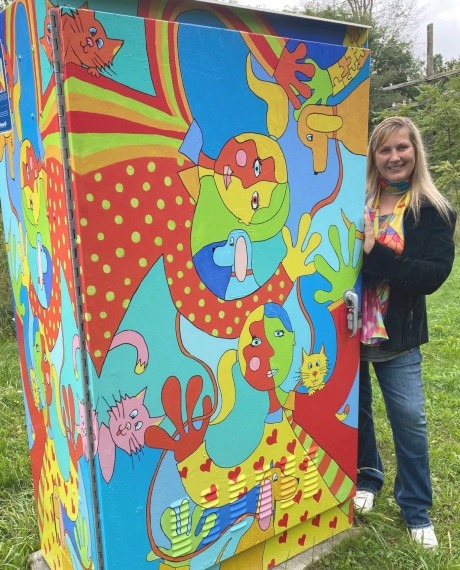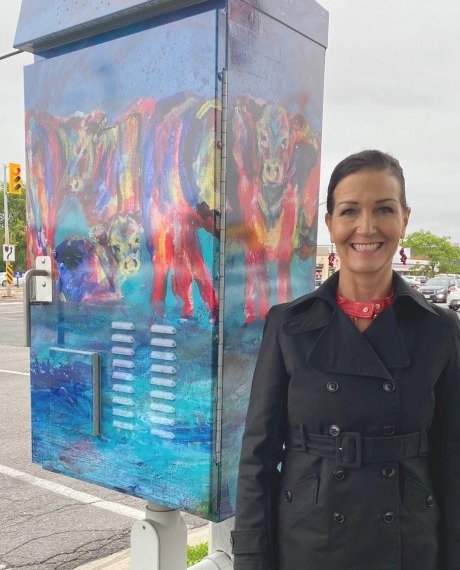 The Mantis Queen sculpture
The Mantis Queen is a large-scale sculpture located in front of the Visitor Information Centre. Standing at seven metres and weighing a ton, the interactive sculpture has a commanding presence with arms that spin and rotate in the breeze.
Designed and created by award-winning artist Ron Baird, the Mantis Queen was commissioned at a private residence in Dufferin County. When the sculpture's owner moved to Orangeville, the piece was donated anonymously to the Town of Orangeville, and located to this property in the spring of 2017.
The location of the Mantis Queen at the edge of the Credit Valley Conservation area was considered ideal due to the complementary natural environment, proximity to Island Lake, and the ability to provide easy and safe public viewing access. Building on the generosity of the sculpture's original owner, Glen Echo Nurseries created the habitat for the Mantis Queen, donating all landscaping materials and labour.