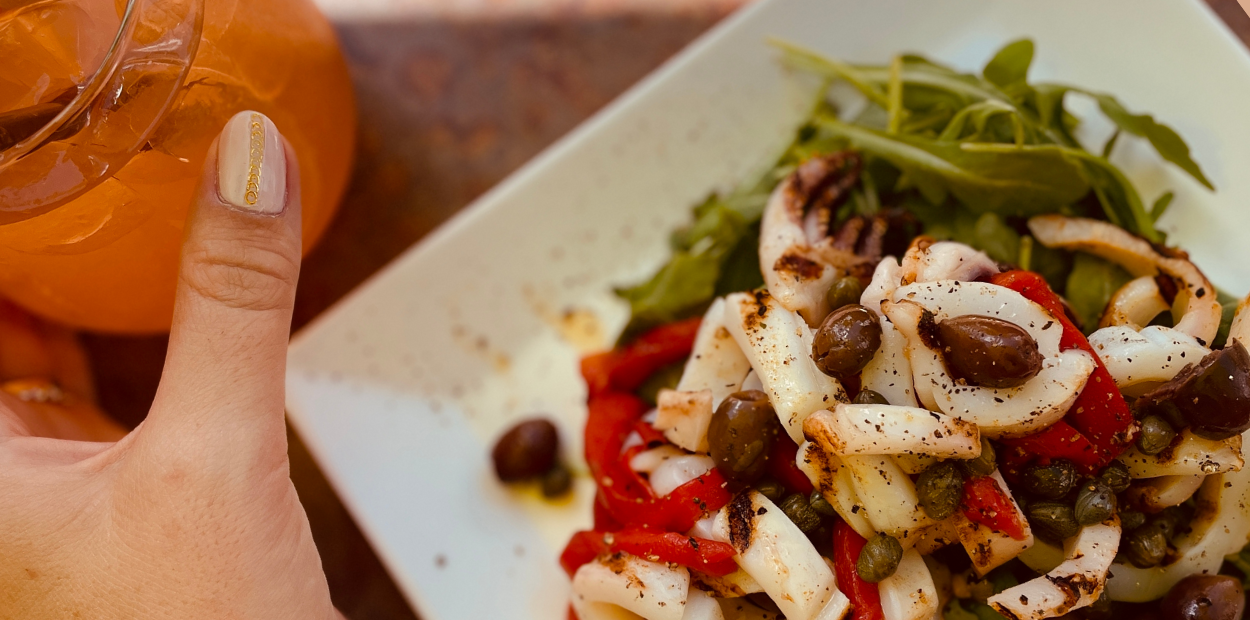 In August, our friends at Explore Ontario visited Orangeville to discover our exceptional selection of food and drink offerings. While they were here, they compiled a foodie-friendly itinerary to showcase some of our must-eat spots. We invite you to follow along and treat yourself to some delectable local fare.
Start your morning off with a latte and Nutella donut from Greystones Café. With a gorgeous interior and hidden patio, it's a dreamy spot to begin your adventure. On Saturdays, visit the Orangeville Farmer's Market for farm fresh veggies, organic meat, and baked goods. From there, shop the boutiques along Broadway. At Suzanne Gardner Flowers, the lush greenery and stunning decor is complemented by a cool espresso bar.
Sweet tooth? Orangeville has some of the best bakeries and dessert spots around. Le Finis is a Parisian themed café that carries French pastries and lunch fare. Son of a Chef Bakery blends Portuguese and Italian traditions and serves up favourites like cannoli and Portuguese custard tarts and Wicked Shortbread specializes in… shortbread of course! Choose from freshly baked sweet and savoury shortbreads to take home.
With the summer heat, it would be a crime not to mention ice cream, and Mill Creek Gardens serves ALL the flavours!
Need another coffee stop to keep your energy up? Treatland serves up 'selfie' cappuccinos! That's right, they can print any photo on your phone onto your coffee!
For lunch, dine at RustiK Local Bistro and enjoy menu items like grilled calamari and steak. Bluebird Cafe and Grill has killer wood fired pizza and fun summer drinks. For live music, the Thistle and Rose Pub is a must-stop and Taphouse Craft Beer + Kitchen has beer for every palette!
For dinner, get ready for one of the best meals of your life at Greystones Restaurant. From the magazine worthy interior to the perfect cocktails, you'll be transported to culinary heaven. The tuna tartare is a must-order as is the fresh burrata salad. All pastas are freshly made in house and the bacon crusted halibut will have your mouth singing.
If you're a foodie and love exploring small towns, add Orangeville to your day trip list and prepare for a tasty tour. For even more ideas, browse through Explore Ontario's 'Good Eats' story highlight on Instagram.
No login? Please enter your details below to continue.