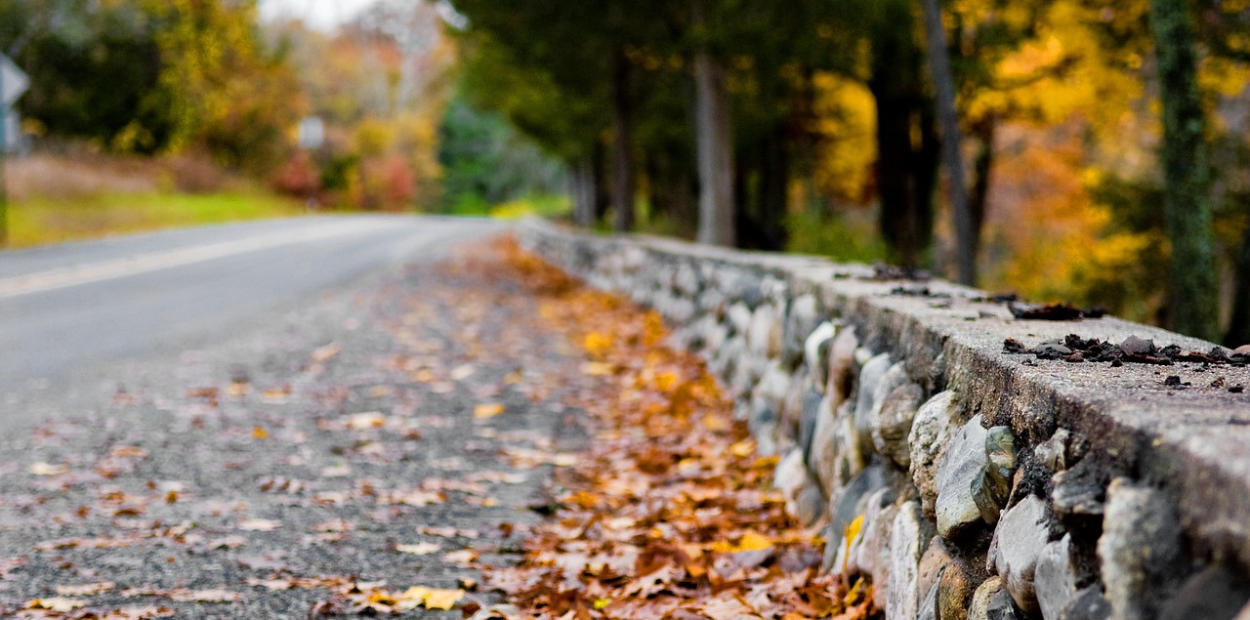 October is a beautiful month to visit Orangeville. Our local restaurants serve dishes inspired by the harvest season, shops are adorned with festive fall items, and vibrant colours transform our tree-lined trails.
A spectacular way to experience the fall foliage is to take a scenic drive in and around Orangeville. One of our favourite routes promises plenty of twists and turns along with beautiful vistas and ample opportunities to snap that perfect photo. As you drive, you'll find plenty of things to see, do, and admire.
To prepare for your adventure, grab a coffee at one of Orangeville's fabulous cafes or a sweet snack from one of our bakeries. Be sure you're dressed for the weather with a cozy sweater from Pear Home or outdoor gear from Moguls in Mocean. To perfectly time your excursion for maximum colour, click on the Ontario Travel Fall Colours Report.
The route starts and ends at the Visitor Information Centre in Orangeville and takes approximately 1.5 hours to complete. Enjoy the scenery along Hockley Road with stops at Farmhouse Pottery & Gallery Café, Hockley Village, and Hockley General Store. Next, follow Airport Road and learn the history of our region with a stop at the Museum of Dufferin. From there, the route winds through breathtaking scenery and striking views, including Ruskview Heights, one of the highest points in the area. Complete your journey when you return to Orangeville and tuck in to a heartwarming meal at one of our local eateries.

NOTE: Please be cautious as you take photos and enjoy the scenery. Be aware of your surroundings, including traffic, and consider your safety when choosing areas to park and explore.
Drive North on Highway 10
Turn right (east) onto scenic Hockley Road.
Drive along scenic Hockley Road, past the Farmhouse Pottery & Gallery Cafe, Hockley Resort and Black Birch restaurant.
Continue on Hockley Road and cross Airport Road (County 18) to the quaint village of Hockley and visit Hockley General Store.
Retrace your route back and turn right (North) onto Airport Road (County Road 18).
Cross Highway 89. Just north of 89, stop off at The Museum of Dufferin (MoD) to connect with local history.
Continue heading north on rolling Airport Road, through Mansfield, north to County Road 21.
Turn left (west) on County Road 21 to Second Line.
Turn left (south) on Second Line. This area is known as Ruskview Heights. The view is spectacular and it is one of the highest points in the area.
Keep south on Second Line to County Road 17 (10 Sideroad).
Turn right on County Road 17 (10 Sideroad) to Prince of Wales (County Road 19).
Turn left on Prince of Wales (County Road 19). Notice the windmills in the distance.
Cross highway 89 back to Highway 10 South to Orangeville.
No login? Please enter your details below to continue.