Orangeville's 2023 Summer Festival Guide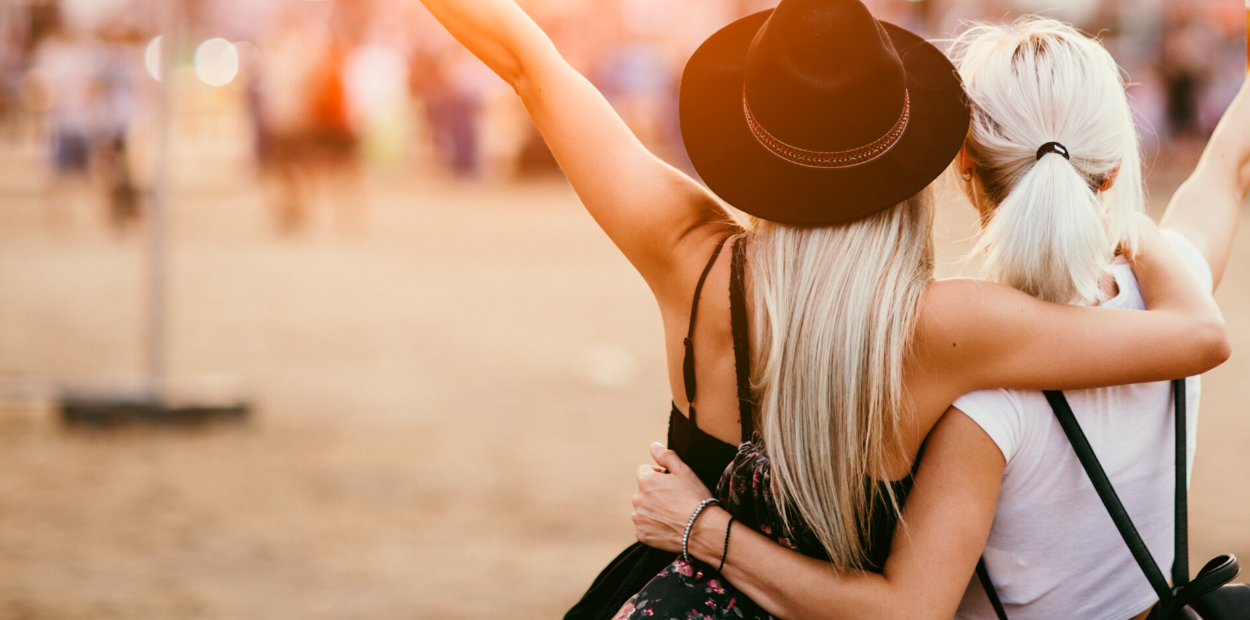 Festival season is almost here, and the excitement is building. In Orangeville, our summer events offer more than just that perfect combination of music, art, culture, and food. Our community's lively spirit adds vibrancy and charm to each occasion, creating authentic experiences and unforgettable moments. This festival guide makes it easy to see what's happening this summer. Be sure to mark your calendars and join the festivities in Orangeville.
Friday, June 2 to Sunday, June 4 | Downtown Orangeville
Our community's headline event kicks off our festival season on the first weekend of June. The award-winning Orangeville Blues and Jazz Festival will feature live performances on streets, stages, and venues throughout our community. The impressive schedule includes 75 acts playing on three main stages and is complemented by events and activities that will keep you strolling and strumming all weekend long. While the music is the star of the show, Friday's Blues Cruise on Broadway and Sunday's Blues & Bikes always attract crowds and performer workshops are popular with those looking to refine their creative skills. Now in its 19th year, the Orangeville Blues and Jazz Festival always hits the high notes.
Saturday, June 17 | Alexandra Park and Second Street
Prepare for a colourful display of pride and diversity when you join the festivities at Celebrate Your Awesome. Since 2017, this family-friendly event has offered a safe and welcoming space for our community by featuring market vendors, food trucks, live music, and the popular drag shows. Activities like the Walking Human Library and the Drag Queen Story Time will invite participants to recognize and appreciate their differences, offering a unique opportunity to combine entertainment with education.
Friday, July 14 to Sunday, July 16 | Alder Recreation Centre
Sink your teeth into summer at the 14th annual Orangeville Rotary Ribfest. Savour delicious fare served up by six ribbers and 14 food vendors. While you feast, enjoy a full schedule of live entertainment all weekend long. Don't miss the Classic Car Show on Saturday afternoon and be sure to bring the family for KidsFest on Sunday, a new addition that replaces the midway from past Ribfests.
Saturday, August 12 and Sunday, August 13 | Alder Recreation Centre
New for 2023, this powerful two-day event promises to expand your mind and ignite your soul. The Elysian Festival will offer a full schedule of classes that will teach the benefits of yoga, meditation, mindfulness, and healing. A market featuring 20+ vendors is open to everyone and will offer a unique selection of products and services to complement your experience. A kid-friendly workshop on Sunday will introduce children under 12 to yoga and mindfulness.
Friday, August 11 to Sunday, August 13 | Mount Alverno Luxury Resorts
Theatre Orangeville's Summer Arts Fest is back for 2023 with an event lineup that will focus on all forms of art, music, artistic expression, and most of all – fun! Crowd favourites will be back this year including North(519) Best of Toronto Fringe on Friday, Storytime with Fay & Fluffy on Saturday afternoon, and the wildly popular Drag Music Bingo on Saturday night. An Arts Bunch Fundraiser will round out the three-day festival, combining delicious food and creative inspiration.
Friday, August 18 and Saturday, August 19
The culinary event of the summer happens during Taste of Orangeville, when local restaurants come together to create tempting samples of bite-sized servings. This year, the festivities will kick off on Friday evening during In Good Spirits, a refreshing new event that will showcase some of the finest beverages, produced right here in our region. Prepare to enjoy an up-scale evening of delicious drinks and appetizers, surrounded by soulful summer music and a vibrant atmosphere.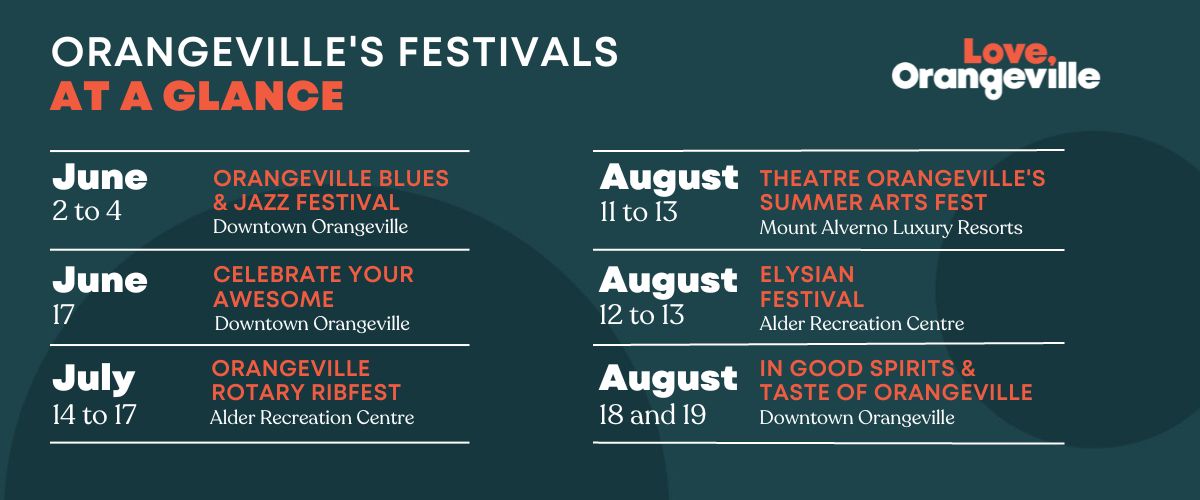 While this list may feature some of our community's favourite festivals, there are certainly more events to enjoy this summer and beyond. Our event calendar is always up-to-date. Be sure to check it out before you visit to make the most of your time in Orangeville.
No login? Please enter your details below to continue.