Celebrating Orangeville's Early Years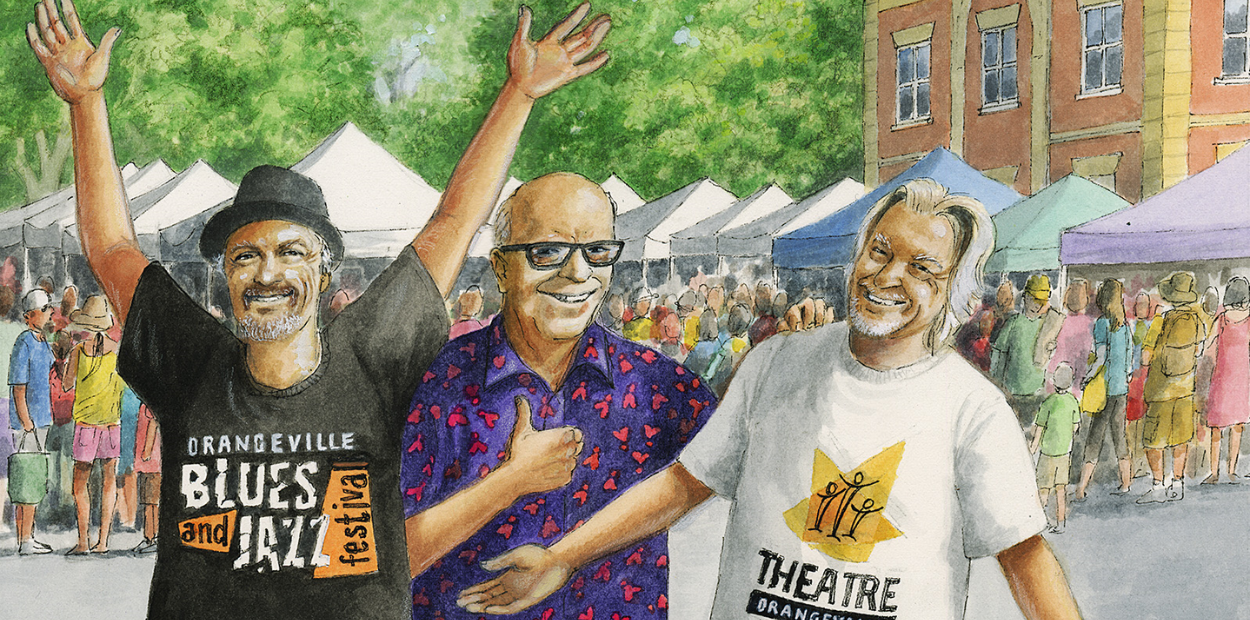 One of many charming illustrations from Once Upon a Forest, this playful portrait features the Orangeville Farmers' Market and introduces three of Orangeville's most recognized characters; Larry Kurtz, Founder and Artistic Director of the Orangeville Blues and Jazz Festival; Wayne Townsend, local historian and author; David Nairn, Artistic Director of Theatre Orangeville.
Once Upon a Forest: Celebrating Orangeville's Early Years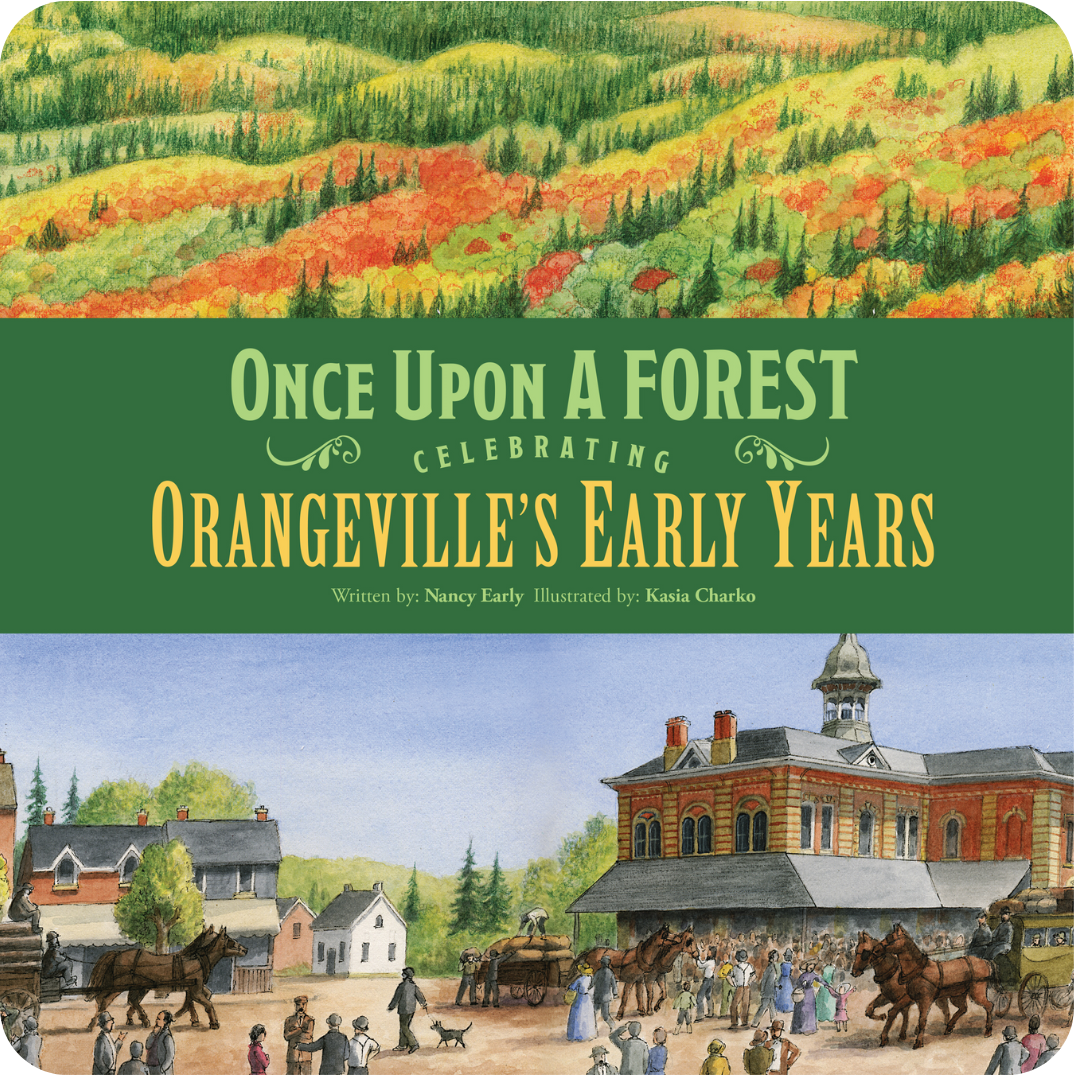 Once Upon a Forest is a new and beautifully illustrated heritage book by local author Nancy Early and Canadian award-winning artist Kasia Charko. With trees as a guiding theme, the book highlights historic periods and stories from Orangeville's past. The reader journeys through time, exploring ice-covered land where woolly mammoths once roamed, meeting Indigenous families and early settlers, experiencing Orangeville's prosperous years, and reveling in our present day. There are even reminders about what we can do to ensure a bright tomorrow.
The book is ideal for readers of all ages and makes a great gift for anyone with a connection to Orangeville. You can purchase your copy of Once Upon a Forest at BookLore and Sproule's Emporium.
About the Author
Nancy Early was born in Alton and attended Orangeville District Secondary School. Her first book, Once Upon a River, was published in 2020 to celebrate the 200th anniversary of Alton Village. Nancy has contributed to In the Hills Magazine, Metroland's Passport to Discovery, and Nelvana's Care Bear TV show. She was also a travel writer and producer for On Top of the World Too and her musical adaption of Little Women hit the Theatre Orangeville stage in 2019. She is currently working for Caledon Public Library.
No login? Please enter your details below to continue.