Holiday spirits are bright in Orangeville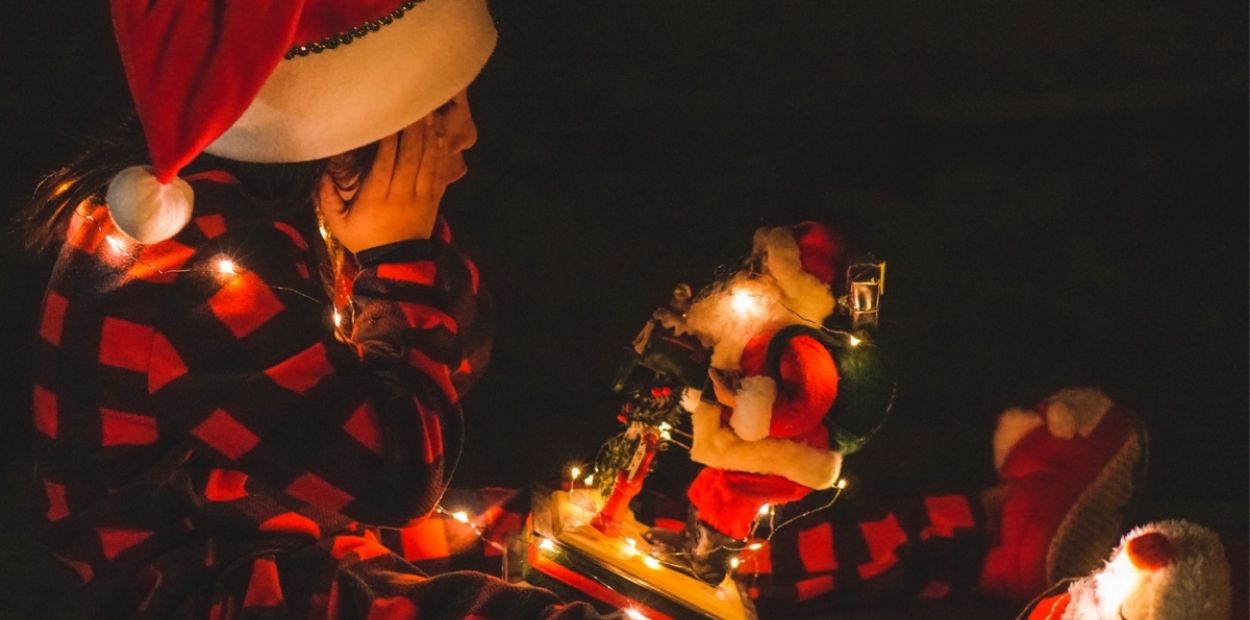 As the temperatures drop and the first snowfall settles, a sense of anticipation for the holiday season awakens. Capturing that festive spirit is easy to do in Orangeville, especially this year as we welcome back some of our favourite local traditions. Combine these with new experiences and activities to make the most of this spirited season.
Throughout November and December, check back here for updates and details about all of the festive fun happening right here in Orangeville. We don't want you to miss a moment of merriment!
The return of holiday traditions
Downtown for the holidays
Downtown Orangeville will welcome the holiday season with a special evening of "Joy & Lights: Celebrating a Hometown Holiday Season" on Friday, November 19. The festivities will take place from 5:30 to 8 p.m. and will include the lighting of the town Christmas tree, musical performances, special guests from the North Pole and Arendelle, and Starlight Shopping.
Please note that Broadway will be open to vehicular traffic. Masking and social distancing requirements are in effect.
Town of Orangeville's Holiday Lights
The Town of Orangeville is bringing back Holiday Lights to celebrate the festive season. Holiday lighting exhibits will be created in various parts of the Town with a digital (GIS) map of all locations available to residents and visitors to view the displays from the comfort of their own vehicle. The downtown core will see a variety of light displays at Town Hall, Alexandra Park, the Orangeville Public Library and the Broadway medians. The Alder Recreation Centre, Tony Rose Memorial Sports Centre and the Visitor Information Centre will also take part.
Downtown businesses and all Orangeville area residents are invited to participate in lighting and decorating their storefronts and homes. Participants are encouraged to share their Holiday Lights displays by pinpointing their address on the digital map of light displays.
This year's Holiday Lights event officially begins on Friday, November 19, when the light displays and Christmas tree at Town Hall will be lit up. The light displays will run through to January 2, 2022.
A Christmas Carol presented by Theatre Orangeville
This December, Theatre Orangeville brings this holiday classic to the Opera House stage. Rod Beattie, well-known from the Wingfield series, will delight audiences as he seamlessly transitions from Scrooge to Tiny Tim in this lively one-man performance. On stage from December 1 to 23, the heartwarming tale of redemption and hope is a great way to embrace the spirit of the season. Contact Theatre Orangeville for tickets.
Christmas in the Park
Christmas in the Park is back for 2021 and the Optimist Club of Orangeville is pleased to be offering this family-friendly experience every evening from December 3 to 31. The gates will be open at Kay Cee Gardens this year, allowing visitors to be dazzled by the assortment of bright lights and colourful displays. Watch for more details about Christmas in the Park coming soon. Sponsorship opportunities are also available.
Achill's Free Virtual Holiday Concert
The Achill Choral Society will treat viewers to the sounds of the season with a virtual holiday concert. The 60-minute concert will feature previously recorded live concert selections as well as newly recorded choral works. The event will premiere on YouTube on December 15 at 7 p.m. and will also be available through the holidays.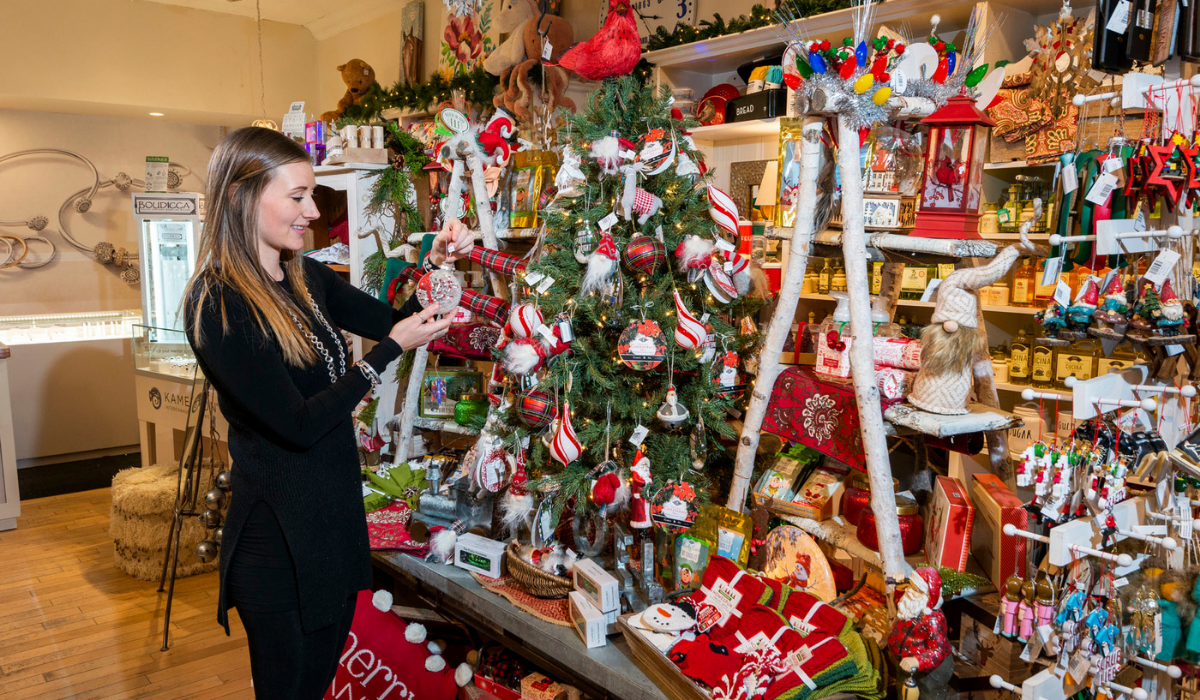 Holiday shopping at its best
Downtown Orangeville shopping
Businesses in downtown Orangeville invite you to shop local this year and are giving you a chance to win along with it. The Joy Book is a holiday promotion, running from November 19 to December 31, with $1500 in prizes to be won. For every $10 you spend at participating retailers you will receive a stamp. Collect 20 stamps, fill in your contact information, and drop off your Joy Book in the big red drop box outside of Readers' Choice, 151 Broadway, to be entered to win. For a list of participating businesses visit Downtown Orangeville.
Orangeville Christmas Market
The entire family will enjoy a trip to the Orangeville Christmas Market at the Orangeville Agricultural Centre. The festive shopping event will include over 100 vendors, food trucks, children-friendly activities, and much more. The market will take place on November 20 from 10 a.m. to 6 p.m. The cost of admission is $2 per adult with the proceeds going to the Orangeville Food Bank.
GoYoga Holiday Market
Get a head start on your holiday shopping at the GoYoga Holiday Market. The one-day event is being held on November 27 from 11 a.m. to 2 p.m. and will feature one-of-a-kind gifts from a variety of artisans, service providers, and makers.
MoD Holiday Treasures
The 17th annual
Holiday Treasures Arts & Crafts Sale
will take place from December 1 to 12 at the Museum of Dufferin. Handmade items from 58 vendors, makers and craft-persons will be on display throughout the Main Gallery and will include items ranging from jewellery, pottery and woodworking to one-of-a-kind textiles and art. Advanced registration for a time-entry ticket is required to attend the show and can be
reserved online
.
If your organization or business is hosting an upcoming holiday event and would be like to be considered for inclusion on the list, please contact us.
No login? Please enter your details below to continue.