Holiday shopping at its best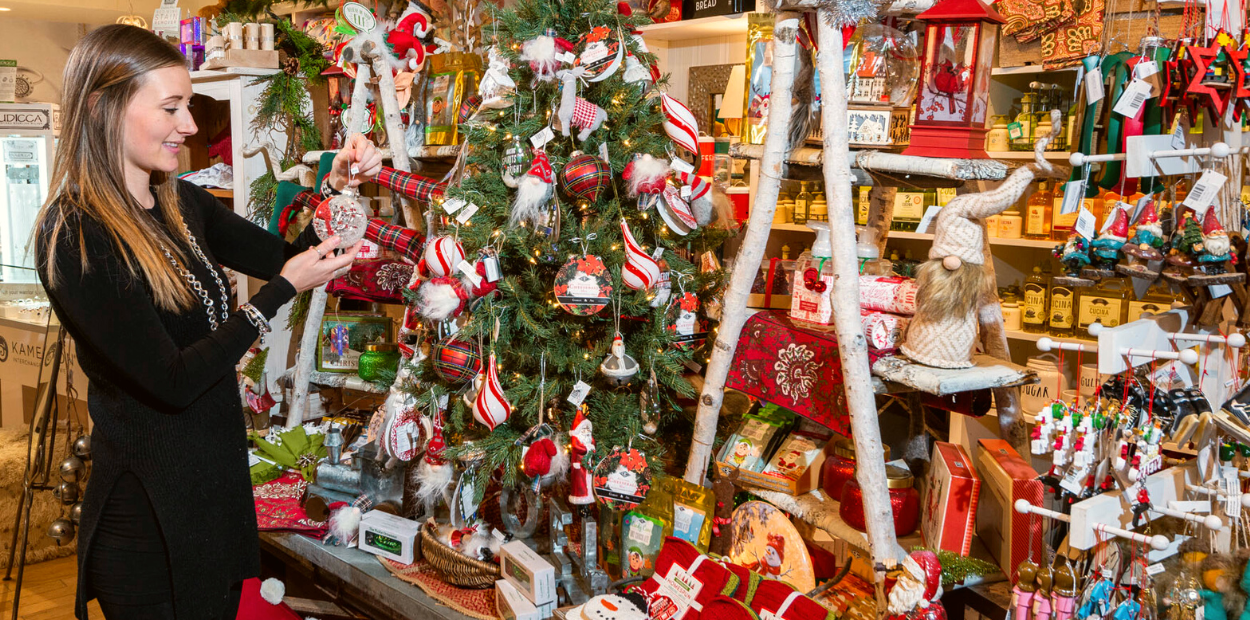 As the countdown to the holidays gets shorter, our shopping lists seem to get longer. Luckily, the search for the perfect gift is made easier with a multitude of merry options available right here in Orangeville.
GoYoga Annual Holiday Market - Saturday, November 12
Get a head start on your holiday shopping at GoYoga's Annual Holiday Market. Visit the studio on Saturday, November 12 from 10 a.m. to 3 p.m. to find one-of-a-kind gifts from a variety of artisans, service providers, and makers.
The Hometown Market Christmas Markets - various dates through November and December
Prepare for the most magical time of year with a visit to one of four holiday markets hosted by The Hometown Market.
Orangeville Flowers Holiday Pop Up Shopping Event – Wednesday, November 15 to 19
A selection of local vendors will be featured at this intimate shopping event hosted by Orangeville Flowers. This is an easy way to get all of your locally-made favourites in one spot.
Orangeville Christmas Market – Saturday, November 19
The entire family will enjoy a trip to the Orangeville Christmas Market, a festive shopping event featuring over 200 vendors, food trucks, family-friendly activities, photography sessions, and much more. Held at the Orangeville Agricultural Society Event Centre, the market will run on Saturday, November 19 from 10 a.m. to 5 p.m. When you're done shopping, head to the Santa Claus Parade in downtown Orangeville to complete a full day of holiday fun.
Holiday Joy Book shopping in downtown Orangeville – Friday, November 18 to December 31
Throughout the holiday season, businesses in downtown Orangeville invite you to shop local and are giving you a chance to win along with it. The Joy Book is a holiday promotion, running from November 18 to December 31, with $1500 in prizes to be won. For every $10 you spend at participating retailers you will receive a stamp. Collect 20 stamps, fill in your contact information, and drop off your Joy Book in the red drop box outside of Readers' Choice, 151 Broadway, to be entered to win. Find all of the details online or watch this handy video to learn more.
Pro tip: You can earn double the stamps when you shop during the Joy and Lights event on Friday, November 18 between 5:30 and 8:30 p.m.
Museum of Dufferin's Holiday Treasures Arts and Crafts Sale – November 30 to December 11
The 18th annual Holiday Treasures Arts & Crafts Sale will take place from November 30 to December 11 at the Museum of Dufferin. Shop the works of 63 vendors, makers and craft-persons in the Main Gallery. Find a selection of one-of-a-kind items including jewellery, pottery, woodworking, textiles, and art. Reserve a free ticket for an easy shopping experience. The sale is open Wednesday to Sunday from 10 a.m. to 4 p.m. and closed on Monday and Tuesday.
Christmas Treasures - Saturday, December 3
The Mom Market Orangeville presents this local vendor market at the Orangeville Curling Club.
No login? Please enter your details below to continue.