Green spaces to discover during Earth Week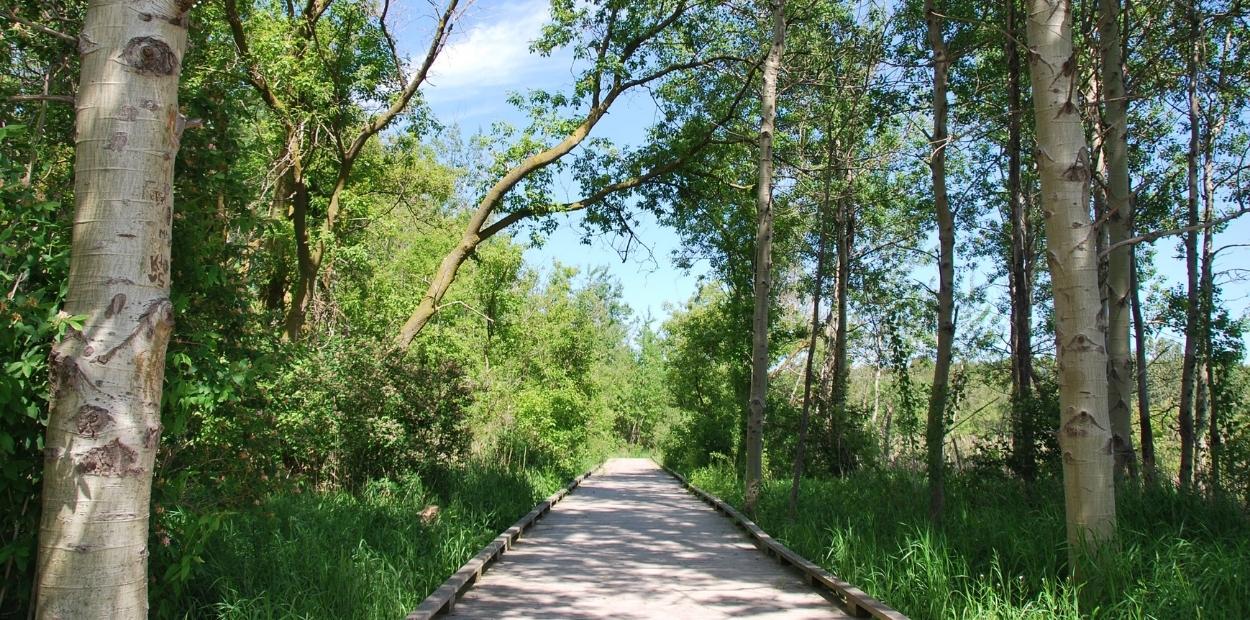 It's Earth Week and we're celebrating by showcasing some of Orangeville's favourite green spaces. The natural landscape around our community is well-known and appreciated. Easy and convenient access to popular spots like the Bruce Trail, Mono Cliffs Provincial Park, and Albion Hills Conservation Park may entice you to explore outside of Orangeville's borders. But there are also spaces right here in Town that offer connections to nature and opportunities to enjoy the great outdoors.
1. Dragonfly Park
Located on the southeast edge of Orangeville, Dragonfly Park includes a 0.7 kilometre trail that features a boardwalk, a gazebo, and a bridge over the Credit River. If you venture a little further, you'll find the 2.6 kilometre Marsh Trail that makes up the north section of the Upper Credit Conservation Area. To keep this space green, make sure to stay on the trails, leave no trash behind, and be mindful of wildlife and plant life.
2. West end trails
In the west end of Orangeville, you'll find tree-lined trails that lead to popular destinations like Fendley Park and the Alder Parklands. These pathways are part of Orangeville's system of over 20 kilometres of multi-use trails, connecting 35 parks on 49 hectares of land. When you walk, run, cycle or stroll along the trails, you're using a sustainable mode of transportation and helping to keep our Town green.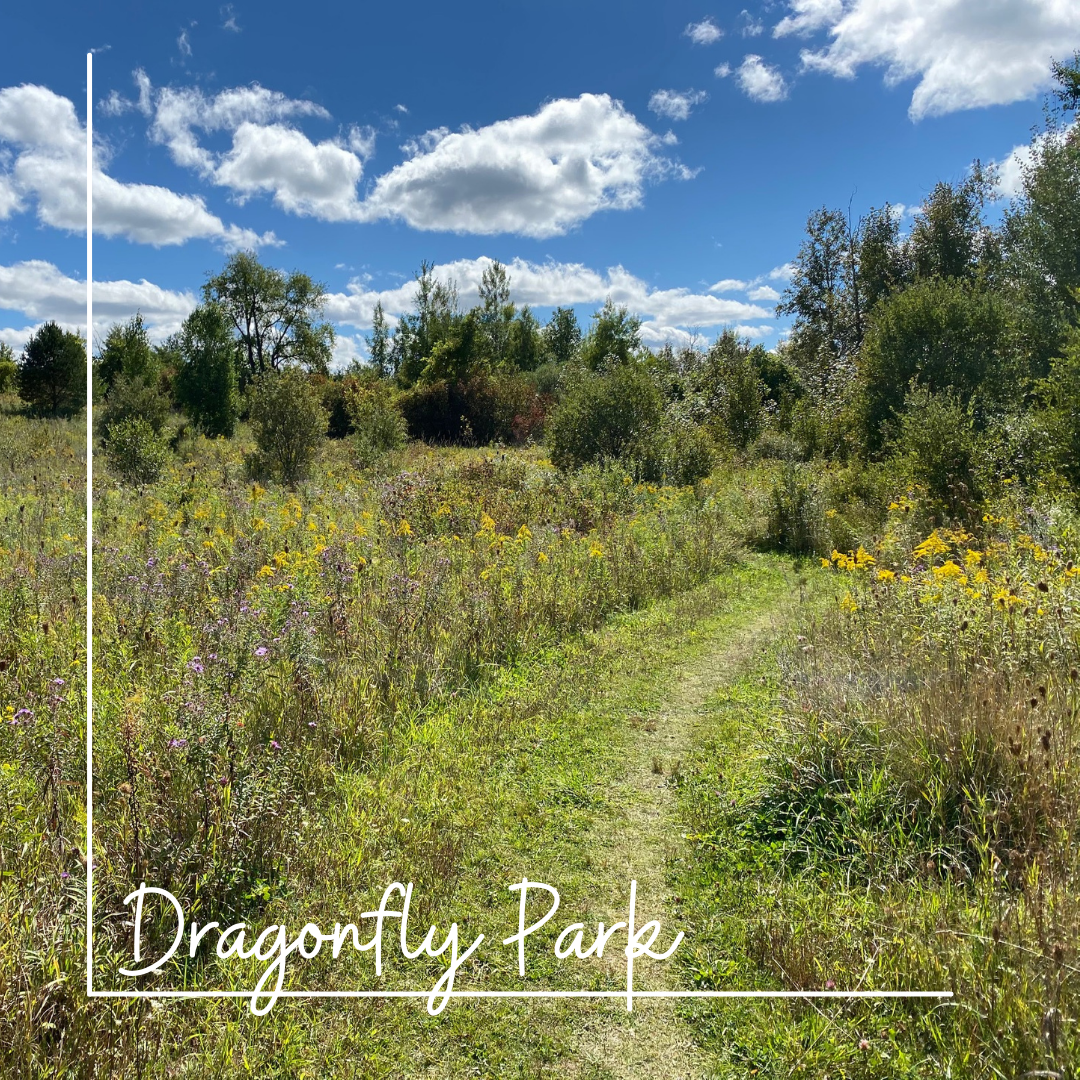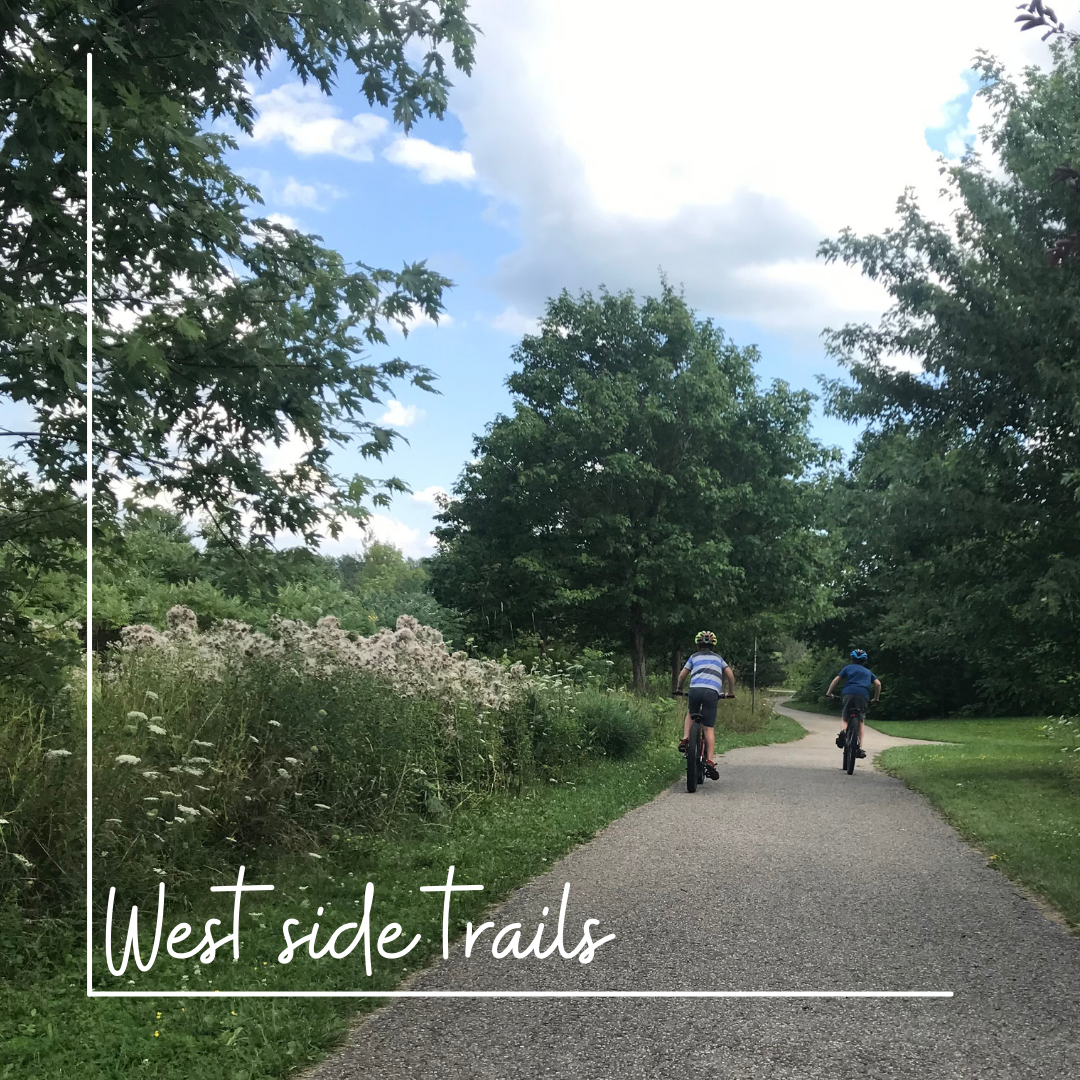 3. Kay Cee Gardens
Kay Cee Gardens is a centrally located park in Orangeville. Mill Creek runs through the area, heading east before joining the nearby Credit River. At the park, you'll discover a covered bridge, a collection of public art pieces, and playground equipment for all ages. It's the perfect picnic spot. Don't forget your reusable containers!
4. Orangeville Farmers' Market
Green is always in season at the Orangeville Farmers' Market. The weekly market is a popular way to get your goods straight from the source. Opening day plans are set for Saturday, May 8. You'll be able to get your weekly dose of local goods delivered by local farmers and producers. Watch for details and guidelines coming soon.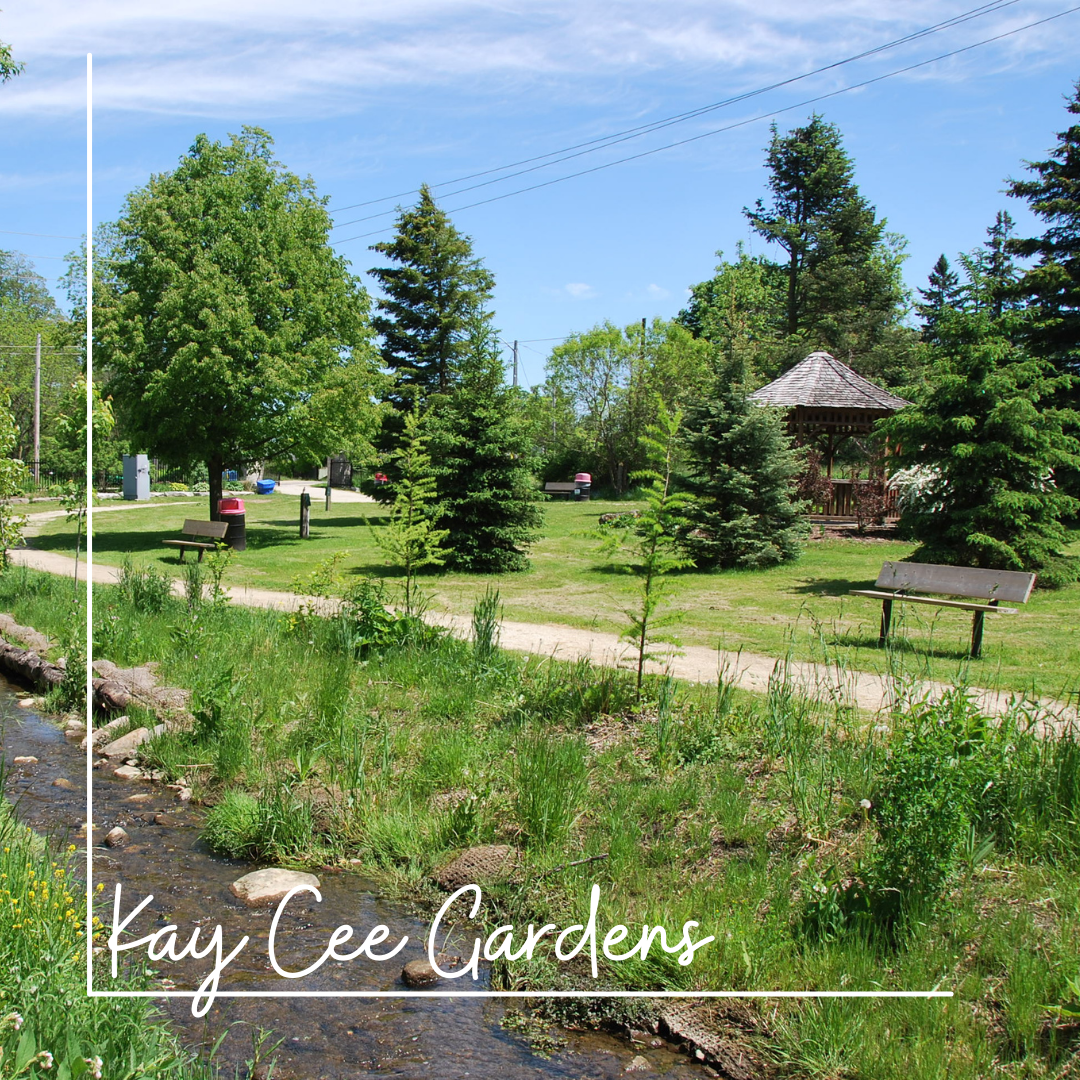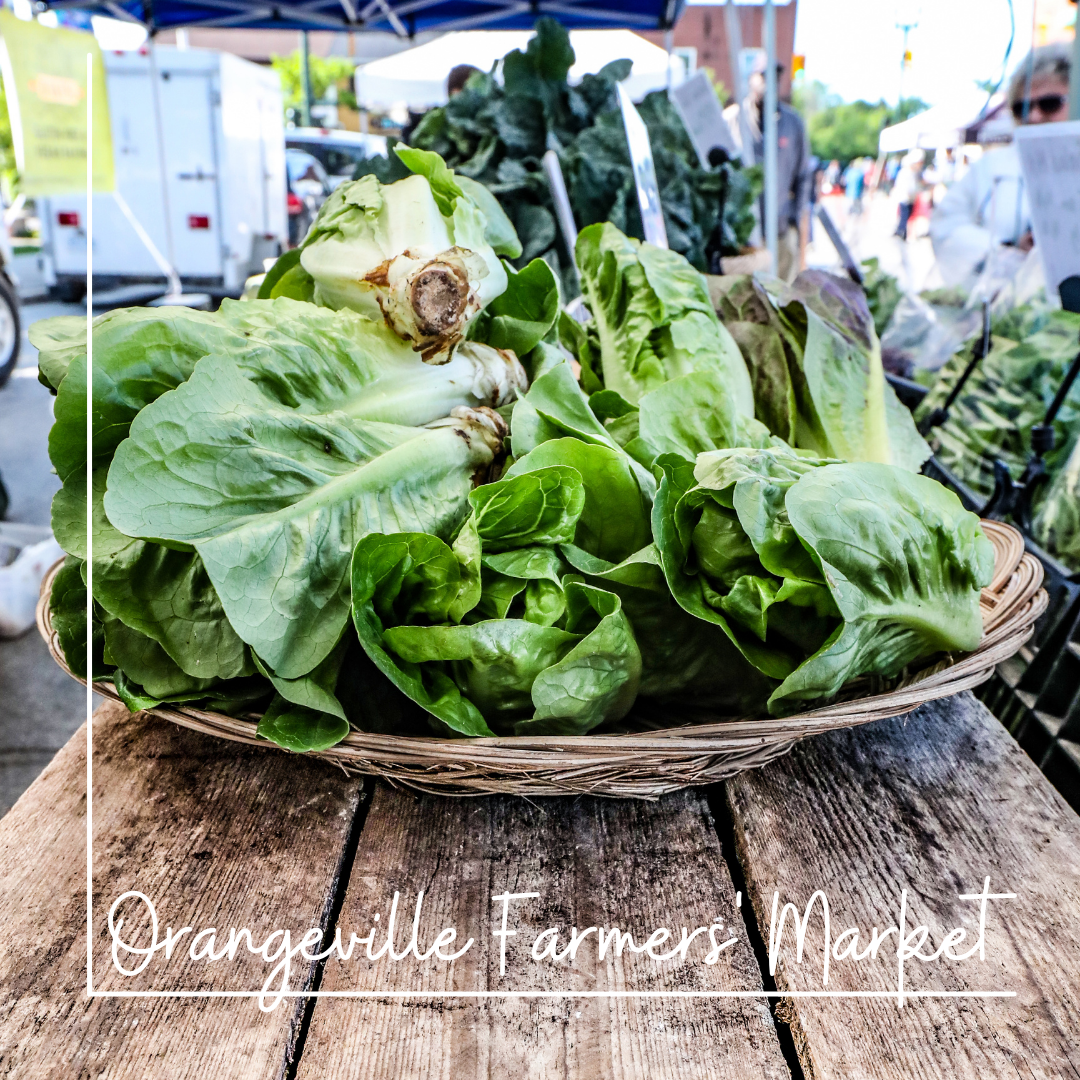 5. Island Lake Conservation Area
Island Lake Conservation Area is located on Orangeville's northeast corner and is an outdoor oasis with 324 hectares of lake, wetland and forest offering four season of recreation. The park's signature eight-kilometre lakeside loop is a well-maintained accessible route for hikers and cyclists who can enjoy expansive boardwalks, wildlife sightings, and dynamic views. Beyond its diverse recreational opportunities, Island Lake Conservation Area also provides a vital habitat for many species of birds, fish, animals, and plants.
Wherever your quest for green space takes you, enjoy the fresh air and leave nothing behind.
No login? Please enter your details below to continue.