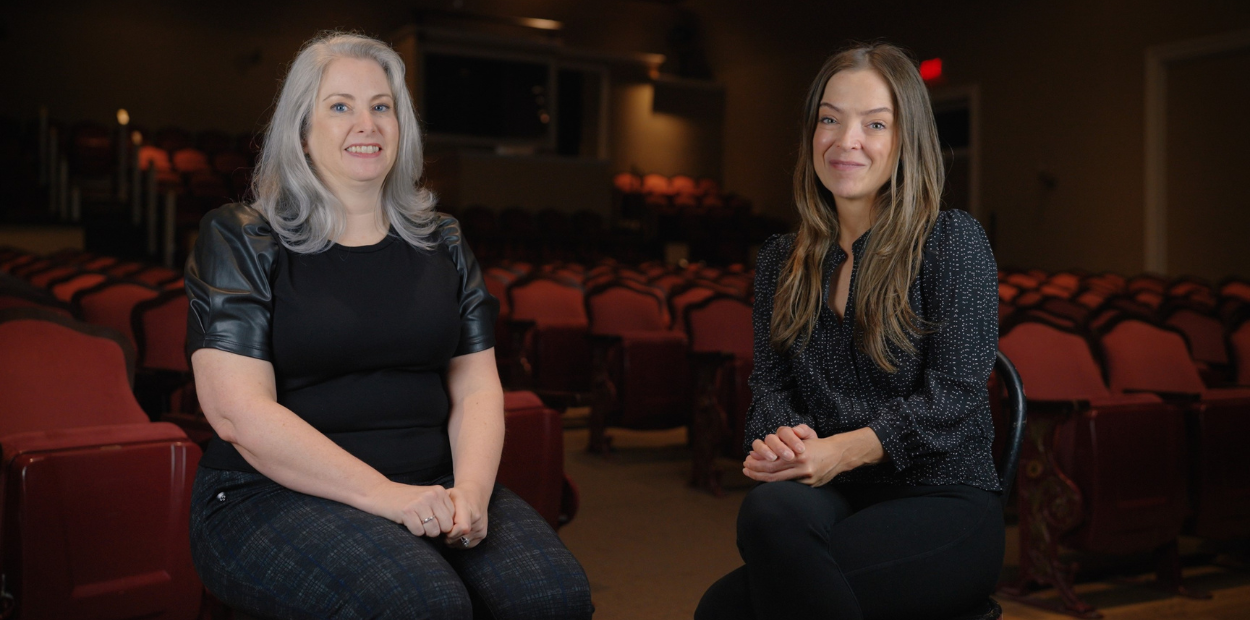 The Dufferin Film Festival (DFF), Southern Ontario's film festival, is set to premiere August 9 and 10, 2024. Led by Festival Director Kelly McDowell, the festival will celebrate Canadian Independent Filmmakers. Through a curated selection of films, educational opportunities, industry forums and networking events, the festival fosters filmmakers, film enthusiasts and audiences while raising the profile of Canadian talent. DFF will be showcasing the best of Canadian films of all genres. DFF has put together a video with the full announcement.
McDowell has an ambitious program for the two day festival but is inspired to bring the best film experience possible to the community. "Dufferin County is not only full of many talented artists and art lovers, but is also an incredible landscape for film production. It is the perfect community to launch a film festival and continue to put Dufferin County on the map for filmmakers and film enthusiasts" said McDowell.
The festival will host a myriad of creative forums, workshops, and networking opportunities. The opening night will include a presentation of the Screenwriting Competition winners films, as well as the evening feature film, followed by a Q&A with the filmmakers. The night will commence with a red carpet complete with filmmakers and photographers. The celebration continues at the opening night social, hosted at the Bluebird Cafe & Grill, which will be transformed into a Filmmaker and Film Enthusiast Hub, complete with entertainment, networking and the incredible food.
The second day of DFF includes more film programming from prominent and emerging filmmakers. More information on the schedule, films and events will be available in the weeks leading up to the festival.
As part of the launch of DFF, the festival is hosting a Headwaters Region community-wide screenwriting contest. Applicants can submit their micro film scripts of five minutes or less and two winners will be selected, one from a youth category of ages 12 to 18 and the other an all ages category. Rose Digital Media Group, in partnership with DFF, will acquire the scripts and work with the writer on-set in the production of the screenplay. The films will debut at DFF as part of the film selections. The application portal will open October 10, 2023 and will close December 31, 2023. Winners will be announced in February 2024.
Working closely with the team at Love, Orangeville, as well as the Town of Orangeville and other community partners, DFF looks forward to a very exciting launch year.
Filmmakers can enter their films through FilmFreeway beginning in October 2023. To keep updated on DFF news or to find out how you can get involved visit our website at www.dufferinfilmfest.com. Subscribe to the mailing list to get information on programming, events and film passes.
About Dufferin County
Located in the foothills of Headwaters, just north of Caledon, Dufferin County is rich with heritage, arts, and culture. Known for its diverse landscapes of agriculture, forest, conservation areas, waterfront and historical downtown cores as well as its local food, wineries, breweries and cideries. Host to numerous annual activities and events, such as Theatre Orangeville's professional live theatre performances and Orangeville Blues & Jazz Festival - there is always something to see and do in Dufferin.
About Dufferin Film Festival
The Dufferin Film Festival celebrates Canadian cinema, increases cultural scope and develops further filmmaking endeavors in the Dufferin/Caledon area. It aims to inspire, educate and connect filmmakers in Southern Ontario and beyond - as well as provide an opportunity for film enthusiasts to come together and celebrate cinema in Dufferin County.
Media Contact:
Kelly McDowell
519-215-1264
Instagram: @dufferinfilmfest
Facebook: Dufferin Film Festival
No login? Please enter your details below to continue.