Discover local Indigenous culture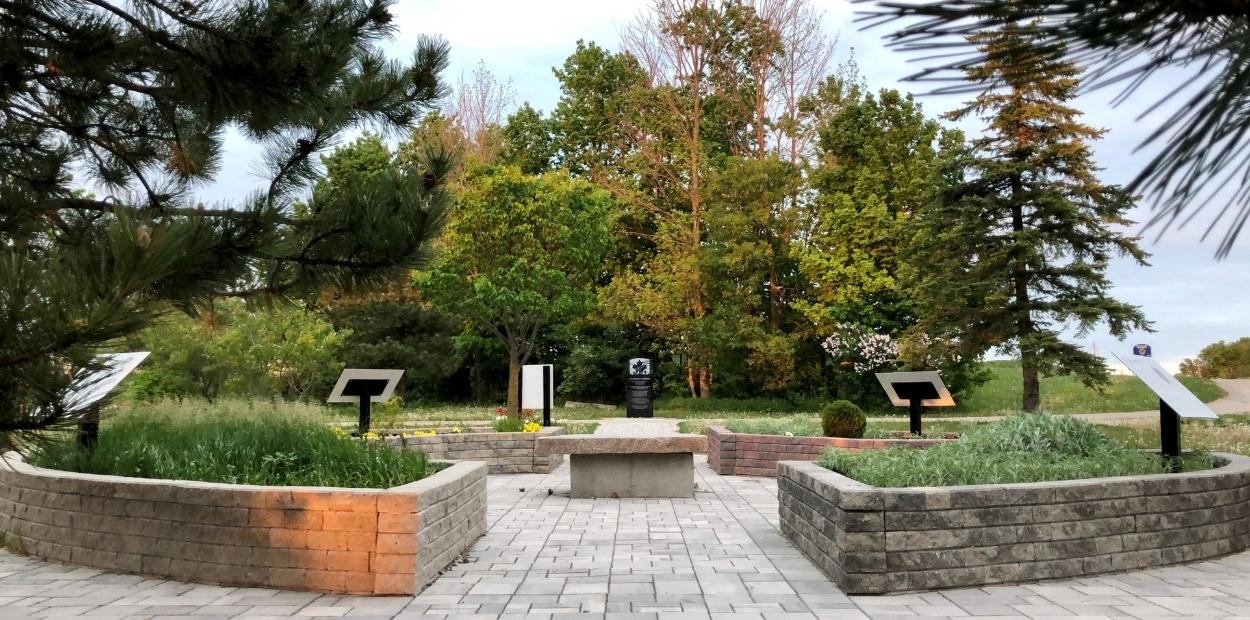 June 21, 2021 marks the 25th anniversary of National Indigenous Peoples Day, an annual celebration that invites Canadians to recognize and learn more about the rich and diverse cultures, voices, experiences, and histories of the First Nations, Inuit and Metis peoples. While there are virtual celebrations happening across the country this year, you can also discover local Indigenous culture right in Orangeville with a visit to the Mino Kamik Medicine Wheel Garden.
Located in Bravery Park near the Alder Street Recreation Centre, the Medicine Wheel Garden was constructed in 2018 to promote traditional teachings and to create a shared community space for peace and reflection. The garden is comprised of four raised garden beds, each representing the four directions of the Medicine Wheel. In each bed, important elements are explained on signs in both English and Ojibway. Visitors can learn about the colours, stages of life, and sacred plants and animals that represent each direction. The grandfather rock located in the centre of the garden can be used to perform smudging ceremonies.
The Medicine Wheel Garden was completed by the Dufferin County Cultural Resource Circle (DCCRC), an Indigenous-led, not-for-profit organization that aims to create a safe space for the restoration and revival of traditional Indigenous culture in Dufferin County. Find other resources and information about DCCRC by visiting its website.
No login? Please enter your details below to continue.