Get ready for the Orangeville Blues and Jazz Festival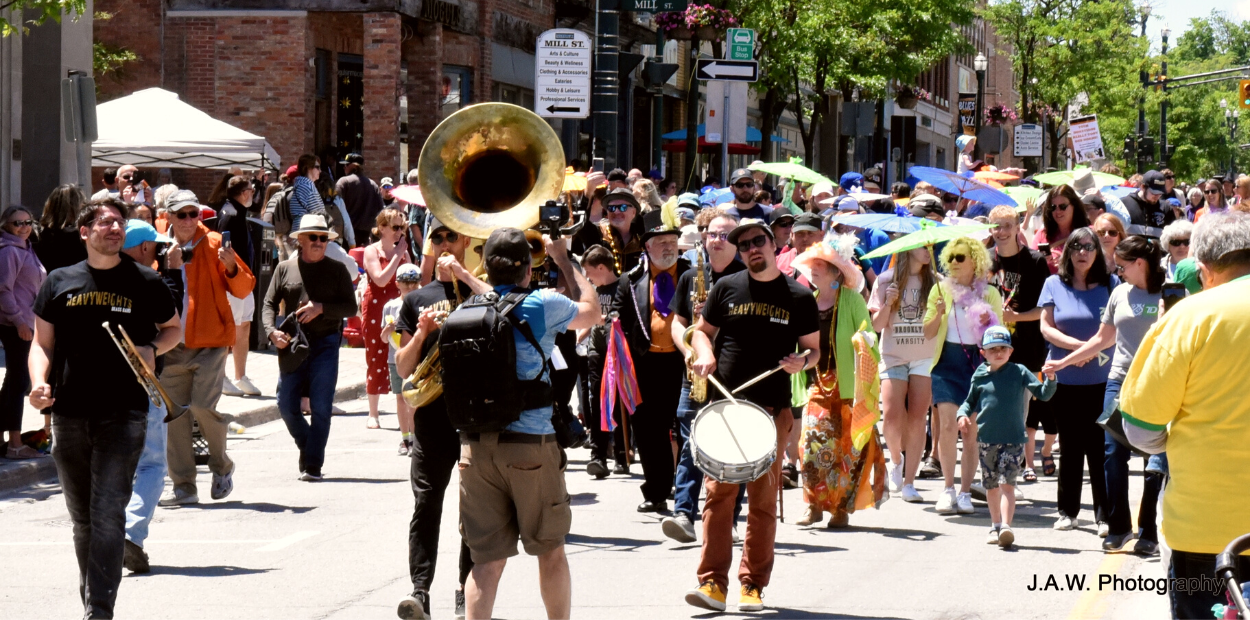 The Orangeville Blues and Jazz Festival is ready to present another highly anticipated multi-day event from June 2 to 4, 2023 in downtown Orangeville.
The festival has been consistently recognized as one of the Top 100 Events and Festivals in Ontario and was recently awarded the distinction yet again for 2023 by Festivals & Events Ontario.
"We are very excited to announce this year's 19th festival schedule which will feature 75 acts on three stages with several bands performing on Broadway and Mill Street plus live music being featured in participating local pubs and restaurants and other special events throughout the weekend" says Larry Kurtz, Festival Founder and Artistic Director.
Here's a breakdown of the 2023 festival schedule:
Friday, June 2nd
The festival opens on Friday night at 5 p.m. with the ever-popular Blues Cruise on Broadway sponsored by MacMaster Buick GMC, Orangeville Chrysler and Orangeville Volkswagen. The Blues Cruise will feature over 250 classic cars being proudly showcased by their owners.
The TD Broadway Stage will open with Voodoo Pawnshop performing at 5 p.m. followed by Rosie's Smokehouse Deluxe; and Danny Marks.
The TD Main Stage in Alexandra Park will feature Orangeville's own Larry Kurtz and the Lawbreakers & the Lawbreakers starting at 8 p.m. followed by Rick Estrin & The Nightcats.
Saturday, June 3rd
To get things started on Saturday, the Orangeville Farmers' Market will be operating from 8 a.m. to 1 p.m. featuring some of the finest local farm fresh produce and meats, ready-to-eat sweets and savories, handcrafted goods, and more. In addition, Broadway and Mill Street will be vehicle free to allow for a pedestrian friendly festival environment with over 60 food and artisanal market vendors on Mill Street and First Avenue beside Alexandra Park.
The TD Broadway Stage line-up kicks-off at 12:30 p.m. with the celebrated New Orleans style Jazz March; followed by Fifty 50; Jazz Society; Heather Katz; and the Campfire Poets. The TD Main Stage events will start at 2 p.m. with Guy Belanger from Quebec; followed by Kenny Blues Boss Wayne; Sandra Bouza; Chris Antonik; Bywater Call; and MonkeyJunk. The Orangeville Opera House will host Stan Chang & Charlie Cooley starting at 12 p.m. followed by Brandon Isaak, Jake Chisholm, and Eliana Cuevas.
Special performer workshops will be presented at the newly opened Marion Hall (Covenant Alliance Church) with a harmonica workshop featuring Guy Belanger followed by a Blues and Jazz dance workshop with Dance Orangeville; and a Blues guitar workshop with Brandon Isaak.
Sunday, June 4th
On Sunday, the TD Main Stage lineup will begin at 12 p.m. with the Toronto Mass Choir, followed by Suzie Vinnick, JW Jones and Shakura S'Aida. On the TD Broadway Stage, the Travelling Wannabes start the show at 12 p.m. followed by Coster McGibbon, and Soul Collective.
The Orangeville Opera House presentations will also start at 12 p.m. with the Tony Halliday Band and special guest Steve Marriner, followed by Rob Lutes, and Barbra Lica. The Blues and Bikes event, sponsored by Barrie Harley-Davidson, will take place along Broadway and Mill Street hosting hundreds of motorcycle enthusiasts proudly displaying their bikes and enjoying live music.
Mark you calendars to join us in Orangeville from June 2 to 4. For more information about the festival, including a detailed schedule of activities and performers, please visit orangevillebluesandjazz.ca.
No login? Please enter your details below to continue.