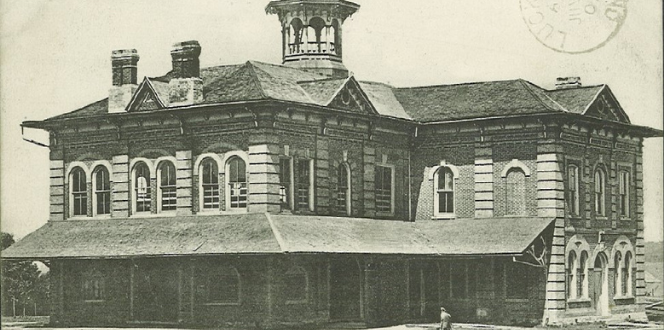 The history of a place is made of its people and the stories that they share. This time of year, those stories may venture a little further from the facts and entertain us with eerie interpretations. We asked the team at the Museum of Dufferin (MoD) to help us dig a little deeper into Orangeville's past to see what might be lurking in the corners of our community. We learned that with just a short walk along Broadway, you'll find four historic locations with some spirited stories to share.
Town Hall hauntings
Orangeville's Town Hall has a long history as a multi-purpose hub for the community. Many people have passed through its halls and corridors over years, both alive and dead. Mediums who have visited the historic building have indicated the presence of lingering spirits. Their presence could be linked to the Town Hall's past as the site for coroner inquests. In the late 1800s and early 1900s, evidence related to suspicious or unlawful deaths was often presented to a judge and jury by bringing the deceased before the coroner for examination. After it was built in 1875, Town Hall became a location for several inquests. The meat locker for the market is believed to have doubled as a morgue to store bodies during these gruesome investigations. Could some of Town Hall's suspected spirits be settling there in hopes of correcting injustices of the past?
Orangeville's Town Hall is one of six locations featured in a book called Haunted Town Halls: From the Case Files of The Searcher Group. Two chapters chronicle paranormal investigations that were conducted at 87 Broadway in 2015 and 2016. The reports offer an exciting glimpse into who may be lingering in Town Hall. Copies are available at the Orangeville Public Library. Check it out – if you dare!
Theatrical tricks
Around 1876, an assembly hall was situated on the second floor of Town Hall. Since then, renovations have transformed it into the beloved Opera House. While the space may look quite different today, spirits from years ago may still remain.
At least one ghost has been detected by visiting mediums. A former employee swears that he saw the figure of a woman descending a set of stairs. Before he could speak to redirect her, she disappeared. Supposedly, this spirit most frequently haunts the back seats of the Opera House – the former location of the stage. Keep this in mind the next time you are booking tickets!
Spirits in the stacks
Today, the Mill Street branch of the Orangeville Public Library stands majestically in the heart of downtown. However, the structures that stood in this central location prior to the library may be the actual reason that so many spirits are suspected to inhabit the building. Bell's Hotel was built here in 1860, but burned down in 1874. It was replaced by the Gordon House Hotel, which unfortunately met the same fate in 1903.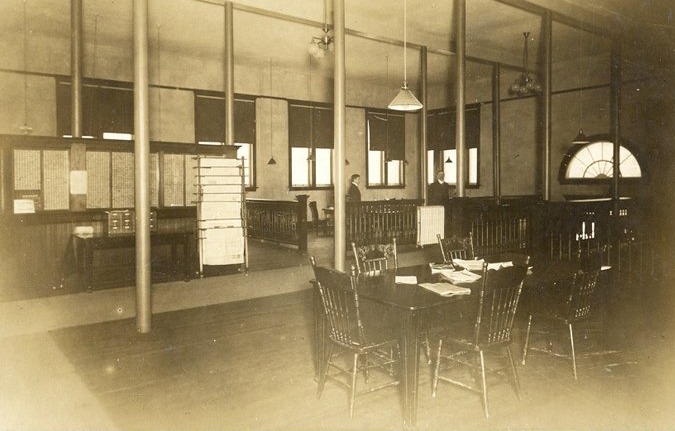 The library as we find it today consists of two renovated historic structures – the Carnegie Library, built in 1908, and the Bank of Commerce (later Royal Bank). It was after renovations in the 1980s that strange things began happening. Staff have reported that ghosts seem to be highly active at night, removing books from the shelves and leaving them on the floor. Doors also seem to open on their own as if someone is entering the room, yet there is no one in view.
In 2009, a paranormal team visited the library. They determined that the building is indeed haunted by several spirits, but no one on the team was able to communicate with or identify the ghosts. Some believe the ghosts are former bank employees. Others believe that the renovation caused spirits of former hotel patrons to re-appear. Is it possible that some perished in one of the fires or met an untimely end after a night of disorderly conduct at the hotel bar? We may need to search the stacks for clues.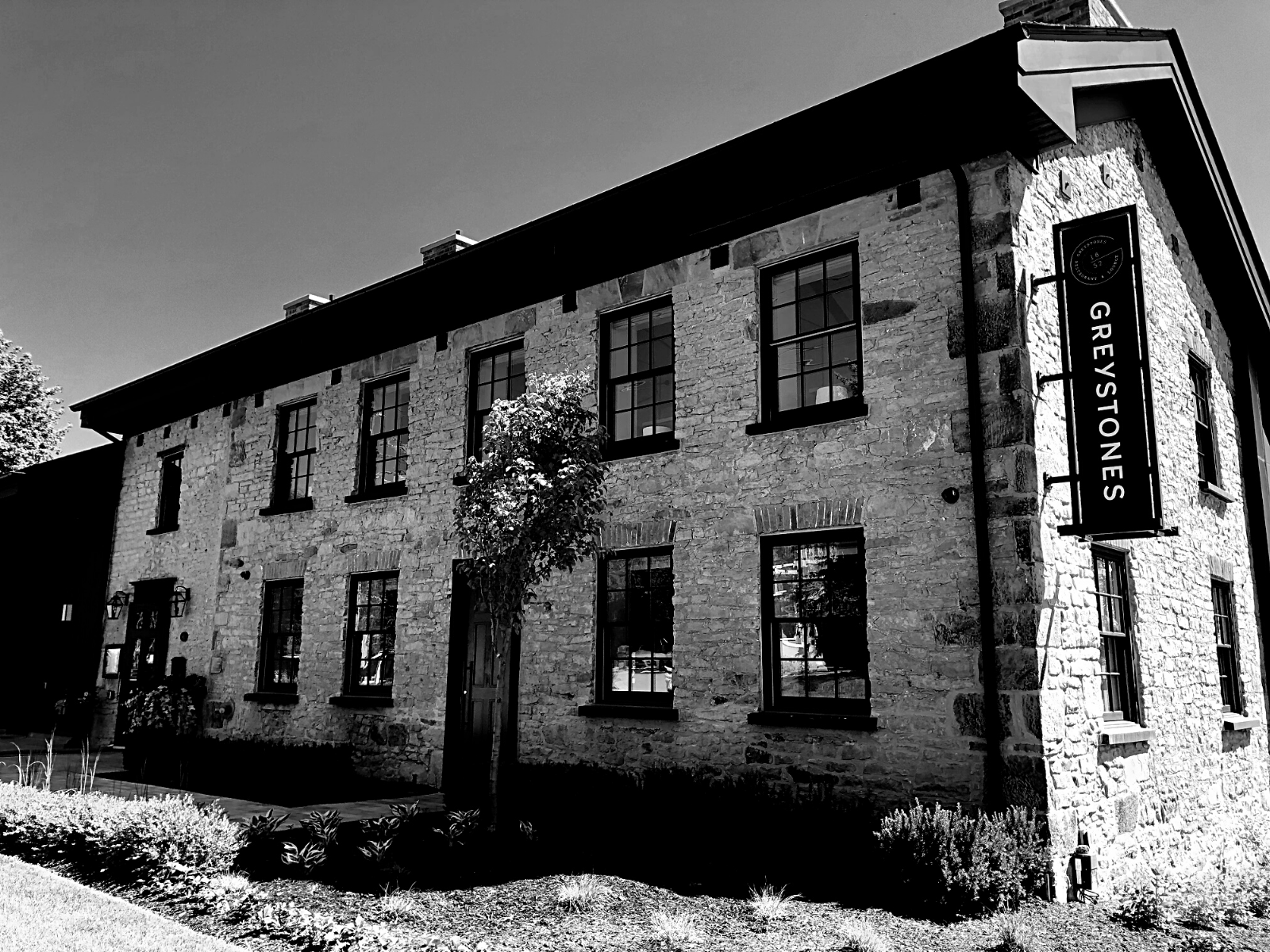 Room at the inn
The newly renovated Greystones Restaurant & Lounge has made its mark on one of the oldest buildings in Orangeville. Located at 63 Broadway, the impressive stone structure has been a source of food, drink, and hospitality for many guests since it was originally known as Graham's Tavern in the mid-1800s. It seems that Greystones may also be a favourite haunt of some local spirits. As many as eight ghosts are thought to linger in the historic building. Over the years, staff have reported various encounters and occurrences such as unexplained noises and moving shadows. The stories behind these sightings may be just as interesting.
One ghost is thought to be a woman who worked alongside the inn keeper Thomas Clegg around 1879. It is rumoured that their working relationship became romantic before Clegg was drawn away by other pursuits. Her lingering presence may be attributed to her suspicious death. The woman's body was apparently discovered on the property, supposedly after having taken her own life. Some believe she was murdered, perhaps by Clegg's wife Ann, who is also presumed to be roaming as a spirit at Greystones. Another hotel ghost named Carl may be the most notorious of them all. He is said to be happiest when a bottle of scotch is placed at his second-storey table. His presence at the inn may be related to an altercation, but Carl has failed to elaborate for any mediums seeking answers. These stories only add to Greystones ambience, making it a destination where guests can enjoy food and spirits – of all varieties.
These spirited stories may encourage you to pay close attention during your next visit to one of these historic locations. You never know who may be lurking nearby.
No login? Please enter your details below to continue.