Are you looking to escape the city and explore the great outdoors? The natural landscape in and around Orangeville makes it an ideal destination. Connect with nature by exploring our trails, parks, and conservation area or venture a little further to one of our neighbouring recreational trail systems.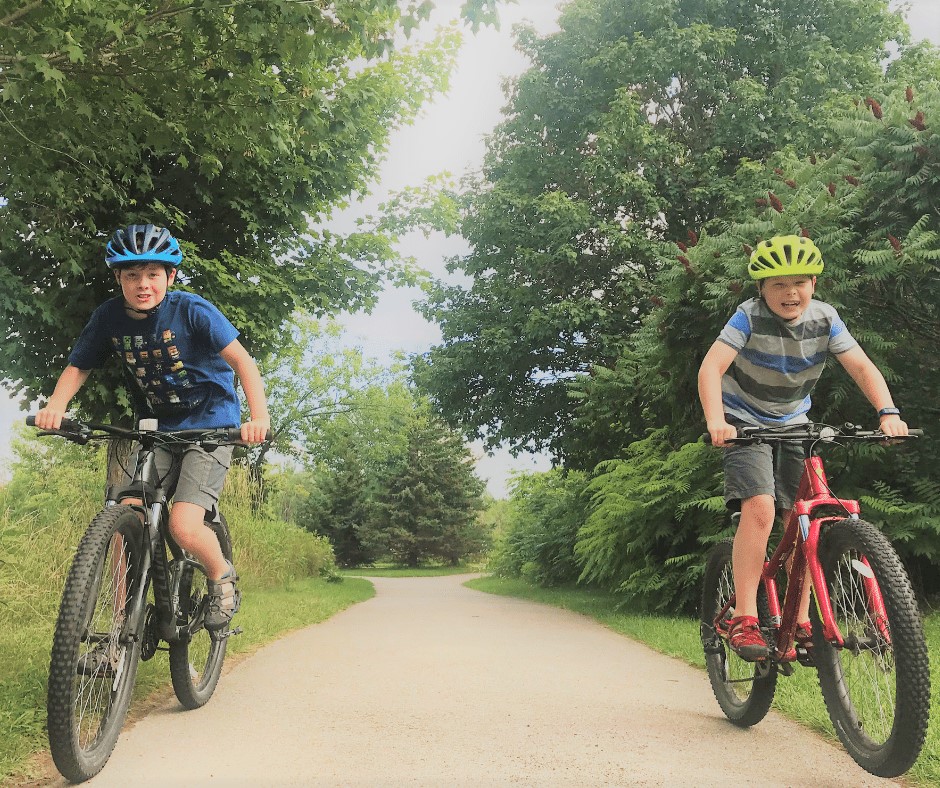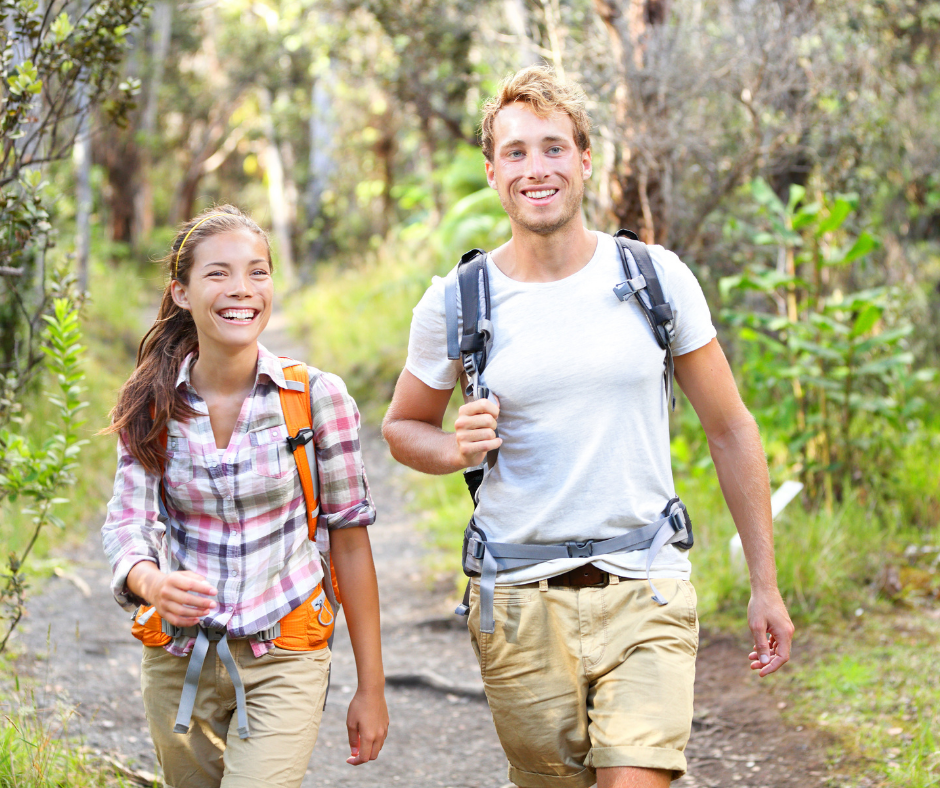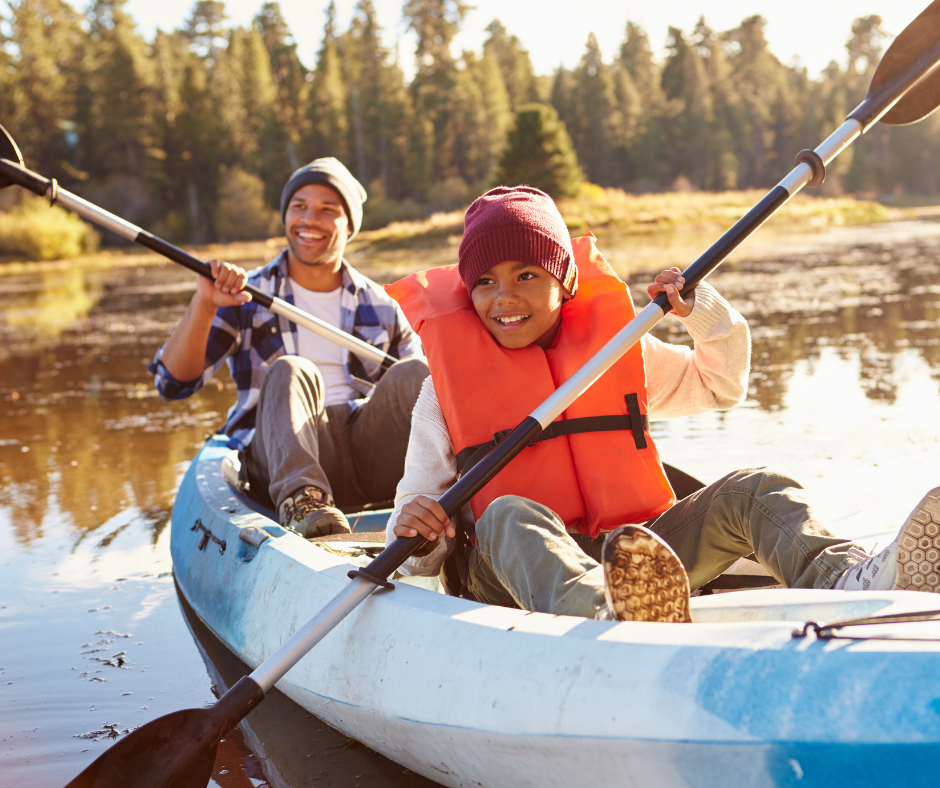 Parks and Trails
Enjoy beautiful scenery as you walk, bike or hike the parks and trails network in Orangeville. We have more than 20 kilometres of multi-use trails that connect to Island Lake Conservation Area and Monora Park. View our trail map and cycling map to plan your route.
Island Lake Conservation Area
Island Lake Conservation Area offers outdoor adventures all year round. Located on the northeast corner of Orangeville, Island Lake features a 182-hectare reservoir surrounded by wetland, forest and meadow. A well-maintained trail system guides hikers and cyclists over boardwalks and through tree-lined paths.
Take to the lake in the summer. Explore the waters by canoe or kayak or bait your hook at this popular fishing spot. Island Lake's waterfront amphitheatre also acts as a natural venue for many seasonal events like outdoor yoga and live theatre performances. In the winter, snowshoeing, skating and ice fishing leave no time for hibernation. Learn more about Island Lake Conservation Area here.
Monora Park
Monora Park is a 16-hectare park featuring 18 kilometres of multi-use trails in an undisturbed natural landscape. As you hike, bike or ski the trails, you are sure to be impressed with the natural beauty of the environment. Throughout the winter months, the Mono Nordic Ski Club maintains the trails for cross-country skiing.
The Bruce Trail
Hike the Bruce Trail through Dufferin County. The scenic route is Canada's longest footpath and spans over 850 kilometres. Crossing over meadows, along cliff tops, and through picturesque scenery, the Bruce Trail is a must for any hiker.
Mono Cliffs Provincial Park
Spanning over 732-hectacres, Mono Cliffs Provincial Park offers excellent hiking and spectacular views. A variety of trails range from beginner to intermediate and guide you through old growth forests, between canyon walls, and to the top of 30 metre cliffs. Mountain biking and horseback riding are also popular options. Visitors are encouraged to purchase a day pass in advance of arrival.
Hockley Valley Provincial Nature Reserve
The 378-hectare Hockley Valley Provincial Nature Reserve features three loop trails and three side trails that take you through lush green spaces, over varied elevations, and alongside the Nottawasaga River. Operating as a nature reserve, hiking is the only activity permitted on the trails.
Dufferin County Forest
The Dufferin County Forest offers 1,066-hectares of multi-use space ideal for hiking, mountain biking, cross-country skiing, and horseback riding. The area is divided into twelve tracts that span throughout Dufferin County with the picturesque trails being rated from beginner to intermediate. In the winter months snowmobiling is permitted on select tracts.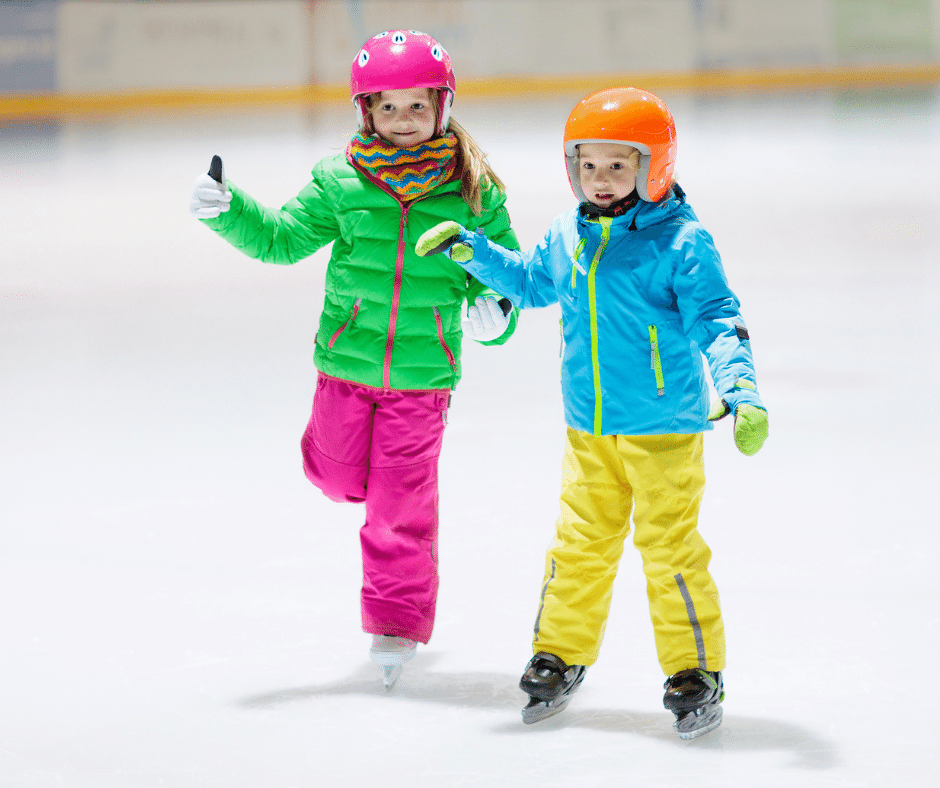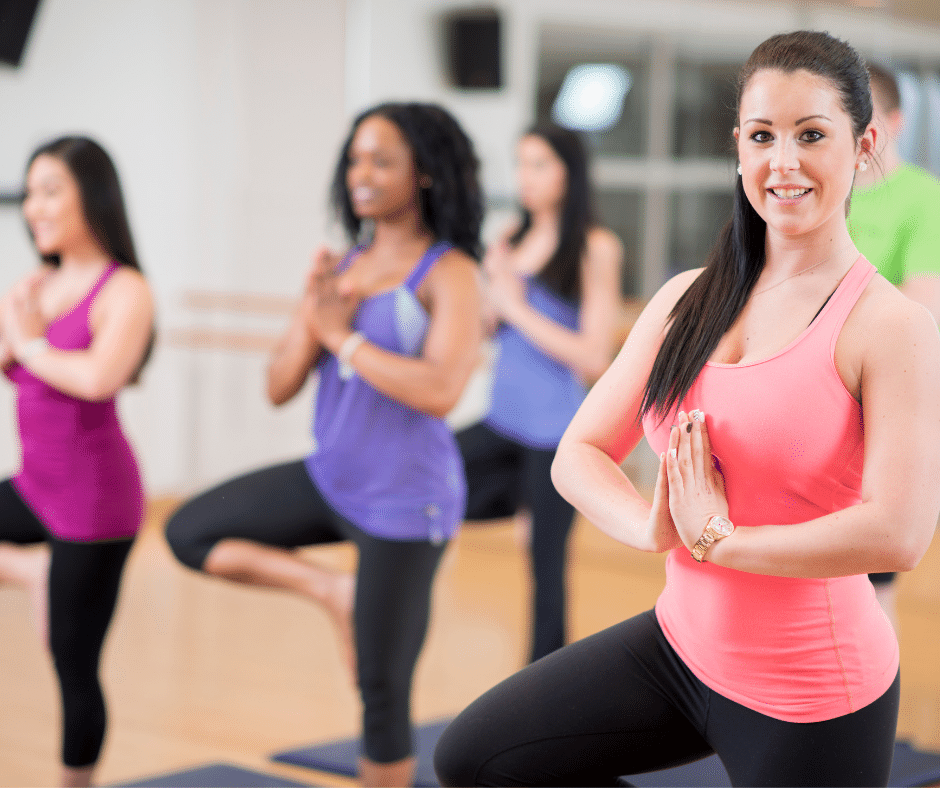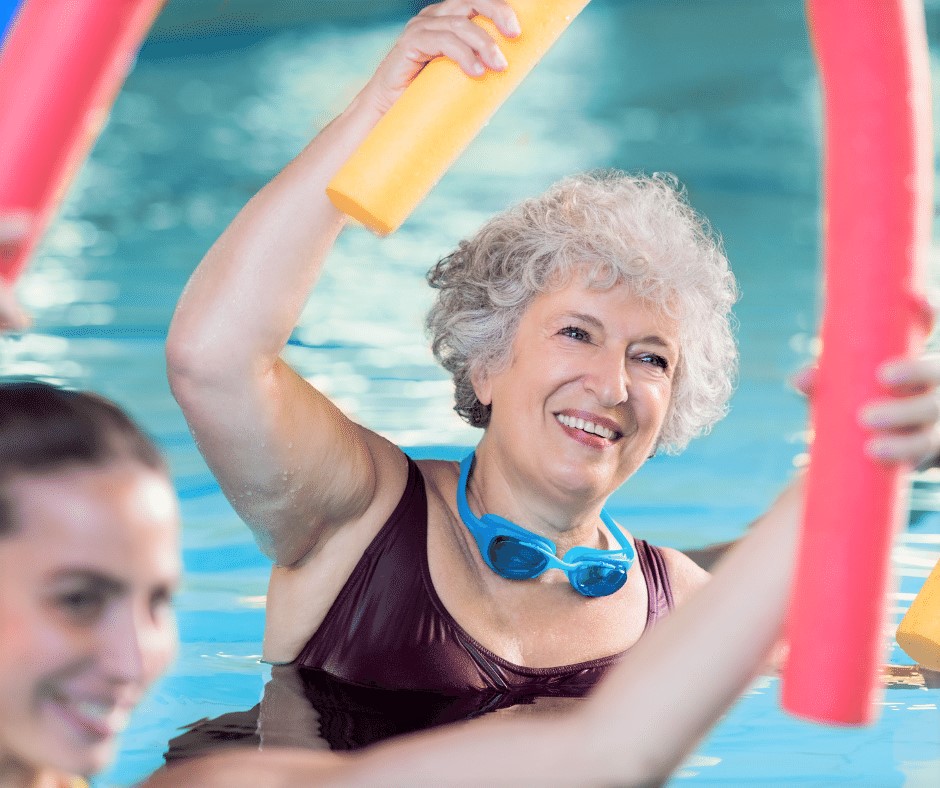 Recreation
Orangeville is well-equipped to help you stay active during your visit. Committed to an active lifestyle, the Town of Orangeville has two full-sized recreation centres.
Alder Recreation Centre
The Alder Recreation Centre is a modern facility with two ice pads, a six-lane lap pool, a leisure pool with therapeutic jets, an indoor water slide, a walking track and concession. View our daily drop-in schedule and stop by the centre.
Tony Rose Memorial Sports Centre
The Tony Rose Memorial Sports Centre features two ice pads, a six-lane lap pool, a banquet hall and concession stand. View our daily drop-in schedule and stop by the centre.