Experience nature at its finest at Island Lake Conservation Area. Located on the Town's northeast corner, you'll discover an outdoor oasis with over 300 hectares of lake, wetland and forest offering four seasons of recreation.
Part of Orangeville's landscape since 1970, the development of the conservation area began in 1967 with the construction of two dams. The manmade reservoir was created through the flooding of a large cedar swamp, deciduous thicket, and small lake to help augment the low flow conditions in the Credit River. In 1975, two trails were completed, and the following year the education centre was built. Island Lake Conservation Area has continued to evolve over the past 50 years to include the construction of new roads, parking lots, picnic areas, washroom facilities, and a significant expansion of the trail system.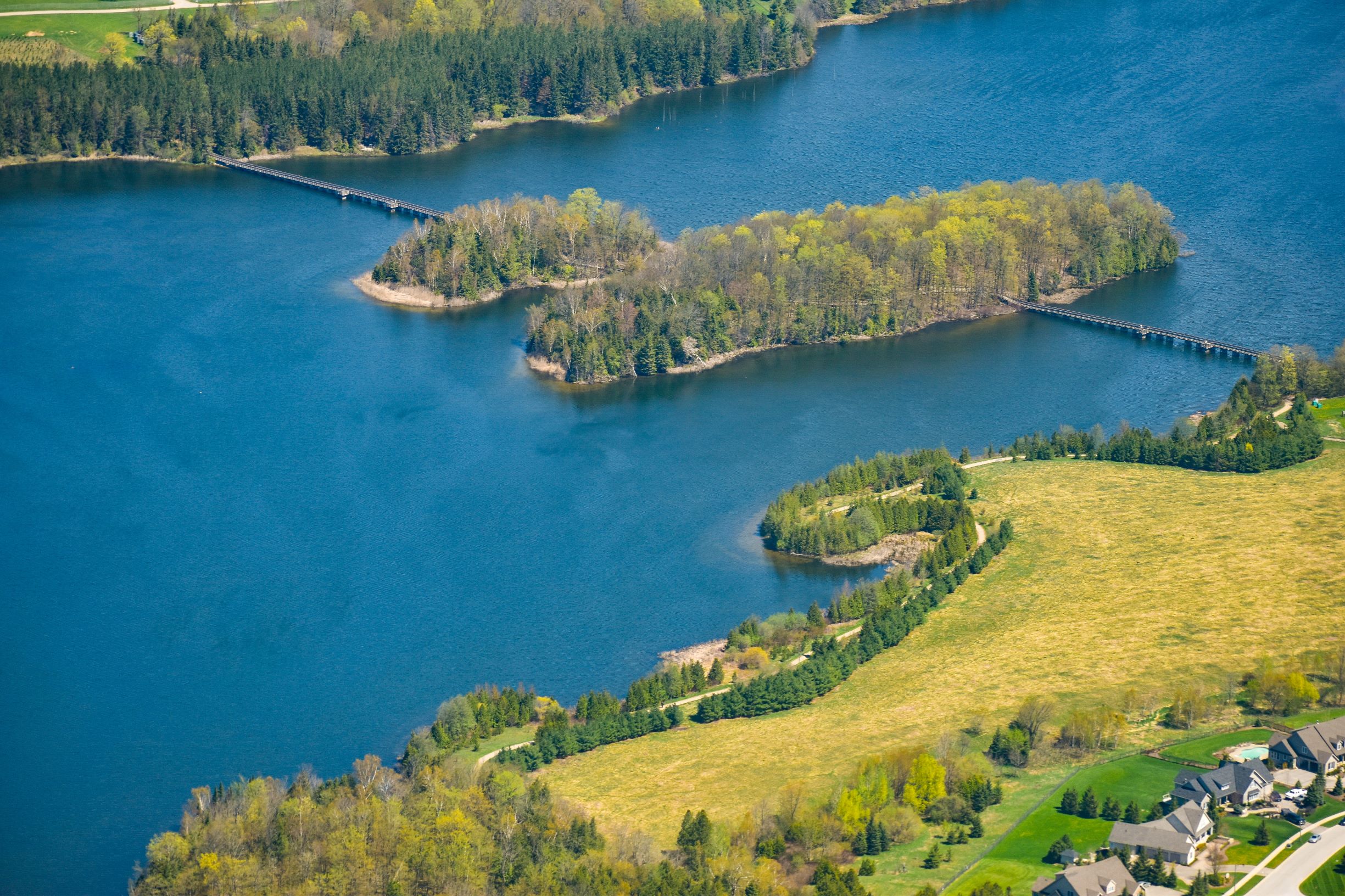 Year-round hiking options
Throughout the year, visitors can enjoy the park's signature eight-kilometre loop, the Vicki Barron Lakeside Trail. This well-maintained accessible route gives hikers and cyclists a natural opportunity to experience expansive boardwalks, wildlife sightings, and dynamic views. Two shorter trails are also available. The Memorial Forest loop provides a leisurely two-kilometre walk through meadowland and takes hikers past unique features like a living memorial wall. The three-kilometre Sugar Bush trail offers a more rugged route. Note that this route is closed in the winter. Cyclists can bring their own bicycles or rent a fat tire bike. For families, there's a 1.17-acre nature-inspired play area that features Indigenous design elements and includes a climbing wall, two sideways climbing trees, an obstacle course, and outdoor musical instruments.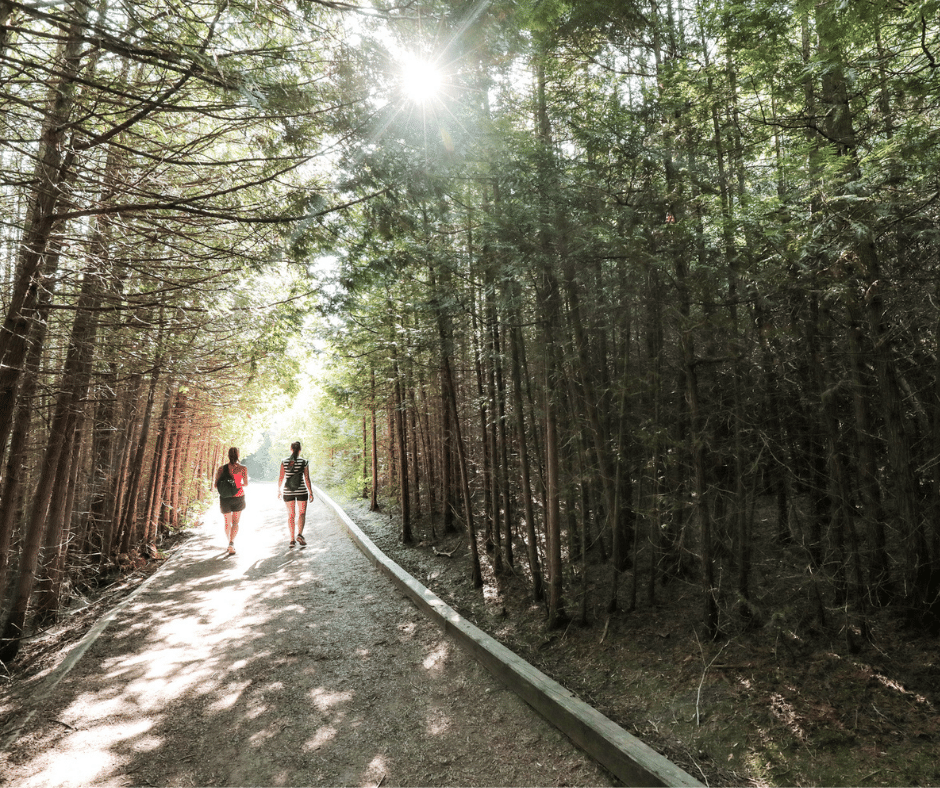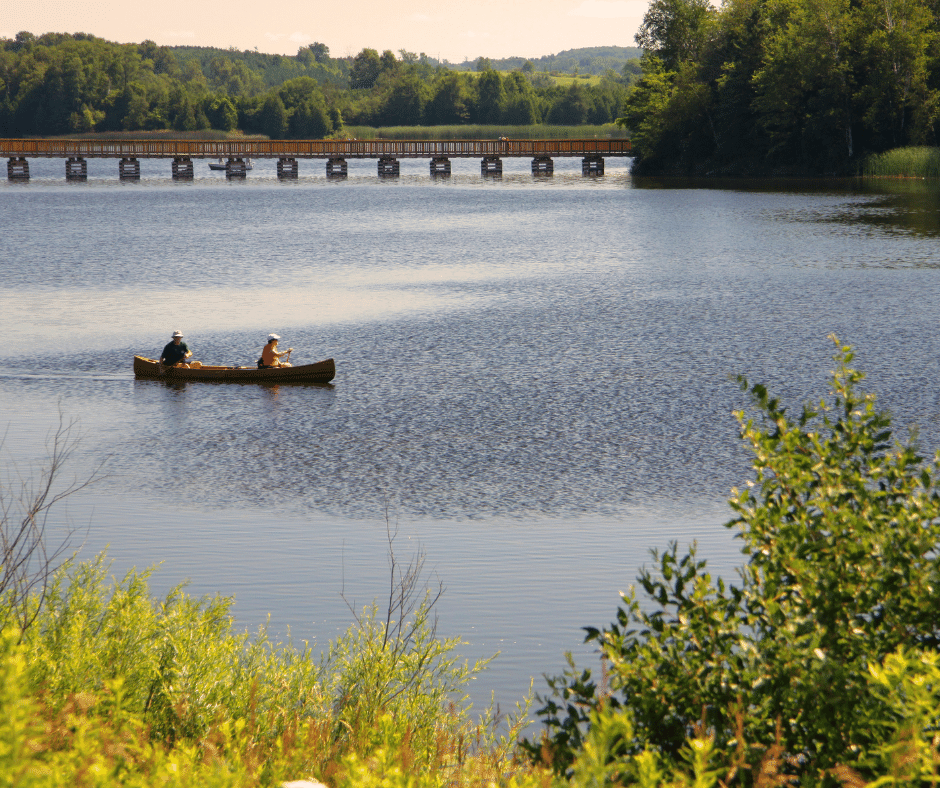 Take to the lake
In the summer, explore the waters by canoe or kayak. With 400-acres of lake to enjoy, paddlers can take to the open water or weave around the islands. A variety of waterfowl call Island Lake Conservation Area home and sightings of loons, osprey and ducks are common. On the banks of the islands, frogs, turtles, and muskrats can be observed in their natural habitats. The quiet open waters are also ideal for paddleboarding and wind surfing.
Bait your hook at this popular fishing spot. The conservation area offers many choice fishing spots and anglers can cast a line from the shore or on the water. The lake is rich with a variety of fish species, including Largemouth Bass, Northern Pike, and Black Crappie. Watercraft and fishing rentals are available.
No time for hibernation
The winter activities available at Island Lake ensure that the colder months can also be spent in the great outdoors. The flat terrain and gentle inclines of the eight-kilometre Vicki Barron Lakeside Trail are ideal for snowshoeing,
cross-county skiing or an excursion on a fat tire bike. Once frozen, kilometres of trails are cleared on the ice for leisure skating and hockey. Ice fishing is a popular winter pursuit on the lake and can be enjoyed on the open ice or from a hut. All winter activities are weather permitting.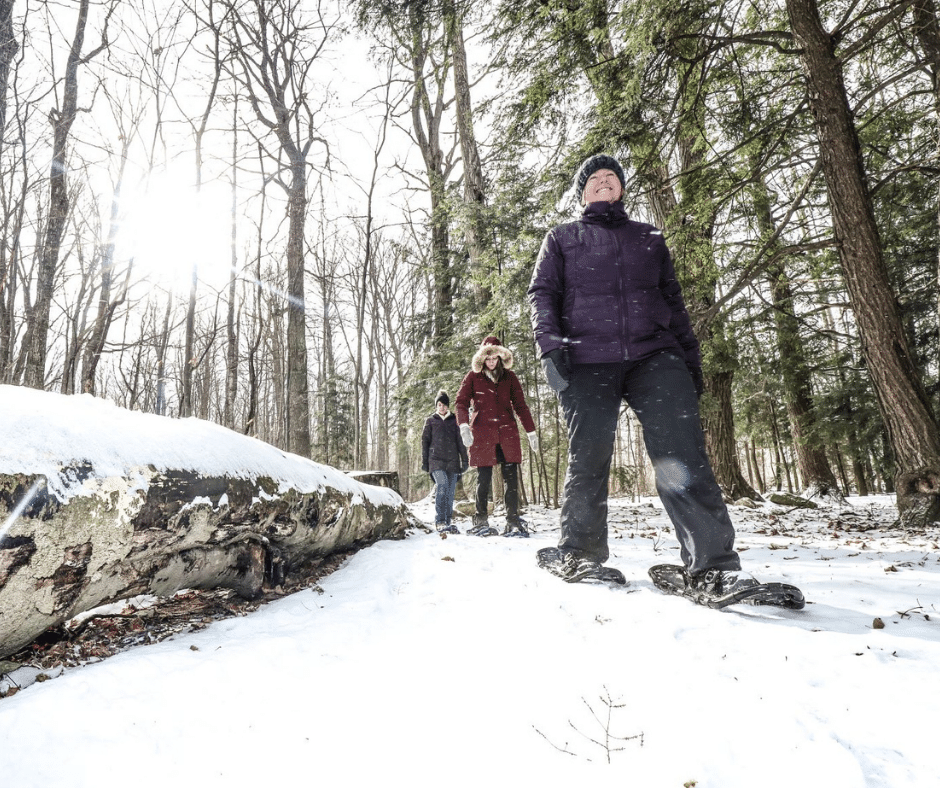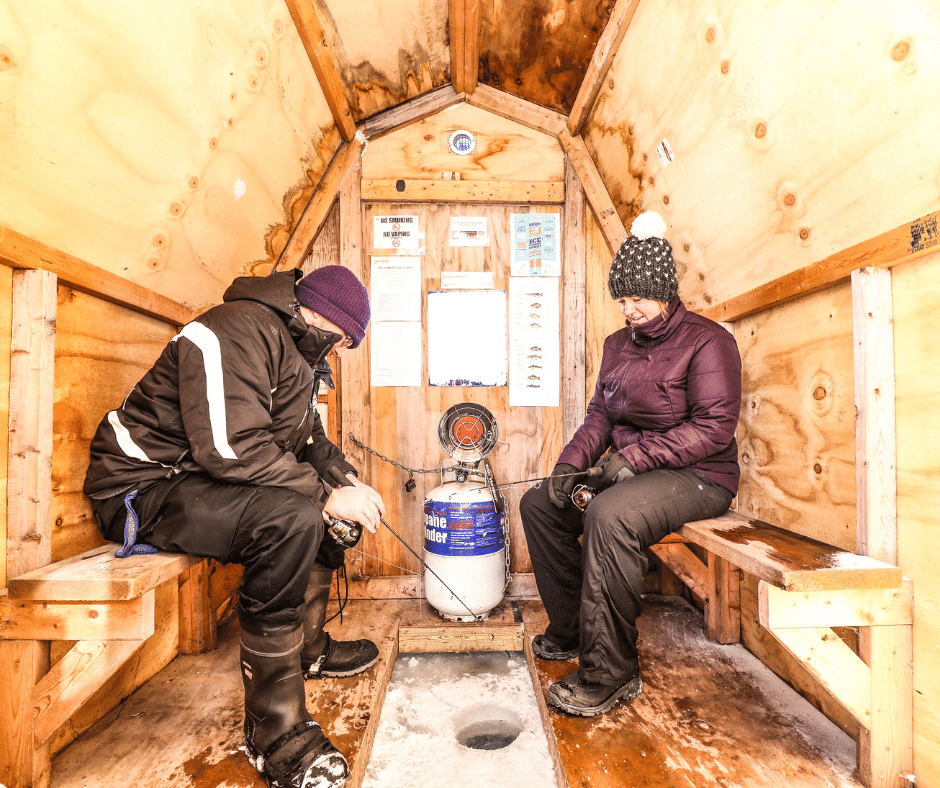 A natural event venue
Island Lake also acts as a venue for many seasonal events. The spectacular waterfront amphitheatre provides an idyllic outdoor space for activities like outdoor yoga. The stage also hosts live theatre performances and outdoor concerts.
Sprawling greenspaces are available for picnics and boisterous family fun. A volleyball court and public washrooms can also be found at the conservation area.
In March, celebrate a Canadian tradition at the Sugar Bush Maple Syrup Festival. This popular annual event features family-friendly activities, games, demonstrations, and sugar bush tours.
Fishing enthusiasts have two opportunities to participate in competitive derbies. Held in February and July, each feature multiple categories and prizes.
Recreational opportunities are abundant no matter the season. It's easy to enjoy the great outdoors in Orangeville.